In what is unquestionably his best performance since his gold medal win at the Paris Grand Slam last year, Akil GJAKOVA (KOS) reconfirmed (if such a thing was necessary) his place as a genuine world class player. The 23-year old Kosovar did this in emphatic style as he literally swept away the opposition on day two of the Budapest Grand Prix. Highlight of the day was a stunning piece of ashi waza that saw Gjakova defeat the three times world champion EBINUMA Masashi and left the crowd gasping for breath.
Before that however, number two seed Gjakova had defeated Constantin GABUN (CAN) whom he threw with uchi mata for ippon, and the fast-improving Nils STUMP (SUI) whom he threw for waza ari with hiza guruma. In the semi-final Gjakova had his hands full with number three seed Khikmatillokh TURAEV (UZB), the contest eventually being settled when the Uzbek collected his third shido. In the final Gjakova faced Georgii ELBAKIEV (RUS) who was taking part in only his second grand prix. After settling-in and gauging the strength of his opponent, Gjakova began to look comfortable and in control. Then, with 1;32 left on the clock, Gjakova executed a huge sasae tsuri komi ashi that saw Elbakiev catapulted for ippon.
-63 kg1. DOI, Masako (JPN) 2. QUADROS, Ketleyn (BRA) 3. DEL TORO CARVAJAL, Maylin (CUB) 3. YANG, Junxia (CHN)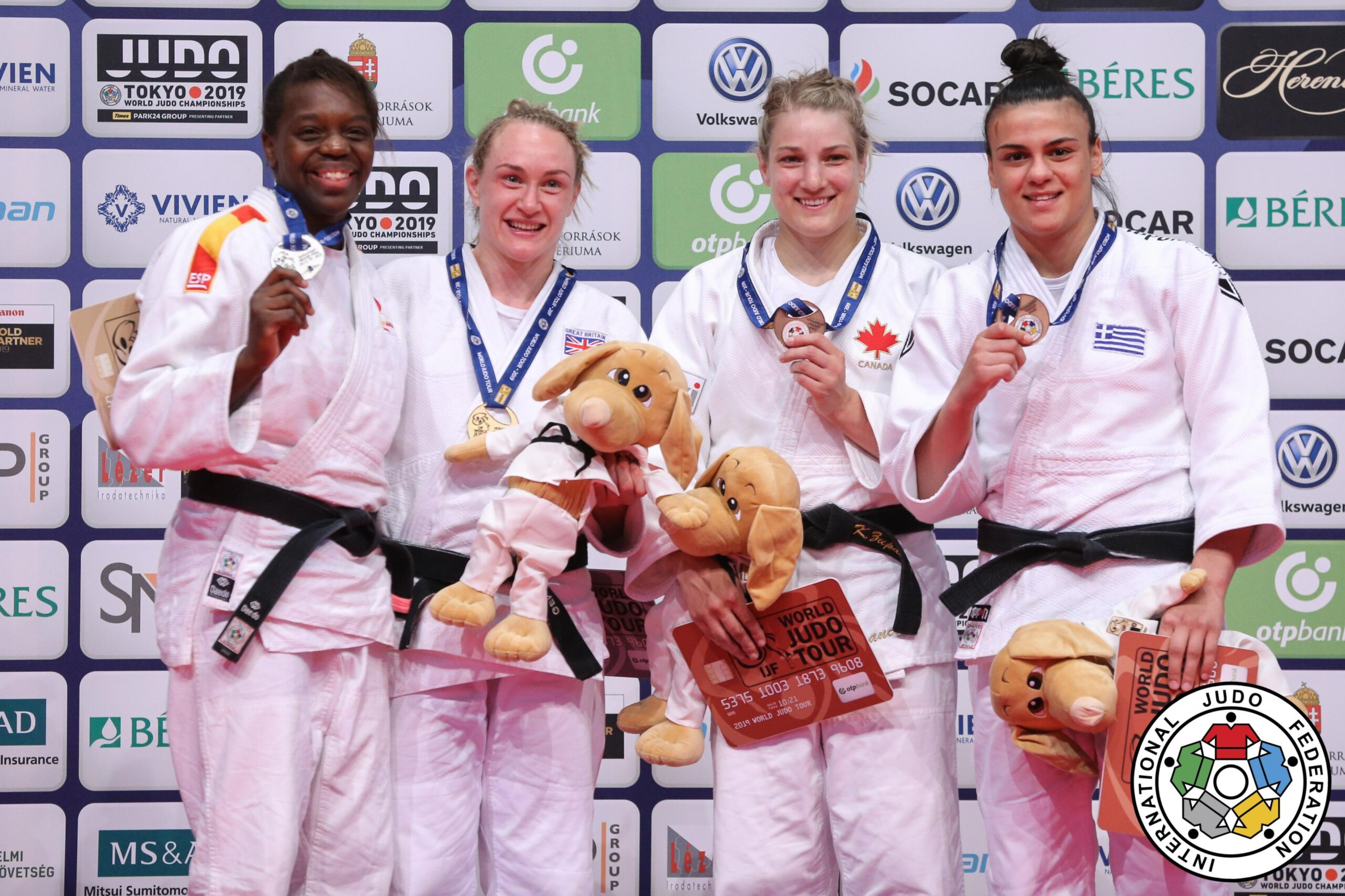 -70 kg1. HOWELL, Gemma (GBR) 2. BERNABEU, Maria (ESP) 3. ZUPANCIC, Kelita (CAN)3. TELTSIDOU, Elisavet (GRE)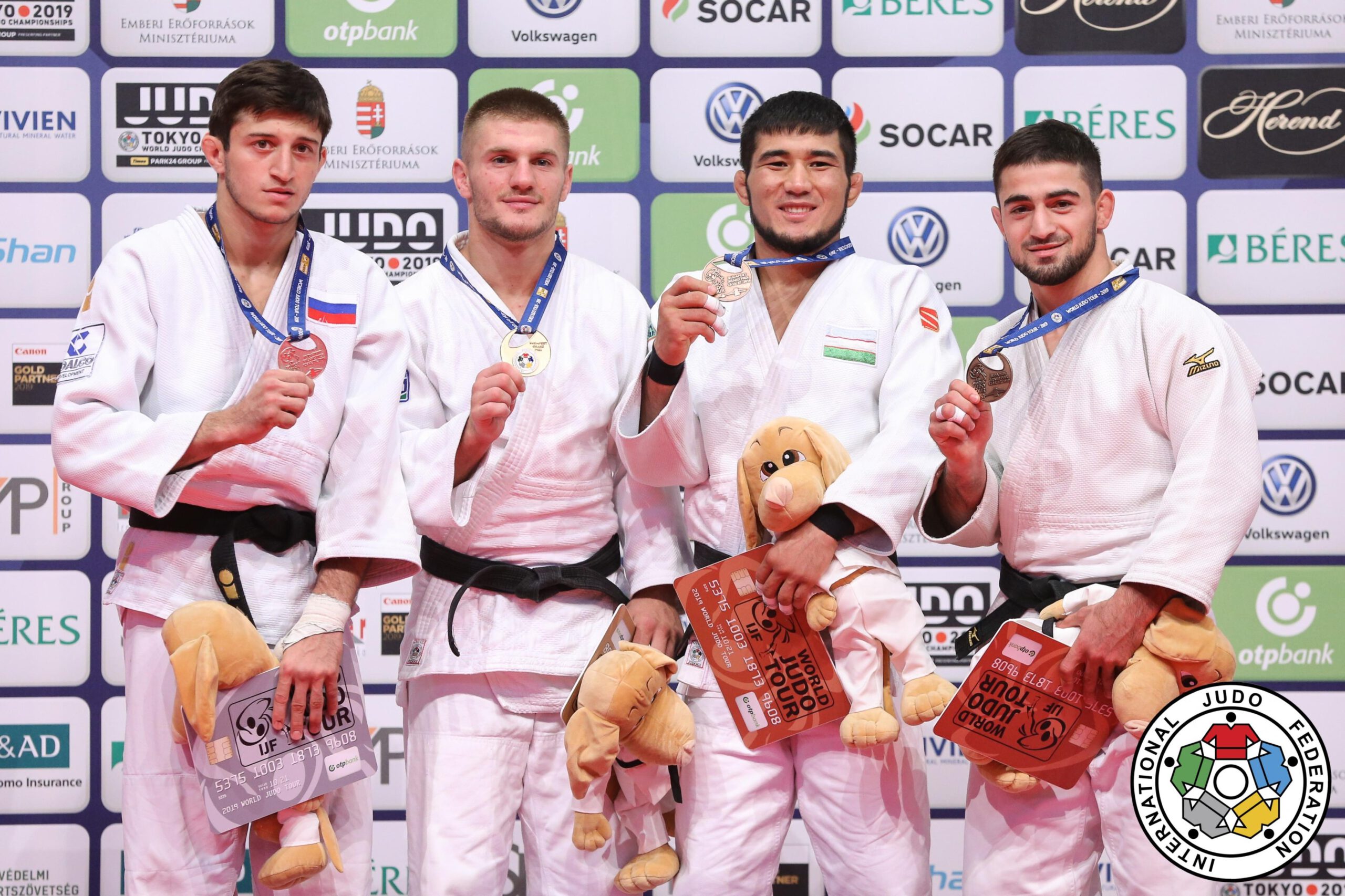 -73 kg1. GJAKOVA, Akil (KOS) 2. ELBAKIEV, Georgii (RUS) 3. TURAEV, Khikmatillokh (UZB) 3. VALIYEV, Telman (AZE)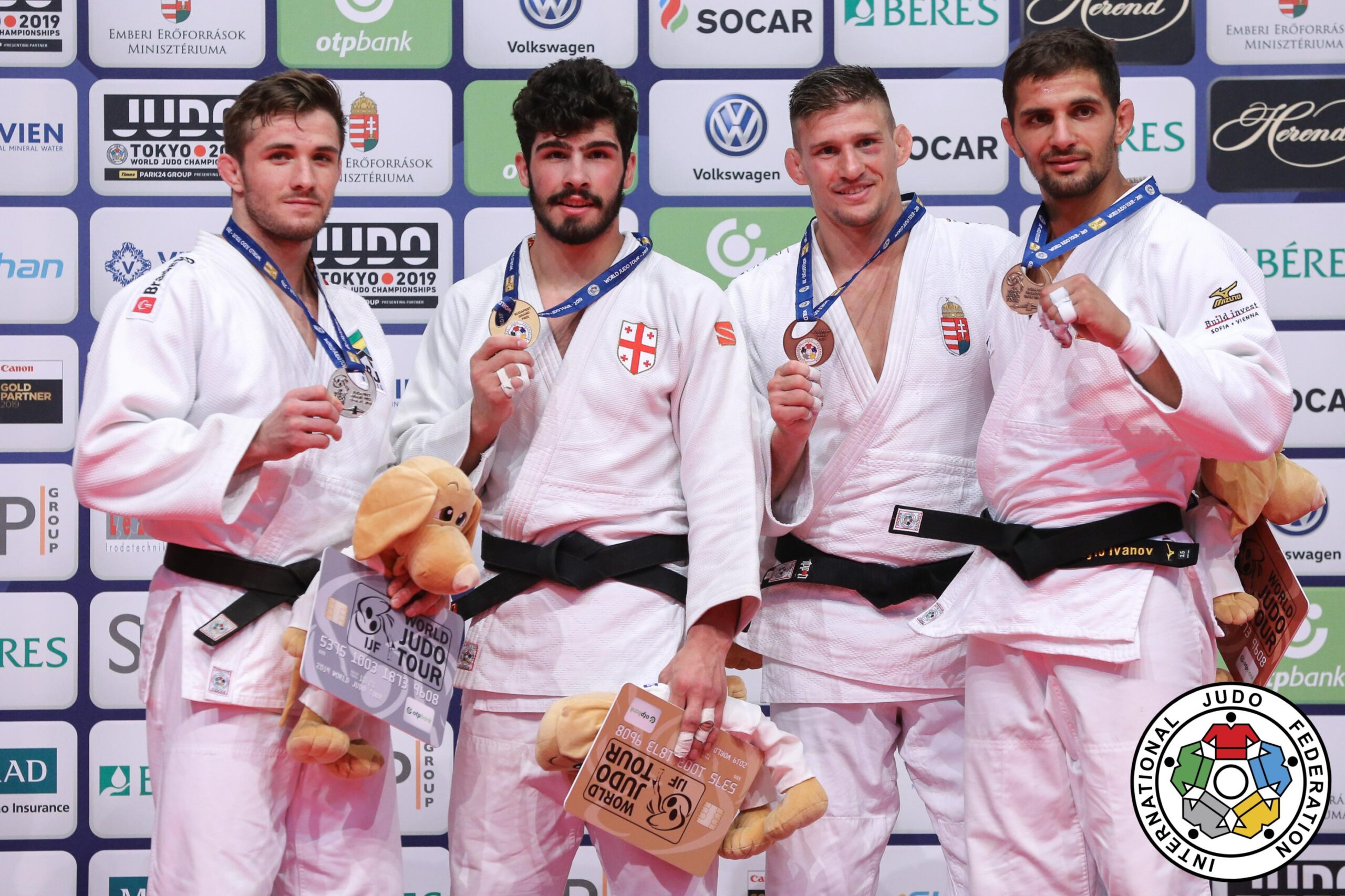 -81 kg1. GRIGALASHVILI, Tato (GEO) 2. MACEDO, Joao (BRA) 3. UNGVARI, Attila (HUN)3. IVANOV, Ivaylo (BUL)
When asked to talk his preparations for the competition Gjakova said,
I've been very happy with the way that things have gone in training in the lead up to this event. I have not been working on anything specific. But rather to sharpen-up on the things that I feel that I am best at.
With regard to his contest with Ebinuma Gjakova said,
I was incredibly motivated at the thought of fighting Ebinuma. To be honest, I was not surprised at the ashi waza with which I caught him, but I think that he was. I work on this in training.
When asked about his expectations for the forthcoming world championships Gjakova said,
I really don't know what to expect there. I can only say that I will be well prepared and positive.
Author: Sheldon Franco Rooks
---