She's back: Clarisse Agbegnenou, double Olympic champion in Tokyo, 5-time world and 6-time European champion, an exceptional performer who wants to win her third Olympic gold medal in Paris in 2024 in front of her home audience, friends and family. Daughter Athene was born in June 2022, and now the 30-year-old Frenchwoman is about to make a comeback. On the first day of competition of the Grand Slam tournament in Paris, the renown athlete held a press conference of a special kind in the media work room of the Accor Arena. The questioners were not international media representatives, but elementary school children. A short summary of the questions and answers:
How much sleep have you had since your daughter was born and how often do you wake up during the night?
"It's every two hours on average at the moment, but I fall back asleep quickly."
Are you as strong as you were before? When are you coming back?
"I'm training hard and will be making my comeback soon. I hope I'm as strong as before. My goal is clear: I want to win individual Olympic gold for the second time in Paris in 2024."
How do you get strong like you? What do you eat?
"I eat a lot of vegetables and fruit. But nothing special actually."
What qualities does it take to become world class in judo?
"I think the most important quality is courage, I would say. And respect (for the opponents)!"
How do you deal with that pressure – to be a favorite for the world title, to be an Olympic champion?
"It's not that easy to explain: I basically visualize my goals, for example how I'll stand on the podium and be presented with the gold medal. And I encourage myself to do everything I can to be top fit and ready."
What was your worst defeat so far?
"My defeat in the 2016 Olympic final in Rio. I dreamed of going for gold. I was really disappointed afterwards."
Who have you fought the most so far? Who is your toughest opponent?
"Tina Trstenjak (11 times). She is also the one I lost the most to (4)."
What do you do if your daughter doesn't want to do judo later?
"I will take her anywhere, be it swimming, football, track and field, whatever she wants to try…"
Which sports, which hobbies do you have besides judo?
"I like dancing, from jazz dance to hip hop, I used to do a lot of athletics too."
Are you sure you will be at the 2024 Olympics next year?
"That's my big goal. But first I have to compete at other tournaments. Next year I want to be back at the Grand Slam in Paris."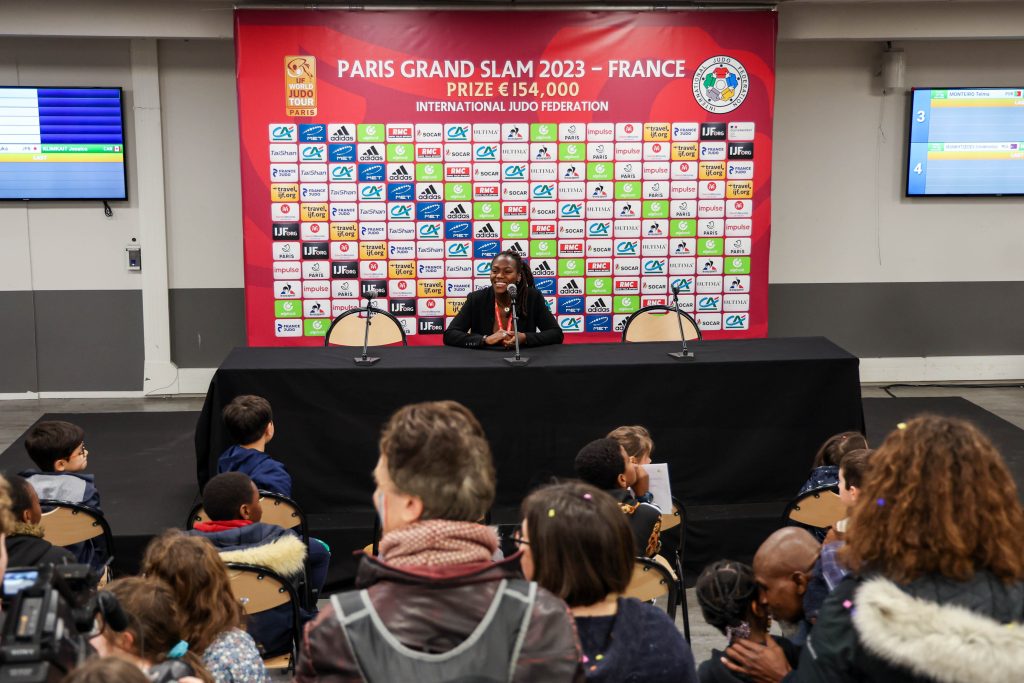 Judoka
Author: EJU Media
---