A few minutes after the Extraordinary Congress in Vienna ended, the new elected EJU President Dr. László TOTH gave his first interview in the new position. The 62 year-old spoke about current challenges and his feelings about being the 11th president in EJU history.
How long did it take you, to eventually say yes, after Otto KNEITINGER asked you, if you would like to candidate for presidency?
Dr. László Toth: "I talked with my family about it and I had a longer discussion with Otto about what EJU should aim for. The next morning I was convinced, that I am capable of starting a new mission."
What makes you the perfect man for being EJU president?
Toth: "You have to ask the others…. Seriously speaking: I am young enough, at the age of 62, to have dreams and visions. On the other side I have been president of the Hungarian Judo Association for over 24 years and an Executive Committee member of EJU since 2002. We have been organising 20 top judo events in Hungary in the past 20 years. I do know all the important players in the Judo family, including IJF President Marius Vizer and I have been working with most of them for many years."
The European Judo Union is responsible for 2,3 million active Judoka in 51 countries. What matters most for them?
Toth: "We need to make sure, we get back all judoka we have lost during the pandemic. That is something we have to focus on. European Judo is without doubt a very strong brand – with France as current Olympic mixed team champion, with five Olympic gold medal winners and eight current World champions in total. The first two topics the EJU Executive Board will focus on during the next few months will be sports and education."
You have nine new members in the Executive Board. What makes them special?
Toth: "You need to look at their merits only: Urska Zolnir Jugovar won the gold medal at the London Olympic Games 2012, Sergei Aschwanden gained a bronze medal in Beijing 2008, Moshe Ponte was responsible for 4 Israeli Olympic medals Kristina Pekkola is a 4-time Nordic and Scandinavian champion, just to mention a few… All of them have initiated lots of innovative projects in their federations. We should benefit of the federations know-how to develop European judo. In most cases we just have to look closer, what they have launched. It does not always need a new invention."
What will be your first business trips as EJU president?
Toth: "I am supposed to attend the IJF World Tour event next week in Ulaanbaator. From 8 to 10 July the Hungarian Judo Association is hosting the Grand Slam in Budapest. I will be there too of course. It does not need much travelling, it's a five-minutes drive from the federation to the competition arena only."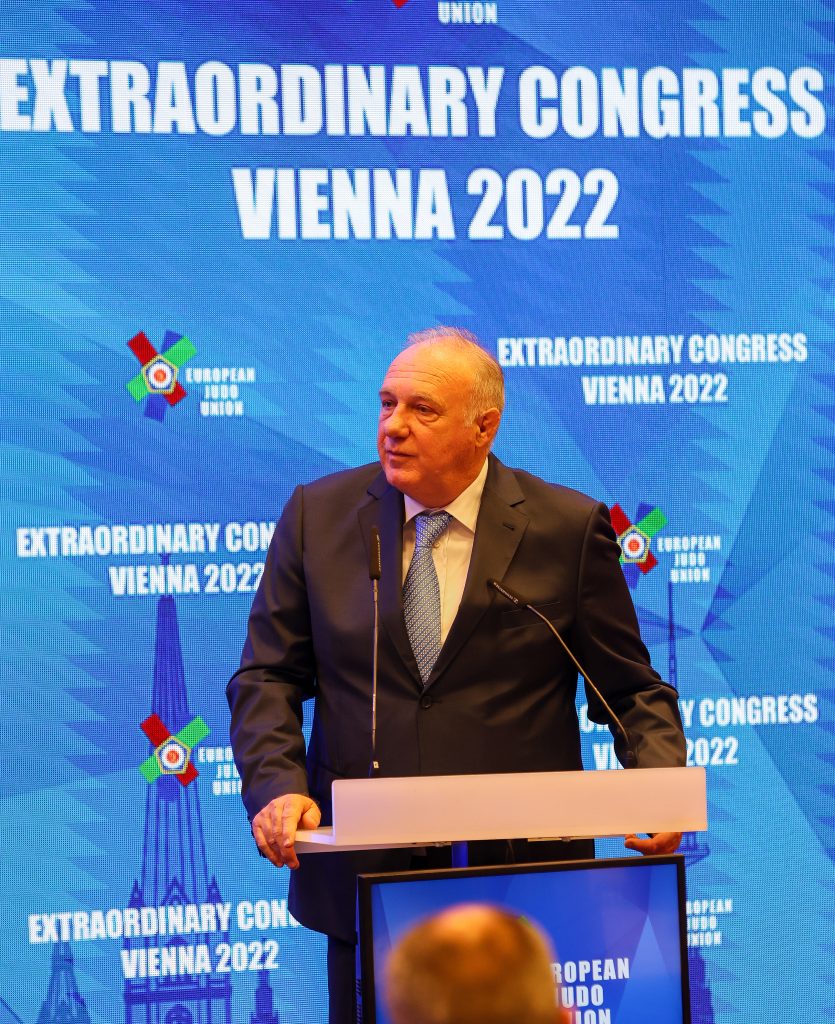 Author: EJU Media
---