Three of today's five finals saw three chances go begging as European judoka missed golden opportunities. The opposition was high quality and, in fairness to the Euro trio who made it to their respective finals, they gave performances of which they can be proud. Pocketing the lion's share of gold medals were the Japanese team who walked away with four.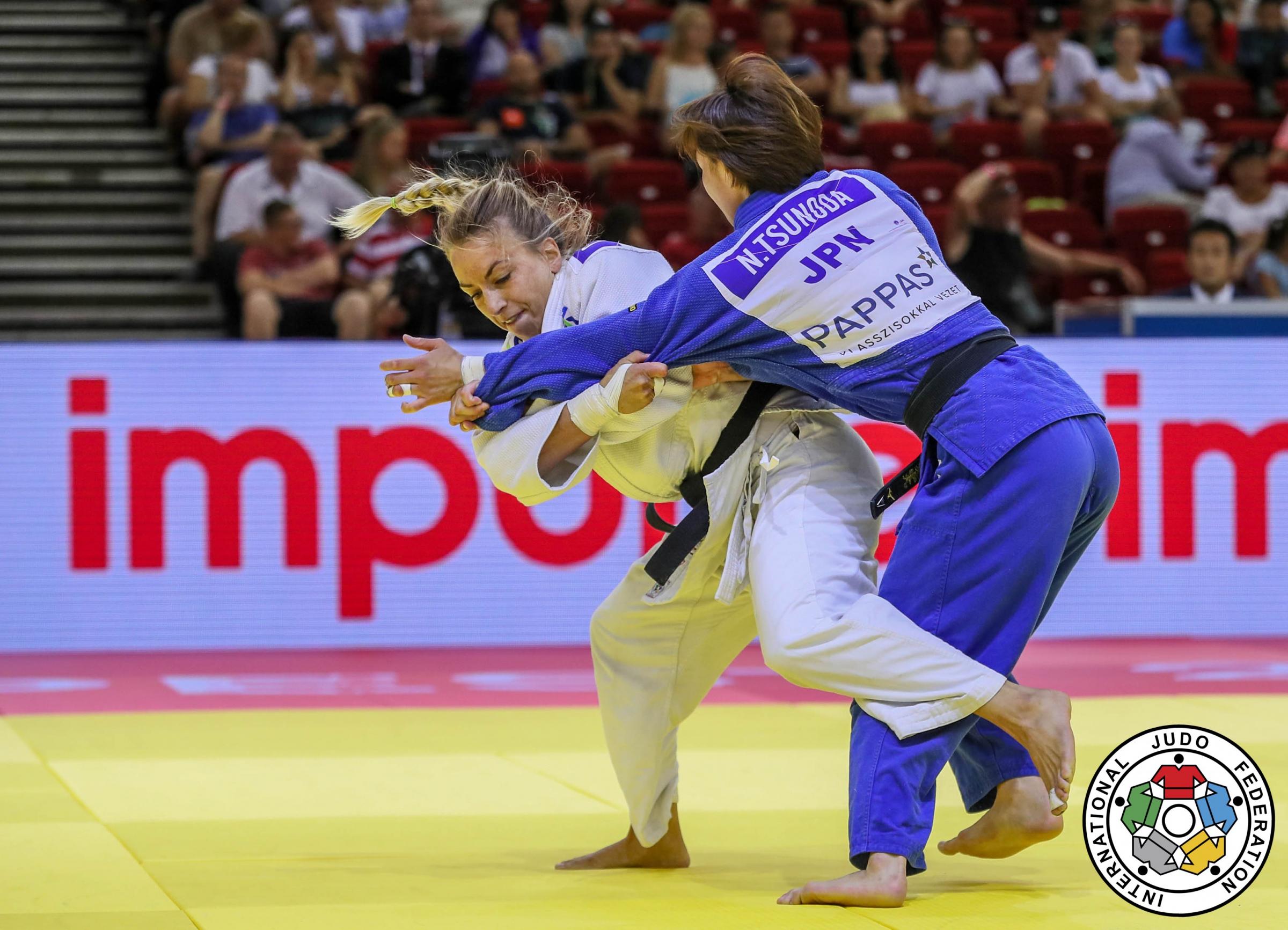 Albert OGUZOV (RUS) made it three medals in three Grand Prix this year when picked up a silver medal losing in the -60kg category final to NAGAYAMA Ryuju (JPN). There were bronze medals for Robert MSHVIDOBADZE (RUS) and Amiran PAPINASHVILI (GEO). Meanwhile in the -66kg category final it was Dusseldorf Grand Slam gold medal winner TAGAWA Kenzo (JPN) who overcame the surprise of the day Mohamed ABDELMAWGOUD (EGY). The bronze medals were won by Bogdan IADOV (UKR) and Denis VIERU (MDA).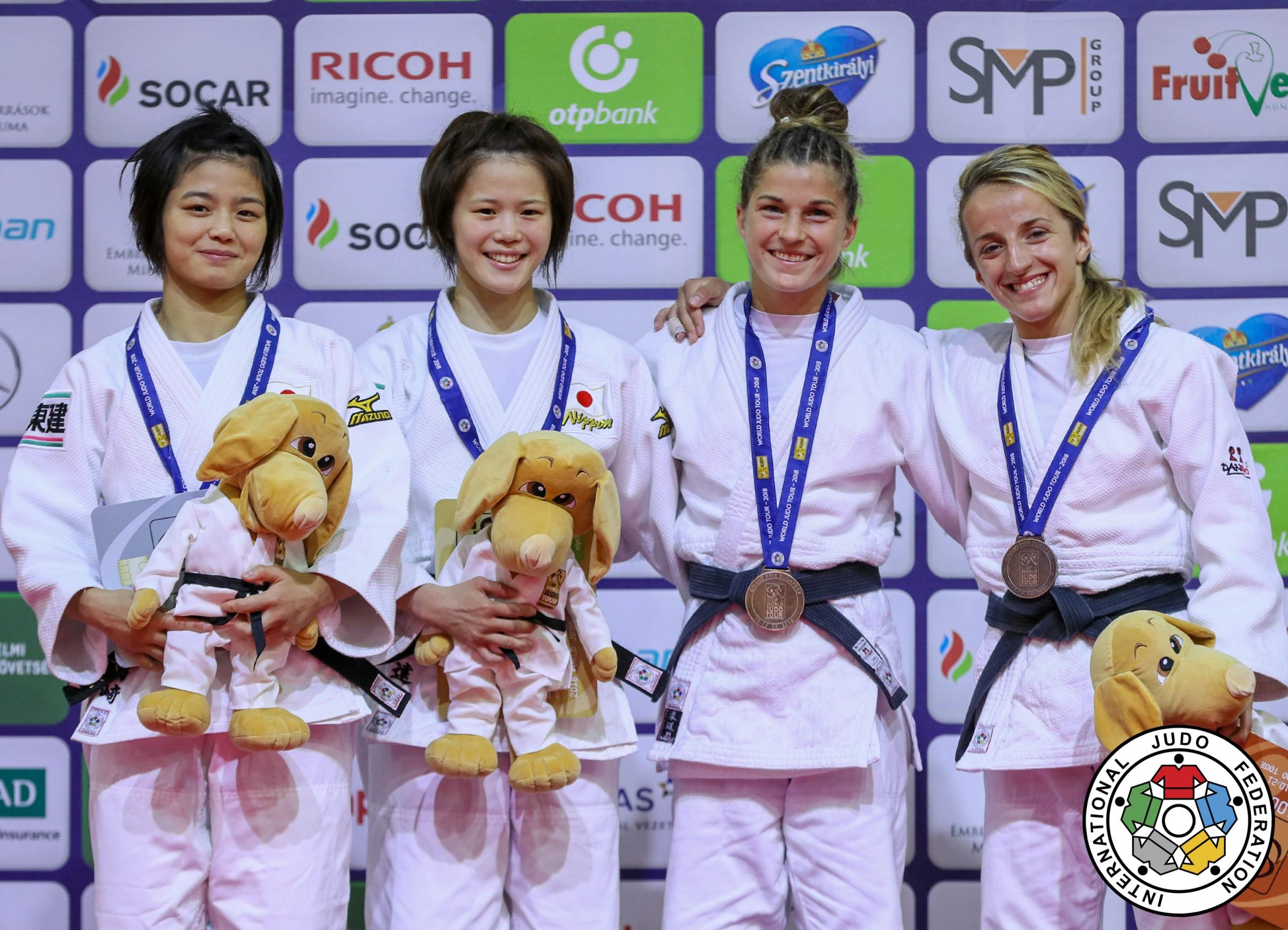 Podium -48 kg 1. ENDO, Hiromi (JPN) 2. YAMAZAKI, Tamami (JPN) 3. STANGAR, Marusa (SLO) 3. KRASNIQI, Distria (KOS)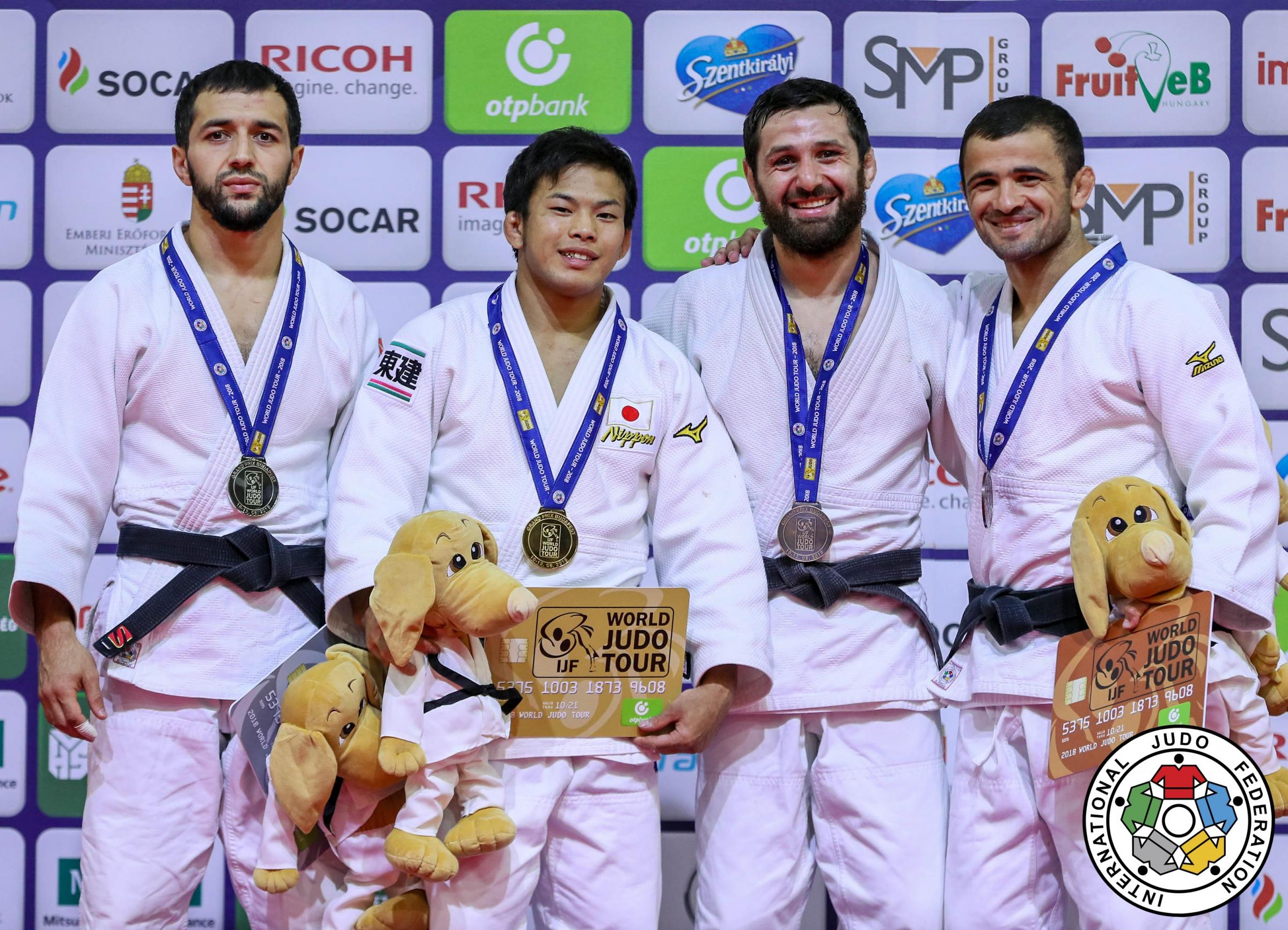 Podium -60 kg 1. NAGAYAMA, Ryuju (JPN) 2. OGUZOV, Albert (RUS) 3. MSHVIDOBADZE, Robert (RUS) 3. PAPINASHVILI, Amiran (GEO)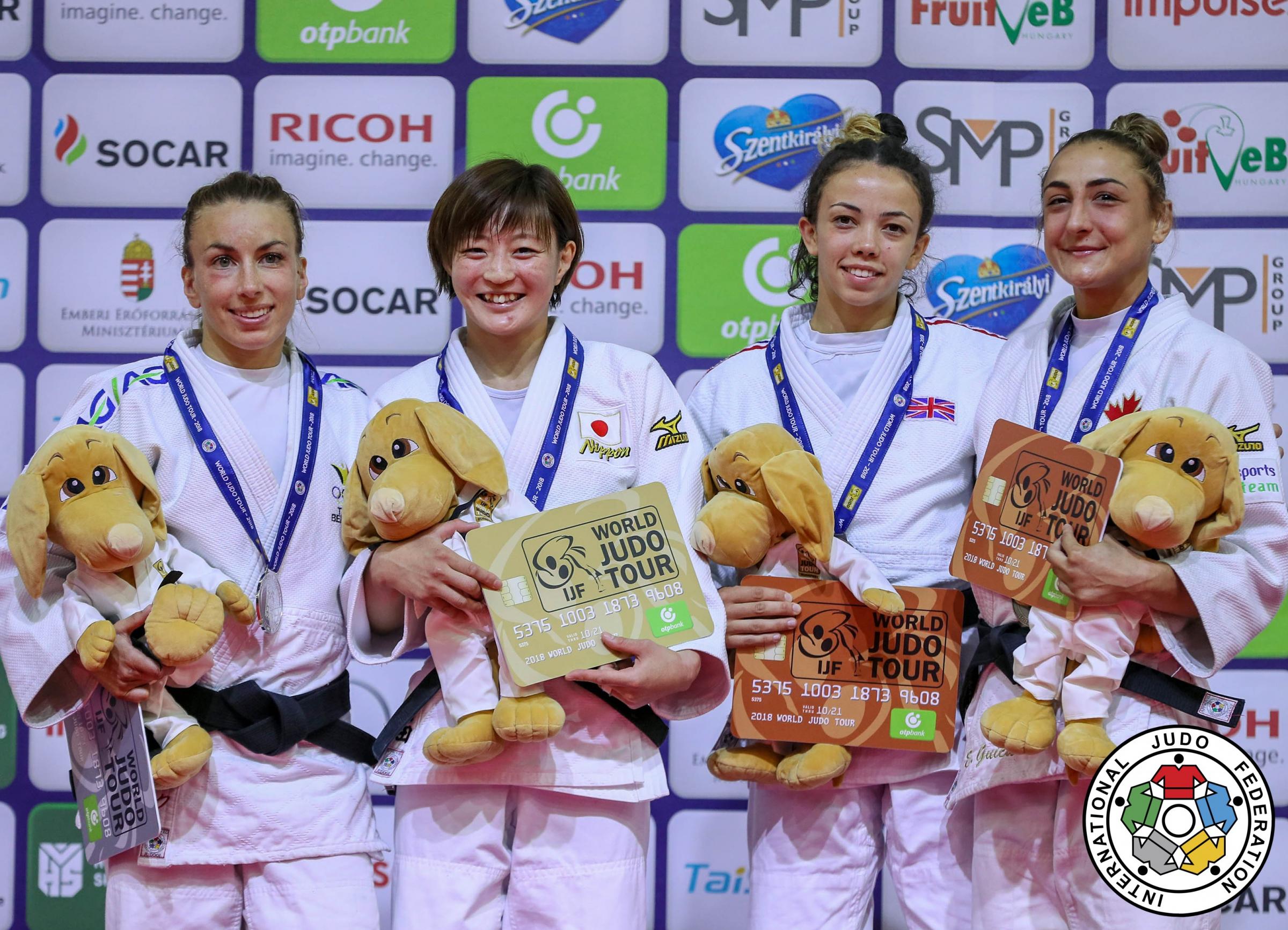 Podium -52 kg 1. TSUNODA, Natsumi (JPN) 2. VAN SNICK, Charline (BEL) 3. GILES, Chelsie (GBR) 3. GUICA, Ecaterina (CAN)
Podium -66 kg 1. TAGAWA, Kenzo (JPN) 2. ABDELMAWGOUD, Mohamed (EGY) 3. VIERU, Denis (MDA) 3. IADOV, Bogdan (UKR)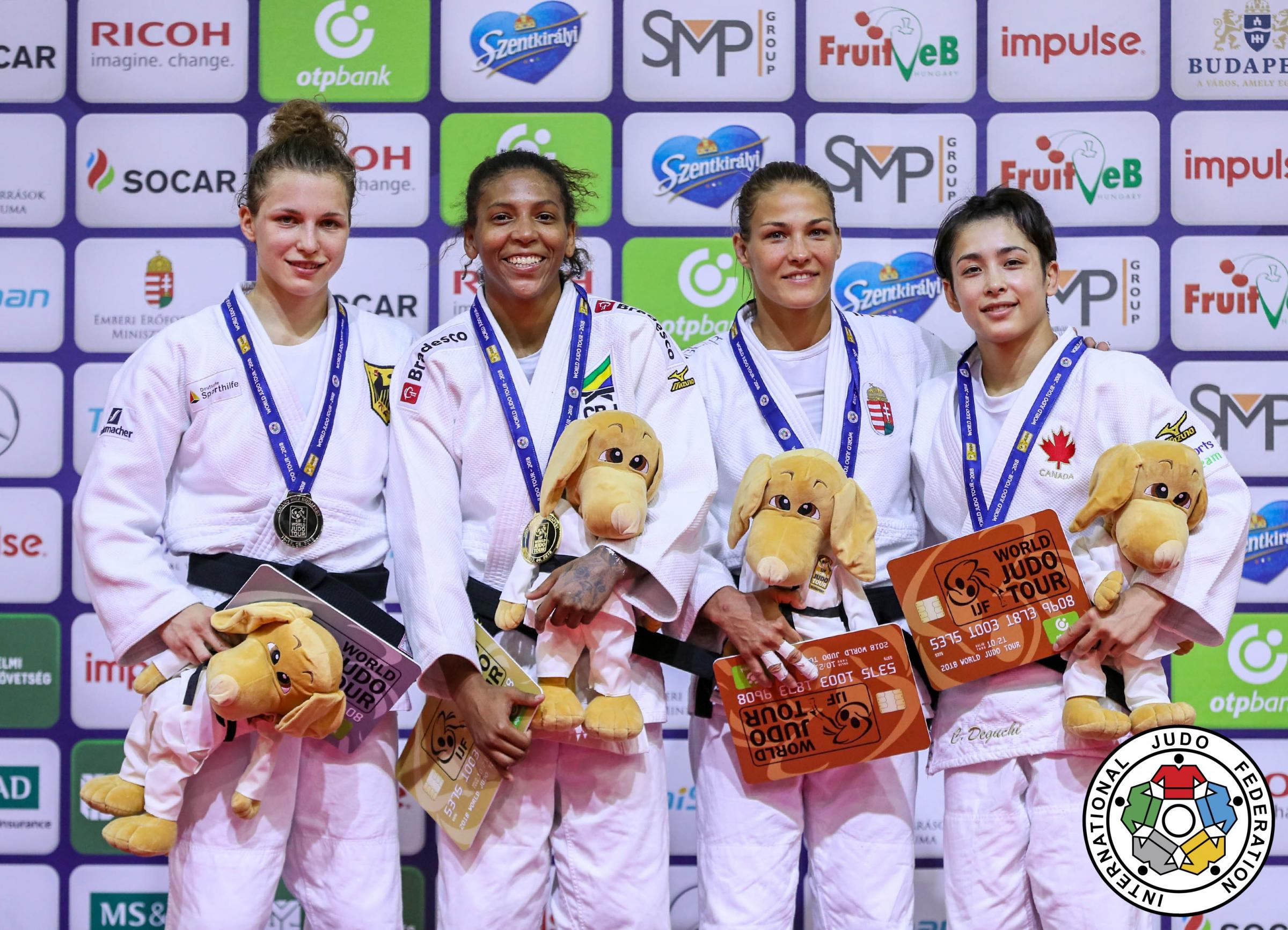 Podium -57 kg 1. SILVA, Rafaela (BRA) 2. STOLL, Theresa (GER) 3. KARAKAS, Hedvig (HUN) 3. DEGUCHI, Christa (CAN)
It was an all-Japan final in the -48kg category where ENDO Hiromi defeated YAMAZAKI Tamami. Both the bronze medals went to Europeans as Distria KRASNIQI (KOS) showed that she may now have settled back into the category and Marusa STANGAR (SLO), whilst not the finished article, continues her development. In the final of the -52kg category world silver medallist TSUNODA Natsumi defeated Charline van Snick (BEL), whilst Chelsie GILES (GBR) collected bronze, her second ever IJF Judo World Tour medal. The -57kg category saw plenty of action as current Olympic champion Rafaela SILVA (BRA) fought off the strong challenge of number one seed Theresa STOLL (GER). There was something for the home crowd to cheer about as KARAKAS Hedwig (HUN) took a bronze medal defeating Jessica KLIMKAIT (CAN).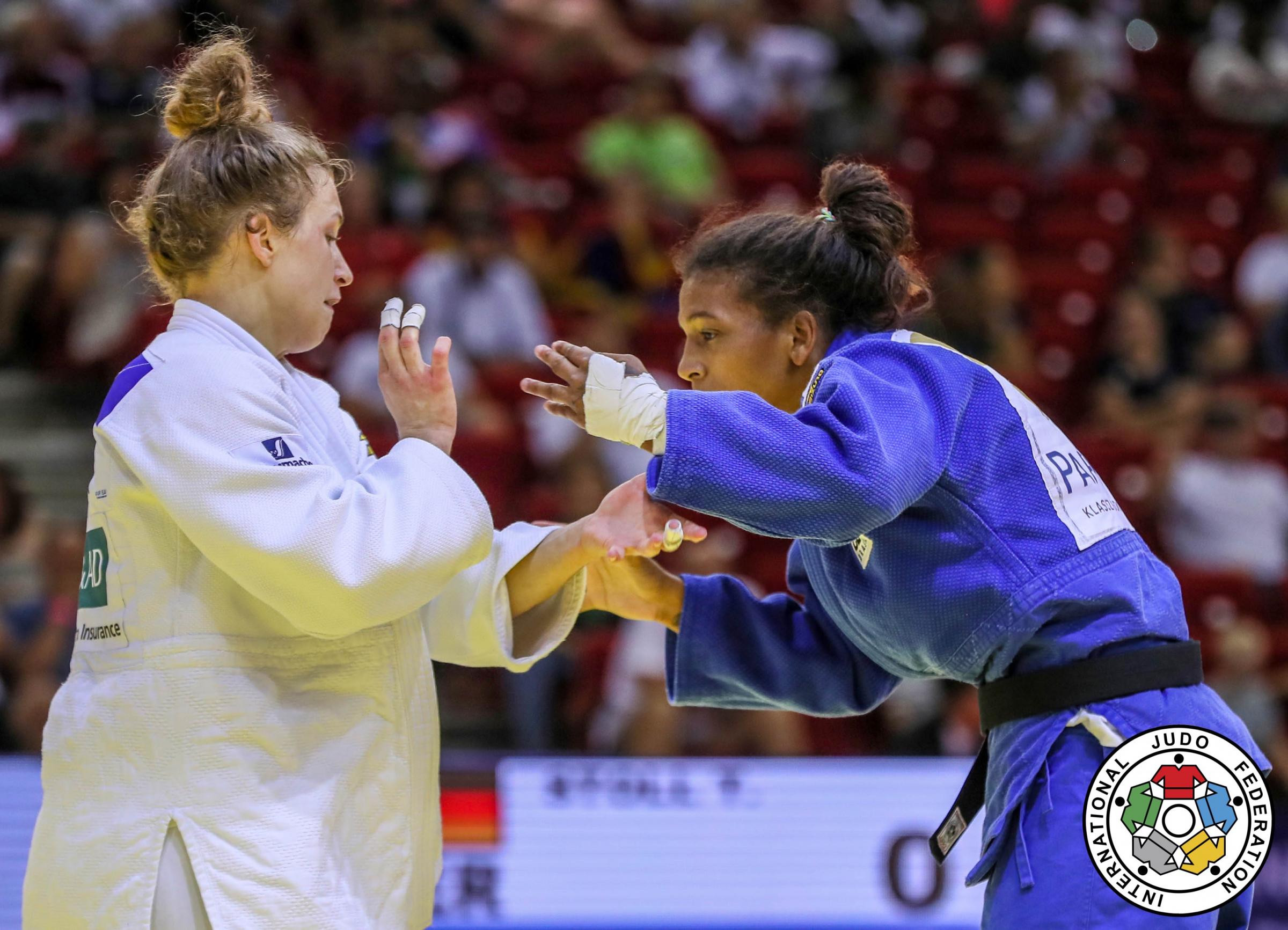 Theresa Stoll was careful to mask her disappointment at having lost the final to Rafael Silva. "I genuinely thought that I could cope with her [Silva] and, for the most part I feel I did well. I got caught when I know I should not have. But I feel good about having come back to level the scores through attacking her. Of course I then went on to get caught again and it's a mistake that I will be looking to correct," said Stoll.
Judoka
---