Lucy RENSHALL (GBR) secured her number one seed status by retaining her title in Abu Dhabi this week. She had slipped from her pedestal following a surprise early exit in the European championships and perhaps not living up to full expectation during the world championships despite her four contests.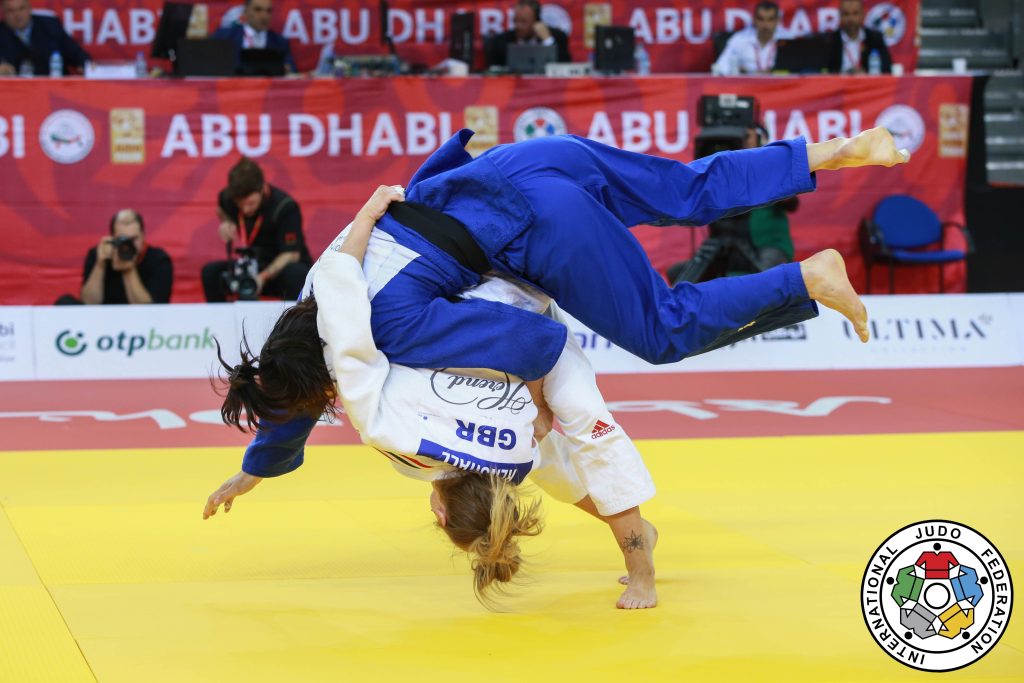 However today she managed to find her way to the final against double world bronze medallist, Barbara TIMO (POR). A timely o goshi ensured the British anthem was heard in the -63kg category.
The Swiss athlete, Nils STUMP was absent for a while due to injury and has slowly but surely climbing back to his best form, and today demonstrating just that. After testing himself in the Oberwart European Open he felt strong, but was unable to pass the current Olympic champion, Lasha SHAVDATUASHVILI (GEO) in the second round of the world championships.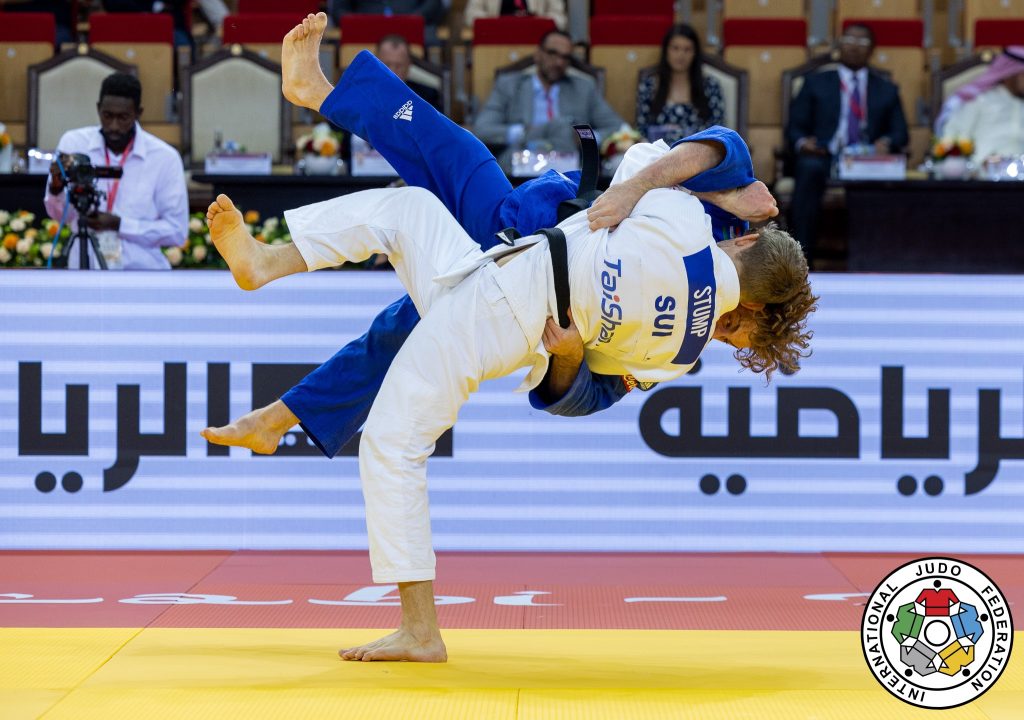 Today he went from strength to strength and came against one of the strong Italian options in the -73kg category, Giovanni ESPOSITO. For some time now, Olympic medallist Alexei BUDOLIN has been coaching the Swiss team, and with his direction they have gained momentum on the tour. For Stump, earning his first grand slam title bore the fruits of his labour and he did it using a tremendous sasae tsurikomi ashi, a technique which is recognised as one of his coaches and so a perfectly fitting end to a perfect day.
The firsts kept rolling for the remaining gold medallists. Elisavet TELTSIDOU of Greece has been competing in grand slam events since 2014 as an 18 year-old, and has earned her points with grand prix medals but this was something special today. Though she was unable to take the gold with a winning score, it mattered not, this was a turning point in her 24th grand slam appearance. Finally it was time for her to take centre stage and have her anthem heard.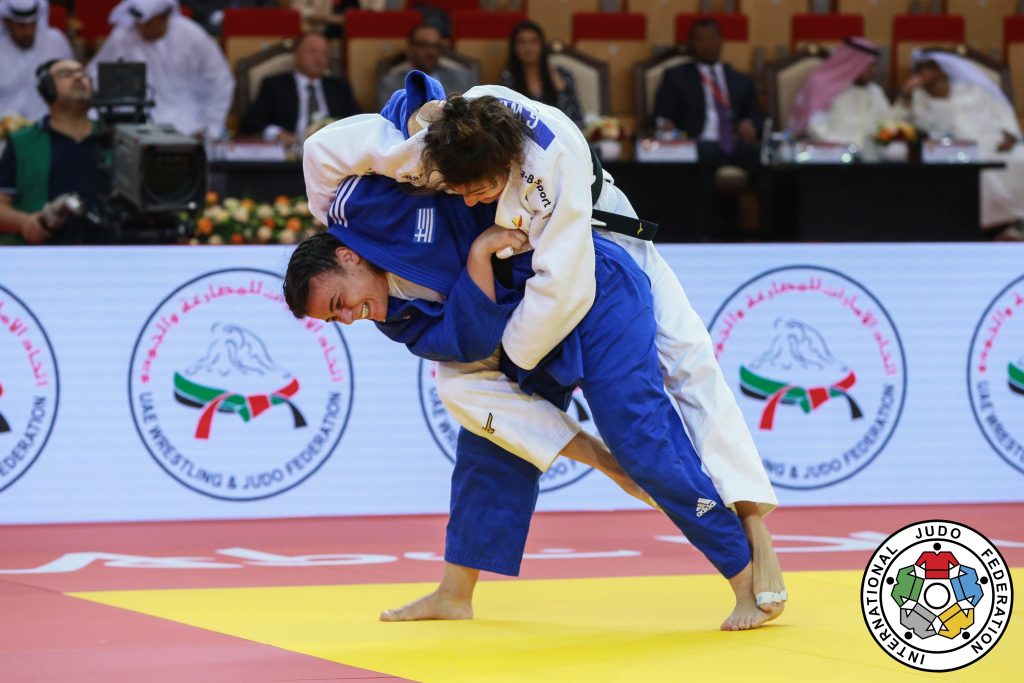 To say Nicolas CHILARD's win today was difficult would be an understatement. On his way to the final he defeated the likes of Frank DE WIT (NED) in order to face Jose Maria MENDIOLA IZQUIETA (ESP). He demonstrated great patience and a special ability to control the tempo of his contests but was matched in his final against the Spaniard, going in to golden score before succeeding with a shime waza submission.
A celebration was well deserved for the Frenchman and his first grand slam gold.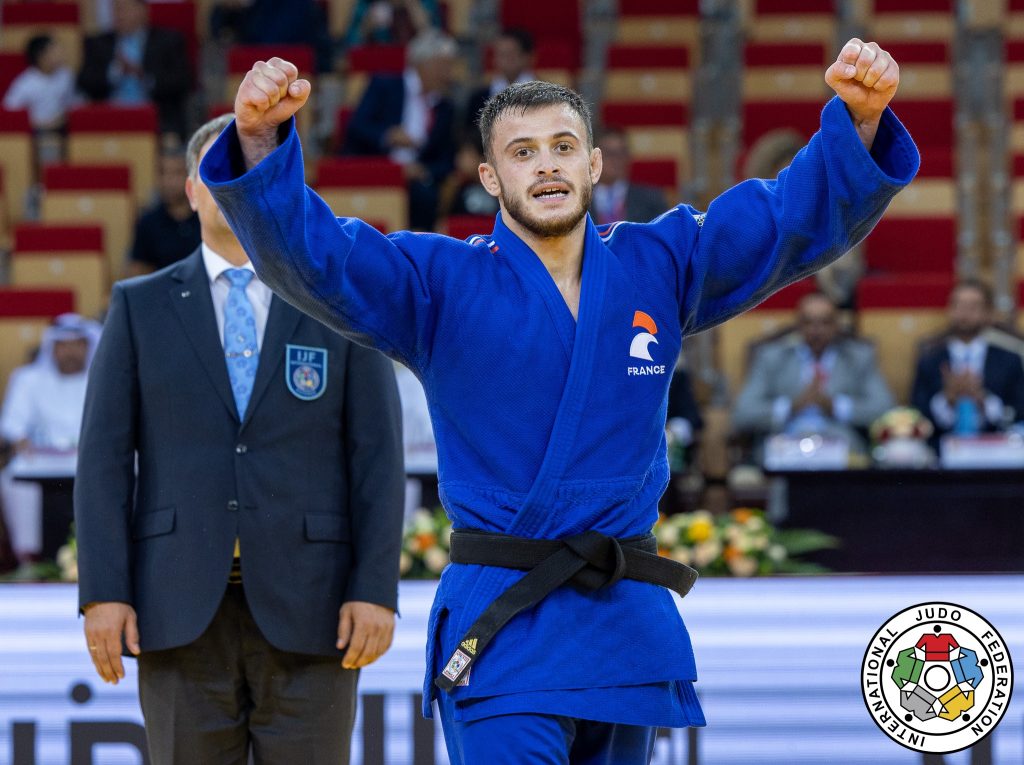 Judoka
Author: Thea Cowen
---