Europe's judoka made it a clean sweep by taking all five gold medals on offer on the third and final day of the Zagreb Grand Prix.
It is almost a year since Avtandili TCHRIKISHVILI (GEO) last competed. But it was well worth the wait. The former world champion at -81kg is competing now at -90kg and powered his way to the gold medal in his first Grand Prix at his new weight. From a strong field of 55 competitors Tchrikishvili emerged victorious defeating in the final the 2013 world champion Asley GONZALEZ (CUB). It may be that Tchrikishvili was inspired by the presence of some of his close family members, including his wife, infant son and brother-in-law, who arrived as a surprise. The bronze medals were won by current world champion Nemanja MAJDOV (SRB) and Mammadali MEHDIYEV (AZE).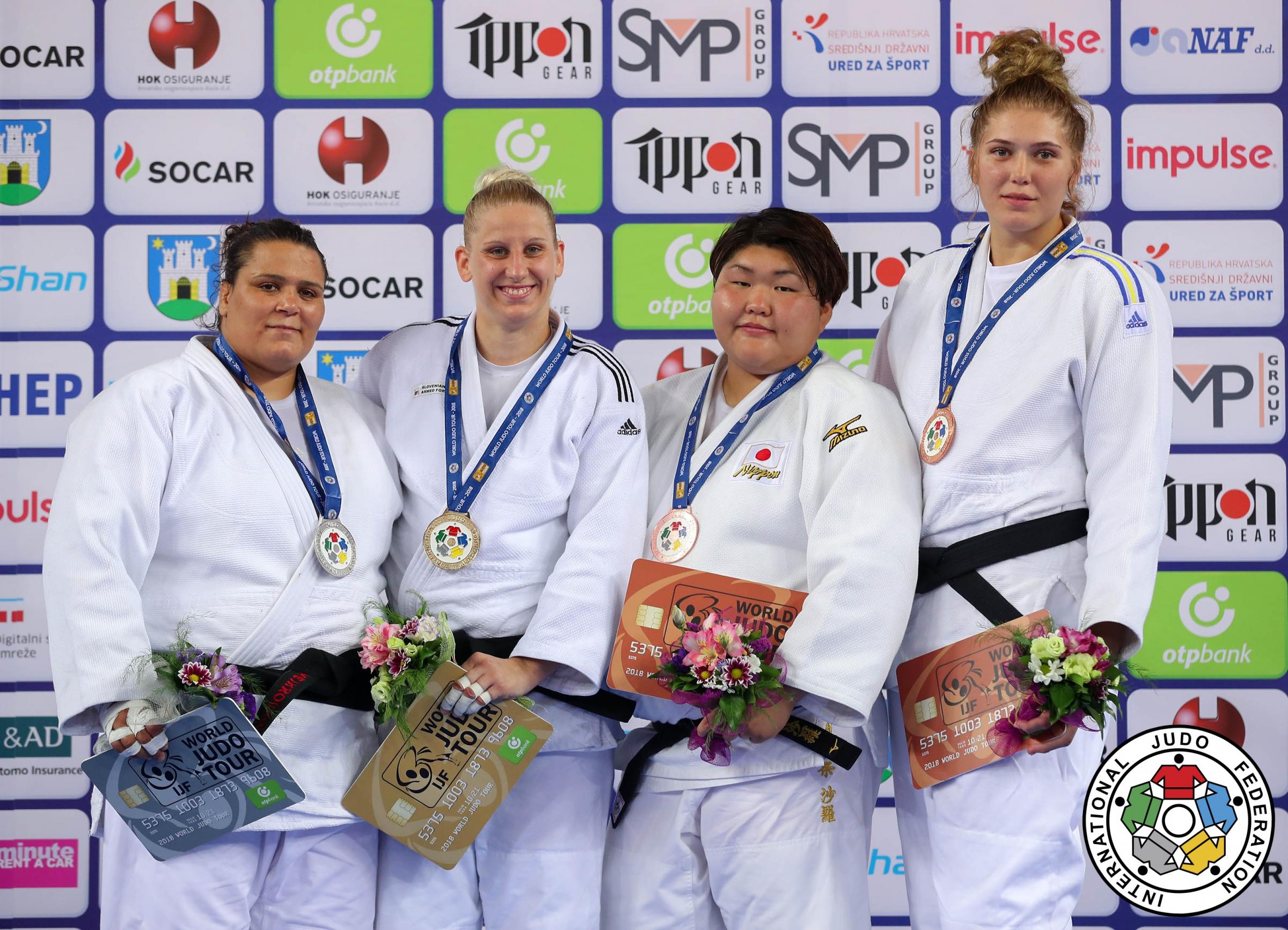 Podium Women +78 kg 1 VELENSEK Anamari SLO 2 CHEIKH ROUHOU Nihel TUN 3 ASAHINA Sarah JPN 3 KALANINA Yelyzaveta UKR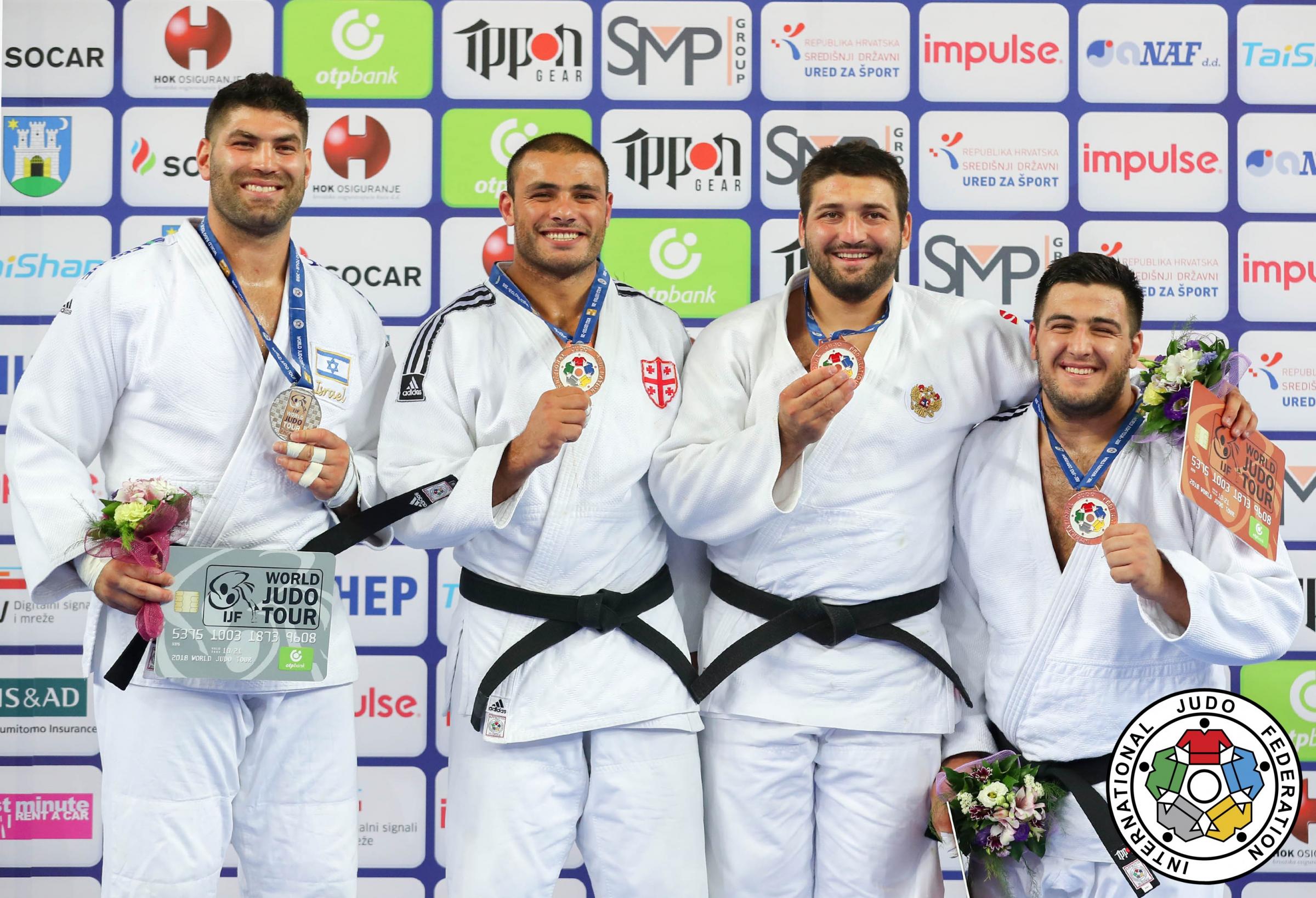 Podium Men +100 kg 1 TUSHISHVILI Guram GEO 2 SASSON Or ISR 3 TASOEV Inal RUS 3 KHAMMO Yakiv UKR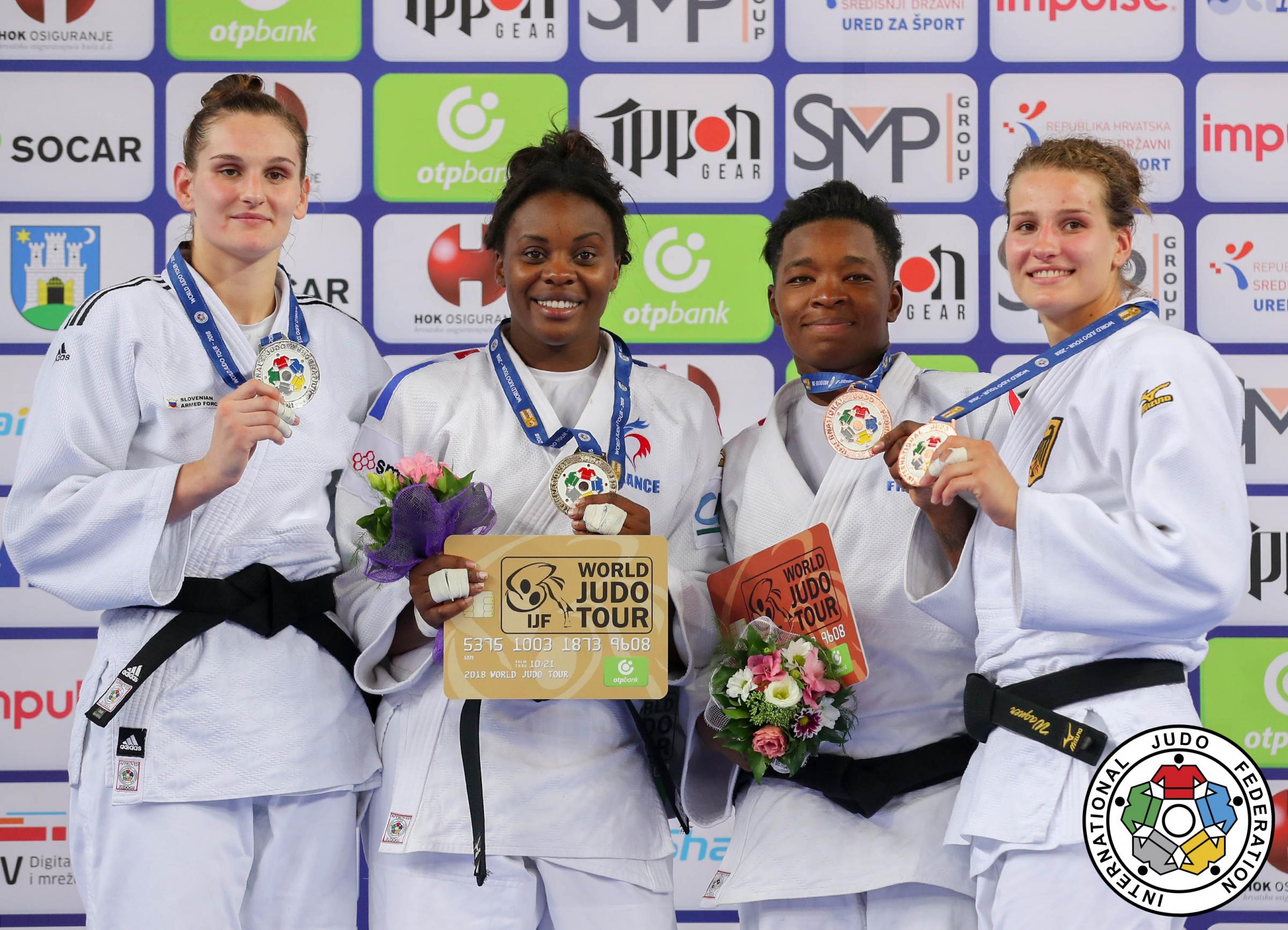 Podium Women -78 kg 1 MALONGA Madeleine FRA 2 APOTEKAR Klara SLO 3 TCHEUMEO Audrey FRA 3 WAGNER Anna Maria GER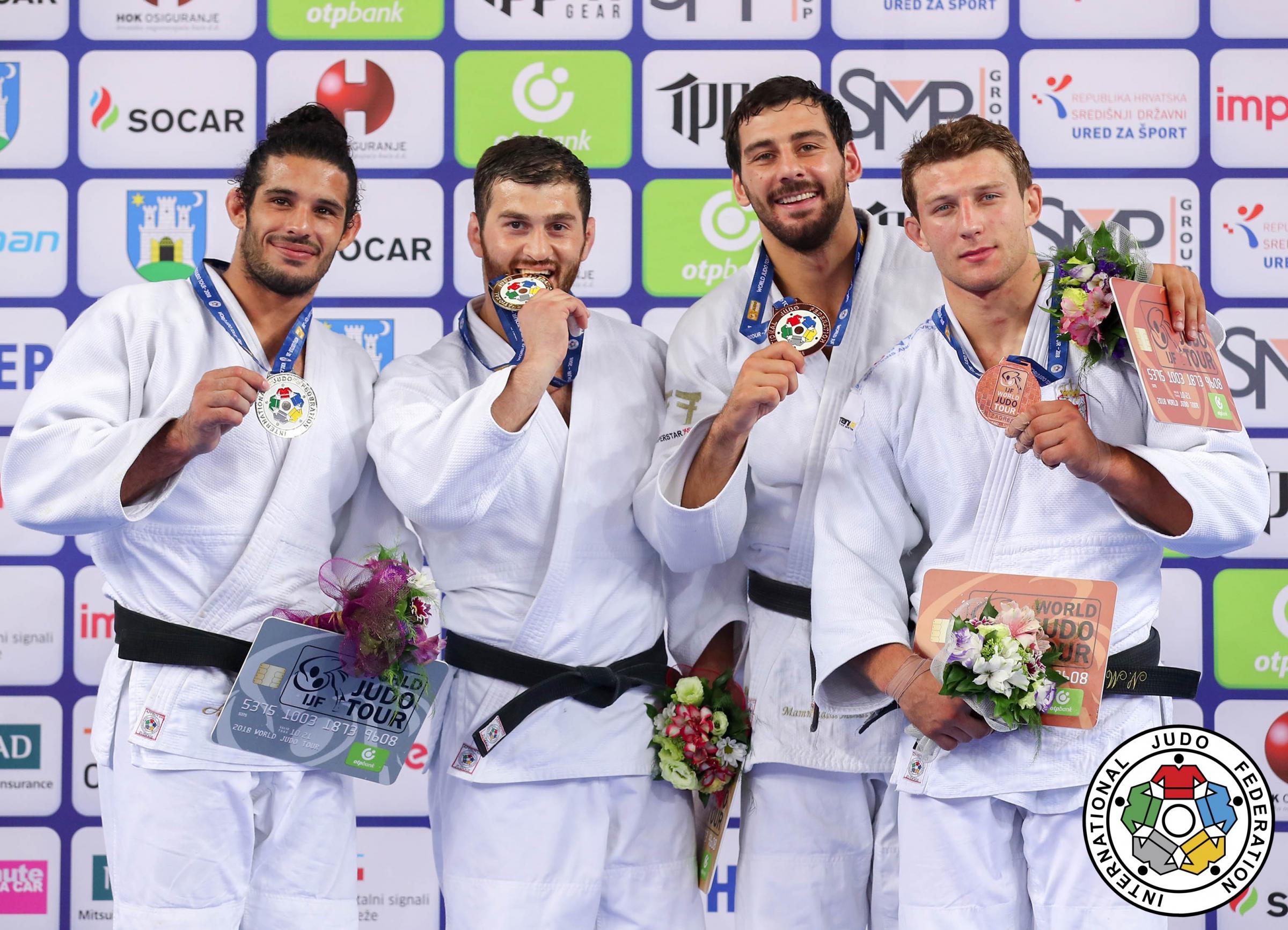 Podium Men -90 kg 1 TCHRIKISHVILI Avtandili GEO 2 GONZALEZ Asley CUB 3 MEHDIYEV Mammadali AZE 3 MAJDOV Nemanja SRB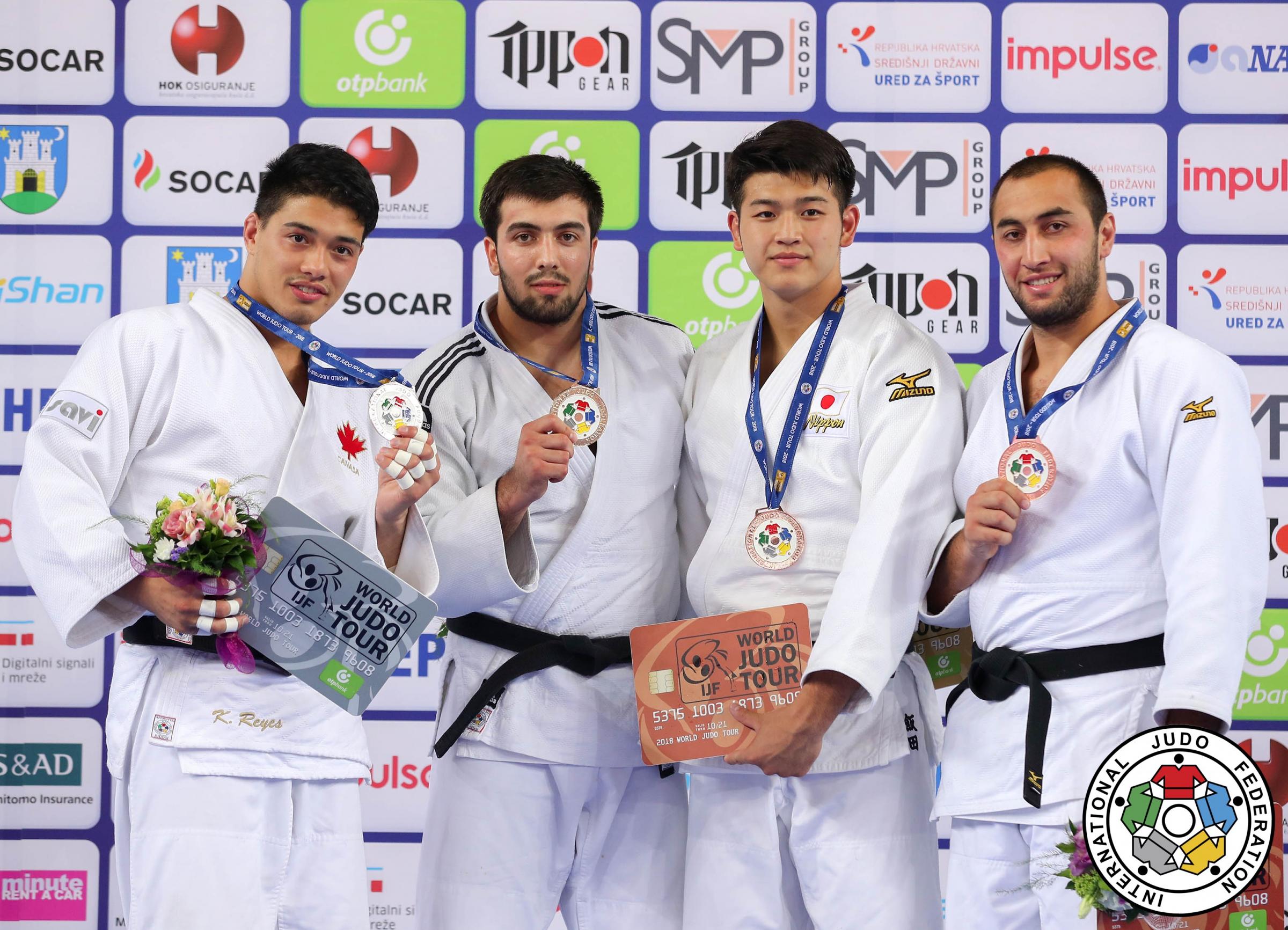 Podium Men -100 kg 1 ILYASOV Niyaz RUS 2 REYES Kyle CAN 3 IIDA Kentaro JPN 3 TAVELURI Lasha GEO
In the -78kg category it was current European champion Madeleine MALONGA (FRA) who took the top prize defeating Klara APOTEKAR (SLO) in the final. The bronze medals were won by Audrey TCHEUMEO (FRA) and Anna Maria WAGNER (GER).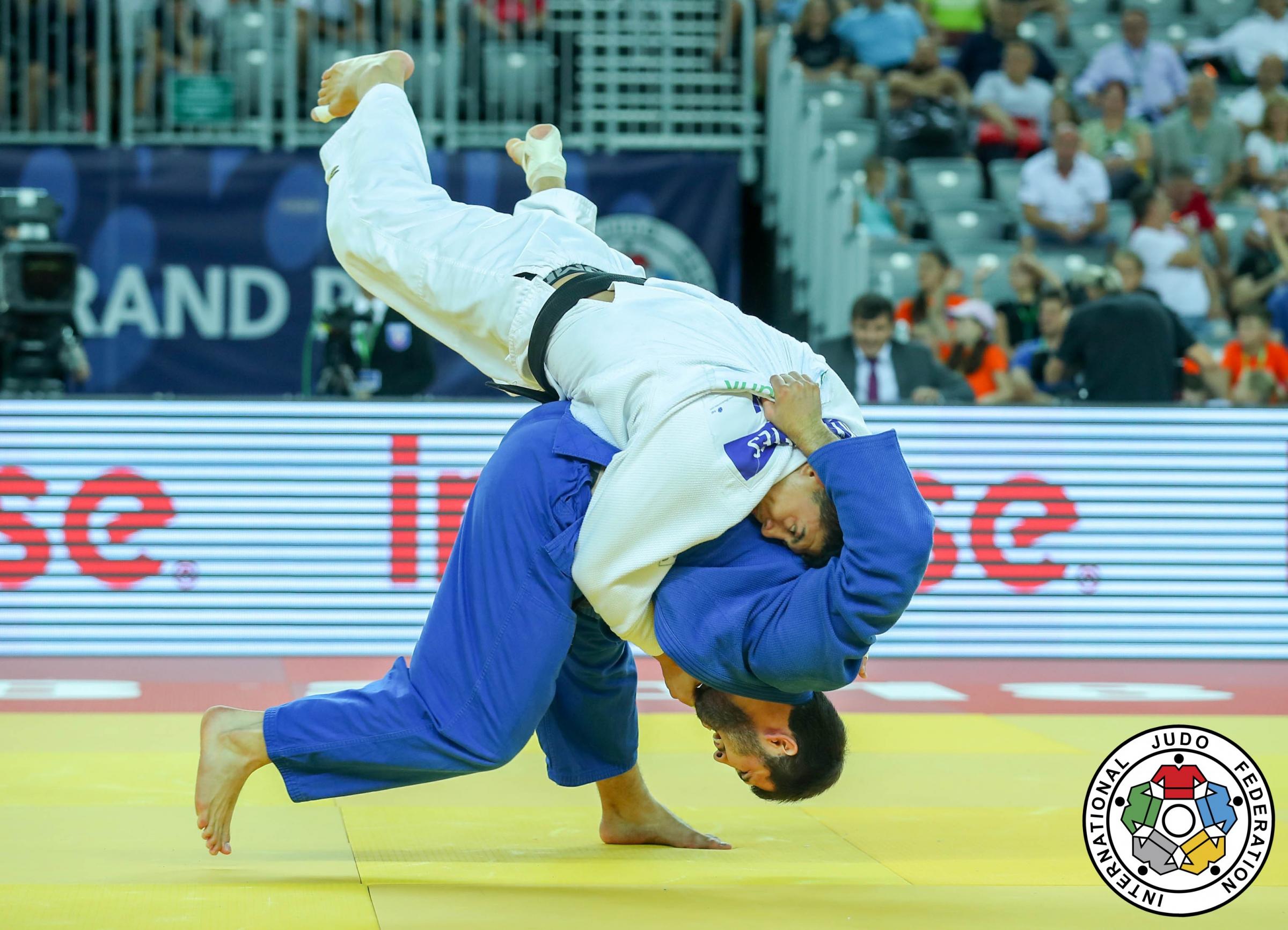 In the -100kg category the gold medal was won by Niyaz ILYASOV (RUS) who in the final defeated Kyle REYES (CAN). Lasha TAVELURI (GEO) also won a bronze medal.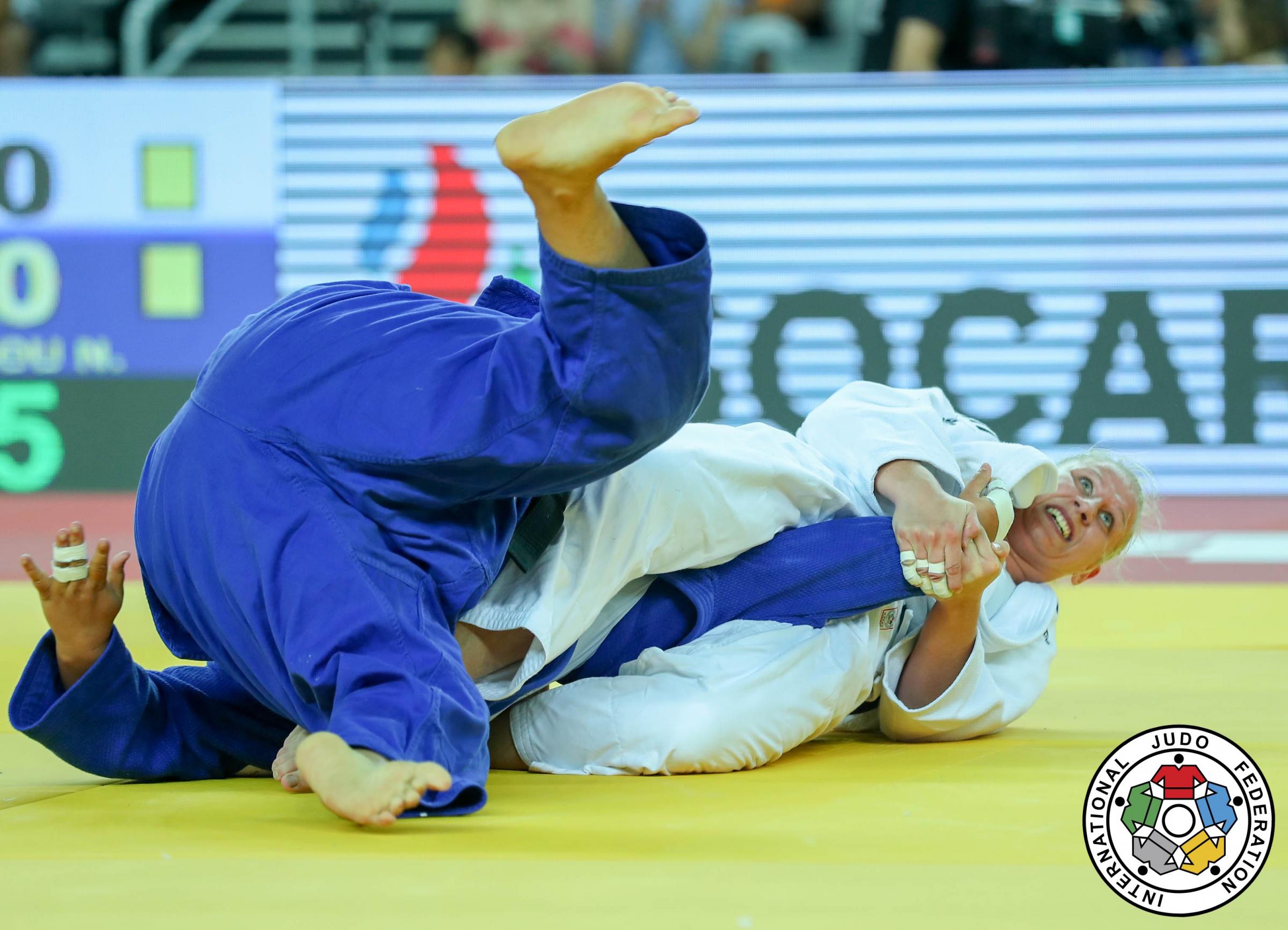 The gold medal in the +78kg was won by Olympic bronze medallist at -78kg Anamari VELENSEK (SLO). Weighing-in as the lightest in the weight category Velensek proved more than a match for her heavier opponents.
"I was pleased with the way that I won in newaza today as this was always a strong area for me in the past. Competing in Zagreb was almost as good as competing at home and I had a really warm welcome from the audience. The category will take some getting used to but I am getting stronger all the time," said Velensek.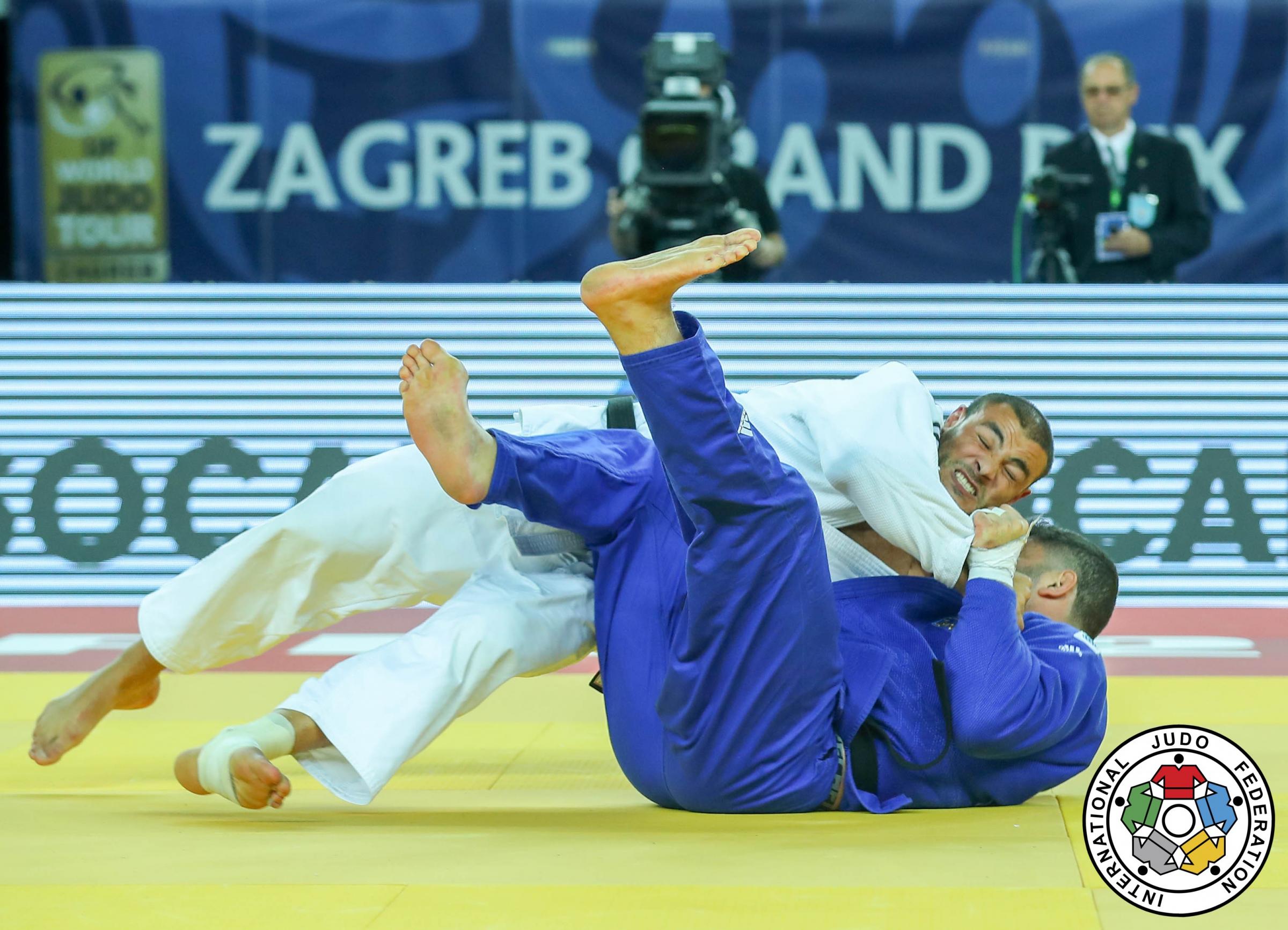 There was a double celebration for Georgia as number one seed Guram TUSHISHVILI (GEO) stormed to the gold medal. This was a strong field and provided some of the most exciting judo of the three day event. In the final Tushishvili threw Olympic bronze medallist Or SASSON (ISR) for ippon with a devastating nidan ko soto gari. The bronze medals went to Inal TASOEV (RUS) and Yakiv KHAMMO (UKR).
"I trained especially for this grand prix so I was pleased that what I had prepared worked to defeat my rivals. Of course winning the gold medal gives me a great deal of confidence in the lead up to the world championships in Baku. It was the first time that I had faced Sasson but I already knew just how good a competitor he was. Nevertheless, I was able to finish in good style," said Tushishvili.
---