The surprise athlete exits kept on rolling on the third and final day of individual competition here in Minsk at the European Games. We said goodbye to current World and European Champions in the preliminary rounds, proving that anything can happen on the tatami.
+78kg category
The open weight category for the women drew the loudest crowd of the day as home favourite Maryna SLUTSKAYA (BLR) battled her way to the final against some incredible talent.
The home nation hadn't been so lucky in the other weight categories and this was the last opportunity for a medal.
My semi-final against Iryna KINDZERSKA (AZE) was a difficult fight, the last time we fought was in Baku and I lost to her. In this case it was the crowd support that played a big role, I was able to show what I could do and it was important for me to be able to say that I did everything I could do, that I did my best. I managed to get in for an attack and throw her, but she is very tough.

It was another tough contest in the final against Larisa CERIC (BIH), she was a very difficult opponent and we are meeting quite often and each time is different. I was very glad I was able to take the win here, in front of the home crowd in these European Games. The crowd support was incredible, my friends, my family, people I haven't been able to see in a long time because of my schedule, all here to support me and I felt it, it played a decisive role in the golden score.

This Championship is happening at home that already makes a huge difference, not only is it the European Championships, but the European Games so I am so proud that I could take my second title and do it here at home.
-78kg category
U23 European Champion, Klara APOTEKAR (SLO) pulled out all the stops as she conquered the -78kg category, bypassing some successful judoka on her way to the top. Among those big names were World medallists, Natalie POWELL (GBR), Luise MALZAHN (GER) and finally, Guusje STEENHUIS (NED). The Slovenian athlete is notably tall at over six feet, and looked very much in control of her contests.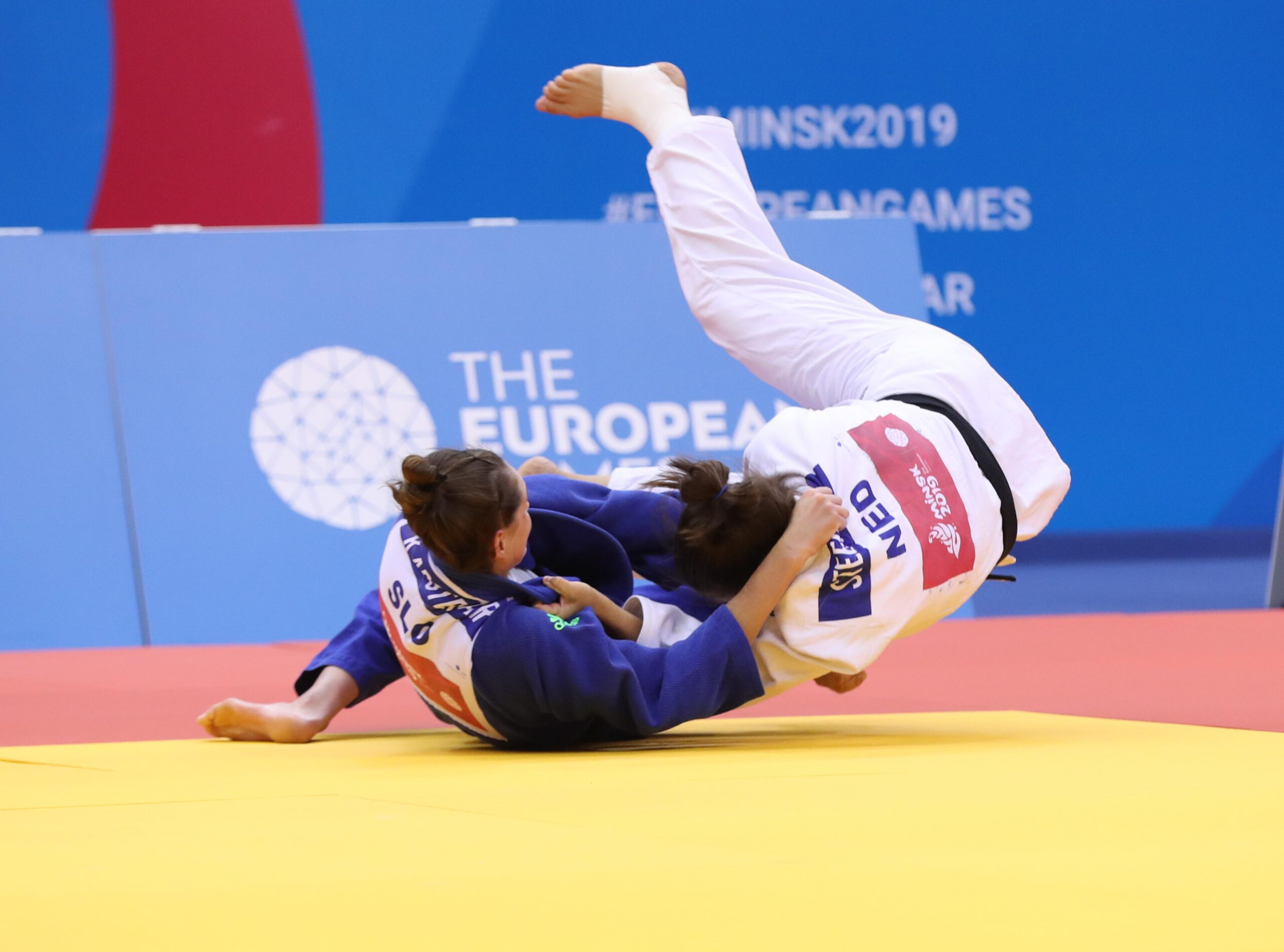 Senior competition is definitely a much higher level than my experience in U23, I haven't taken a senior European Championship medal before so this was a wish of mine, I've taken the gold medal today and it is a dream coming true and I'm really happy about it.

All the contests were really hard, almost all were till the end or even in to golden score. I just really wanted to enjoy my fights and perform at my best. I think the luck was on my side, it was definitely my day.

I didn't have a particular moment where I thought that this would be my day but when I woke up I was very relaxed and didn't feel nervous and I went in every fight to show my best judo.

The final was a tough fight, my opponent was very strong, but once I'd thrown her for waza ari, I think I knew I was going to win, I could feel it in my arms that I would have the strength.
-90kg Category
Turkey topped the -90kg category with Mikail OZERLER. With such a high quality of athletes in this weight category, it was shocking to see the current and former World Champion eliminated in the early rounds but luck was on the side of OZERLER on this day. The semi-final against Khusen KHALMURZAEV (RUS) was a close match, the Russian almost had OZERLER in ne waza but was thrown with a swift co uchi over four minutes in to golden score.
I feel incredible, it was really a perfect day for me from the beginning, when I came in to the warm up area this morning I had goose-bumps all over my body, so I knew it was going to be my day.

Between the Antalya Grand Prix and European Championships I fought in the Baku Grand Slam and lost in the second round, I was a bit disappointed but I knew I was in good shape so I tried to learn from it and push myself in the preparation for Europeans.

In the semi-final, obviously myself and Khusen (KHALMURZAEV, RUS) have a long history behind us, fighting since we were juniors, so I knew it was going to be tough even though he was tired from the previous matches. During the contest I felt stronger and that he was losing his timing a little and I had to take advantage.

In the medal fights, the athletes are all equal, only the tiny details make a difference in professional judo, Li (KOCHMAN, ISR) started better so I knew I had to push more and it turned out to be a good result, sometimes you have to play smart.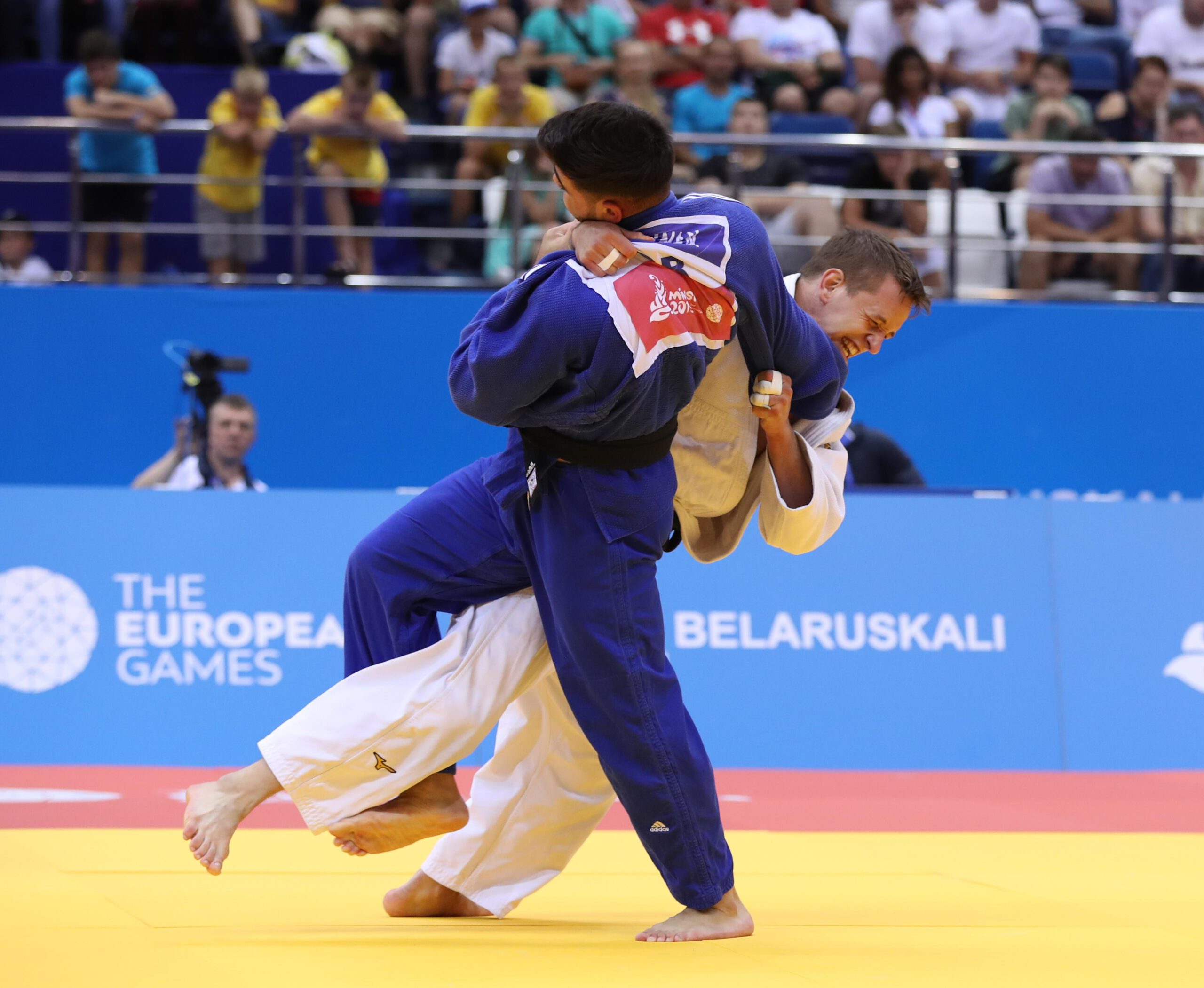 OZERLER is formerly known as ZGANK of Slovenia but moved to Turkey, we asked him how he felt this has helped him to become European Champion.
The most important thing for me, moving to Turkey, it forced me to become a man. I moved away from my family, faced everything alone and it made me much stronger and I have grown as a person.
-100kg Category
2018 U23 European Champion, Arman ADAMIAN (RUS) stormed the -100kg category to take his well deserved European Games title on the third day of individual competition.
ADAMIAN spent less than ten minutes on the tatami in his five contests, winning four of them by ippon. The young Russian took down the powerful Jorge FONSECA (POR) in the second round before facing the now former European Champion, Toma NIKIFOROV (BEL), not giving the Belgian much room and executing a massive ura nage in 24 seconds for his place in the semi-final.
There was a similar outcome in his semi-final against Zlatko KUMRIC (CRO), but it wasn't to be that easy in his fight for gold.
It was quite hard and I was nervous. This win was very important for me, to push me towards the olympic games in Tokyo 2020 and I felt great today and I was in the ideal shape.

I have the U23 title but this senior one is a completely different story, the competitors are much much stronger than at junior level so I had my tactics and I was adapting each fight for each of my opponents.

I knew Toma NIKIFOROV was the reigning European Champion but I was watching him and preparing so when he made a mistake I used that opportunity and the match didn't last very long but I was really focussed on this one.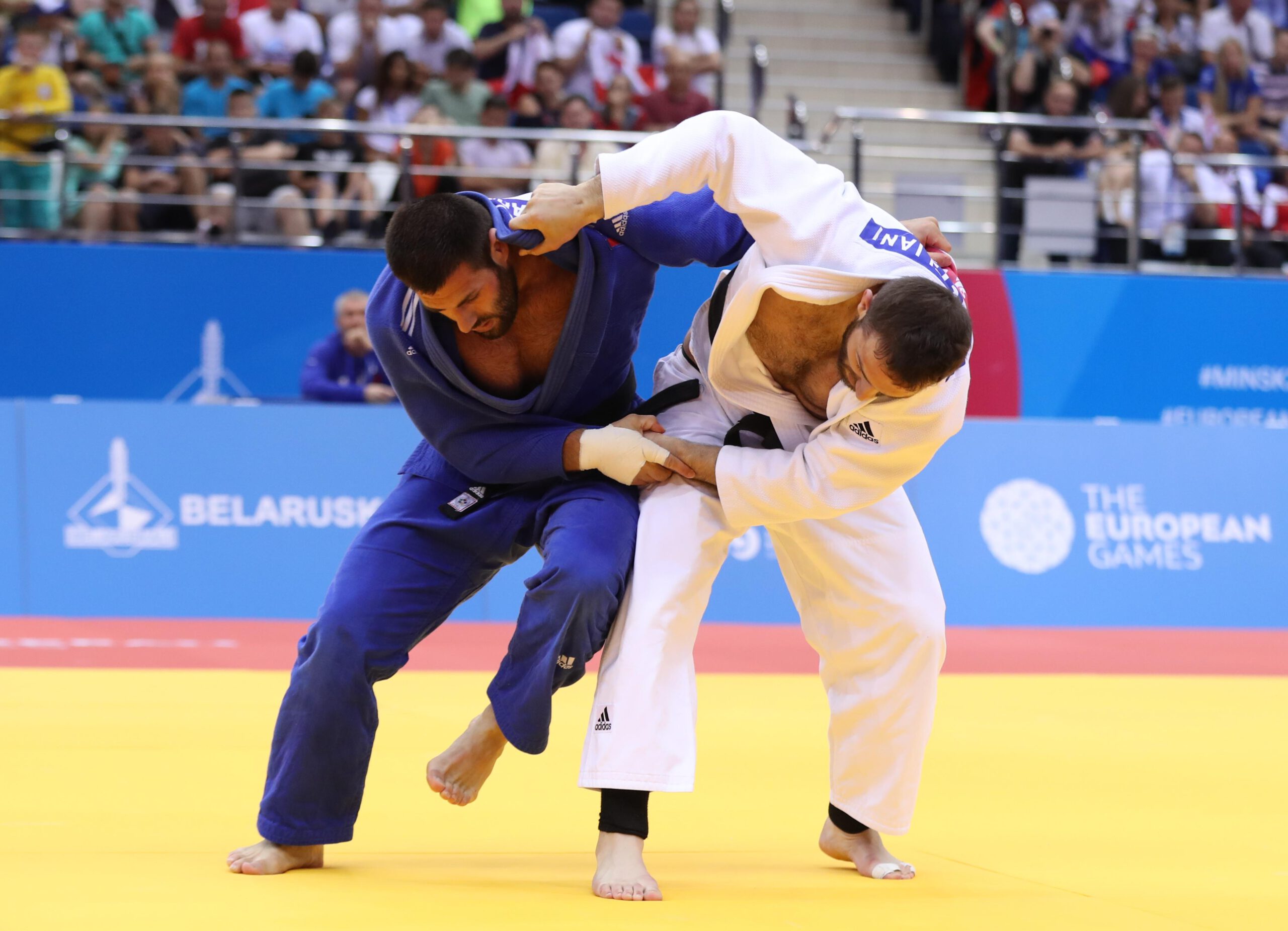 The odds weren't in the favour of ADAMIAN, coming up against Olympic and World medallist, Varlam LIPARTELIANI (GEO) but he was able to focus to see him on to the top of the podium.
I knew who I was up against in the final, LIPARTELIANI is an Olympic medallist and I was watching him and preparing for him. I managed to catch him when he made a small mistake and score waza ari, that's how I did it and I still can't believe it, but the best moment for me today was that my father and my sister were here to watch me and support me, a part of my victory belongs to them, they helped me to win today.
+100kg Category
Following the defeat of Georgian hero, LIPARTELIANI in the -100kg category, there came a second chance for the passionate Georgian spectators in the form of World Champion Guram TUSHISHVILI.
TUSHISHVILI dominated the +100kg category from the start of the day, finding himself in the semi-final against Henk GROL (NED). The Georgian took a deep, inescapable belt grip, and reached right across GROL's body for an o soto gari attack resulting in an ippon and place in the final. With a guaranteed seventh medal for the Georgian team, they were already miles ahead of their Tel Aviv European Championships results, as the only managed two fifth places and one seventh.
I am so happy that I've pushed myself to become World Champion and European Champion within a year, my hard work is paying off.

Henk GROL is one of the best judoka and it was a really hard fight but I managed to come back and take the win there.
The final against Inal TASOEV (RUS) was tense for the crowd as the Russian took the first waza ari score. TUSHISHVILI's fourth and final ippon of the day came 1.38 in to the contest.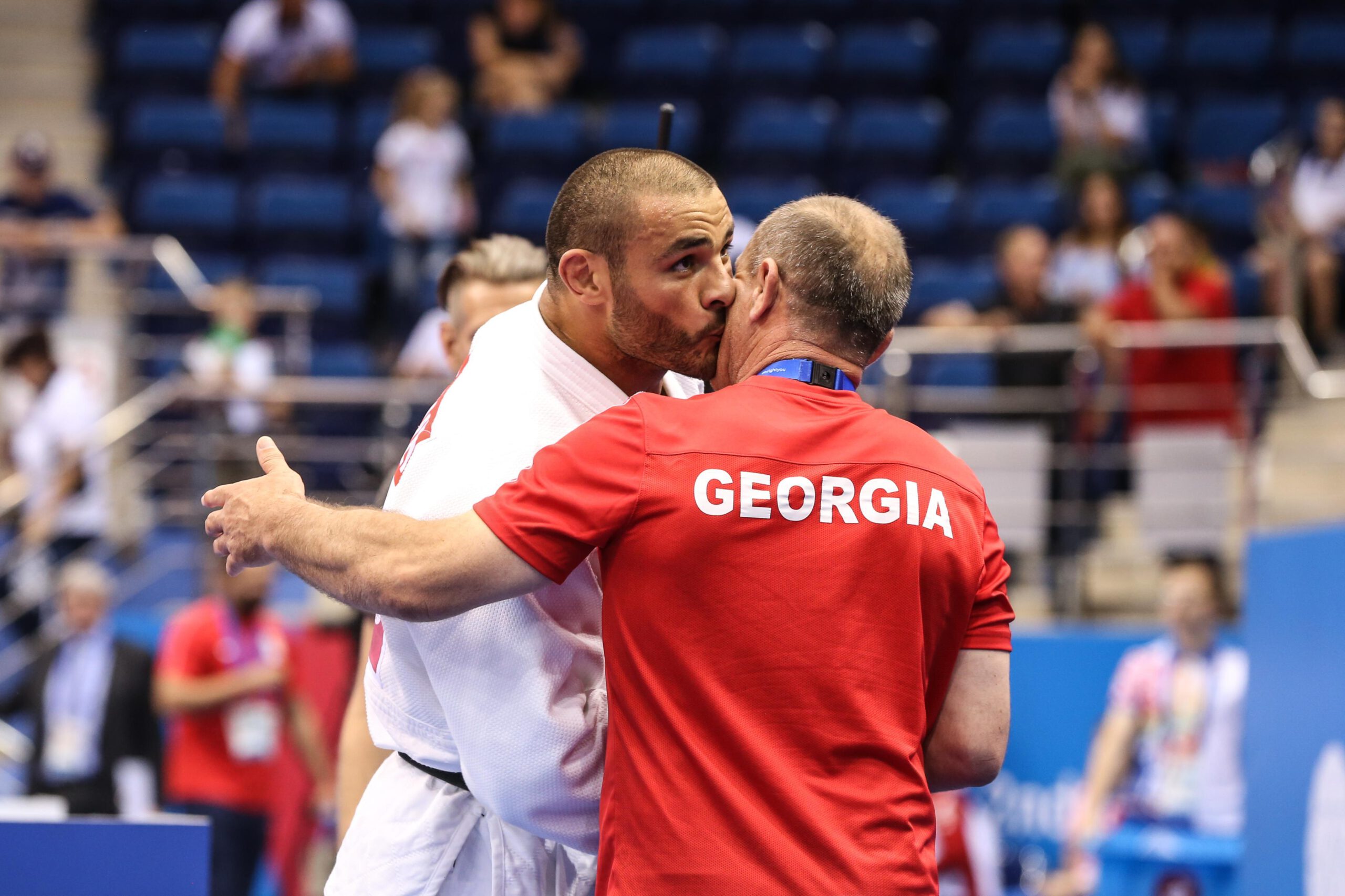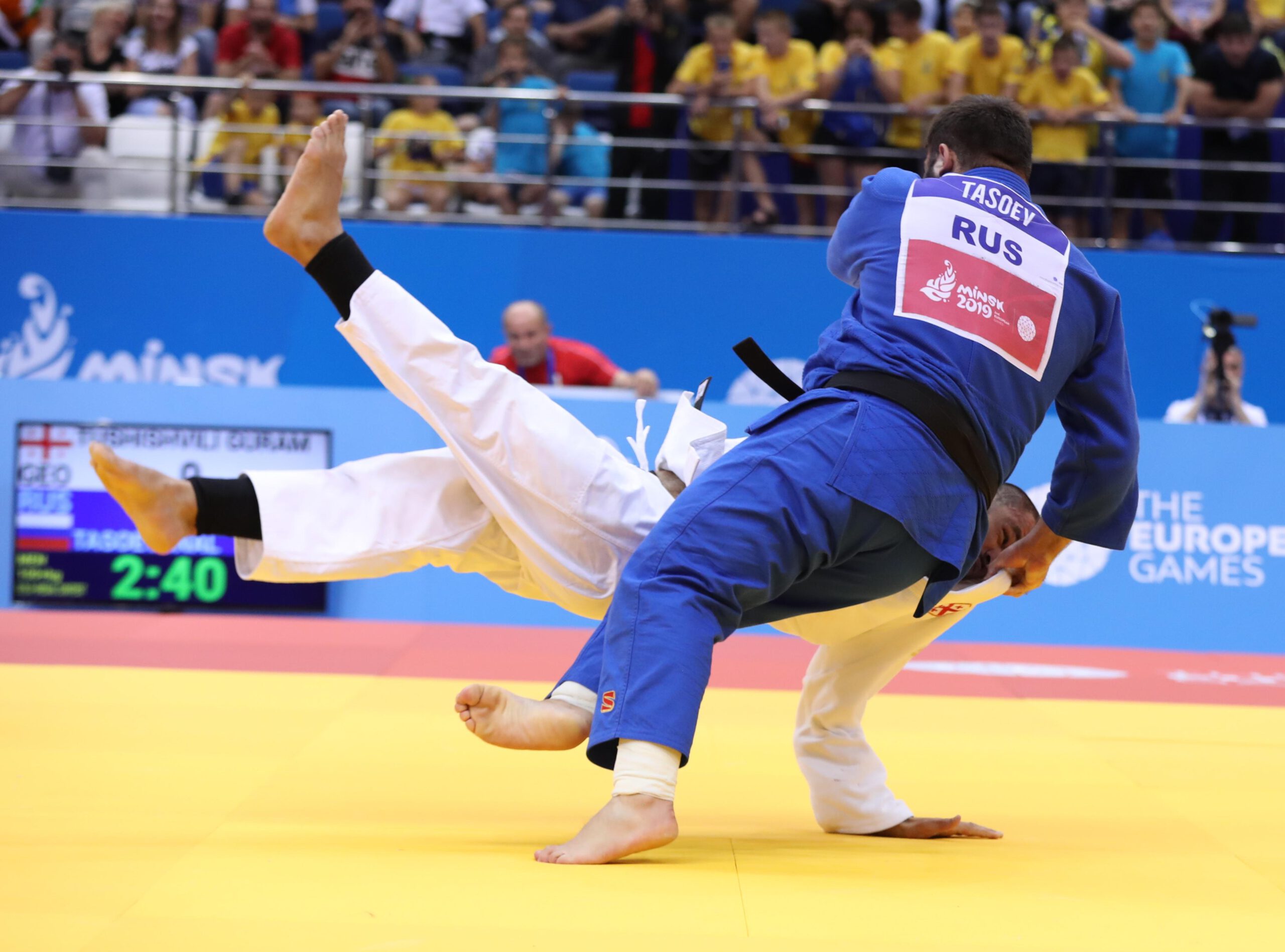 I want to say, about Inal TASOEV, he is a young guy but he is so so strong and has great technique. You could see quite clearly it was a very hard final. Of course my highlight was the final, it was very emotional for me. You can see in the media right now we are having political problems between Russia and Georgia but we want to show that politics has no place within our sport, we use judo as a way to get past all of that and it makes us stronger and brings us together.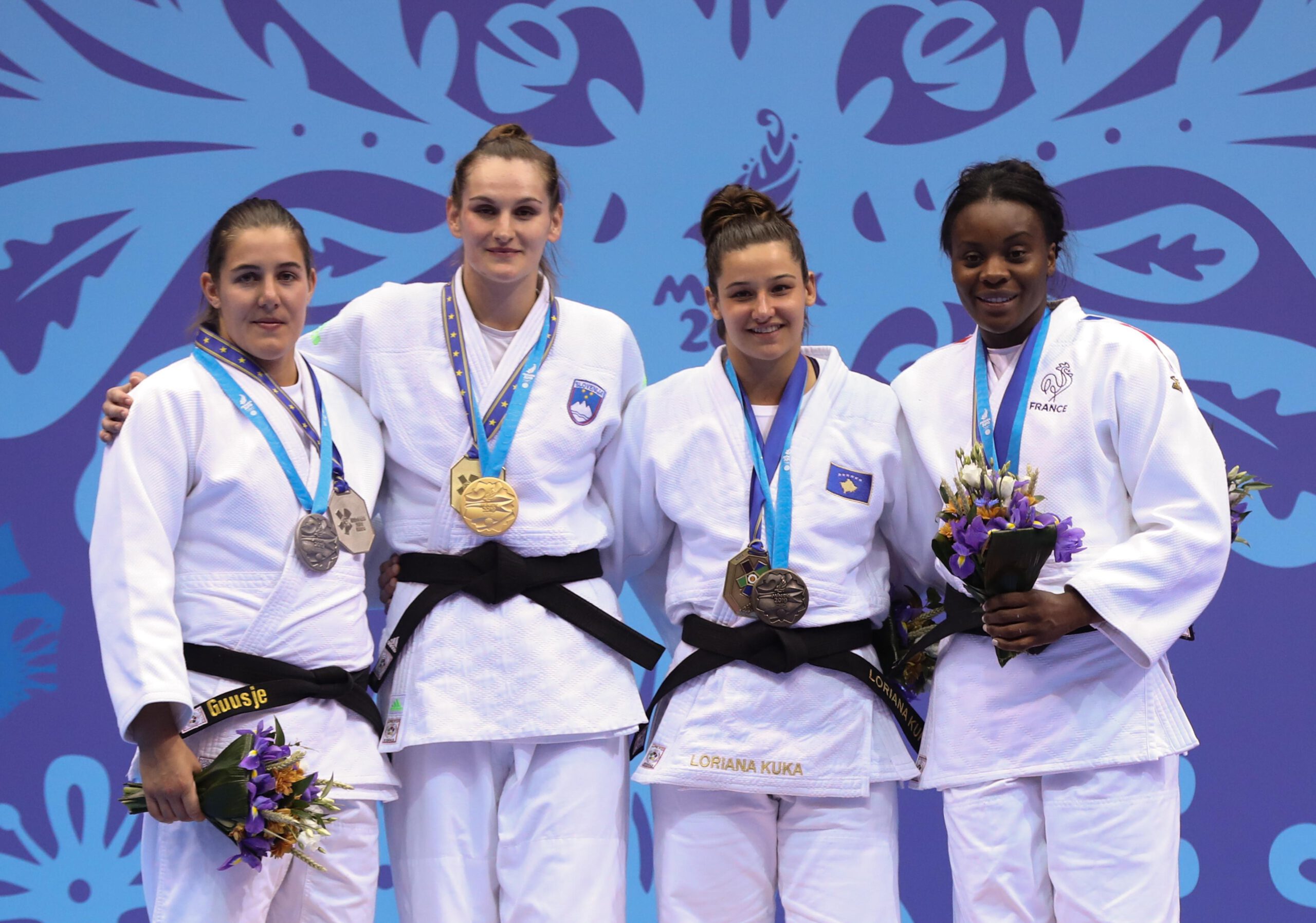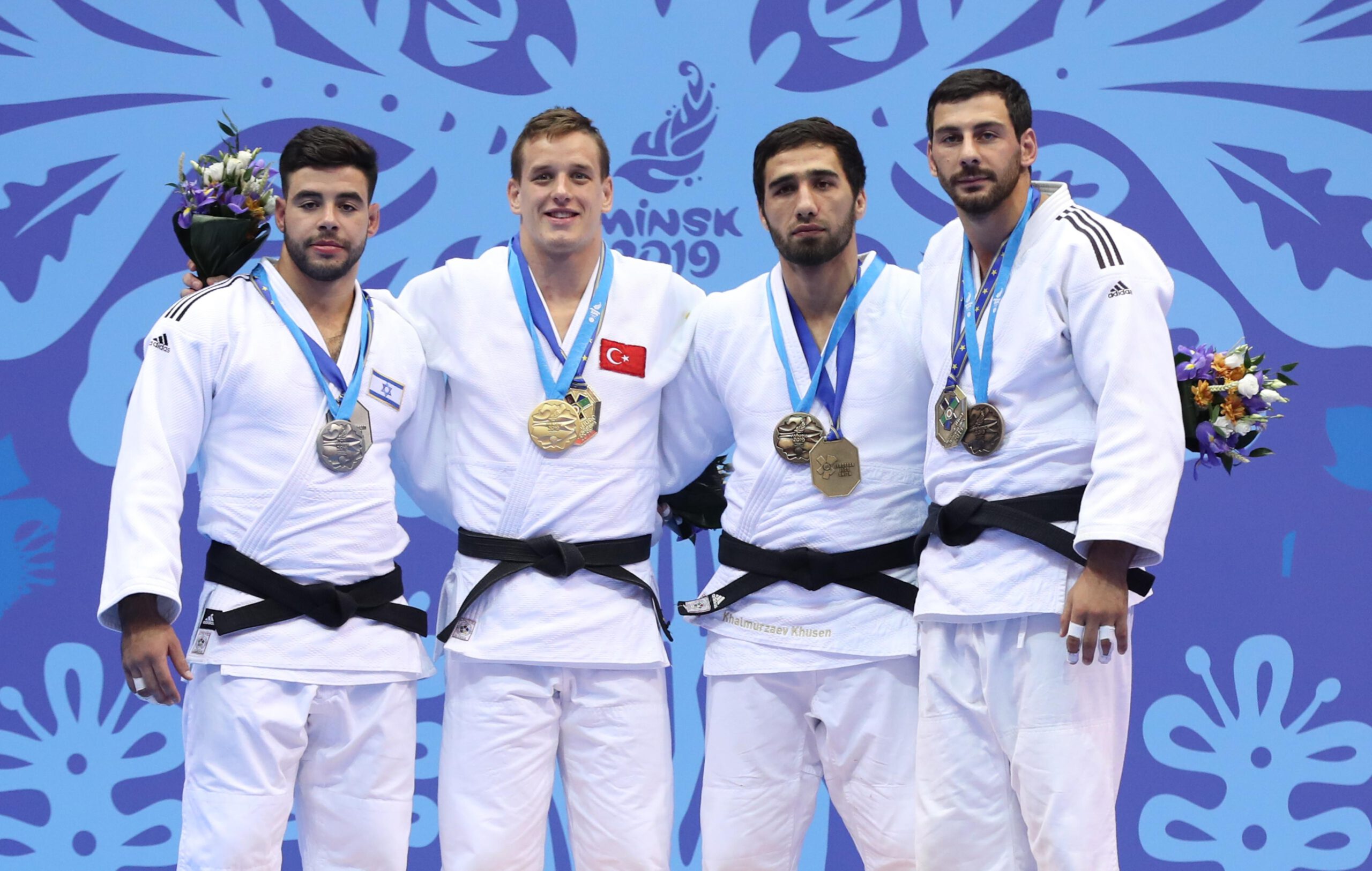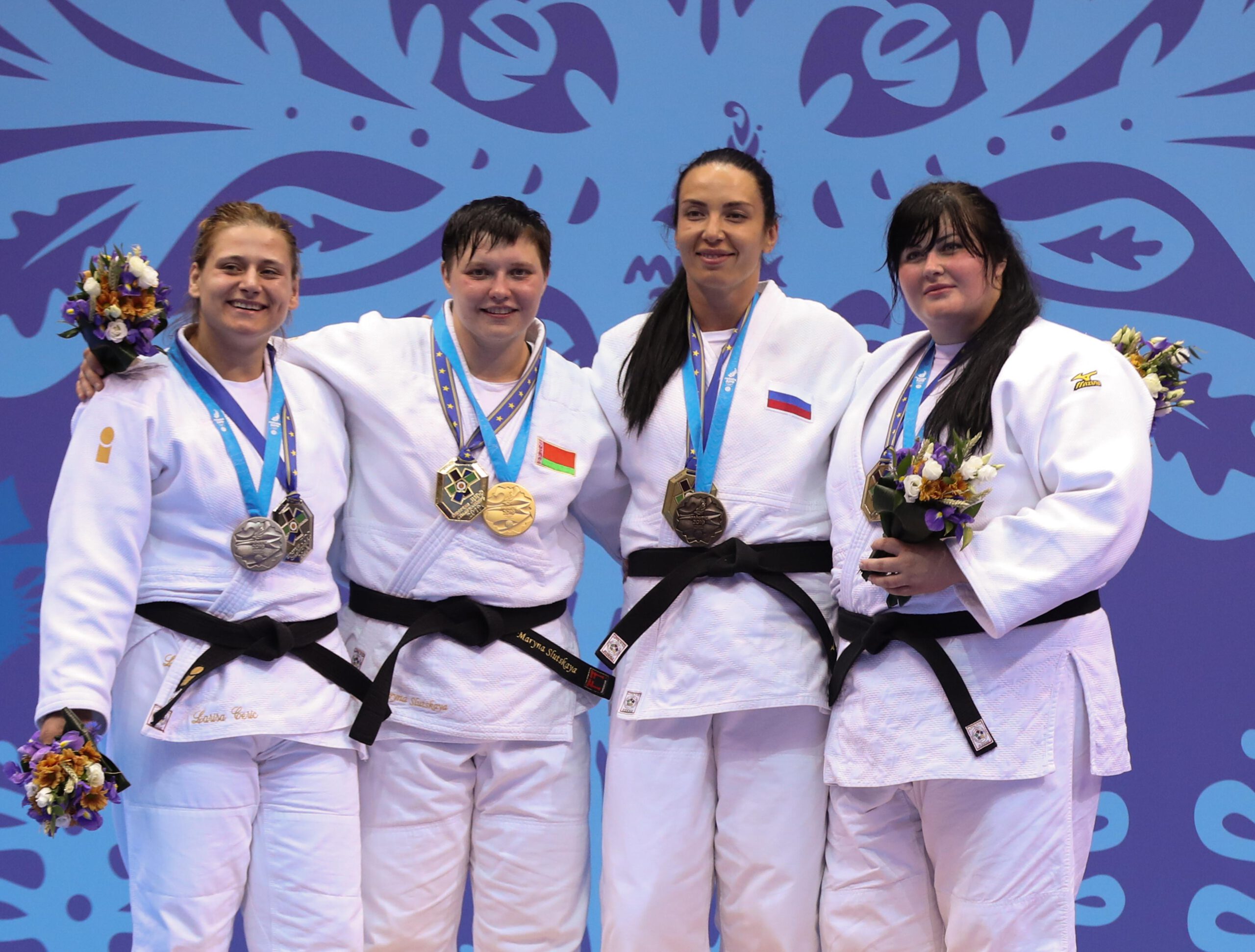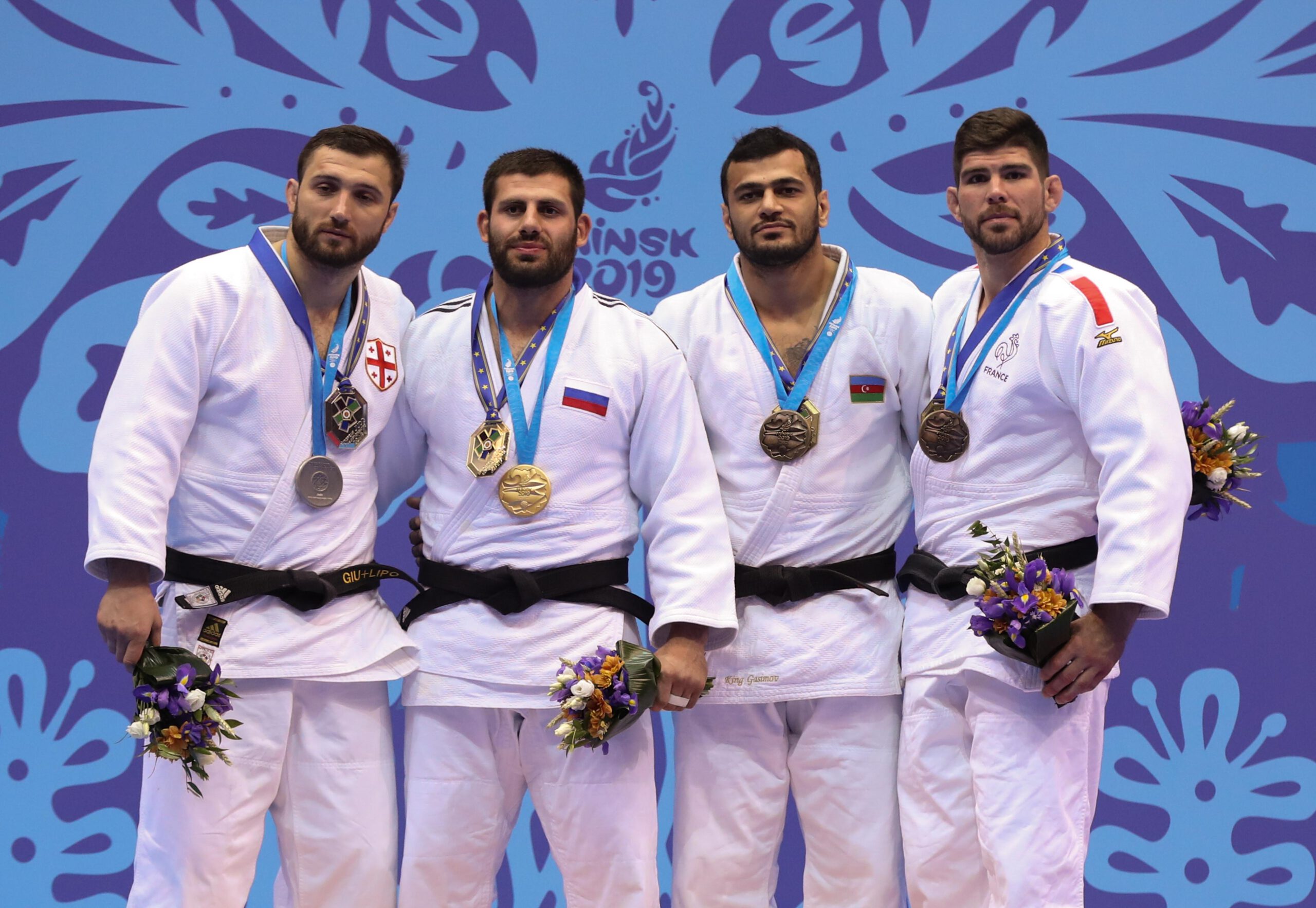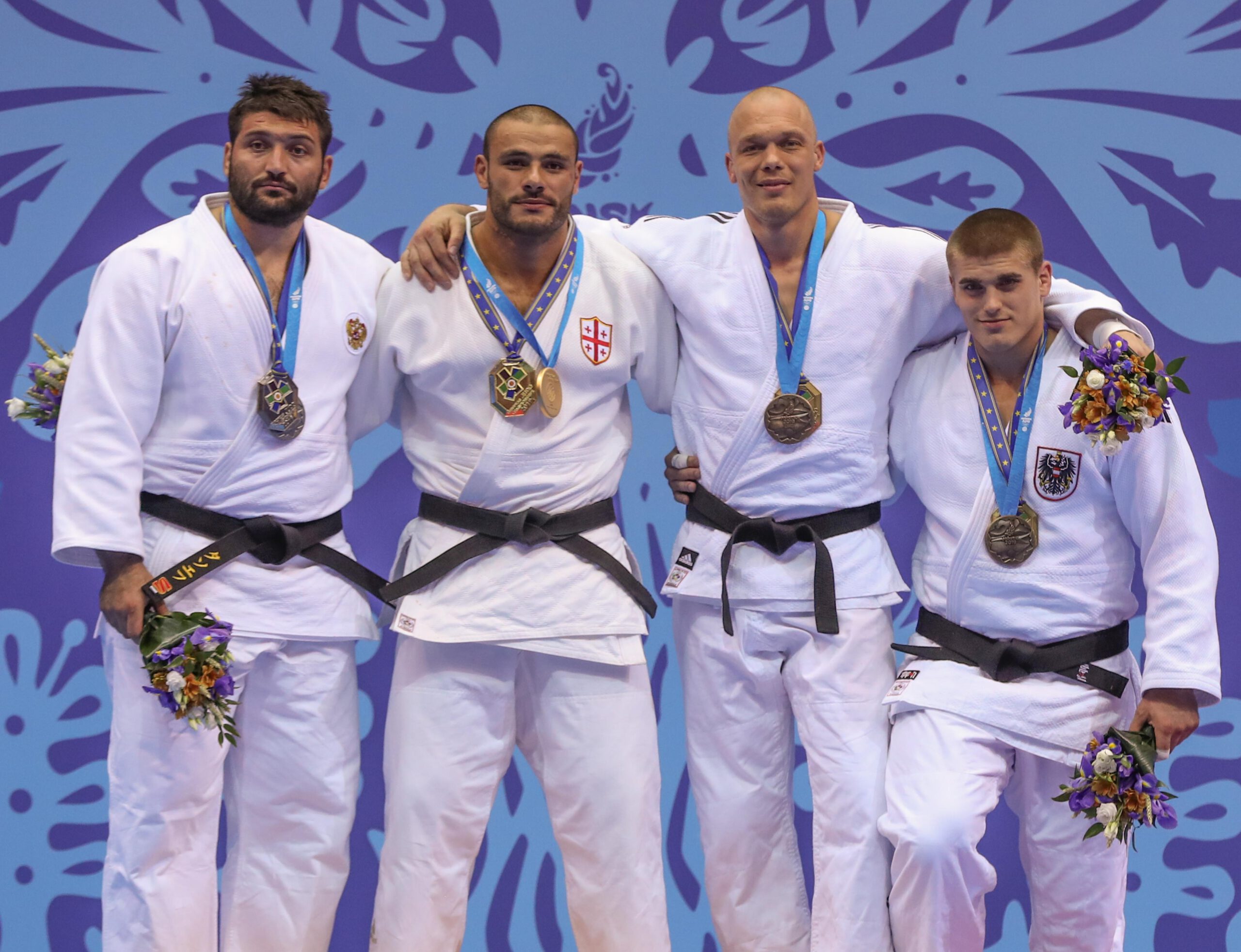 Judoka
Author: Thea Cowen
---