Earlier in the year we spoke with current European Champion, Odette Giuffrida (ITA) when Italy became the first European nation to feel the full effect of the corona virus. During this period of lockdown where they were forbidden to leave their residences, it would have been impossible to predict the results of 2020, let alone a European title.
We are delighted to return and speak again with Odette, especially when so much disappointment hung in the air at the beginning of the year, when, even though she earned a silver medal in the Paris Grand Slam, she also took home with her an injury which put her out of action. Then with the postponement of the Olympic Games, her encouraging spirit was a huge factor in the positive return of the Italian team.
2020 has certainly been a very special year. A year full of ups and downs. I was about to start again following injury, then there was the explosion of the virus and the beginning of quarantine. Then there was the announcement of the postponement of the Olympic Games. It was a blow to the heart but it was time for priorities and even if judo is a big part of my life, there are things that come first. I accepted and agreed with the decision but I never lost sight of my goal, the contrary. The gold medal at the European Championships, the emotion felt, paid me back for everything I experienced. I think somehow it was me who decided to give a positive memory to this year.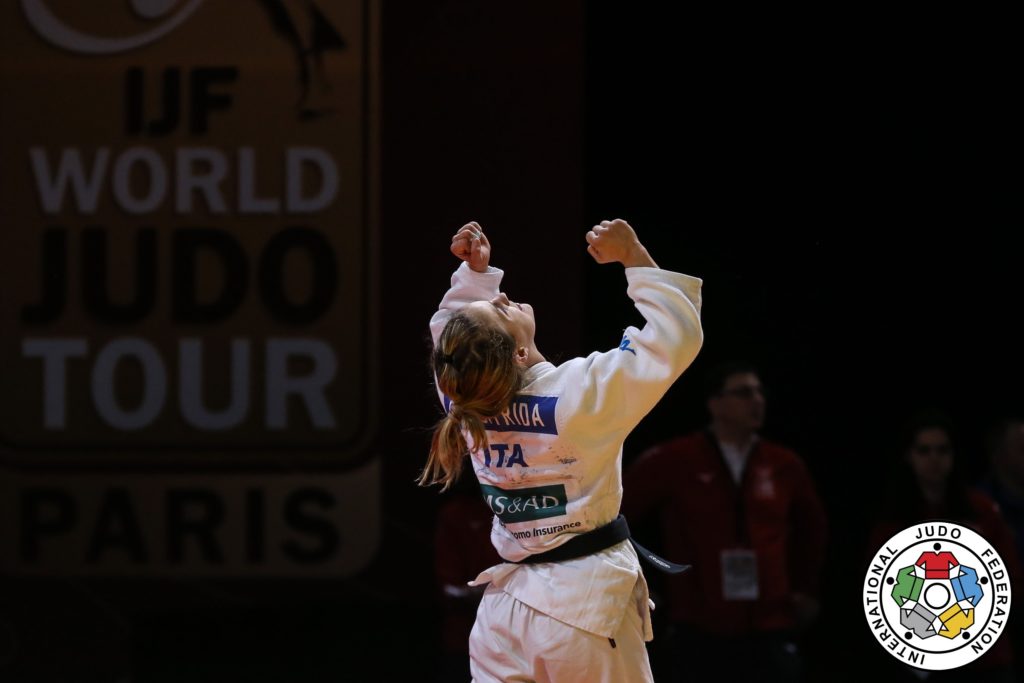 Turning the negatives in to a positive could not have been an easy feat, even with the end of lockdown and the IJF reinstating competition with the Grand Slam in Budapest, it became a disaster for the Italian team. Two positive tests ended the tournament for them before it had even began, but they still had to wait some agonising hours before the decision was made to eject the entire team.
I remember there was frost for a few minutes. We didn't know what to say and even more what was going to happen. Later after half an hour we were told that the negatives would be allowed to fight. At that moment I personally did not know what I was feeling, I was sad for my positive friends, I was happy to be able to fight but also not sure that it would be right to do it having had contact with my friends. After fifteen minutes we received the official news that in reality none of us would have rightly participated. We were incredulous about everything that was going on, given also the two negative tests made just before we left Italy. Only after a few hours we realised that it was all over.
The positive testing athletes remained in Budapest while the rest headed back to Rome, to the Olympic Centre to isolate and prepare for the European Championships. Following an individual 10 day isolation, the 5 women and 8 men were allowed to train in groups, but without access to the outside world they were once again following strict restrictions.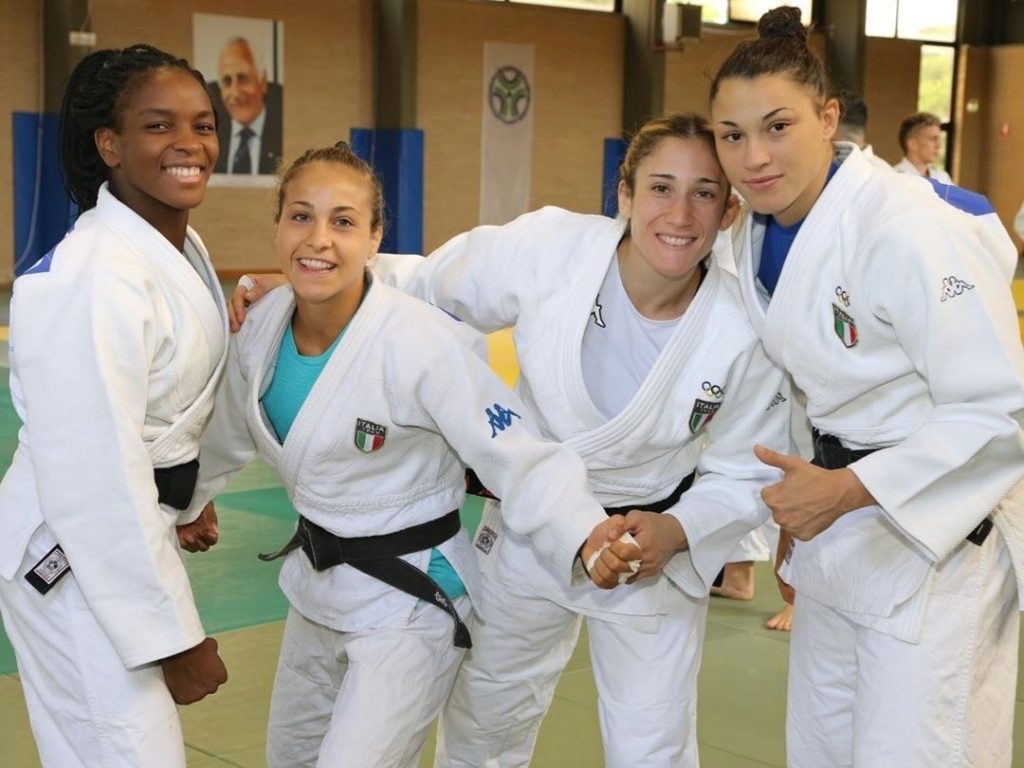 We supported each other in every situation. Personally the first few days were difficult but one day looking in the mirror I snapped. I started imagining the competition and the feeling of victory every day. I wanted to do it at all costs. I imagined every single detail. I wanted to do it for myself, for my team and for my family. We deserved it. When it really happened, the emotion was really great. I think what happened has made me grow a lot and I'm sure it will help me in my preparation for the Olympics as well.
Odette has come a long way from her first experience on the tatami, desperately wanting to try it after seeing how much her brother enjoyed the sport and her rhythmic gymnastics classes had closed. She tells us of her hyperactivity as a child, the inability to sit still and her attempts in other sports including swimming, – which was a short lived dream due to ear drum damage – and even classical dancing, turns out she was always nimble on her feet! But judo was an instant love. Continuing despite all of the trials and tribulations weeds out the high performance athletes, those who will 'make it'.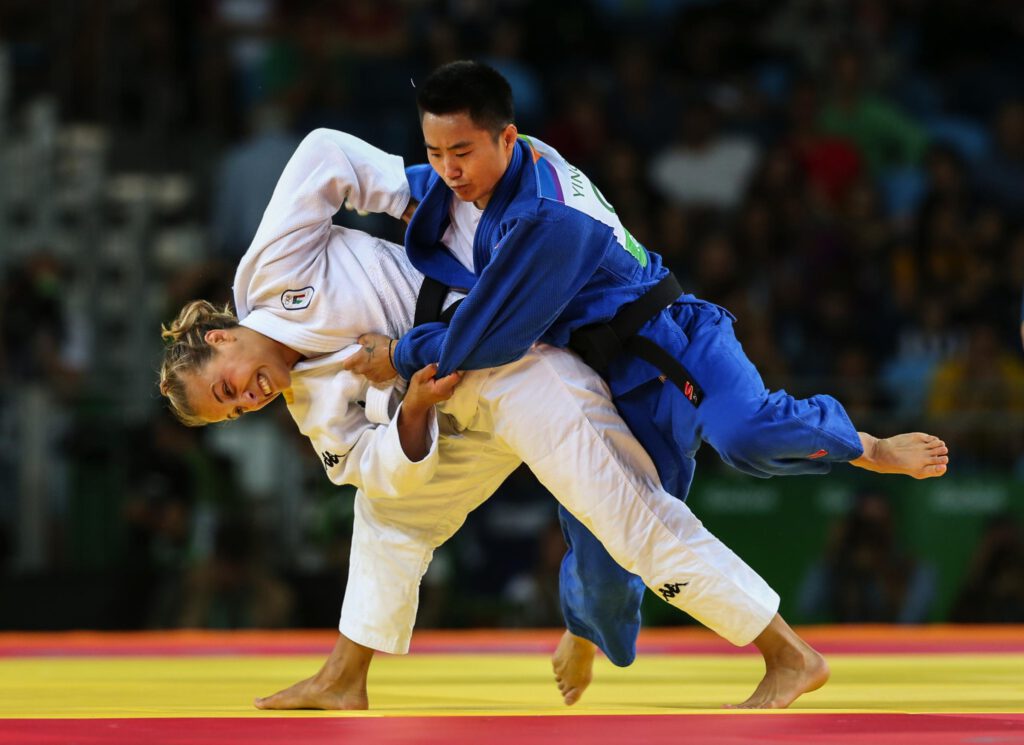 My biggest motivation is my family, even if my parents after all these years still get scared when I do yoko tomoe nage – she laughs. I want to repay them for all the sacrifices they have made for me. I want to give them great emotions and make them have a better life. And then I have a promise to keep with my grandmother. I consider myself a hard worker. Many people told me I always had talent but I don't believe just in the talent. I believe in inner motivations, hard work and mentality.If someone ask me which is my talent or my strength point I would answer that is my way to think, to see the things, to talk with myself and to never stop.
Odette is a very commanding presence on the tatami, confident, aggressive and admittedly enjoys being the centre of attention – but only on the tatami. Aside from this she considers herself quite a shy person and reserved, though her close friends would consider who sociable.
I am happy with the simplest things and I love to laugh. I am a very positive person. I also have many 'defects'. I am very stubborn and also a little bit proud. There are many other things I could say about me and above about my story. My life wasn't always 'flowers and romance' but I always preferred just to show the good and still do.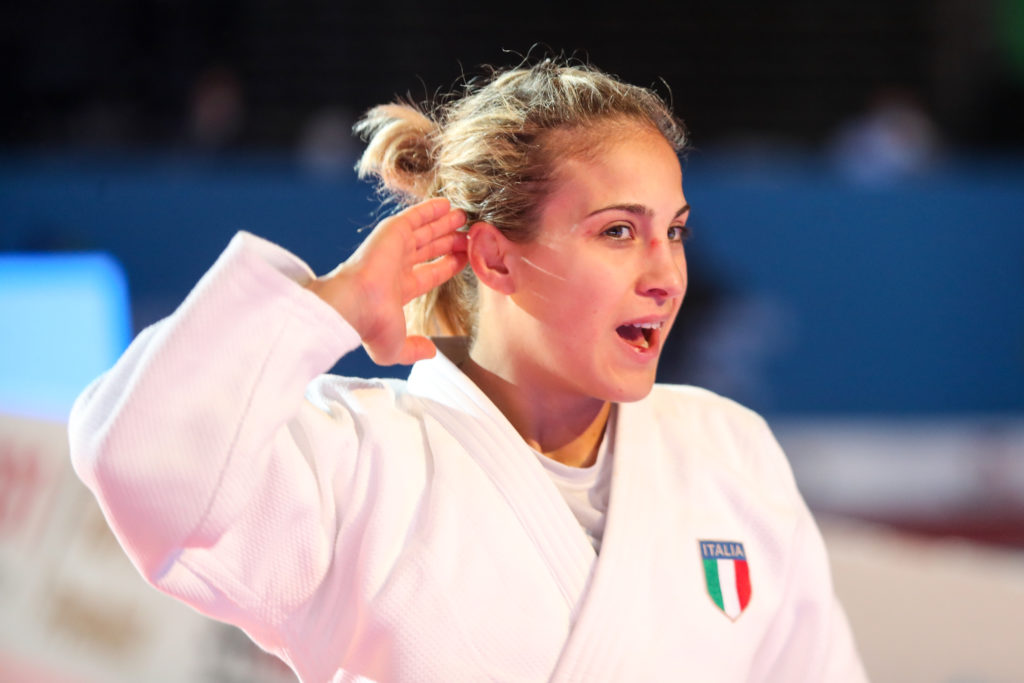 It could be difficult to imagine the feisty and charismatic Italian as shy but competing on the tatami is, after all, a performance and this year, Odette has stolen the show. A huge congratulations is owed to her and her team for efforts that go on behind the scenes to make these successes become a reality, hopefully we will see our athletes back on the big stage in the new year.
Judoka
Author: Thea Cowen
---