The annual Golden League Team event will take place this upcoming weekend in Ankara, Turkey. However, this year, the winner of the event will recieve the Karlov throphy, which was named after and in memory of Mr. Andrei Karlov, Russian Ambassador to Turkey. The President of the European Judo Union, Mr. Sergey Soloveychik has expressed his thoughts ahead of the event;
"It is with big appreciation and gratefulness that the European Judo Union supported the initiative of the Turkish Judo Federation to dedicate the tournament-2017 to the memory of the Russian Ambassador to Turkey slain in Ankara. I am sure that this valiant idea will be commemorated by today's generations as the best solution towards any cruel act against unity and humanity."
The President of the Turkish Judo Federation, Mr. Sezer Huysuz also shared his thoughts prior;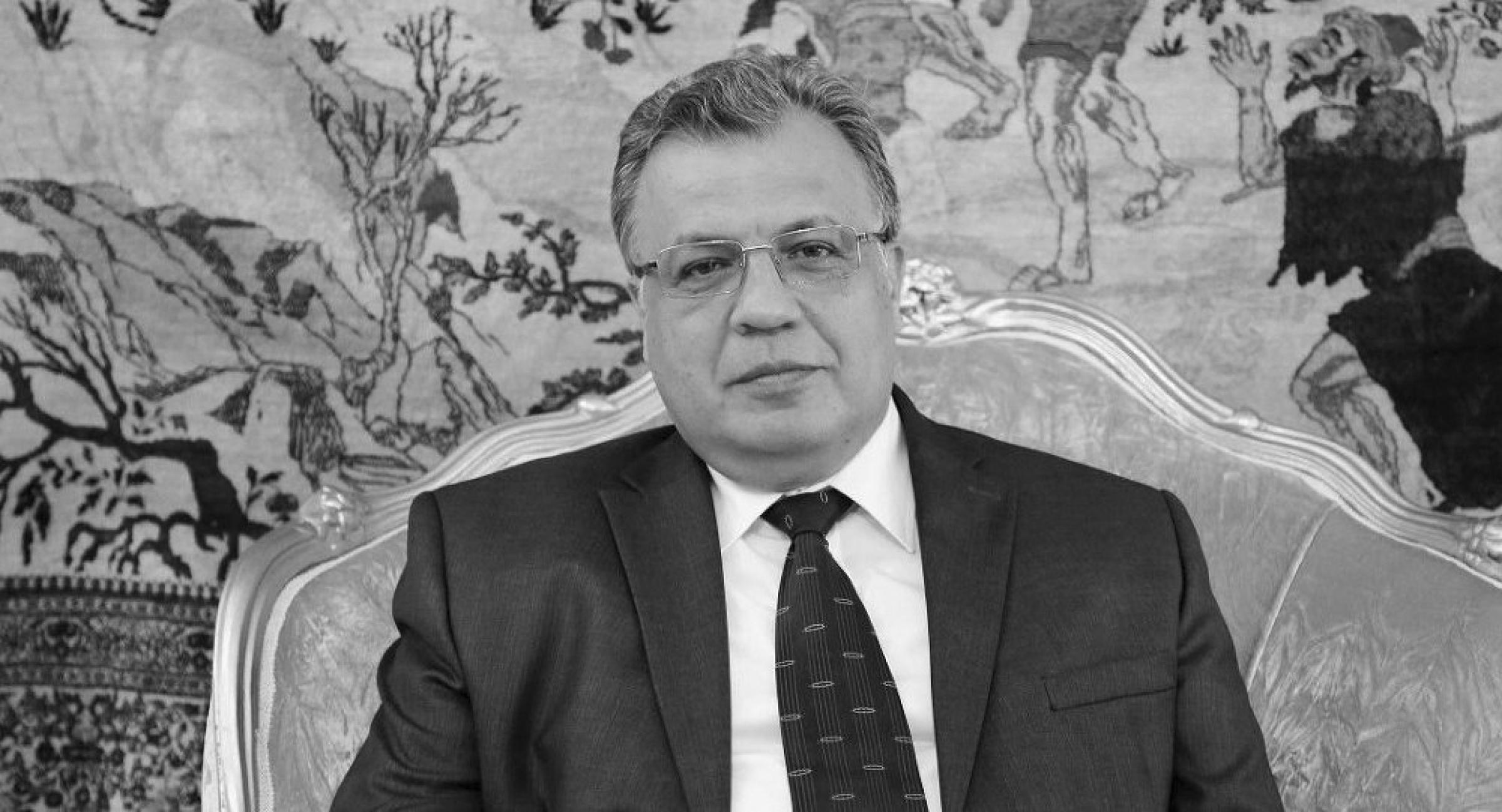 "I hope this great tournament will be meaningful due to dedication in memory of Ambassador to Turkey Mr. Andrei Karlov who was assassinated tragically on 19 December 2016.
I also give my special thanks to President of European Judo Union Mr. Sergey Soloveychik and his boards for their kind efforts and support.
I am sure that this magnificent competition with precious clubs will be held at the highest organizational level and the fights of the world's strongest athletes will give the pleasure to their fans."
According to the usual set up, eight women and eight men team will be competing this Saturday for the precious throphy. The following teams qualified for the 2017 Golden League Team Event:
---
Women Teams – Last year's Golden League medallist
1. AJ LIMOGES (replecament of JSV SPEYER)
2. VIENNA SAMURAI
3. GALATASARAY ISTANBUL
3. RSC CHAMPIGNY
Women Teams – Qualified from European Club Championships 2016
1. VCJ VALENCIA
2. SLAVIJA NOVI SAD
3. YAWARA-NEVA
3. JC PONTAULT COMBAULT
Men Teams – Last year's Golden League medallist
1. ISTANBUL SPOR KULUBU (instead of SAGAREDJO FF SUPERSTARS)
2. YAWARA NEVA
3. FIGHTER TBILISI
4. SPORTING CLUBE DE PORTUGAL
Men Teams – Qualified from European Club Championships 2016
5. NEW STREAM
6. RED STAR BELGRADE
7. JC AKADEMIK
8. SGS JUDO
WOMEN TEAMS
Last year's winner, JSV SPEYER (GER) had to cancel their attendance which leaves GALATASARAY (TUR) as one of the strongest contender amongst the women teams this year. To top it up, finally, they will be able to shine front of the home supporters. In addition to the solid Turkish team, Kosovo's and Slovenia's finest also joins the show. 2016 Olympic Champion, Majlinda Kelmendi will arrive with her team mates, Distria Krasniqi, Loriana Kuka and Nora Gjakova. Moreover, Slovenia's strong duet, 2016 Olympic Champion, Tina Trstenjak and 2016 Olympic Bronze medallist, Anamari Velensek is also part of the most likely unstoppable team. Who is on the other side? By the line up of the athletes, the team which could be the closest to defeat the home favourites will be RSC CHAMPIGNY (FRA). The team includes, 2016 Olympic Silver medallist and 2017 World Champion, Clarisse Agbegnenou, Grand Prix winner, Lola Benarroche and World medallist, Amandine Buchard. What we need to bare in mind is that Galatasaray will be limited on putting foreigners onto one match at the time which gives a great deal of a chance for France, who arrives with a clear team, to take glory. Last year the match up between the two teams resulted a narrow French victory.
MEN TEAMS
The winner of the 2016 Golden League men team event, SAGAREDJO FF SUPERSTARS (GEO), also called off their attendance for the weekend, which allowed ISTANBUL SPOR KULUBU (TUR) to take a wildcard spot. It was YAWARA NEVA (RUS) who lost aganinst the Georgian team last year. Could this be a relief and a route to gold for Russia? There are two teams who could possible strongarm the latter mentioned. Those two teams are FIGHTER TBILISI and SPORTING CLUBE DE PORTUGAL. Both teams have a strong line up and due to the outcome of the draw last year, none of them were able to challenge the Russian team. Without a doubt, this Saturday will bring extrame challenges to all teams and much excitement to all of our audiance.
WATCH LIVE
To follow the event, firstly, make yourself available for this Saturday, the 25th of November and tune on to eju.net to watch all actions live. If you dont have time to glue to the screen you can always keep an eye on ippon.org for the up to date results. Hajime!
Judoka
---