The second day of the 2016 Veteran Europeans turned most of the audience into joyful tears. After day two, France took the driving seat on the overall medal table with the total number of 8 gold medals. Russia closely follows with 7 victories so far. Hungary stepped up today and won 2 gold medals in addition to the one from the first day, which now, put them directly onto third position, and they are now in a tight battle with Italy.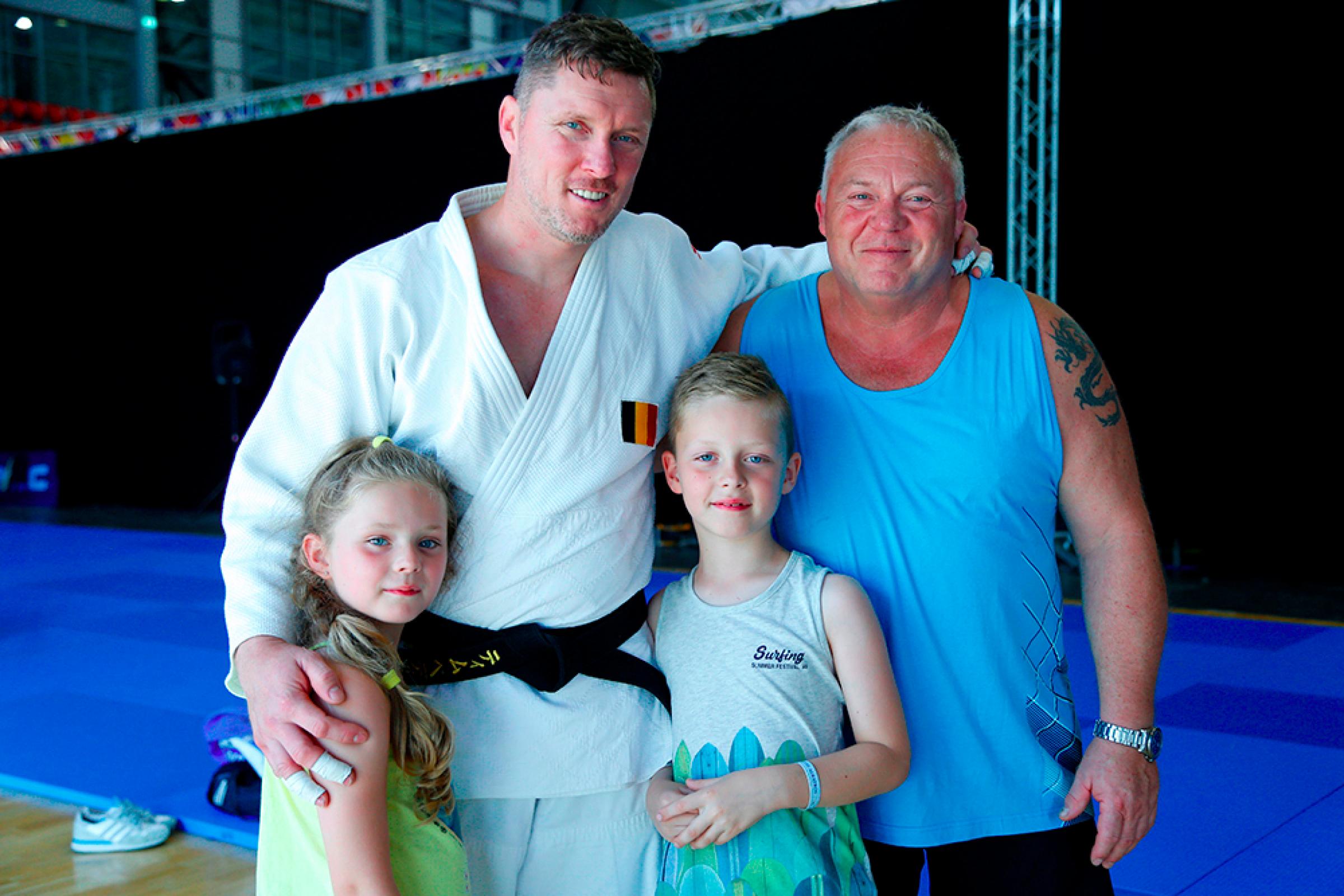 During the final block, we witnessed an eight years old boy burst in tears when his father won the final of the M3 -100kg category. The joy doubled up as his grand dad was celebrating from the coaching chair. So who is this incredibly fortunate person to have such a strong family support on site? His name is Timothy PEDUS (BEL). The 40 years old Belgium judoka has been involved in judo since he was a child and during the 33 years of his active judo life he had the biggest support an athlete can ask for. "My father always been my coach", said Pedus, who than revealed that today was his last tournament and he is officially finished competing. "We started together with my father…and to end it together, it is a really amazing feeling."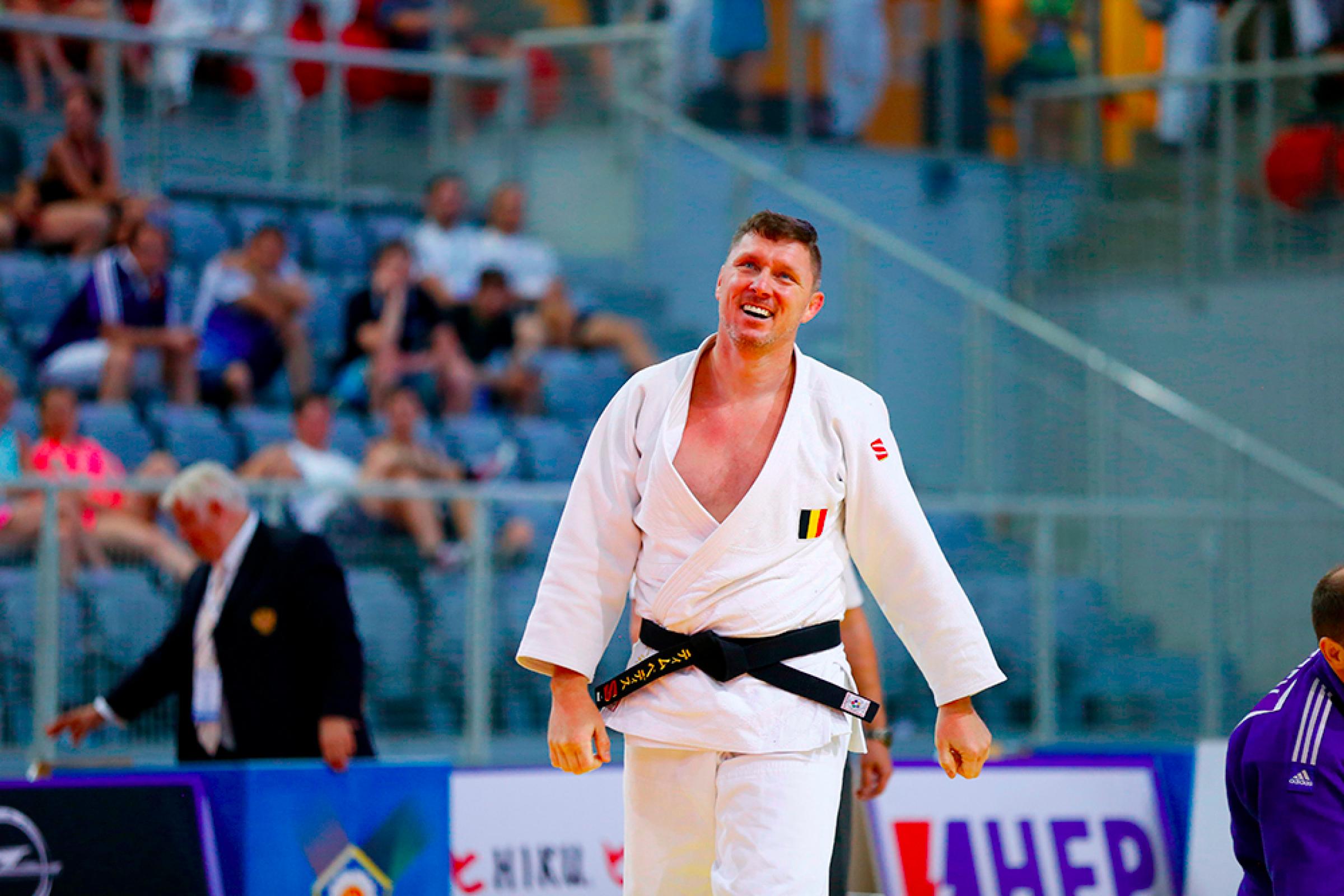 Pedus continued: "I wanted to finish my judo career, yet my friends, with whom I practice, told me I should come to this tournament for the last time. I spoke to my partner and we discussed what are we going to do, whether I will come here or not. At the end, we decided this will be really my last one. I have been part of the senior national squad for over 12 years and so to end my career here it is really fantastic."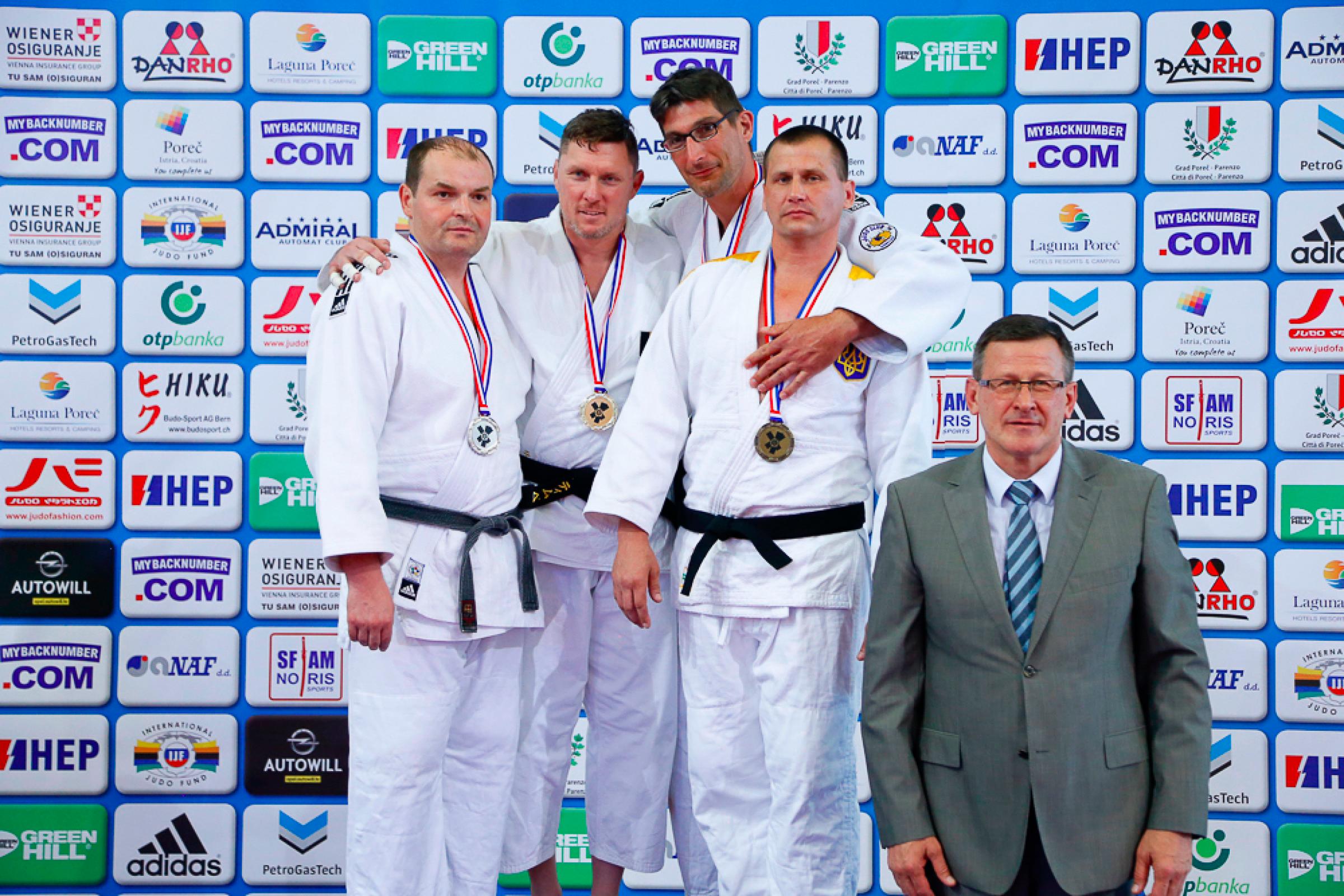 Pedus has been multiply national champion and his international journey started when he won silver at the Junior Europeans [1996 Monte Carlo]. He finished 7th at the World Masters [2001 Munich] and he also won multiply medals at international tournament. "To be honest, I won several international medals in the past but I can certainly admit that winning this Veteran European title is one of the most beautiful moments of my career."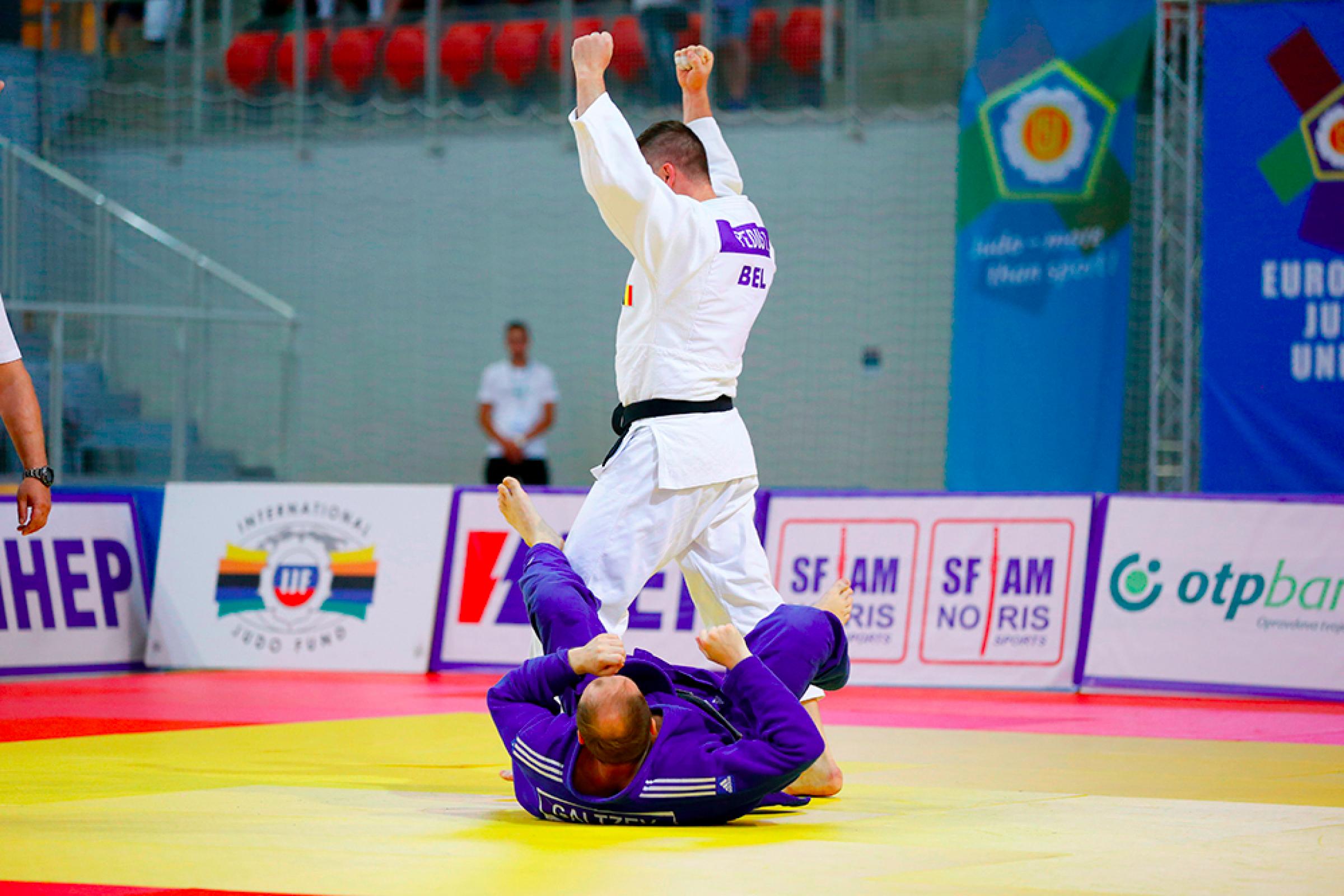 Pedus stunned all of his four opponents for Ippon and there was no difference during his final contest against Alexander GALTSEV (RUS). When asked regarding his overall performance, Pedus responded: "All my opponents were physically strong but I think I had a slightly better sets of technical skills and I believe this made the difference today. I also felt that my experience at the international cycle helped me a lot today."
The third and final day of the individual part of the tournament will begin tomorrow at 9.30 CET.
---