On the first day of the cadet world championships 2022, Georgia picked up two bronze medals in the -55kg category and once they had set the ball rolling, the success flooded the team on day two.
In both the -60kg and -66kg they stepped up to take gold medals for their team. Davit KARELI was first. 
Of course the world championships is a prestigious tournament so I have been preparing for a long time for this event, I was trying to do my best, and I know that for this I would receive credit. I am very happy and satisfied with this result and title I will try in the future to continue in this way and style for results in my next competitions. 
Despite a bronze medal in the European Youth Olympic Festival this year, Kareli came in to these world championships ranked 42 and though the expectations and pressure wasn't necessarily there, he wanted to use this opportunity and take his first gold medal. It wasn't easy for him by any means and was in a tough semi final with the number one seed, Nizami IMRANOV (AZE). Unfortunately, the Azerbaijani was disqualified for head diving and so Kareli took the place in the final.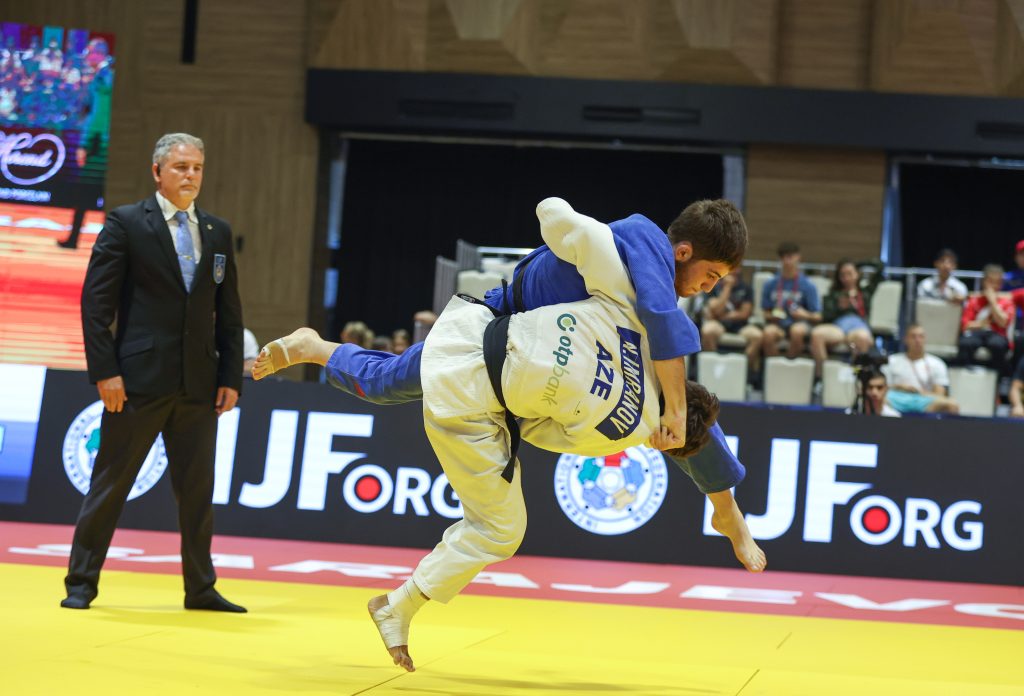 I was unseeded but my motivation was very high, maybe because of this also. I was sure I would get a medal in these championships and of course I am extremely happy because finally it was gold.

The semi final was the special contest, was very tense, it was a special feeling for me and I think that you get this chance once in a lifetime at this level and in this situation I took this chance and took the maximum, the result was gold.
It was a matter of waiting for the perfect moment for both Kareli and Kelvin RAY (FRA), they were happy to be in each others close quarters, but the left versus right was creating the stalemate. However once Kareli found the space to lift Ray in to the air, it was all over, Ray was unable to escape, and to ensure it, the Georgian hooked in the leg for the ippon-scoring ko uchi.
For the final contest my coaches helped me to prepare well, especially for the final and gave me the motivation so I was well prepared and I want to say thank you to my coaches and team mates who helped me.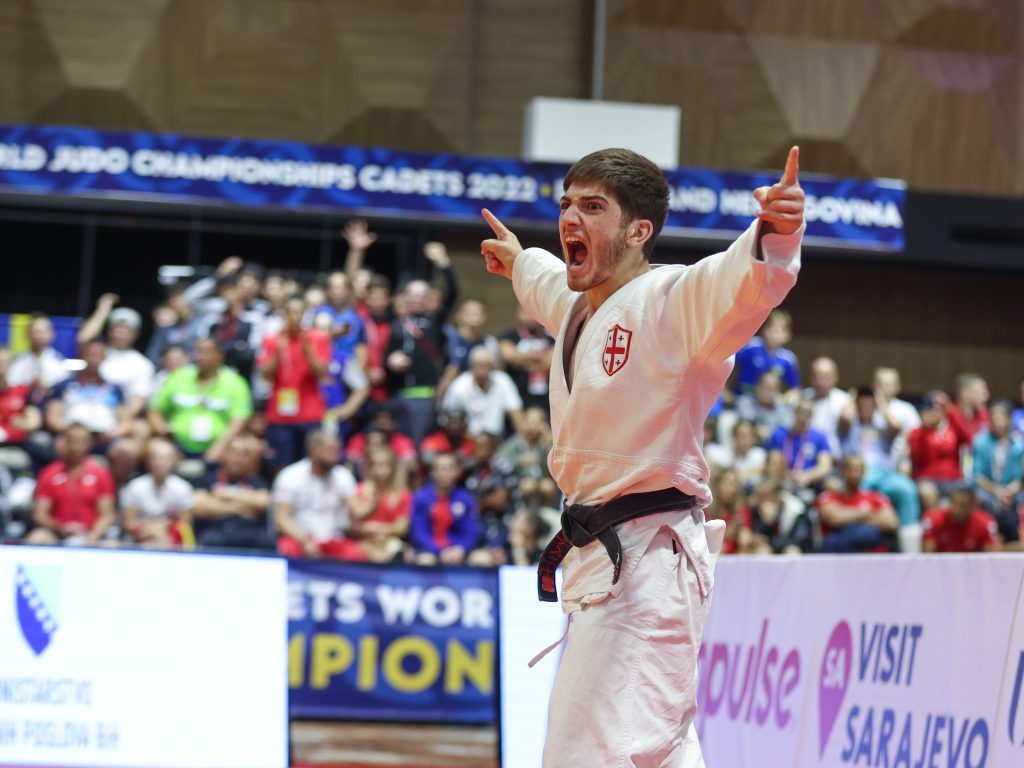 It was a different feeling coming to the cadet world championships for Saba SAMADASHVILI in the -66kg category. Already he has the cadet European title in his pocket and because of this, had a target on his back.
Of course it was a very important tournament for me because it is a different feeling in the worlds, it is completely different from the Europe. Simply put Europe is Europe and the world is the world so it could never feel the same. I am very happy and congratulate my team mates, family and friends, also my supporters in Georgia. 
Samadashvili carried himself like a champion throughout the preliminary rounds and fought his semi final in under a minute, demonstrating a great maturity and natural dominance in his category.
When you are European champion, everybody looks at you differently and wants to beat you. They expect something special and expect a great result. That is why you have to try to fight till the end and put in your maximum in all of your contests. Everyone is fighting you with a special strength, to beat the European champion, this was absolutely motivation for me. I was confident and proud because I already had this title. It wasn't a pressure for me though.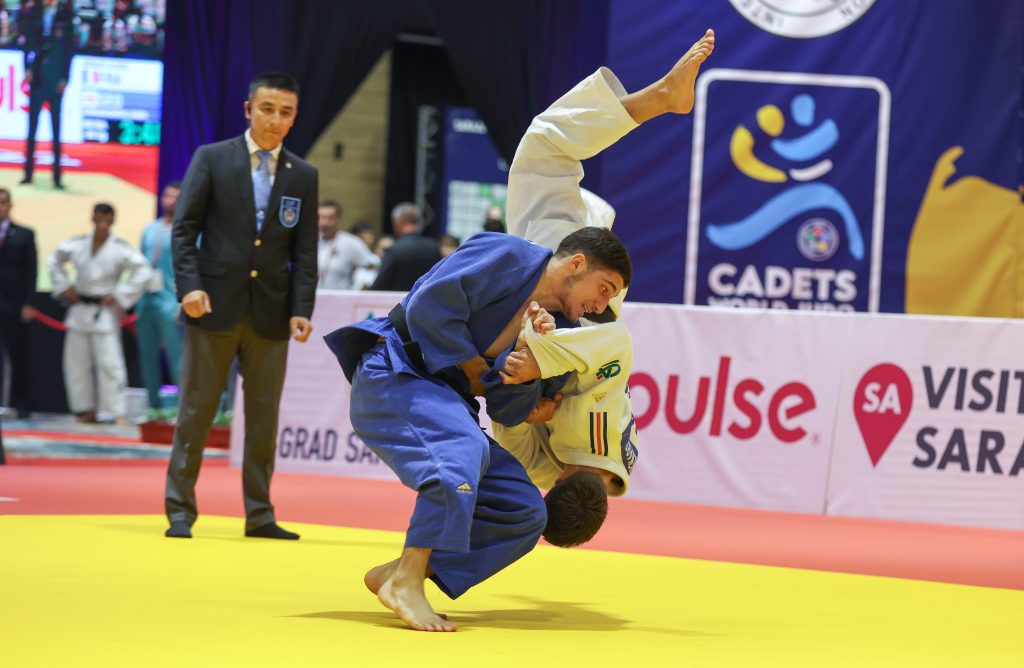 There may not have been pressure, but after seeing his team mate take the gold, he was even more ready. He knew that he wanted that same feeing and to take another gold medal for his team. Already on a high after feeling the success of Kareli, he stepped to the tatami determined to continue the golden trend, however there was immediate danger for him and he felt it. Shohjakhon OTABOEV (UZB) forced the Georgian to avoid the grips and in doing so, picked up two shidos in the first minute. Samadashvili quickly changed his approach as well as the tempo and within a matter of seconds, also came through with some world title-winning ashi waza, okuri ashi harai. 
The shidos came very fast but in that moment I was avoiding the grip and for me this was better than letting my opponent take his grip and throw. But then I realised that I was in trouble, it was a catastrophe and I thought 'what am I doing?!' I then began to do my judo, and I managed to throw him very quickly.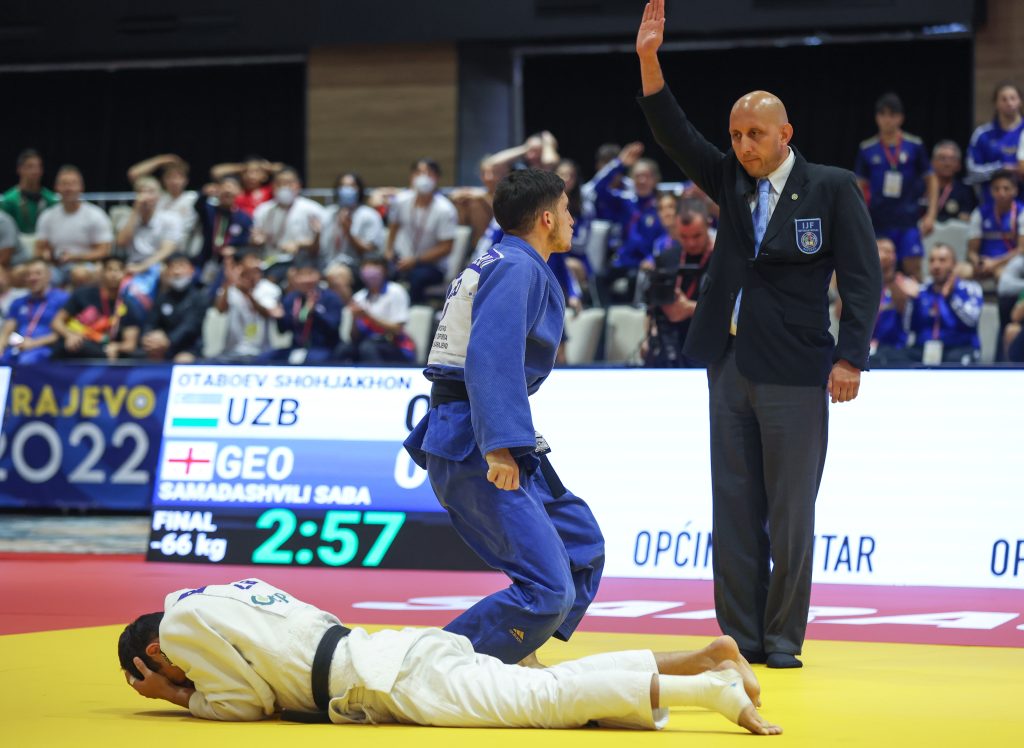 Now he can call himself both the cadet European and world champion. Two medals with two different feelings.
Judoka
Author: Thea Cowen
---