Moldovan, Dorin GOTONOAGA is the clear EJU Player on the second day at the U23 European Judo Championships here in Podgorica, Montenegro. The number 4 seed, made light work of his first two opponents to move through to the semi final fight.
INTERVIEW
He was tested by the Portuguese fighter, Joao MARTINHO who pushed him to a 7 minute contest, where GOTONOAGA managed to pull out a spectacular Ippon throw.
His final was his greatest test, where he quickly held senior European bronze medalist, DRUZETA, Dominik (CRO) to take the European title.
---
Podium
Podium -63 kg 1. VAN DEN BERG, Geke (NED) 2. BADUROVA, Kamila (RUS) 3. DZHIGAROS, Diana (RUS) 3. SHARIR, Gili (ISR) – Carlos Ferreira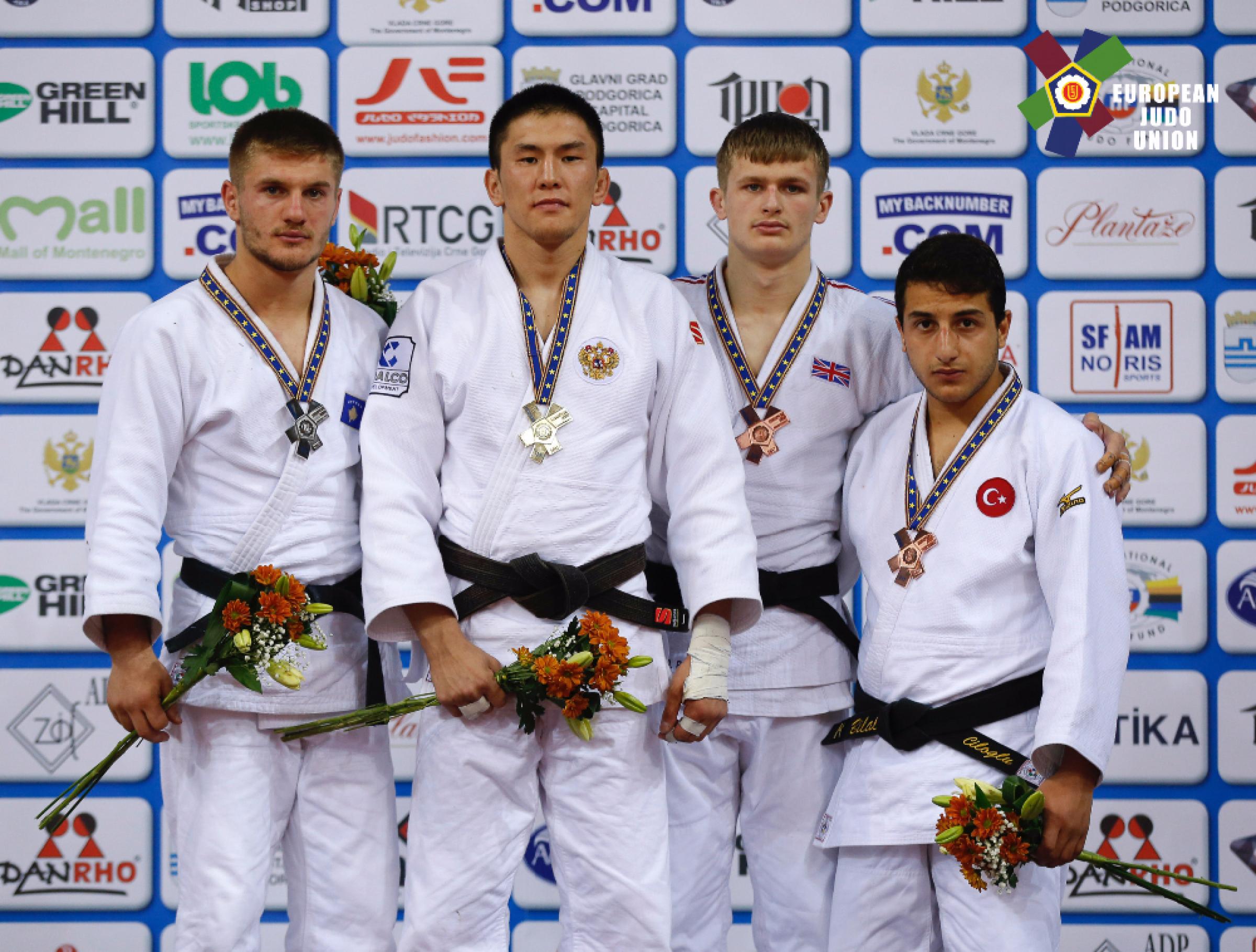 Podium -73 kg 1. ONDAR, Saian (RUS) 2. GJAKOVA, Akil (KOS) 3. POWELL, Daniel (GBR) 3. CILOGLU, Bilal (TUR) – Carlos Ferreira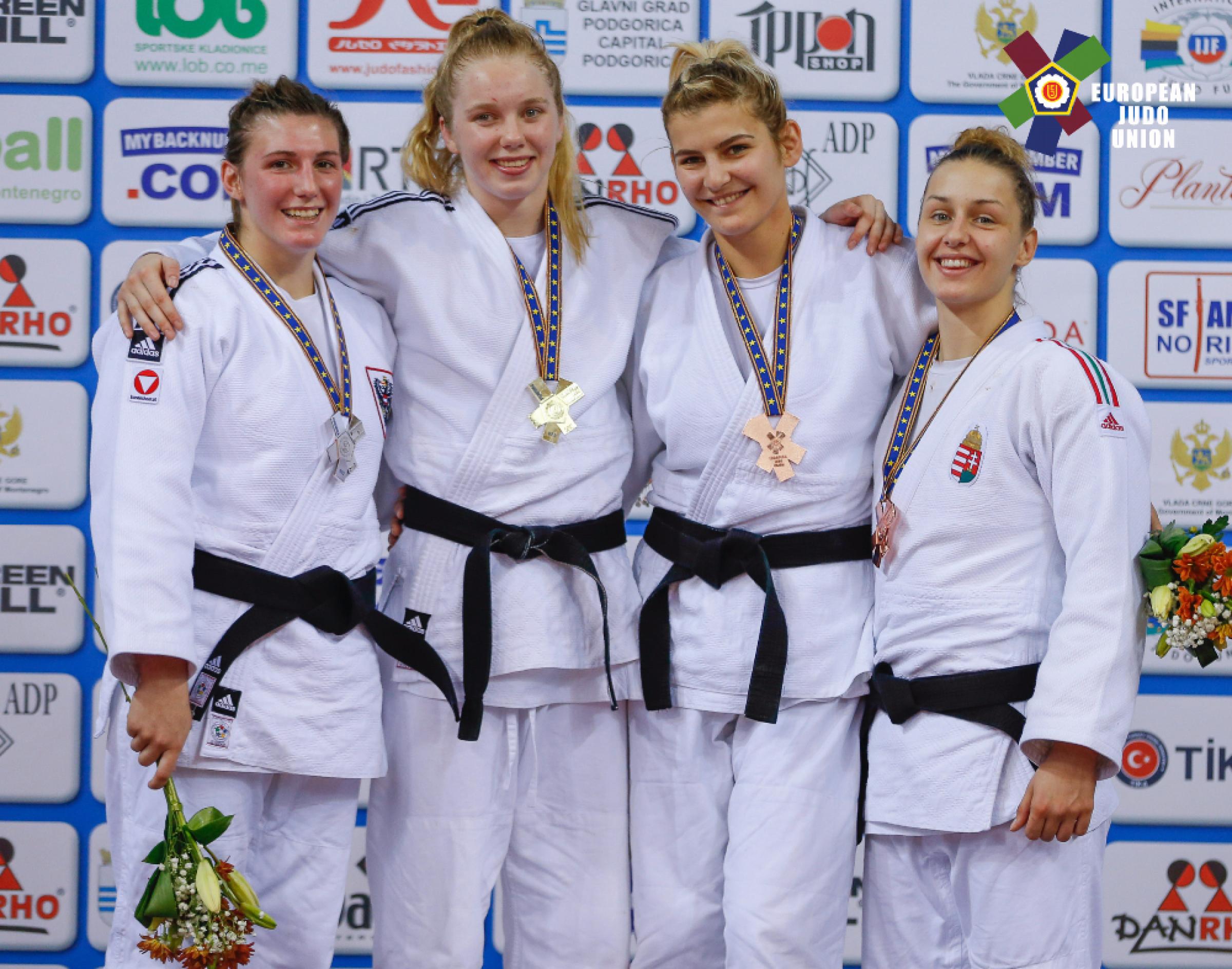 Podium -70 kg 1. JAGER, Hilde (NED) 2. POLLERES, Michaela (AUT) 3. GERCSAK, Szabina (HUN) 3. SAMARDZIC, Aleksandra (BIH) – Carlos Ferreira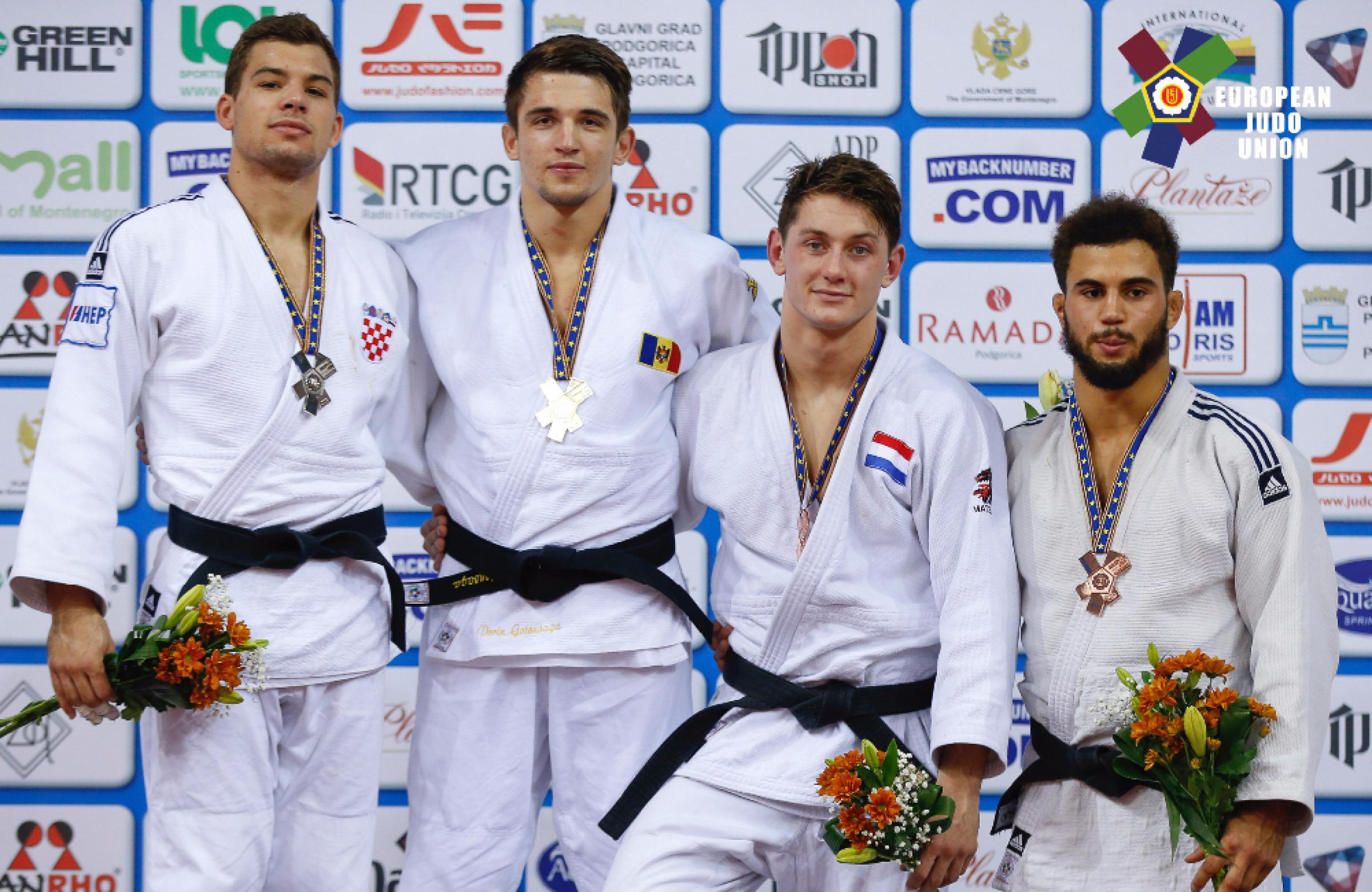 Podium -81 kg 1. GOTONOAGA, Dorin (MDA) 2. DRUZETA, Dominik (CRO) 3. HEIJMAN, Jim (NED) 3. MARTINHO, Joao (POR) – Carlos Ferreira
---
Highlights Day 2
---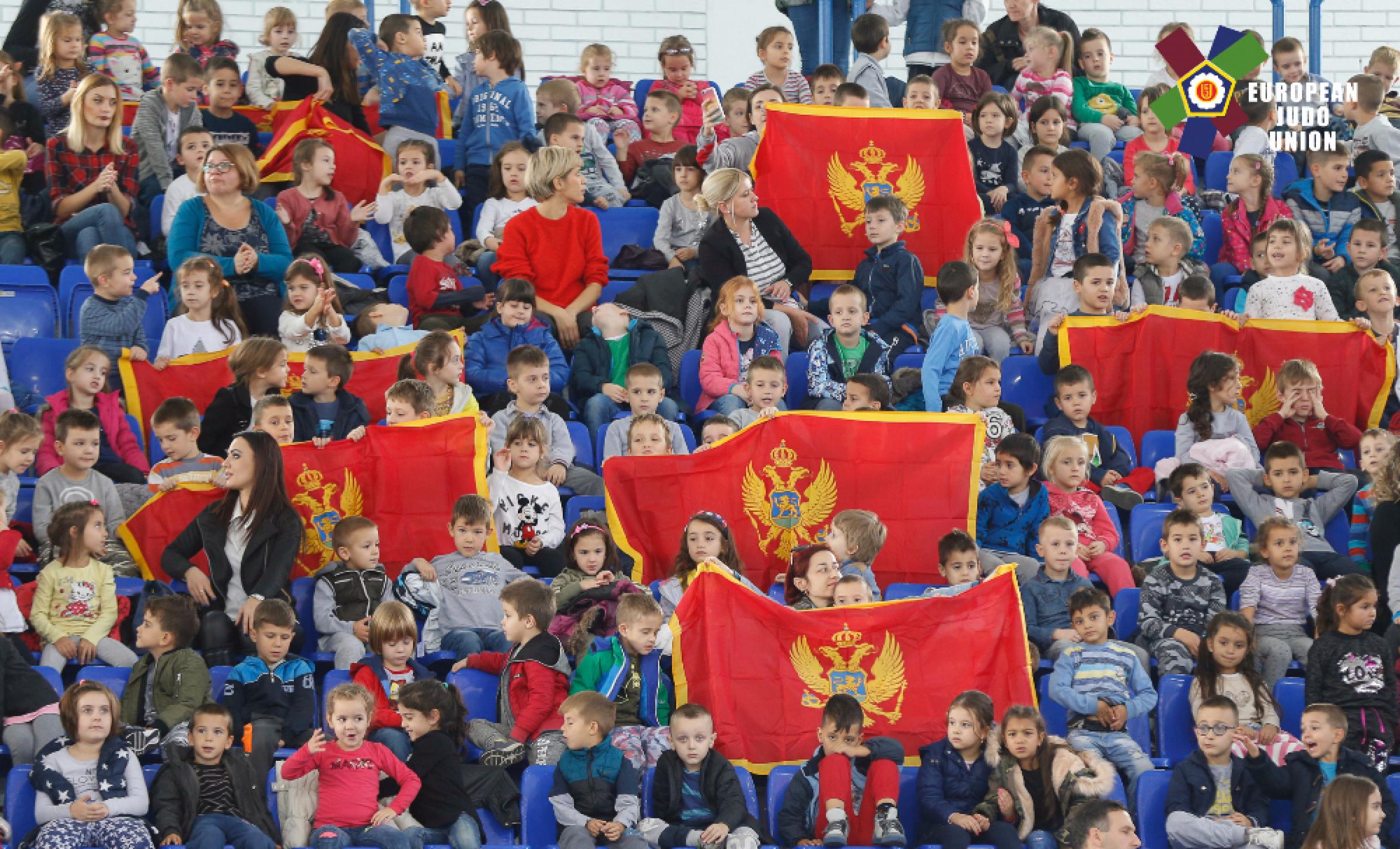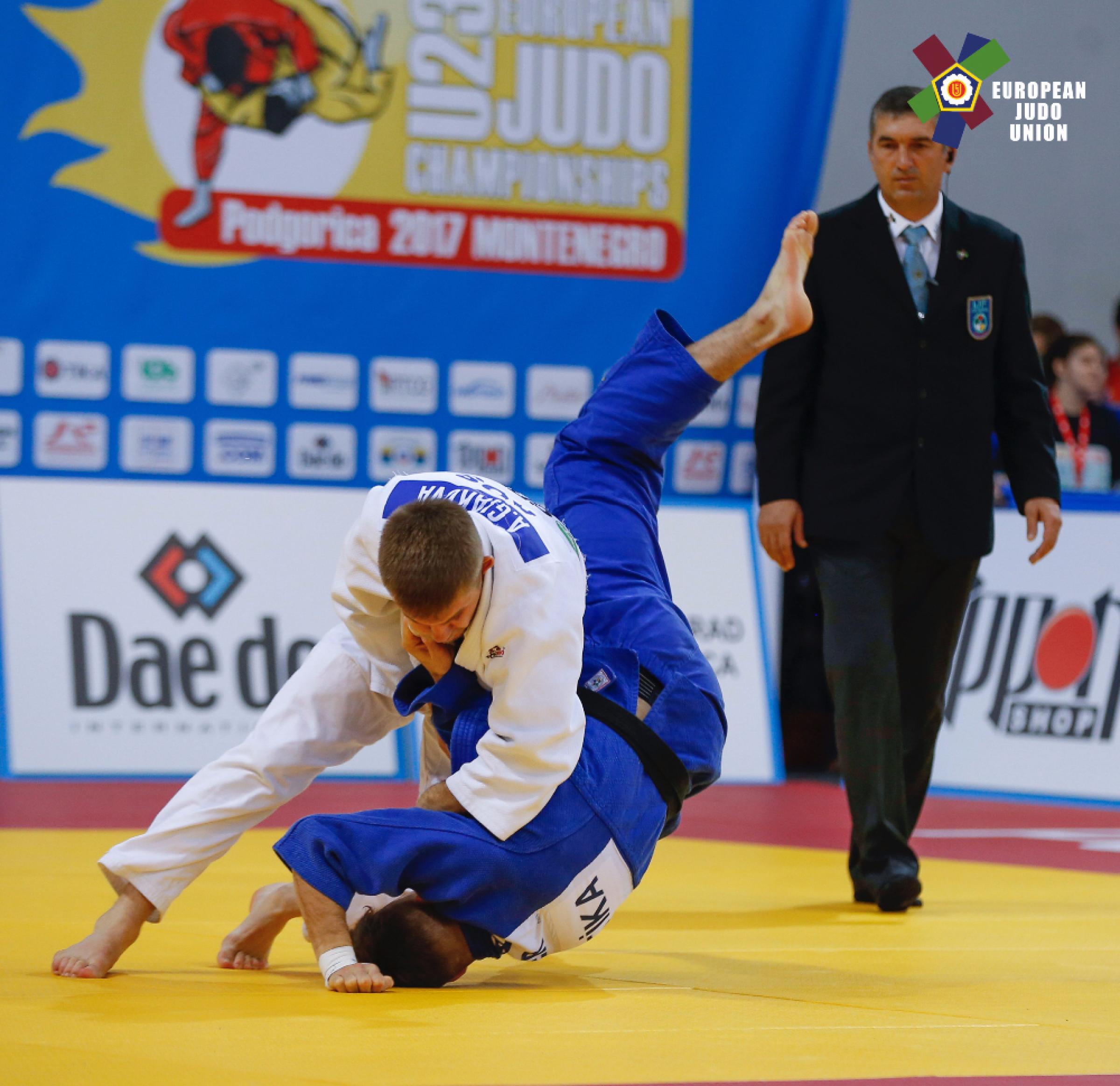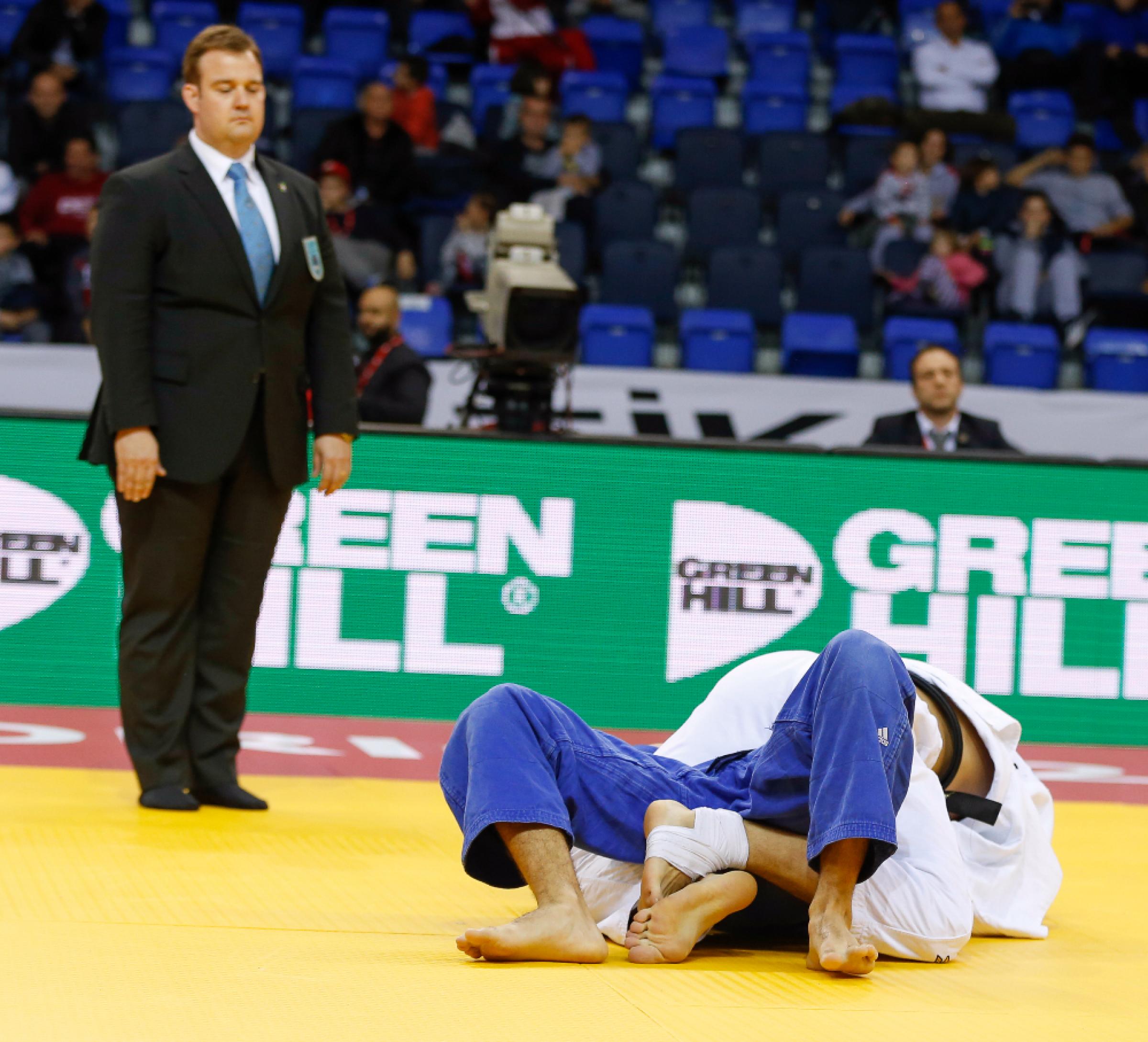 Osae-Komi-Waza in the final match. – Carlos Ferreira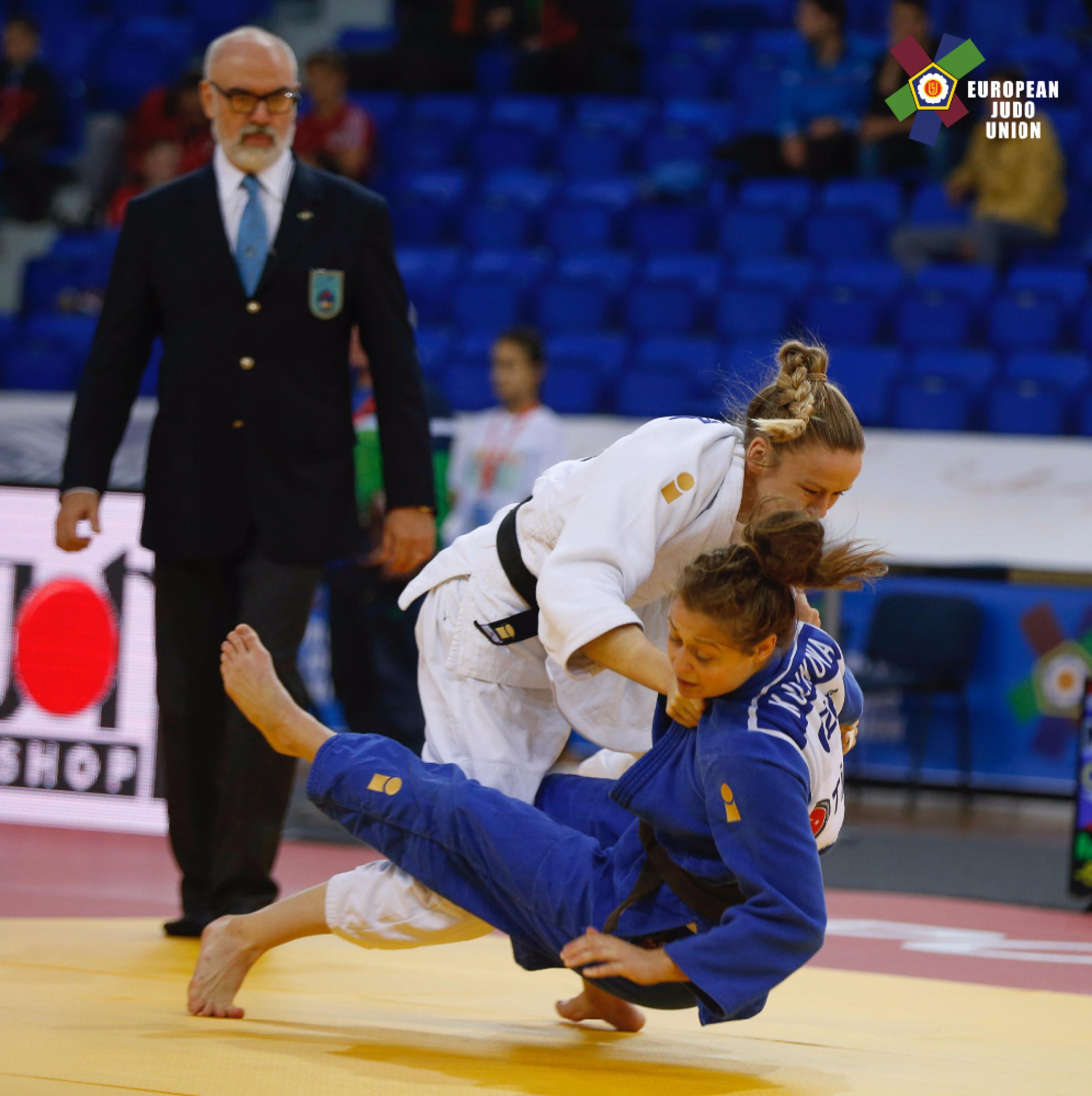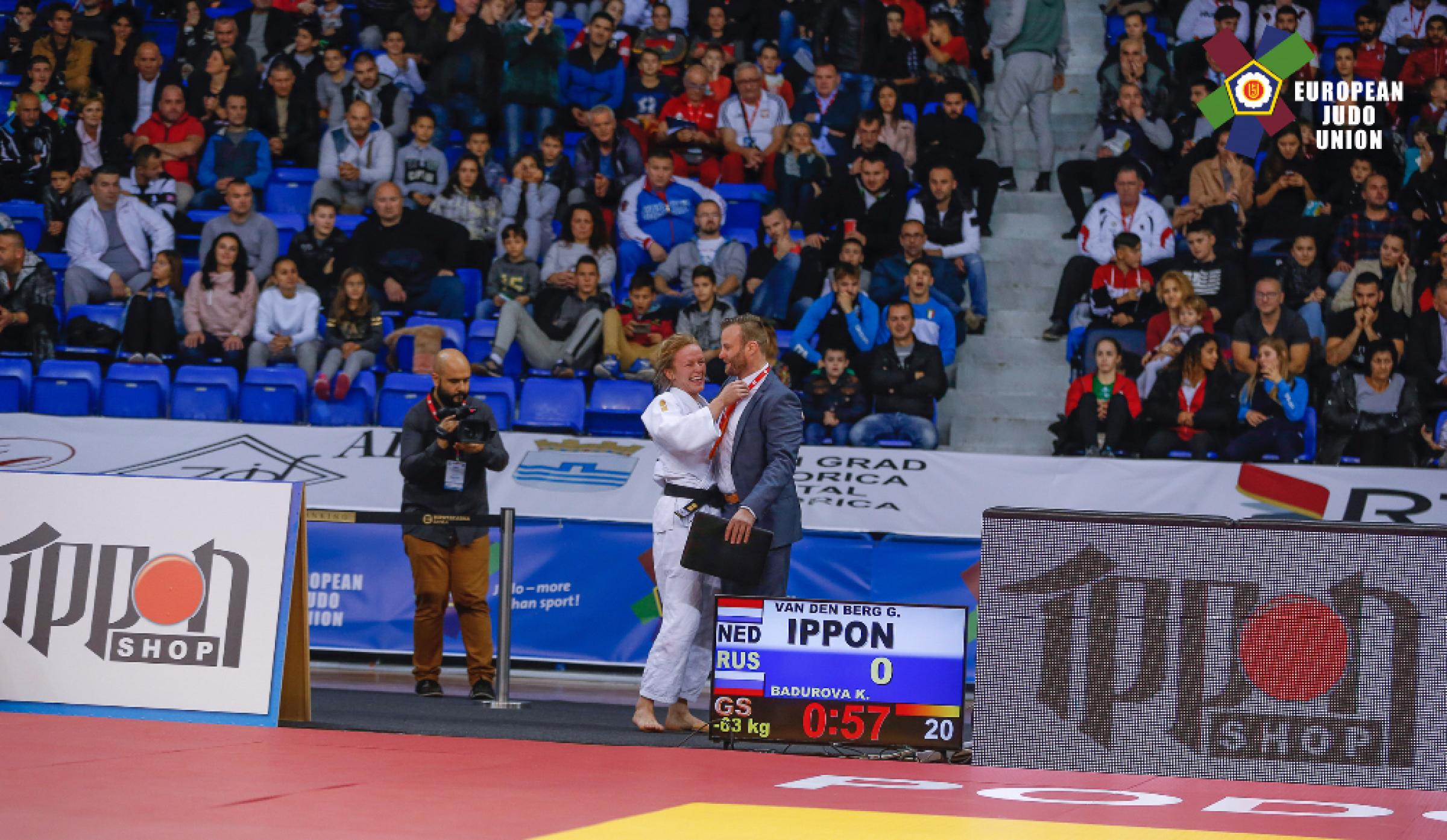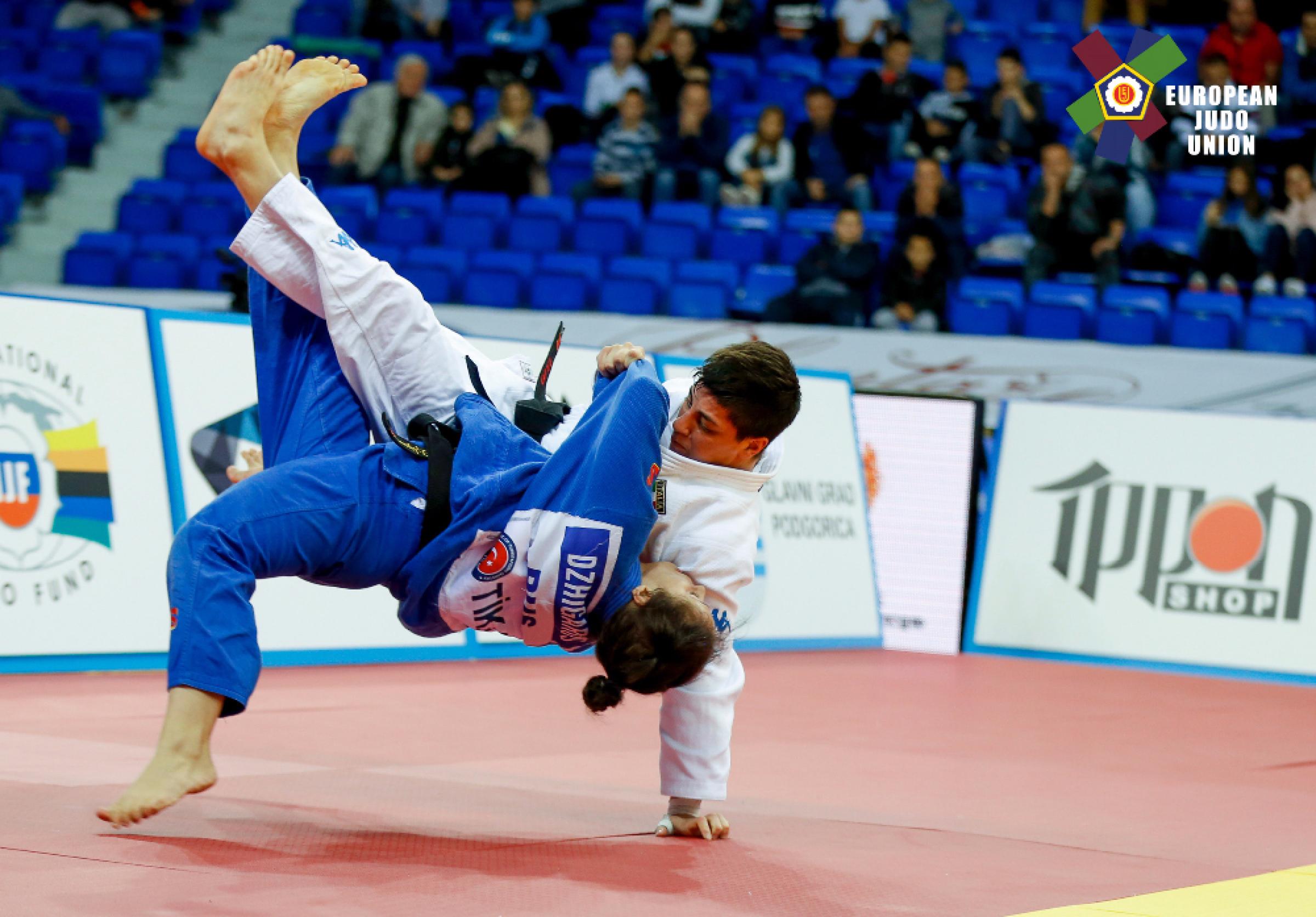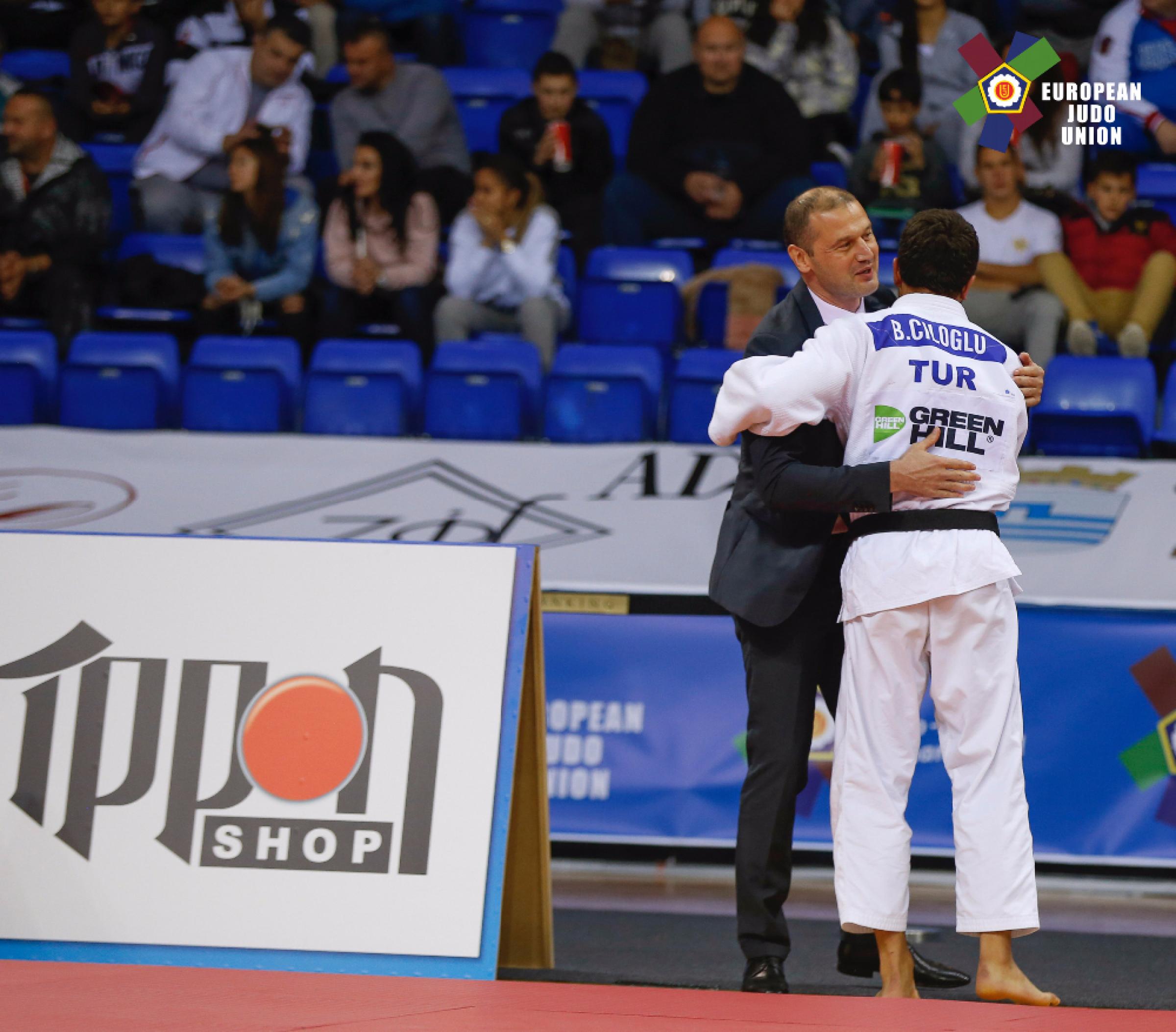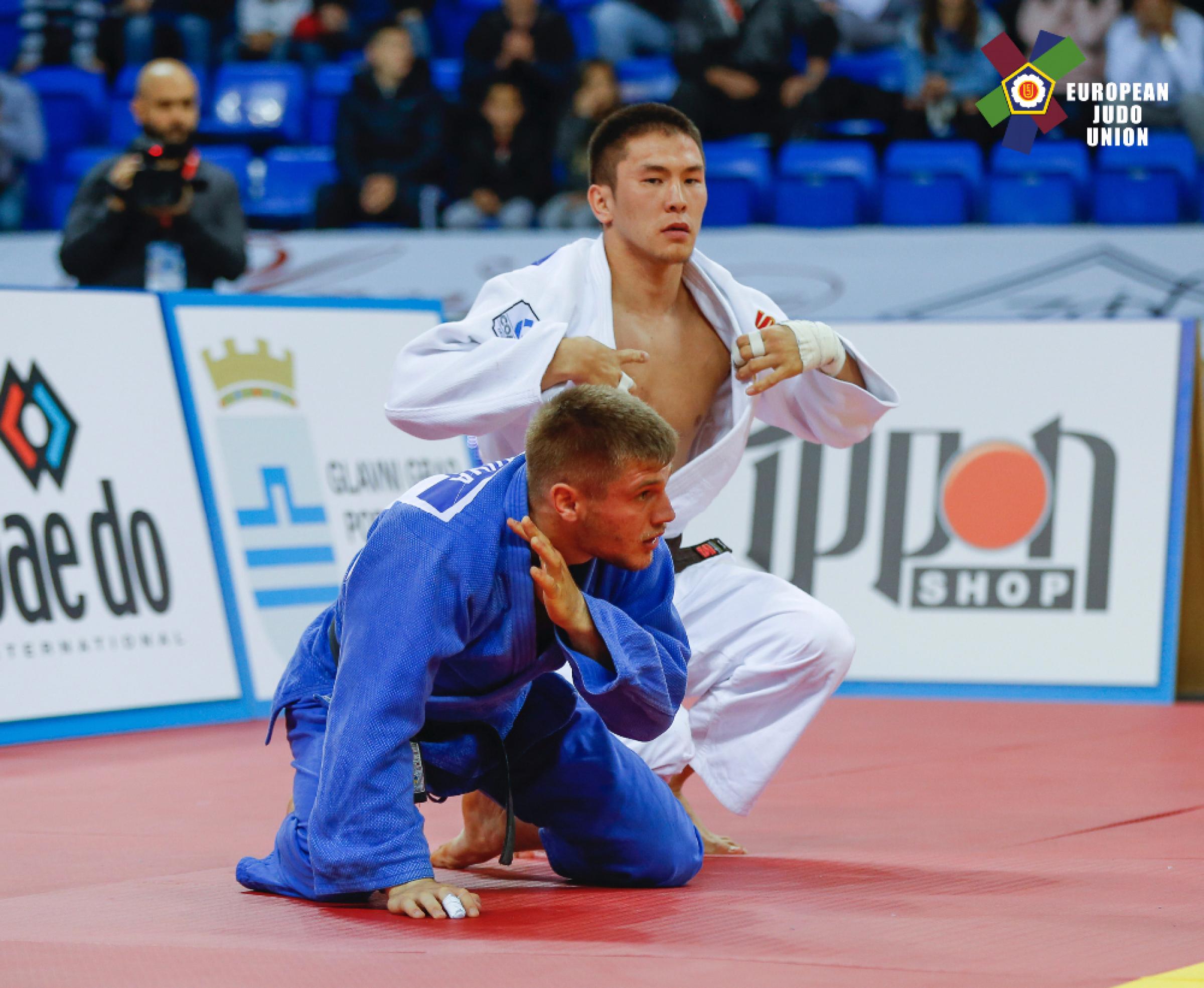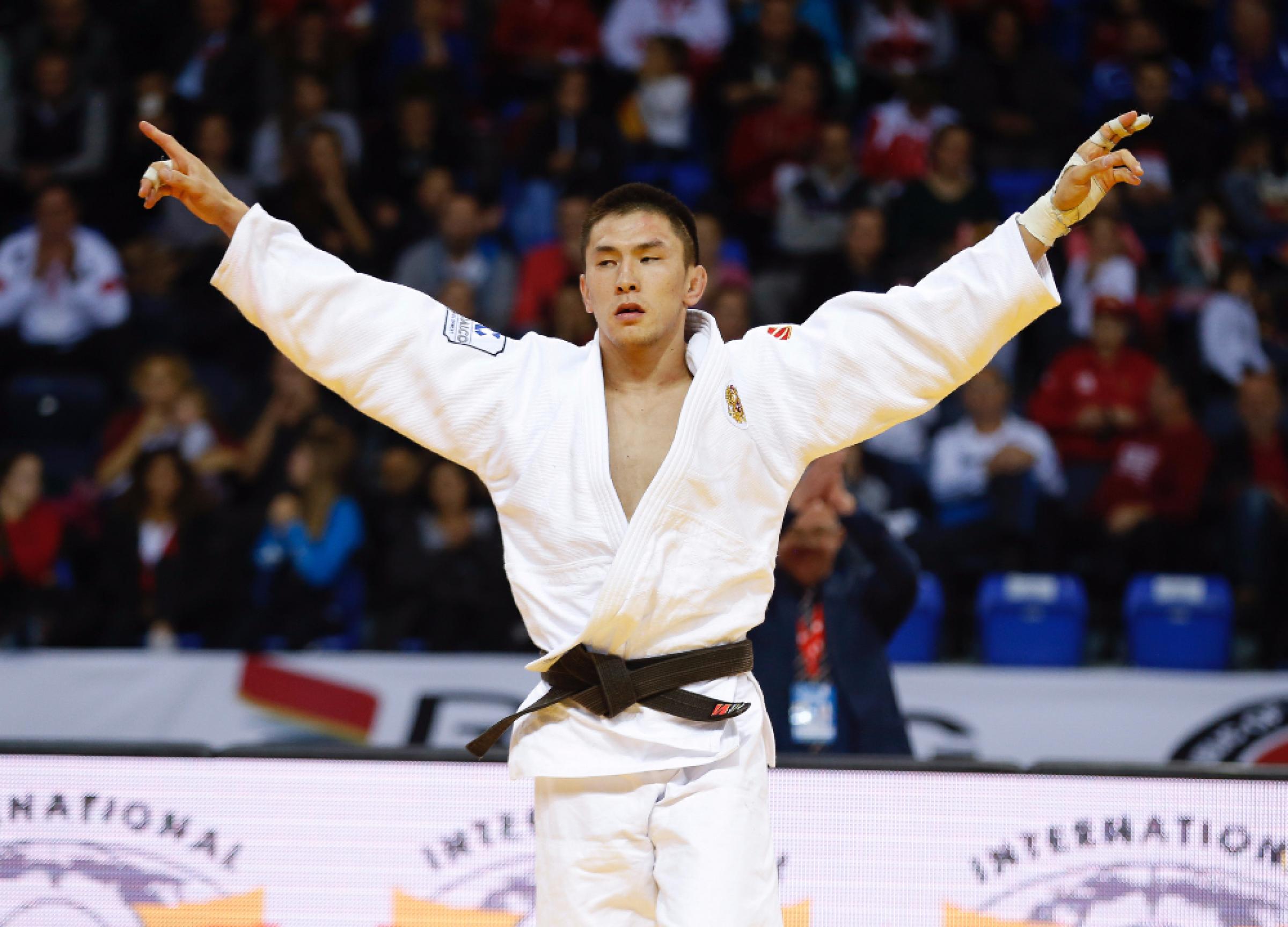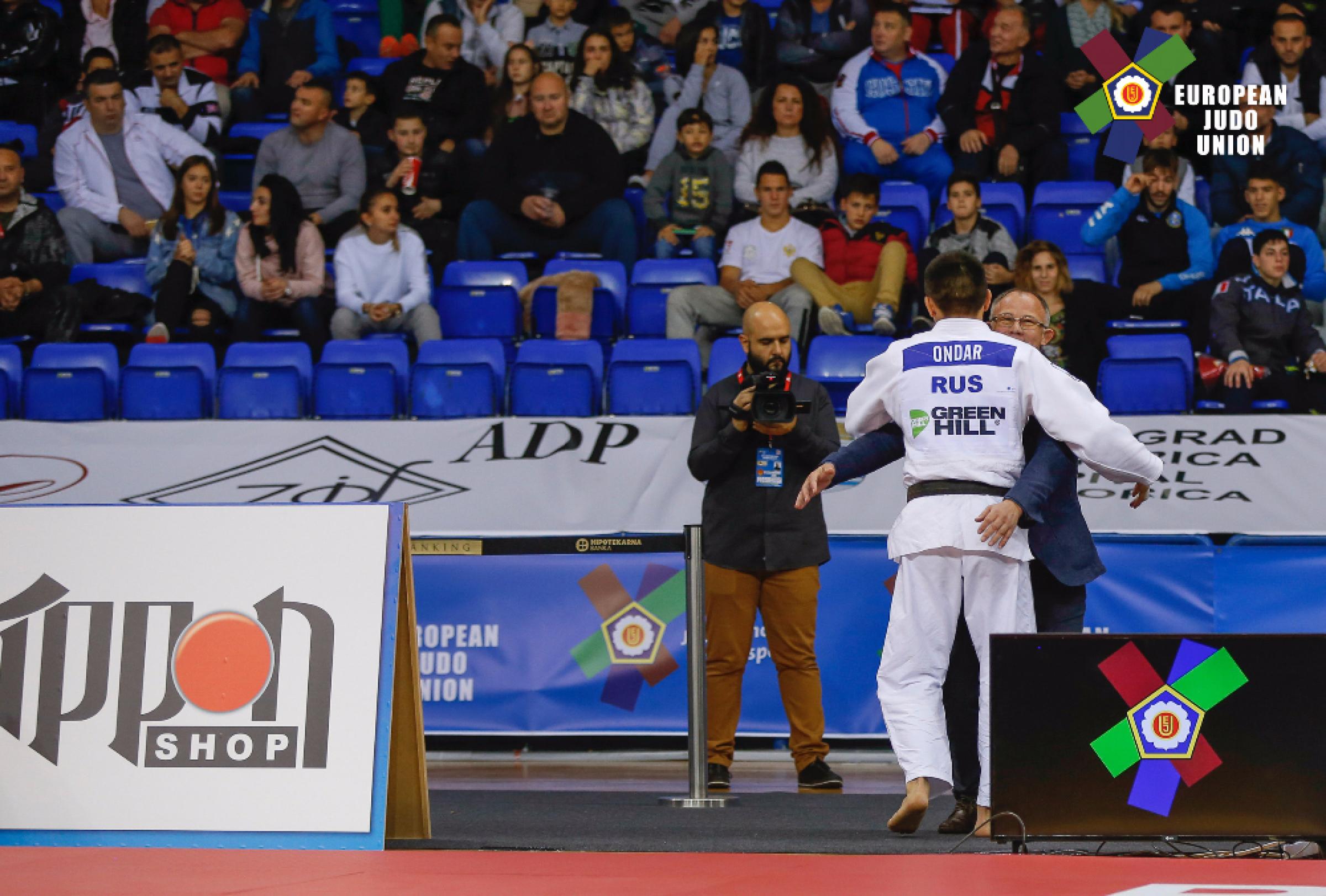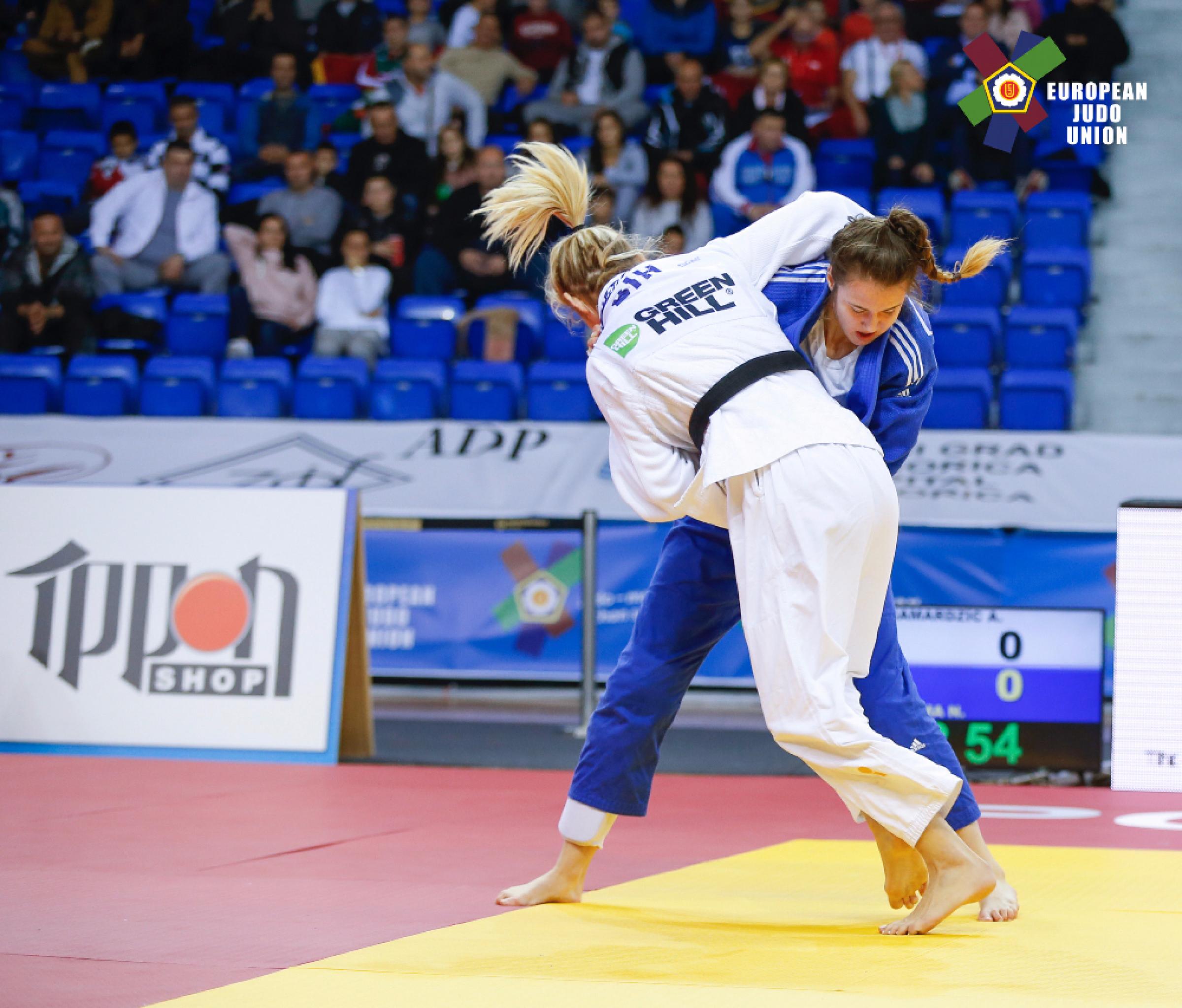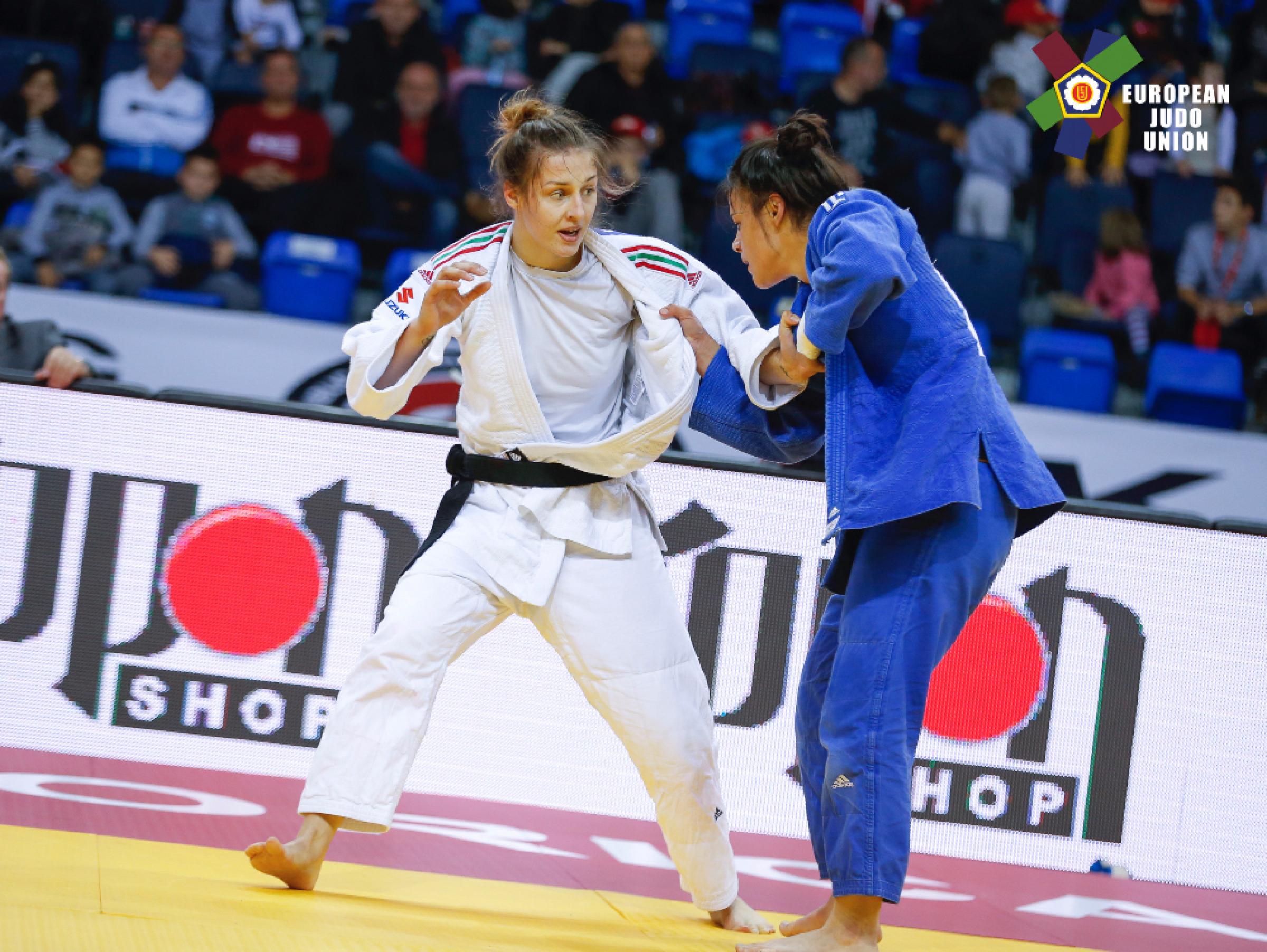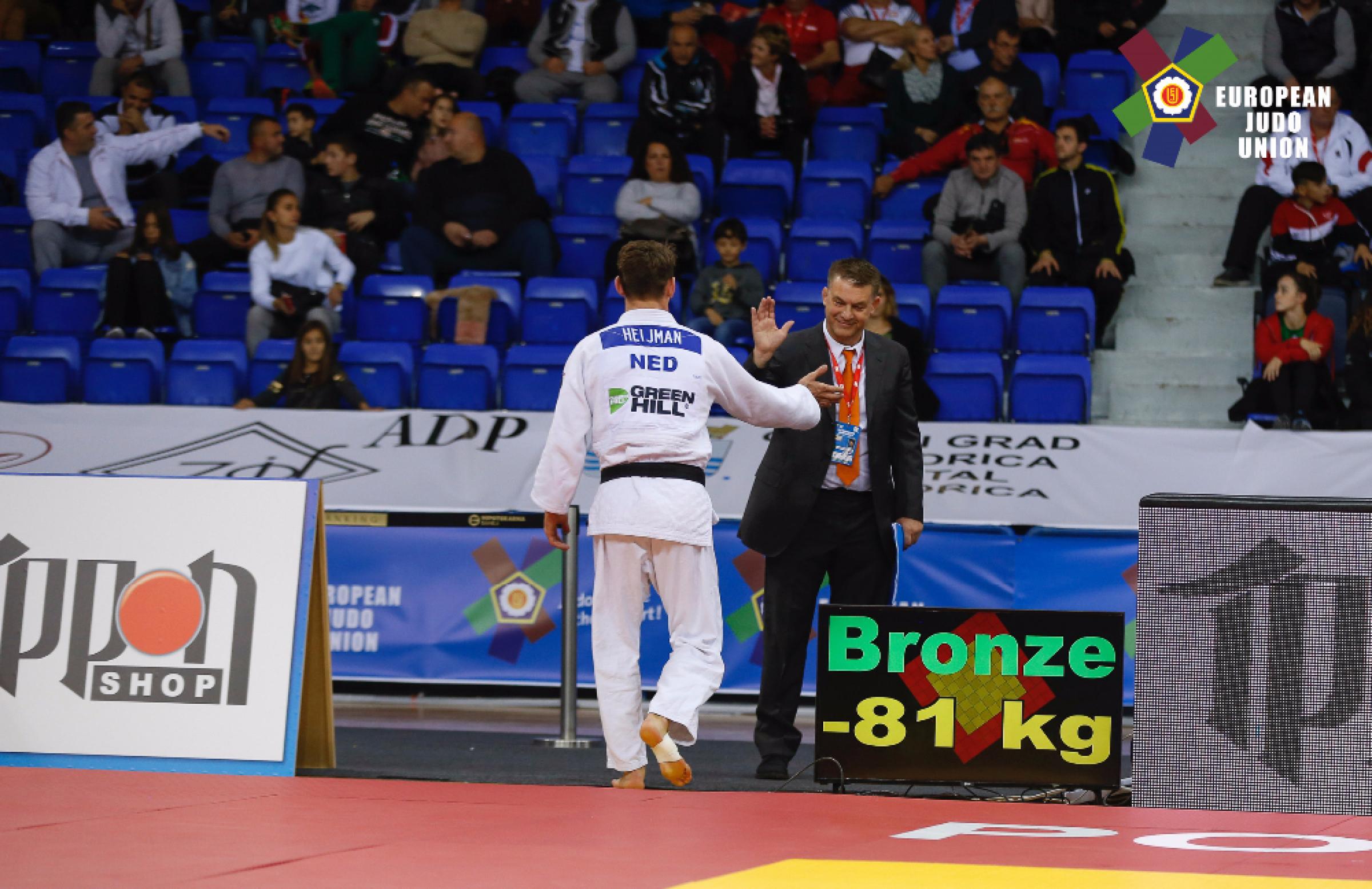 Judoka
---