Author: Azerbaijan Judo Federation
On May 6, the opening ceremony of the European Cup among teenagers, dedicated to the 100th anniversary of National Leader Heydar Aliyev, was held in Goygol.
During the ceremony, Albert Gmeiner, the Sports Commissioner of the European Judo Union (EJU), greeted everyone on behalf of EJU President Lazslo TOTH, saying,
The holding of the European Cup tournament in Goygol is a historic event. We support this initiative of the Azerbaijan Judo Federation and witnessed the organization of the tournament at a high level. I am proud to announce the first Goygol European Cup.
Yashar Rzayev, the head of the Ministry of Youth and Sports' regional work, conveyed greetings from Minister Farid Gayibov,
We wish success to all participants. To the athletes, let the strongest win.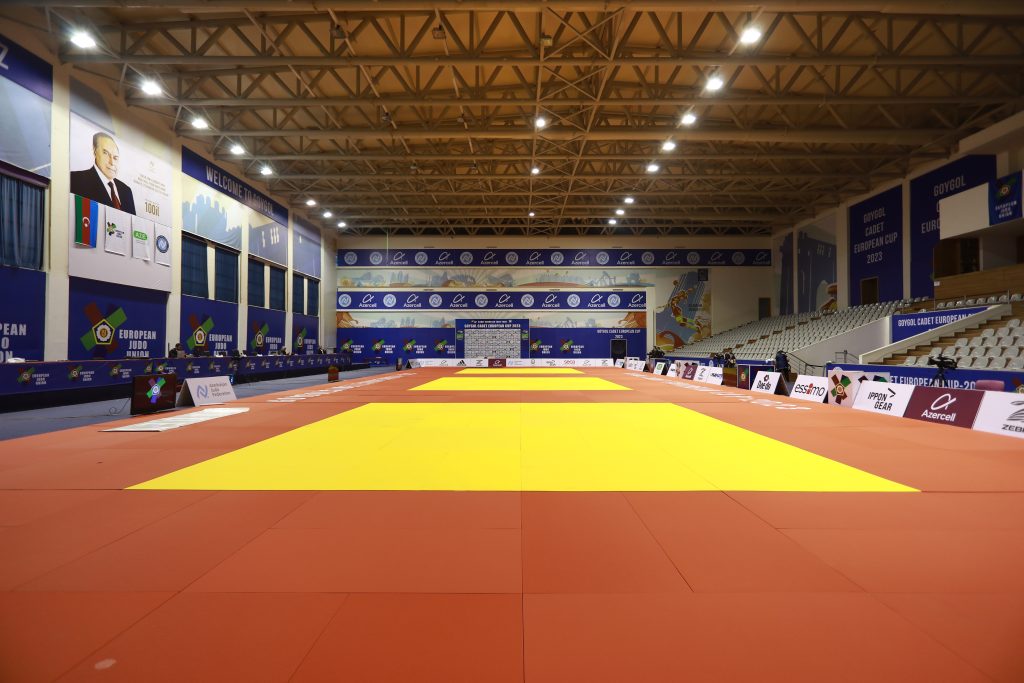 Later, Arzu Gojayev, the deputy executive head of Goygol, emphasized that it was a great honor to host the guests,
I am happy to see you in Goygol, a place with an ancient history and mysterious nature. Holding such a competition in Goygol is a historic event. Azerbaijan is known as a strong country in the field of sports in the world. Even in the regions, the organization of a prestigious competition helps to increase children's interest in sports. I would like to thank the organizers for this opportunity.
Rashad Rasullu, the general secretary of the Azerbaijan Judo Federation, wished success to the athletes and thanked the European Judo Union for their trust,
This tournament is significant for us because we attach great importance to the promotion of judo in the regions. The development of sports in the regions at the European Cup is in line with the direction and tasks given by Mr. President Ilham Aliyev. We are confident that with the support of our partners, this competition will become a tradition in our country and a European brand tournament.
The ceremony ended with the playing of the National Anthem of the Republic of Azerbaijan. It should be noted that 268 athletes from 18 countries are competing in the two-day European Cup.
Author: EJU Media
---