It happens very rarely, that you get invited to the Boulevard of Martyrs in Tirana, the residence of Albanian president Ilir META. It's even more special, when you are asked to receive the so called Grand Master title. Only very few athletes, coaches or sports officials can call themselves Grand Master of Albania. For AJF it was a first time opportunity. Labo CAPO, 62 years of age, co-founder of AJF back in 1991, was given the "Grand Master" title by president Ilir Meta himself. Kosovo headcoach Driton KUKA and Olympic gold medal winner Majlinda KELMENDI were special guests of the exclusive ceremony. A few TV stations covered the event live. On social media it was the (Albanian) story of the day.
"I had great emotions during the the ceremony, because it was the official appreciation of my work over the past 31 years", tells AJF General Secretary Labo CAPO. "Driton and Majlinda are very well known in Albania, we have been working with Kosovo Judo Federation for a couple of decades. Driton is for me the best Judo coach in the world, Majlinda is a true champion. Their presence made this moment even more special for Albanian Judo and myself."
Labo Capo, born in 1960, has been a national champion three times and a participant in the Bari 1997 Mediterranean Games. He later became a coach, then General Secretary of the federation. Labo has been a member of the National Olympic Committee Albania for 8 years.
AJF currently has 420 licensed members (athletes, coaches, judges etc.), about 10 percent of them are female members. There are about 1,200 students taking part in the "School Judo" program led by Labo Capo, the new Grand Master of Albanian Sport.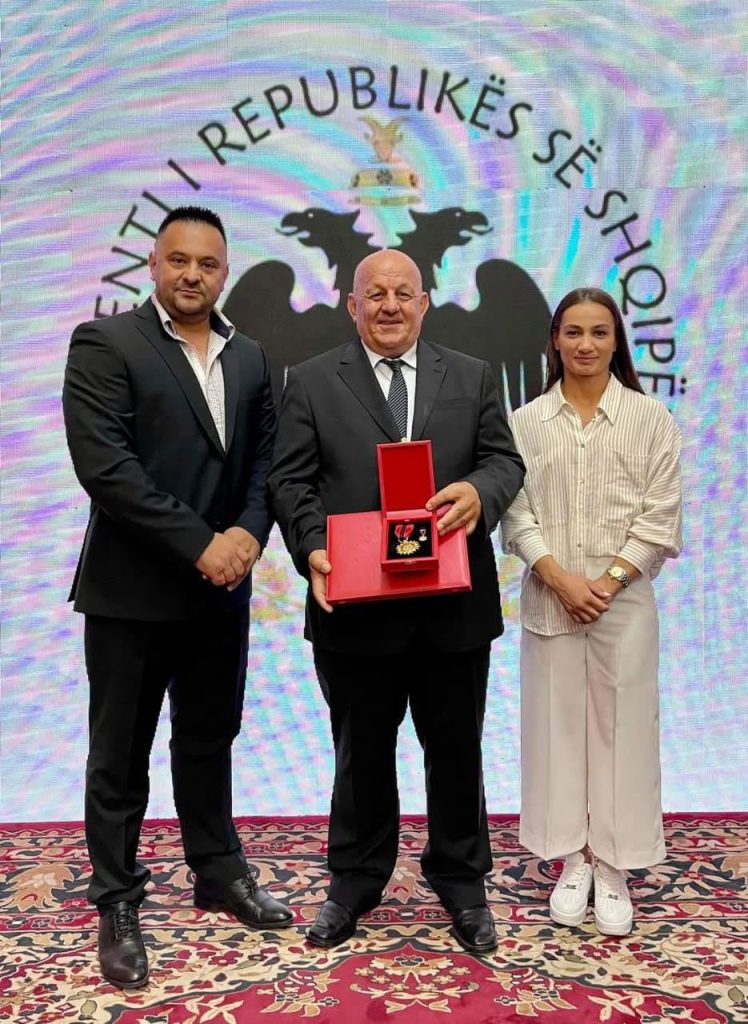 Judoka
Author: EJU Media
---