There were dreams of redemption on the second day of the Tbilisi Grand Slam, with Olympic and World champion Lasha SHAVDATUSHAVILI representing in the -73kg category, however it wasn't meant to be and in the end, he was competing for bronze alongside Kote KAPANADZE in the same weight category and Dimitri GOCHILAIDZE in the -81kg.
The initial final was the -63kg between Laura FAZLIU (KOS) and Lucy RENSHALL (GBR). Fazliu had already faced one member of the Great Britain team, Gemma HOWELL, who she had previously lost to in the senior European championships final but has since gone on to conquer on multiple occasions.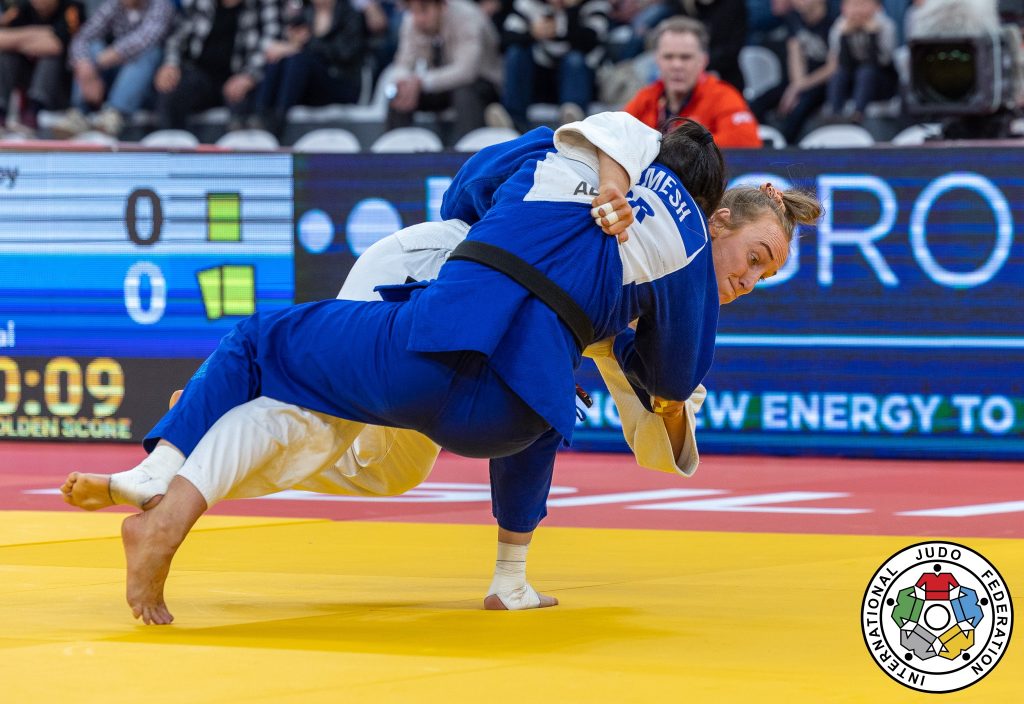 For the finalists it was very much a stalemate, neither finding a scoring technique yet both picking up shidos, eventually it went to golden score and a tactical flurry of attacks from Renshall forced Fazliu to pick up a third and final shido.
Unfortunately for Europe, they were unable to attain a place in the final of the -73kg category but bronze medals were claimed by Salvador CASES ROCA (ESP) and Shavdatuashvili.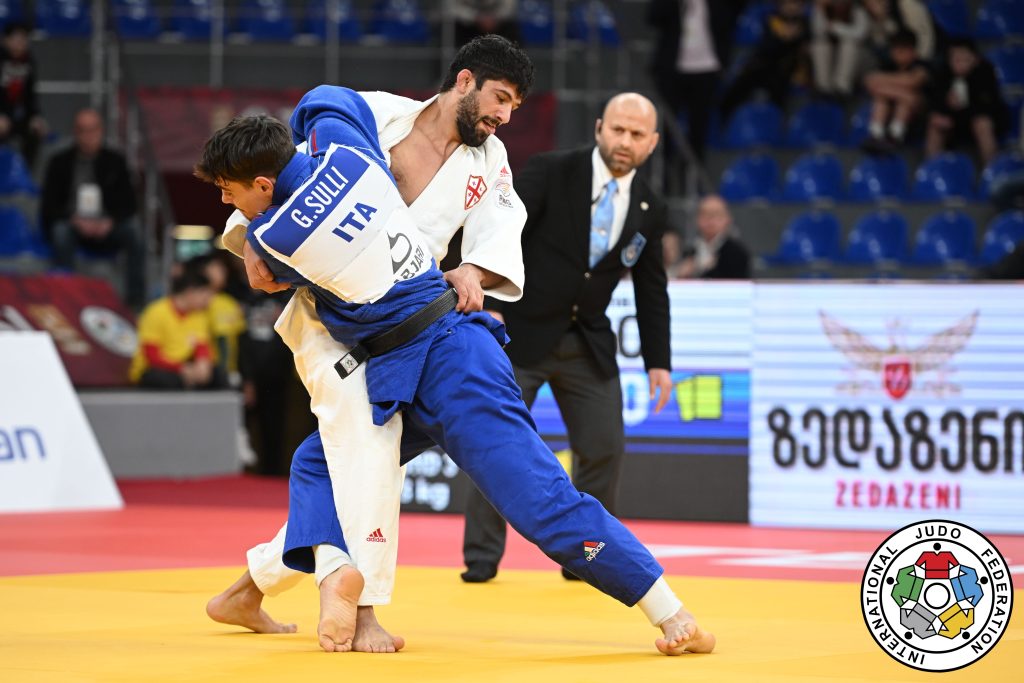 Sanne VAN DIJKE (NED) and Elisavet TELTSIDOU (GRE) took on the task of becoming the gold medallist of the -70kg category. This was Van Dijke's return to competition following an operation and making it to the final in this Grand Slam is evidence enough she hasn't lost out with the time off the tatami. However the gold was only just out of grasp as she picked up a third shido in golden score. This is Teltsidou's second Grand Slam title following her success in Abu Dhabi in 2022.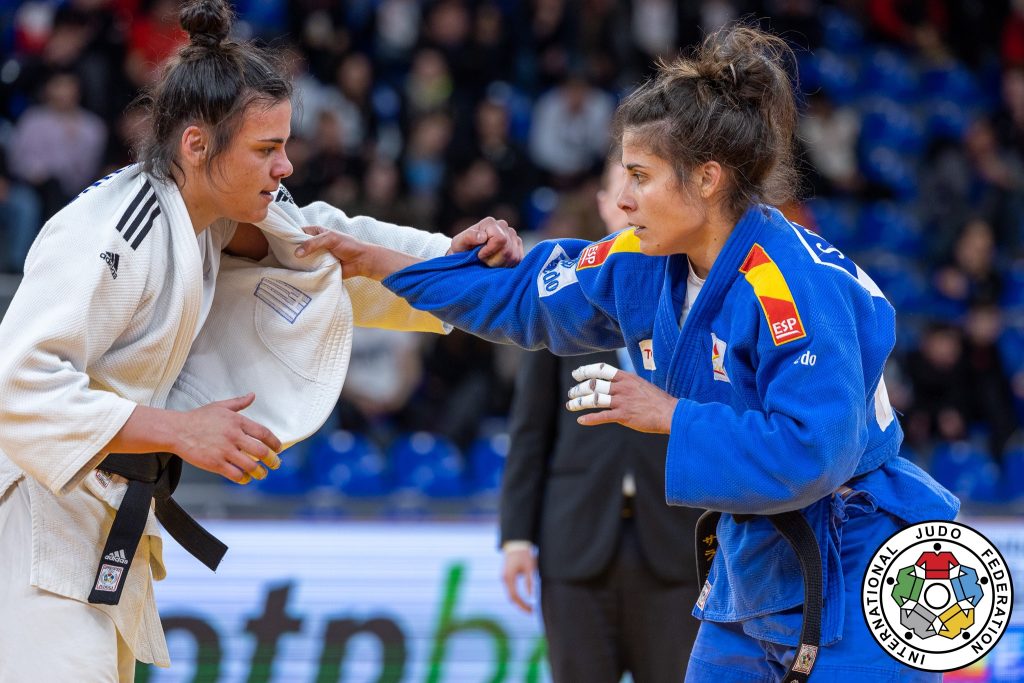 Wachid BORCHASHVILI (AUT) came in to the Tbilisi Grand Slam unseeded, ranked #83 in the world and battled his way in to the final of the -81kg category, better known for his Olympic medallist brother, Shamil. But the glory was for the younger of the siblings today and he continued on his journey to success against the number six seed, Abylaikhan ZHUBANAZAR (KAZ).
The fourth final of the day was yet another golden score with such great match ups, it was a case of tactical play or simply waiting for a tiring opponent to make a mistake. In Borchashvili's case, the Kazakh's conditioning was somewhat lacking and he took great advantage of this, throwing and scoring waza ari with drop seoi nage.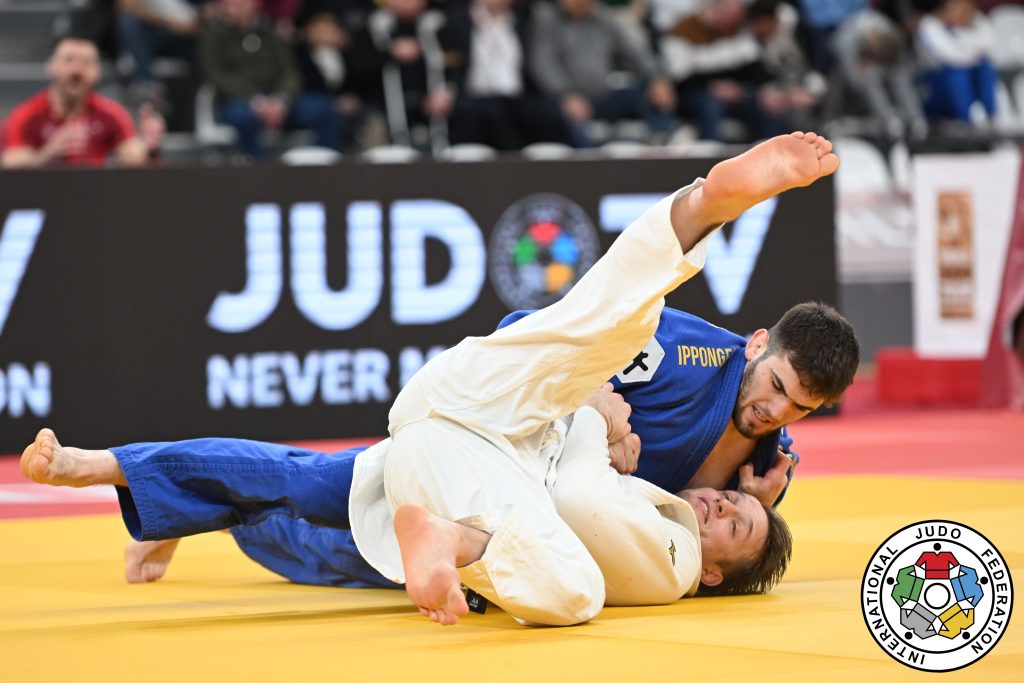 Judoka
Author: Thea Cowen
---