Once a year the European Judo Union invites representatives of the national federations to the administration seminar in the capital of Austria. The first two days were reserved for those running or hosting EJU events on all levels. EJU Vice President Michal Vachun was opening the Administration Seminar in Vienna.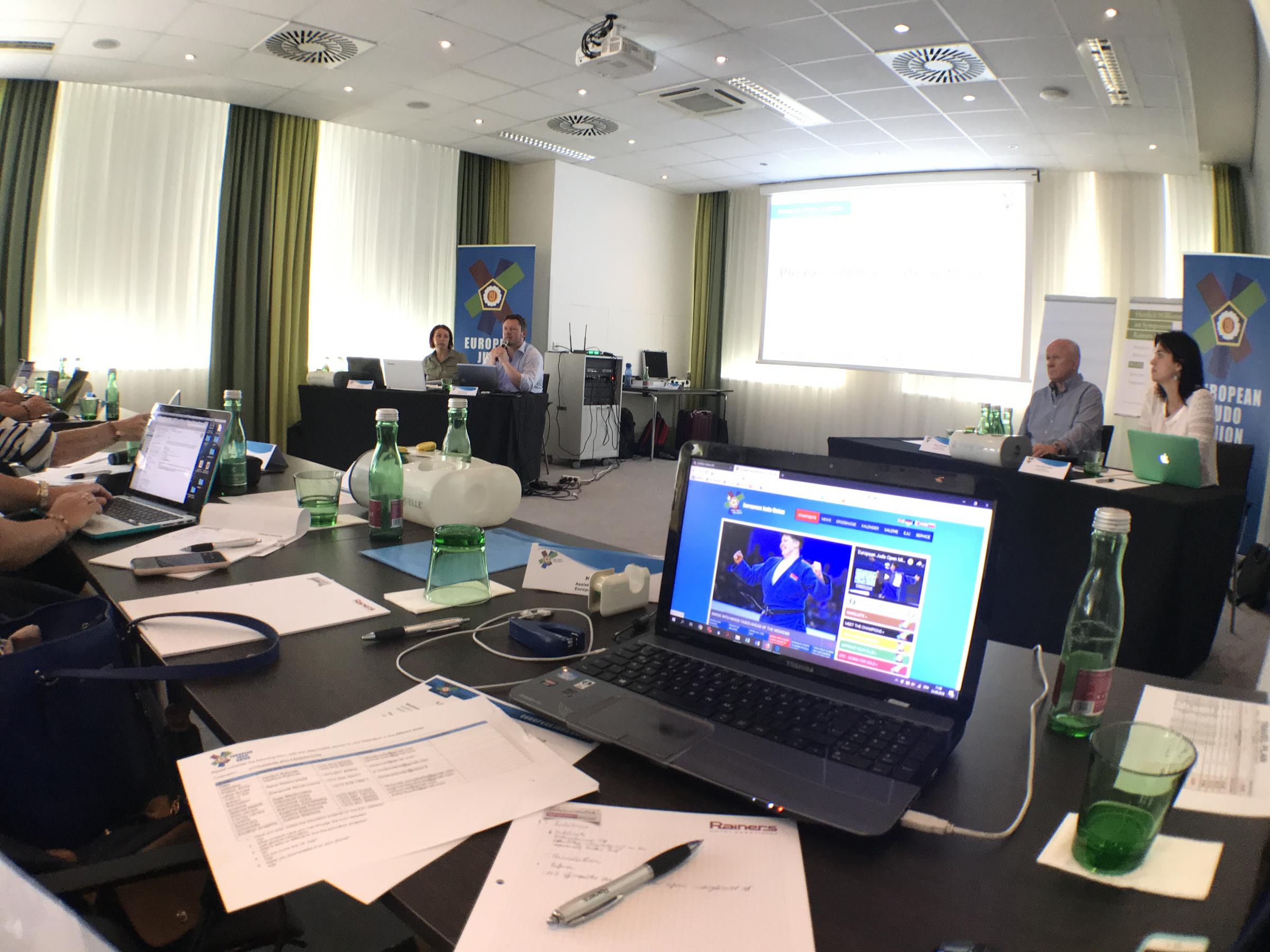 One of the first speakers was EJU Vice President Jane Bridge. She used this opportunity to explain the new Education Projects:
"The Judo Festival has become well established. More than 1100 participants in Porec this year was amazing. The number of coaches who have participated in the « Improve your Club Seminars » is a credit to the project. Our aim is that our new projects will be as successful.
The first new project is called CLUb EXCHANGE Exchange. It will help clubs and regions to communicate with each other not only in Europe, but also worldwide for training, competing and especially sharing education and cultural moments together. The second project is "SAFE FALL". This project is based on a scientific study, recognised by the WHO, conducted by the University of Seville. The aim is to show that judo can help to avoid acquiring bad injuries becuase of falling. On our EJU website you can find all details about these new projects soon."
The presentation of the 2019 calendar, marketing and media matters concluded the first part. The seminar was not designed for one way communication, the participants also had the chance to ask questions or to exchange their thoughts to make it inclusive. Experienced organisers also shared their knowledge with newcomers.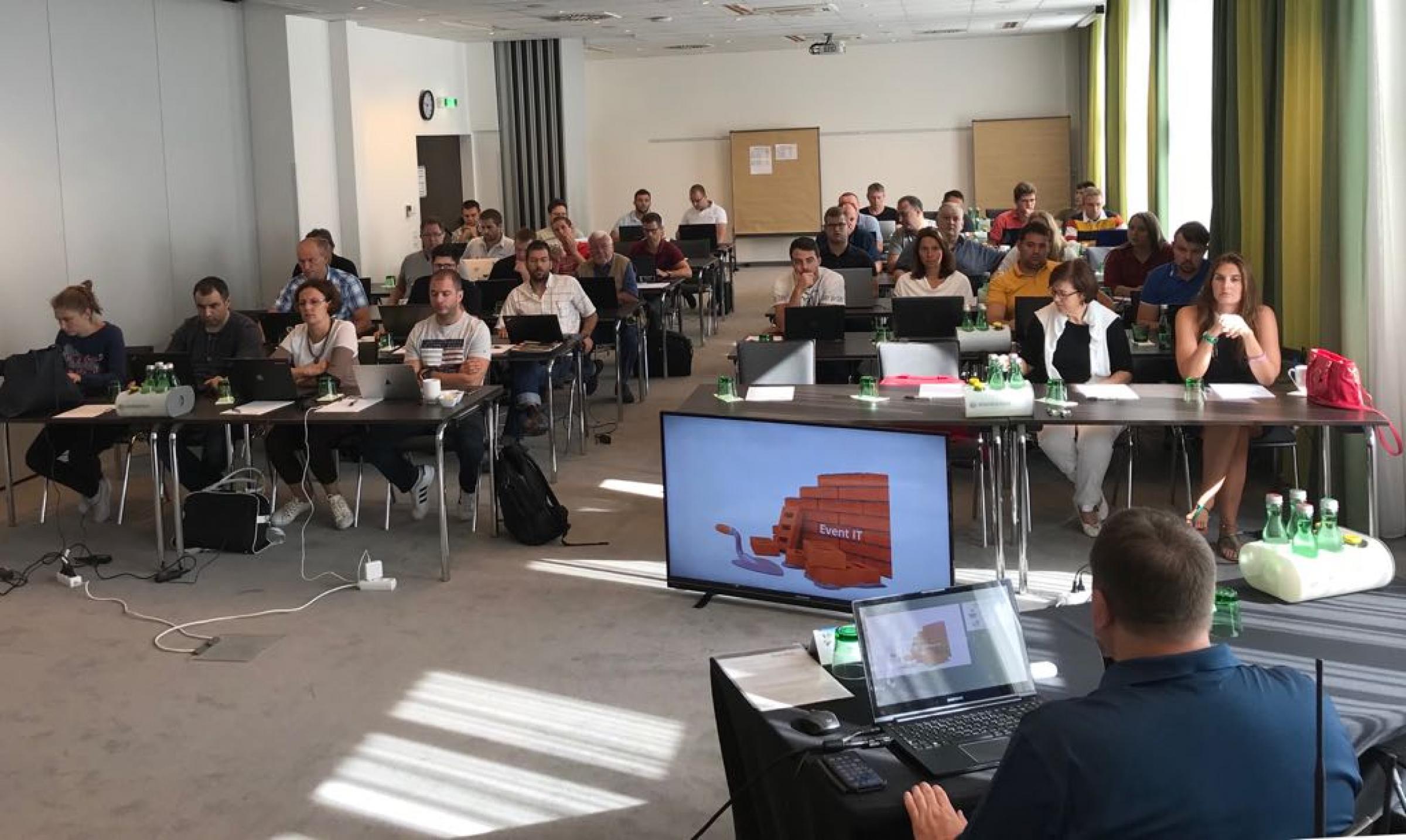 The second part of the seminar was led by EJU IT Director, Matthias Fischer and Sport Director, Catarina Rodrigues. The EJU Computer Team and the Live Streaming Team started with a internal workshop to analyse the last year and to improve their work.
Matthias Fischer said:
"We spoke about positive things and also about the problems we had this year. It is good to have these kind of meetings to analyse our work and to find solutions to improve our work."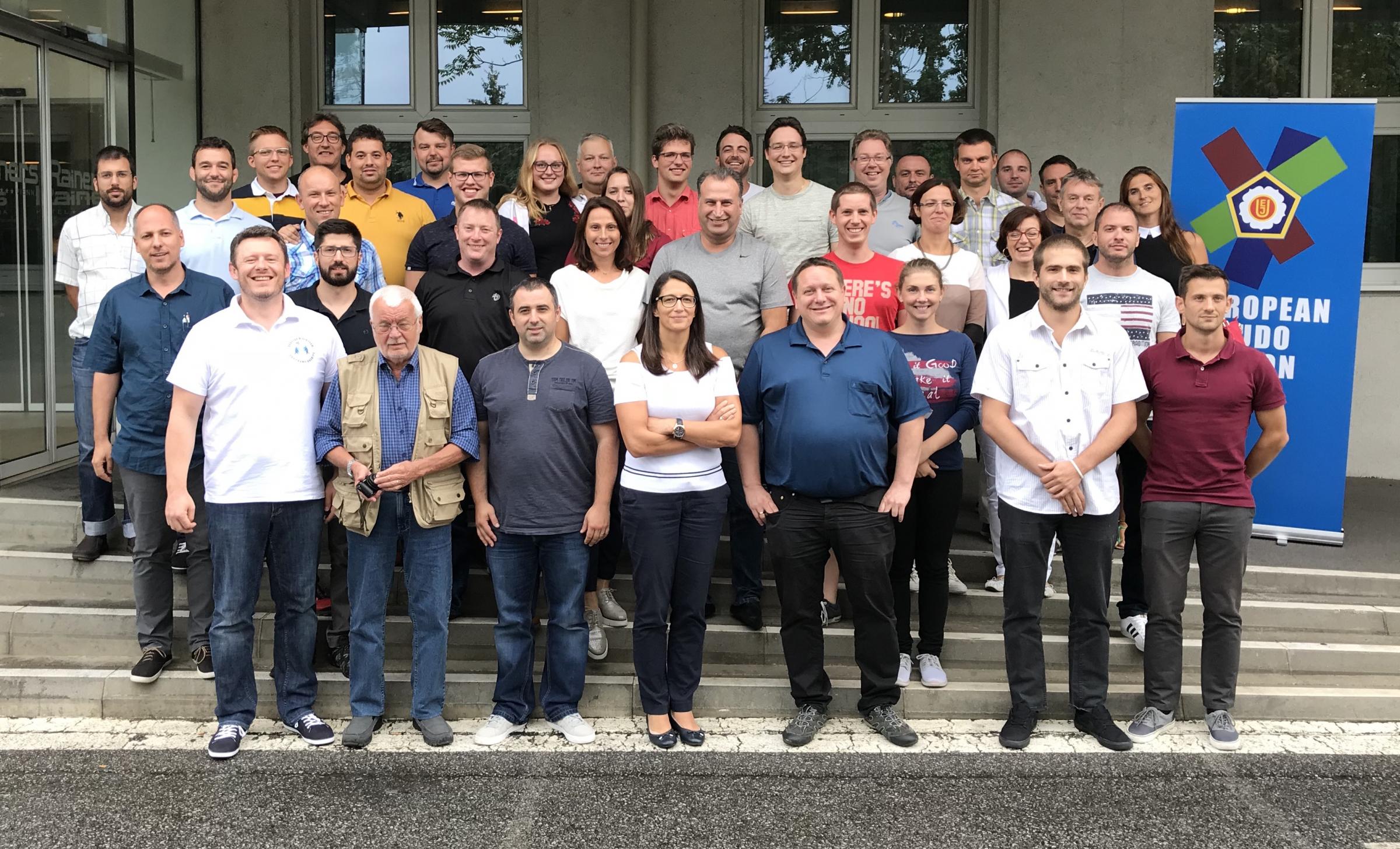 Like the years before the seminar had also a practical part where the old members were teaching the new members who were there to get the EJU Computer Team License. One of this "newcomer" was Heiko Walldorf from Germany:
"It was my first seminar and it was a great experience. I am working for the German Judo Federation and I am responsible for the technical support (cables, scoreboards etc.), I thought it was a good idea also to learn how to run the event software. We learned in 4 groups together with experienced people and members of the EJU Computer team and I learned a lot. A great praise to the Head Office in Vienna for the fantastic organisation and the warm hospitality. The framework programme with sightseeing was really good. We got to know each other better and engage in networking."
---