Living up to expectations is something that is completely beyond my comprehension. The pressure on 14 year-old Daria BILODID (UKR) must have been incredible as she sought not only to live up to her billing as number one seed, but to meet the standards set by her parents. Both of Bilodid's parents were judoka. Her father is former world bronze medallist and double European champion Gennady Bilodid whilst her mother, Svetlana Kuznetsova, as well as being Bilodid's coach, is coach of the Ukrainian cadet team for girls. On the opening day of the Cadet World Championships being staged in Sarajevo dad, Gennady, sat in the stands, whilst mum, Svetlana, sat in the coaches chair. And in all that experience, the only Bilodid to exhibit calm was Daria. Born in Kiev, Daria began judo at the age of six. She had previously been involved in rhythmic gymnastics; their loss, judo's gain.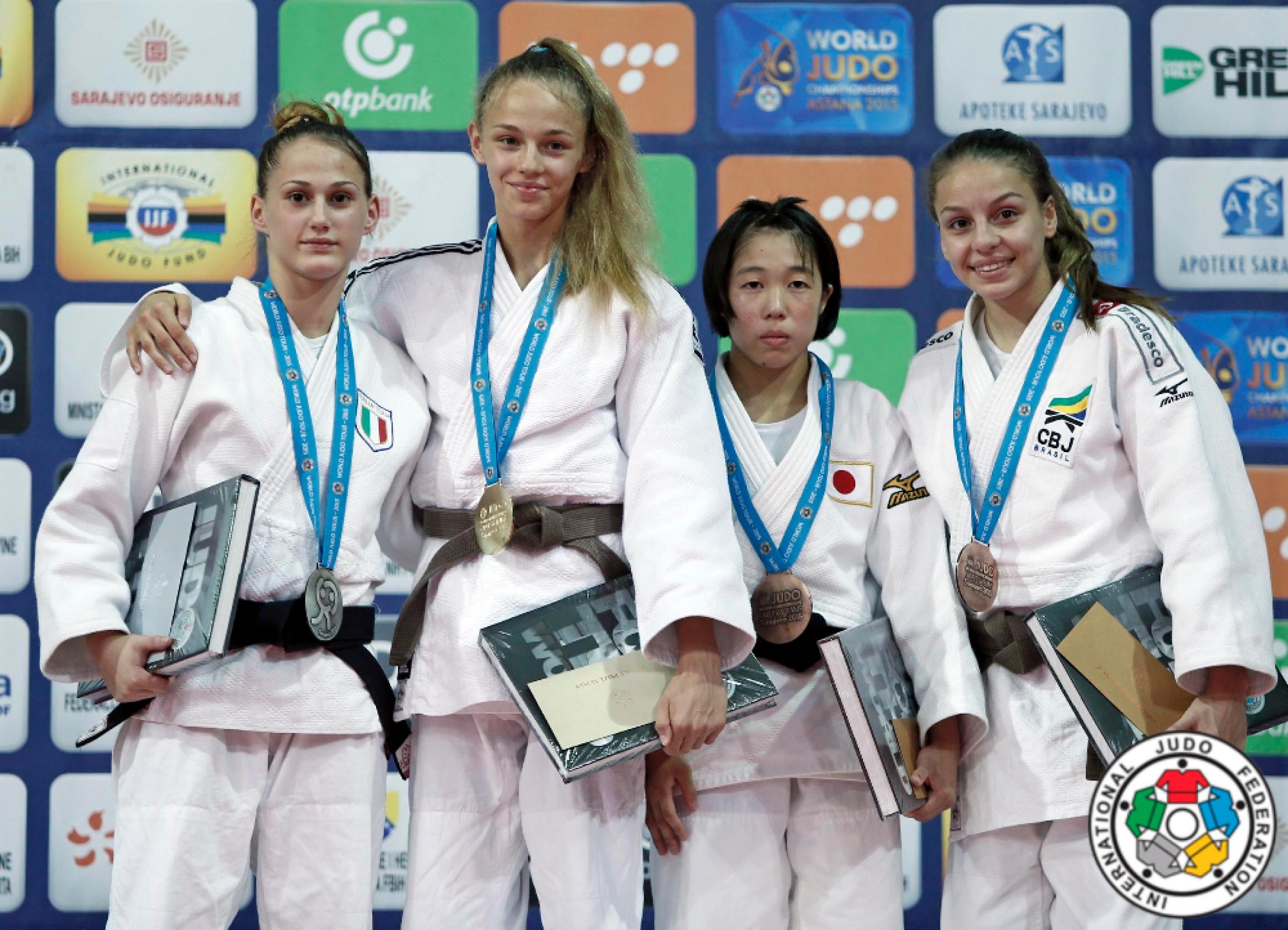 Only last year was the young Bilodid let loose on the cadet competition circuit where after a silver medal at the Warsaw Cadet Open Tournament, she went on to take gold at three European Cups, the European Cadet Championships and again today at the Cadet World Championships. After a first-round bye, Bilodid began her day with a win by ippon over Mihaela CHISS (ROU). This was followed by, arguably, the Ukrainian's most difficult contest of the day against IGARASHI Riko (JPN), who had warmed up with two ippon wins of her own. Bilodid, however, proved a more challenging opponent and only a single shido separated the pair at the end of their quarter-final. Russia's Iuliia OGARKOVA was next to fall, caught in newaza with sangakugatame, as Bilodid moved smoothly into the final. Here Bilodid came up against Sofia PETITTO (ITA) who, a week or so earlier, had won gold at the European Youth Olympic Festival.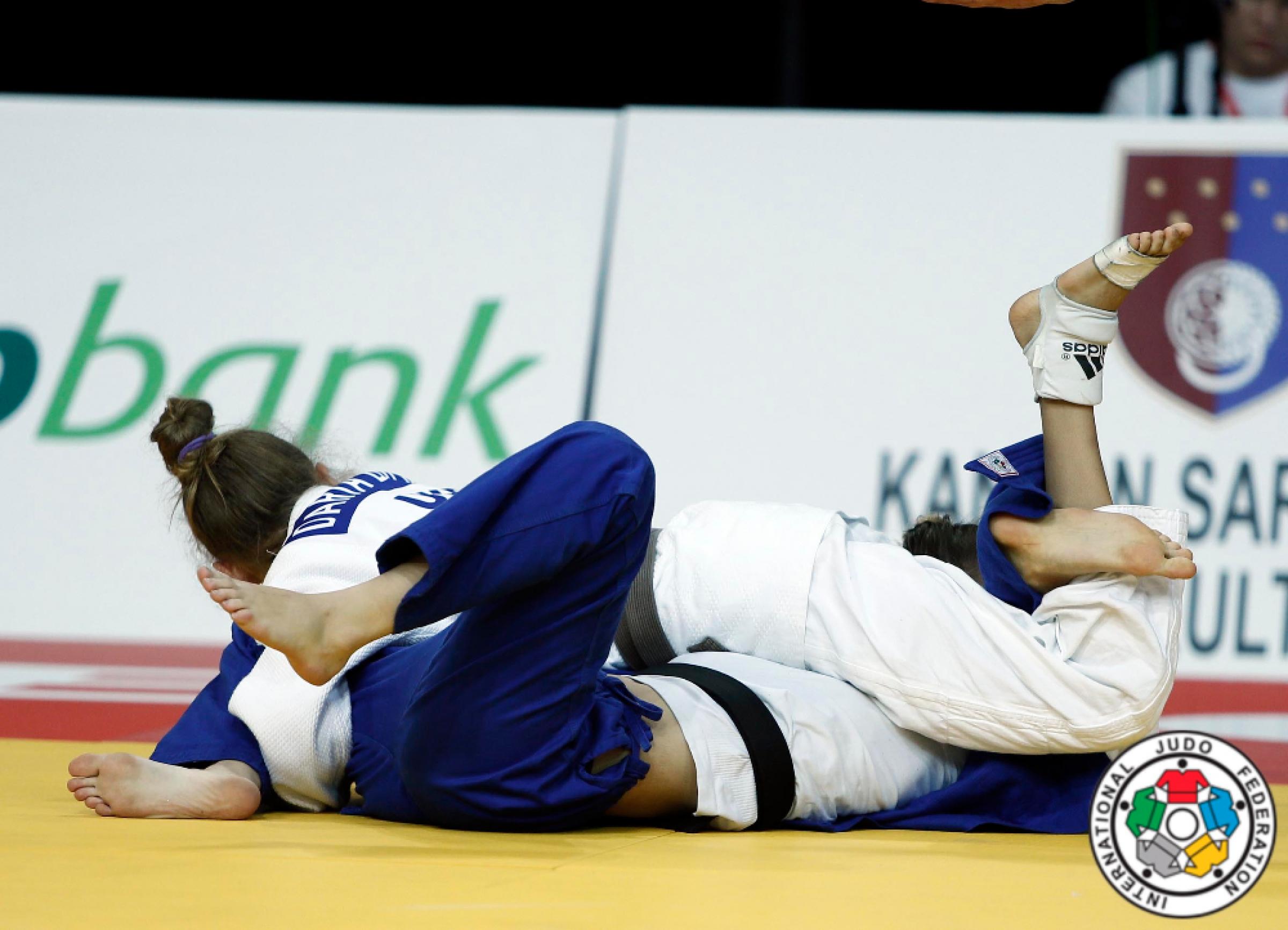 But Bilodid brushed aside her Italian opponent in a confident display that culminated in yet another well executed turn over, this time into sangakugjime, from which Petitto submitted. "I have to say that the win against Igarashi gave me the most pleasure. It was not just that I won, but it was the first time that I had faced any Japanese fighter so this was special for me," said Bilodid. When asked about her favourite fighter Bilodid said, "I like Automne Pavia, but also my father of course." As for future goals, Bilodid's stated aim is "the Olympic Games," and she means Tokyo 2020, not the youth Olympics. I'd be happy if I achieve my goal and get a ticket!
---