Though we couldn't predict the result of the 2022 -81kg final, we knew it would be a dynamic head to head as always between Tato GRIGALASHVILI (GEO) and Matthias CASSE (BEL).
What is becoming a highlight rivalry for many didn't disappoint today and we watched both athletes demonstrate their world class abilities throughout their preliminary matches. Grigalashvili managed to defeat the current Olympic champion, NAGASE Takanori (JPN) as well as former world champion, Saeid MOLLAEI (AZE).
Maybe it was motivation for me, the golden back patch of Nagase because I want it. To have that golden name on my back is so important but I don't think it was such a tense contest, I felt more that I was motivated because to compete with the Olympic champion is something different, something special.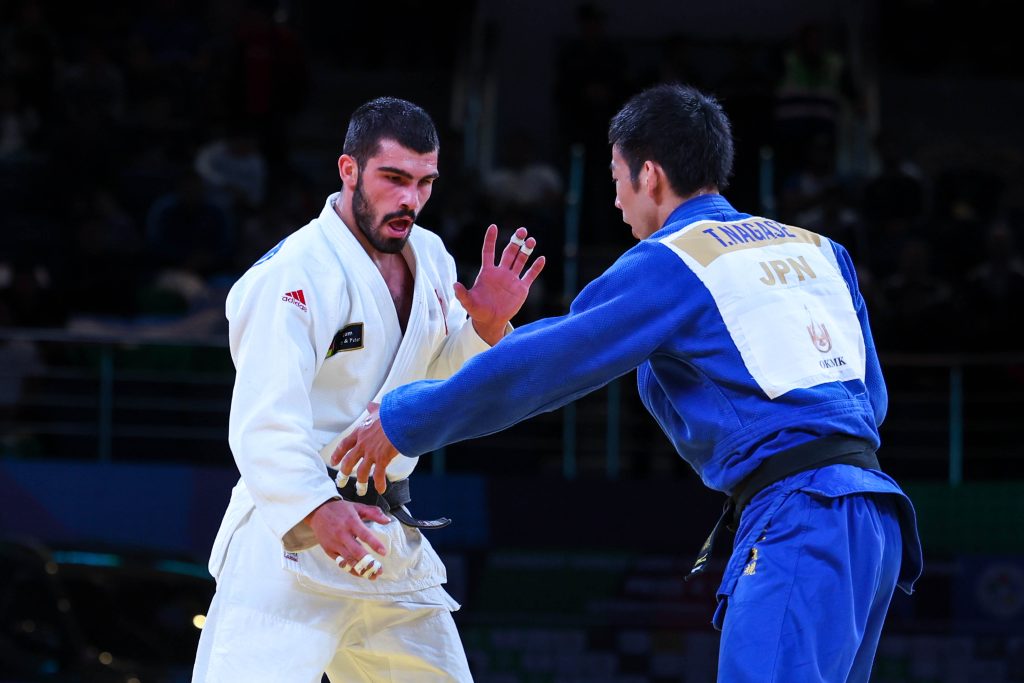 The final arrived and the arena was ready. Although neither managed to score in the first four minutes, it was already the best contest of the tournament.
Casse and Grigalashvili went in to golden score, with only one shido on the scoreboard for the Georgian and it was almost all over in a few seconds with a huge ura nage attempt from Grigalashvili. A seoi nage from Casse and a clinch from the Georgian had the crowd on their feet and yet three and half minutes went by with no score and the crowd remained as loud as ever.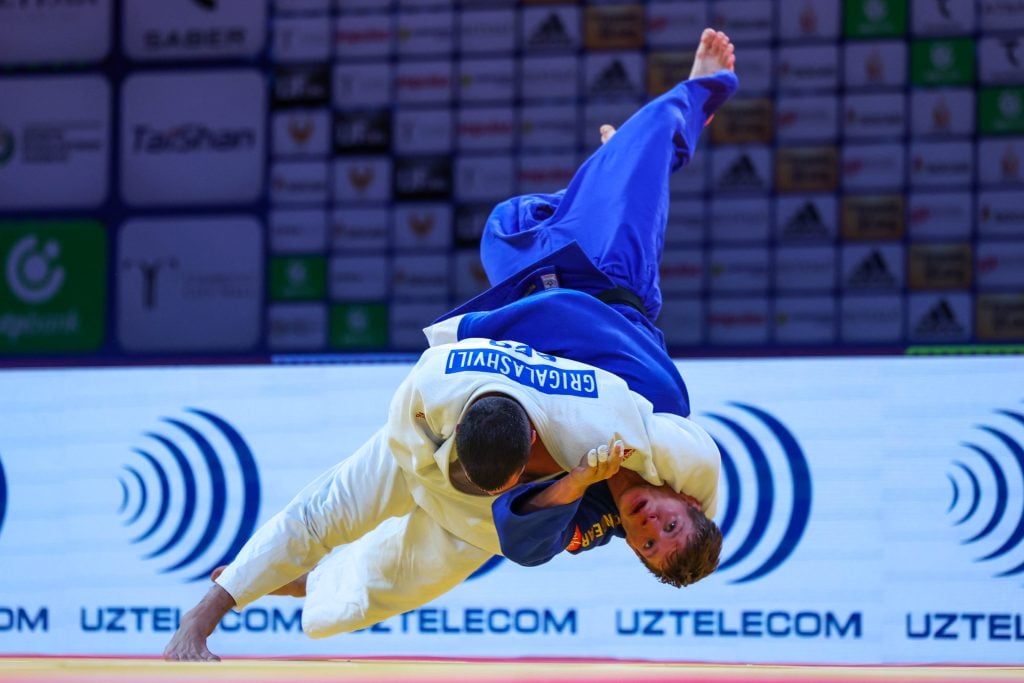 Eventually, an explosive koshi guruma gave Grigalashvili the world title. This is Georgia's sixth world title and fourth world championships in a row to crown an athlete. He will now go down in their greatly revered history books as one of the greats.
I can say that this is a miracle. It was my dream to become world champion and to be this in Georgia it is so important because they love the sport. It is such a special day in my career but this is not the end, I still have more to do but right now, this is the best day in my career so far, this gold medal means everything to me.
Both athletes were exhausted and really battling with themselves to be the the best but it could only be one.
Here in the Humo Arena in Tashkent there were many Georgian fans and of course fans from all over but you know when they are here and supporting me, there is no other way, no chance of me losing. I am so happy because I know I am the reason for their happiness. It gave me the power and more confidence so this was my chance to become the world champion.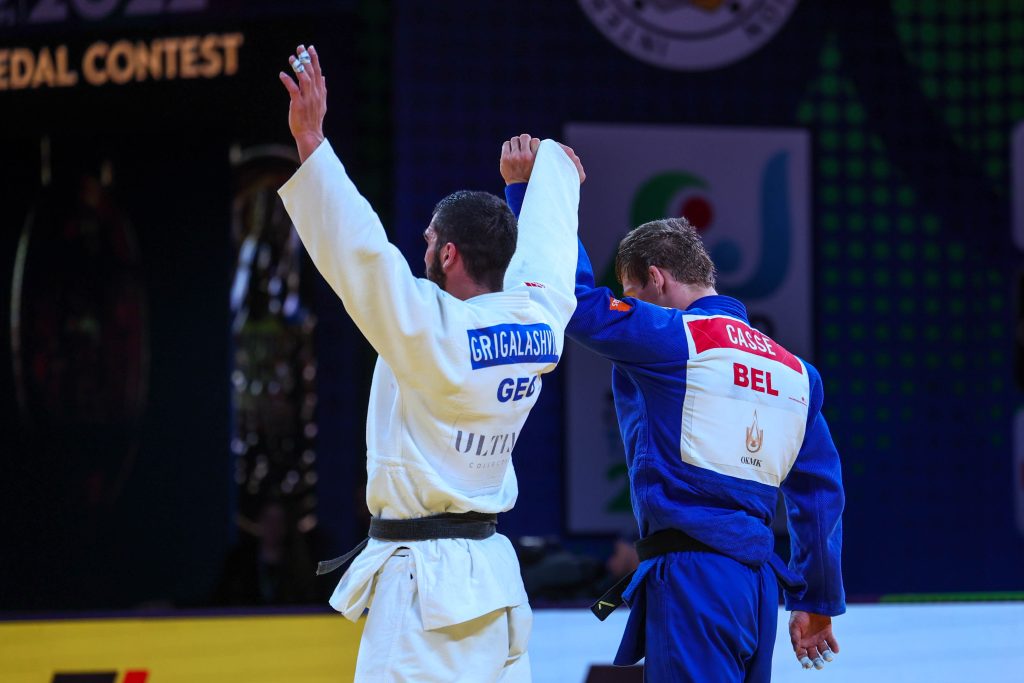 It isn't their first final and likely won't be his last, so how does the Georgian feel about his great opponent?
Matthias Casse is the best, a top class judoka in this weight category. He is tactically strong and very smart, we have met each other five times and unfortunately I lost to him in the last world championships and Olympic Games, it was monumental, but this year was different, I won the European championships final and now the world. So I was very well prepared for this world championships and I overcame myself and all judoka here, and finally the best, Matthias.
Aside from his obvious talents which has crowned him the best in the world, what does he feel his great strength is?
Georgian soul, Georgian passion is the reason of this victory. We are warriors of our nation and this win came from the heart.
So the European champion is now world champion, seeing out the current Olympic and now former world champion to achieve one of his biggest goals.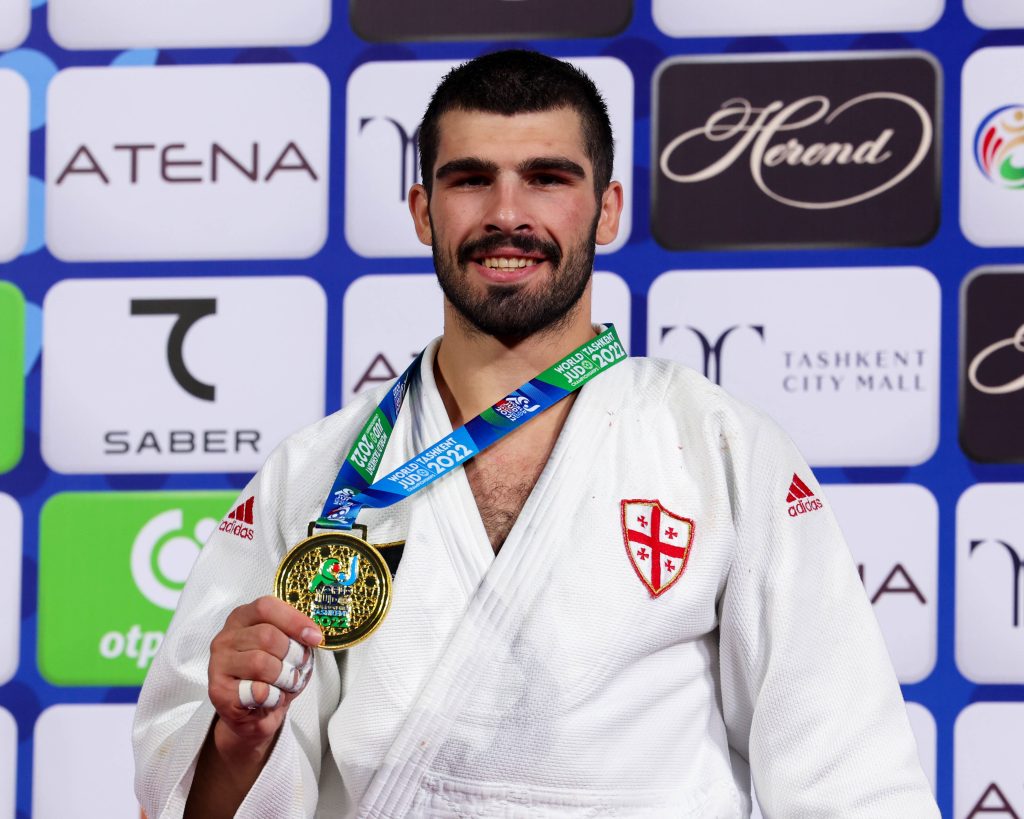 Judoka
Author: Thea Cowen
---