There is some degree of irony in the fact that Tato GRIGALASHVILI (GEO), having been unceremoniously thrown to the wolves at the 2019 Qingdao World Masters (where he suffered a first-round exit), has since that time not lost a single contest. Any lingering doubts about his credentials as a serious threat on the world stage were dispelled with a gold medal winning performance that saw the 21-year old Georgian maneuver his way through the minefield that is the -81kg category. With 18 of the top 20 in the world in attendance there was no chance of anything resembling a good draw, even if one avoided the top seeds. And yet Grigalashvili managed to do just that.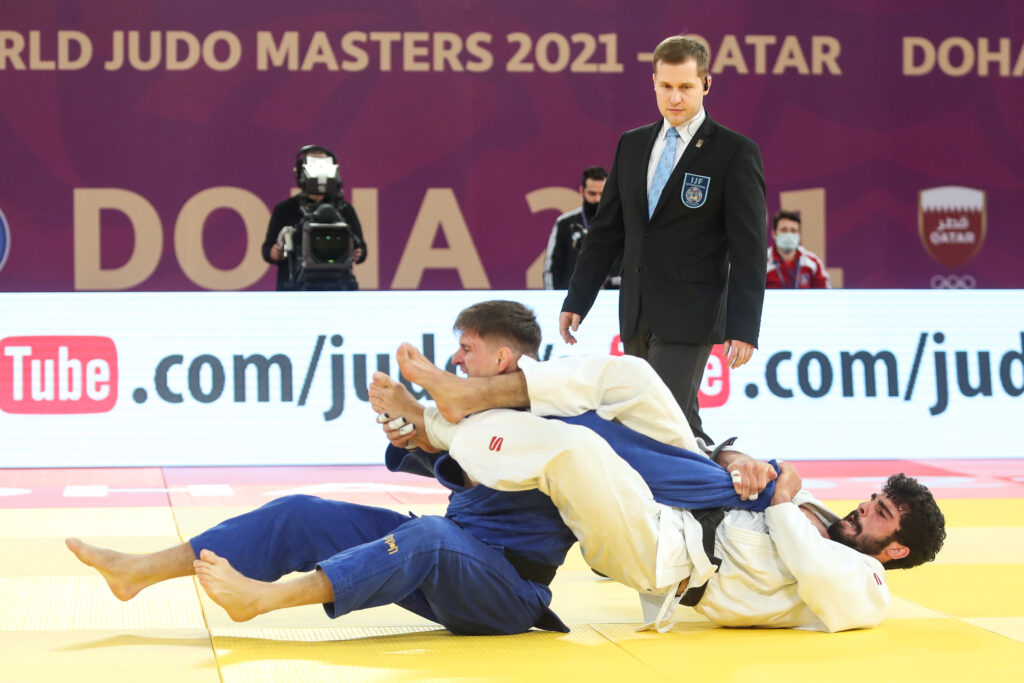 Being seeded number eight meant that Grigalashvili was placed in the same pool (A) as world number one Matthias CASSE (BEL). But Casse lost his opening contest to Robin PACEK (SWE) leaving the Georgian to dispose first of UNGVARI Attila (HUN) then Antonio ESPOSITIO (ITA) to take his place in the quarter-final. By that time Pacek had been defeated by Alan KHUBETSOV (RUS) and, after seeing off Khubetsov, Grigalashvili took his place in the semi-final. Emerging from the carnage in pool B (that saw seeds Antoine VALOIS-FORTIER (CAN) and Dominic RESSEL (GER) suffer early defeats) was unseeded LEE Sungho (KOR) to go up against Grigalashvili. The Korean team had been having a good tournament. But Grigalashvili brought an end to that good run throwing Lee twice and moving smoothly on to the final.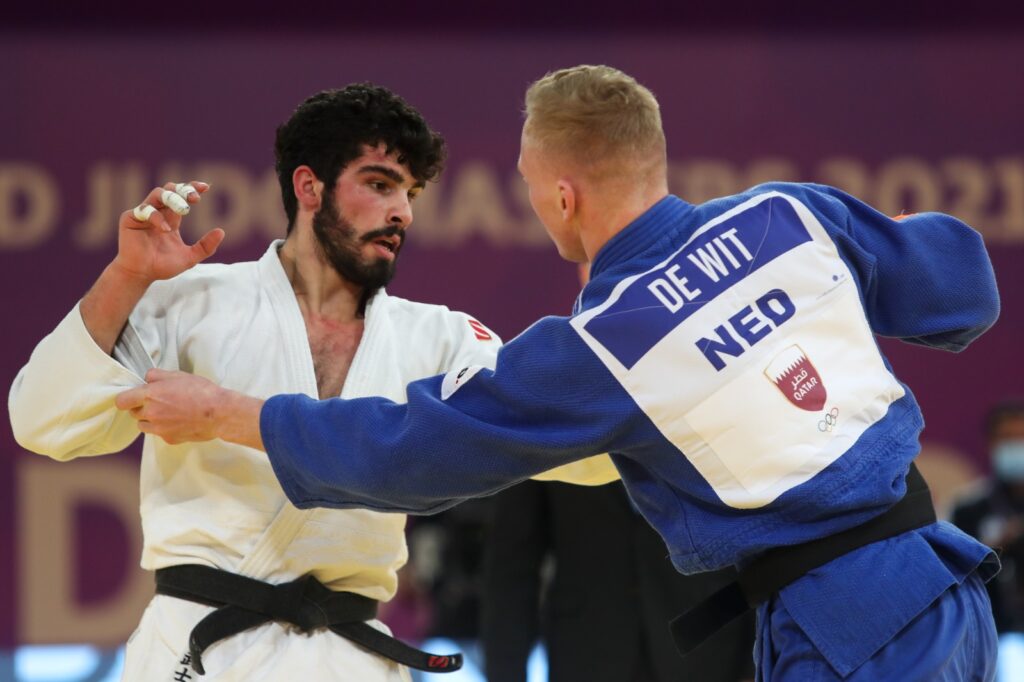 Meanwhile in the lower half of the draw Grigalashvili's team mate, Luka MAISURADZE (GEO), had failed to ignite, losing his opening contest to 2018 World Champion Saied MOLLAEI (MGL). But Mollaei slipped up and lost somewhat surprisingly in round three to Shamil BORCHASHVILI (AUT) who in turn lost out to Ivaylo IVANOV (BUL). World Champion Sagi MUKI (ISR) was however one of the seeds (2) whose form lived up to the billing. The Israeli defeated Aslan LAPPINAGOV (RUS) and Christian PARLATTI (ITA) before coming face-to-face in the quarter-final with Frank DE WIT (NED) against whom he had a 1-2 record. An early exchange in newaza saw De Wit secure sangakugatame from which Muki had to submit and De Wit moved on to the final.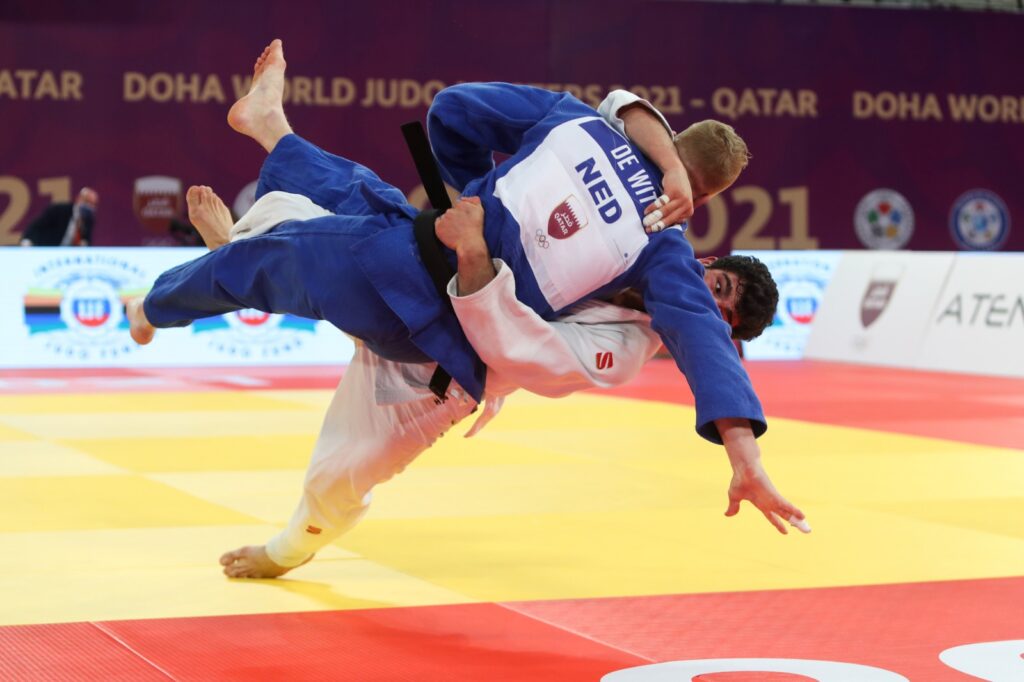 Grigalashvili had defeated De Wit in round two of the 2019 Baku Grand Slam, their only previous meeting. An injury stoppage with one minute left on the clock seemed to upset De Wit's rhythm and Grigalashvili scored with sasae tsurikomi ashi immediately upon the resumption. The action continued in newaza and De Wit, with only 40 seconds left on the clock, was unable to get to his feet and was caught in jujigatame from which he had to submit. Sagi Muki bounced back to take bronze from Lee Sungho whilst in the second bronze medal contest Ivaylo Ivanov prevailed over Alan Khubetsov.
Judoka
Author: Sheldon Franco Rooks
---