Of the four categories going head to head on the second day of the IJF Masters, only Tato GRIGALASHVILI (GEO) is a returning gold medallist from 2021 however Kim POLLING (NED) arrives with four Masters titles under her belt hoping to better her bronze medal result last year.
The current world champion of the -81kg category has finally attained the sought after world title and is on top right now but he won't be without the competition from his finalist rival, Matthias CASSE (BEL). It will be a double hit from Belgium in this category as Sami CHOUCHI is also within the seeding. It is heavily laden with Europeans this year at the top level but the youngster from Brazil, Guilherme SCHIMIDT who has defeated some of our champions already has made a name for himself and has soared to number four in the world ranking list.
It has been a tough run as of recent for the Israeli hero Sagi MUKI but he will still be turning up for the fans, just a little further down the list and joined by team mate Iftach BADASH.
Many may have hoped for the return of Clarisse AGBEGNENOU (FRA) in the -63kg category but after suffering a small injury during her comeback in the Champions League, it will be a little while longer until we see her back on the tour. In fact the only medallist from the previous edition in Doha is Andreja LESKI (SLO).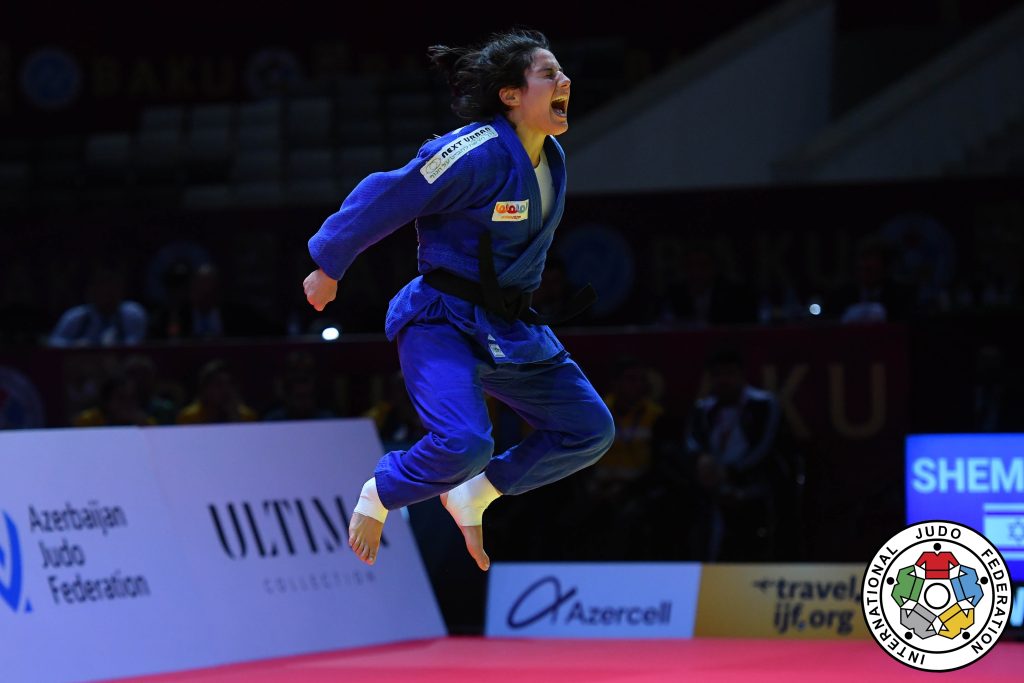 The list is brimming with younger faces, a fresh wave of women are coming through in this category, from our junior successes including OZBAS Szofi (HUN) and Joanne VAN LIESHOUT (NED) to the EYOF champion, and a strong hope for the home nation Kerem PRIMO. Israel have multiple chances in this weight with Gili SHARIR in the seventh seeding position and Inbal SHEMESH who took her second grand slam title in Baku just last month. At the top sits Lucy RENSHALL (GBR) who most recently took her team to the final of the Champions League.
There has been a lot of news surrounding the fate of the -73kg category as legend ONO Shohei (JPN) has bowed out of competition, however legends still remain including this weeks number one seed, Lasha SHAVDATUASHVILI (GEO).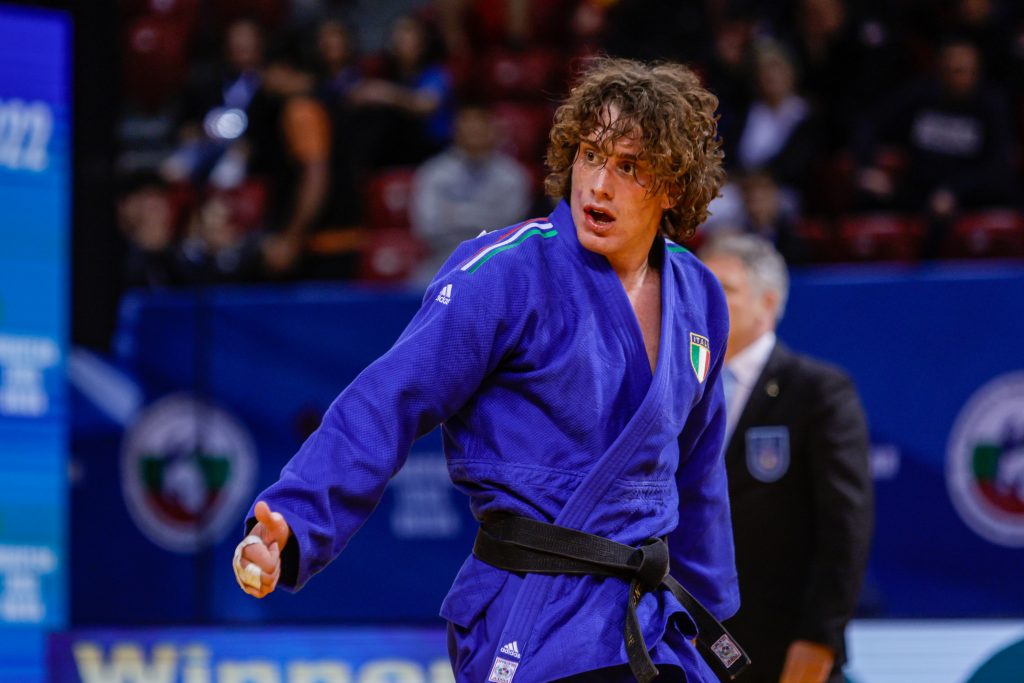 For the Italian team, this category was becoming a little crowded, 2016 -66kg Olympic champion Fabio BASILE was trying to make a run in the heavier weight however this week he announced he would be returning to -66kg where he took glory in Rio. That of course still leaves European silver medallist Giovanni ESPOSITO and world medallist Manuel LOMBARDO who have both taken residence in the top eight in Jerusalem. Tohar BUTBUL (ISR) is coming in as the number two seed and with this the expectation of a place in the final if all goes well on the day, leaving plenty for the home crowd to support. 
Not only have the Croatian judo fans had plenty to celebrate this year with an all-Croatian world final between Barbara MATIC and Lara CVJETKO, a historic moment, but they're already on a sporting high with their third place in the Fifa World Cup! This will no doubt be giving the world ranked #2 and #6 the extra motivation to succeed. It is a strong game of doubles in this -70kg category with both Marie Eve GAHIE and Margaux PINOT of France entered, Miriam BUTKEREIT and Giovanna SCOCCIMARRO of Germany and a nice pairing of Maya GOSHEN and Maya KOGAN for the home nation but increasing their chances with three athletes is the Netherlands. 
Sanne VAN DIJKE is leading the group as the WRL #1 above the current world champion Matic, but joining her is younger team mate Hilde JAGER as well as bronze medallist from Doha, Polling. Polling was absent from the tour whilst starting her family but has expressed her desire to be back on the tatami as well as the podium. Since her return it hasn't been all plain sailing but the four-time European champion and four-time Masters champion has proven she's still a contender and will hopefully bring her winning nature and spirit to Jerusalem. 
Day two of the event will take place on the 21st of December and can be viewed at live.ijf.org. 
Judoka
Author: Thea Cowen
---