Day two of the Dusseldorf Grand Slam saw Tato GRIGALASHVILI (GEO) take the gold medal in the -81kg category. In a powerful and convincing performance, Grigalashvili topped a category that contained half of top 20 from the IJF World Ranking List. Grigalashvili caused the upset of the day when in his opening contest he defeated 2015 world champion NAGASE Takanori (JPN). He followed this up with a win against Antonio ESPOSITIO (ITA). And as if the giant-killing exploits against Nagase were not enough, Grigalashvili then proceeded to put out home favourite 2017 world champion Alexander WIECZERZAK (GER). With the goal of his first ever grand slam gold in sight, the 20-year old Georgian strode past first Alpha Oumar DJALO (FRA) and then in the semi-final Vladimir ZOLOEV (KGZ). Last, but by no means least, Grigalashvili controlled and dominated the current Olympic champion Khasan KHALMURZAEV (RUS) in a final that lived up to expectations.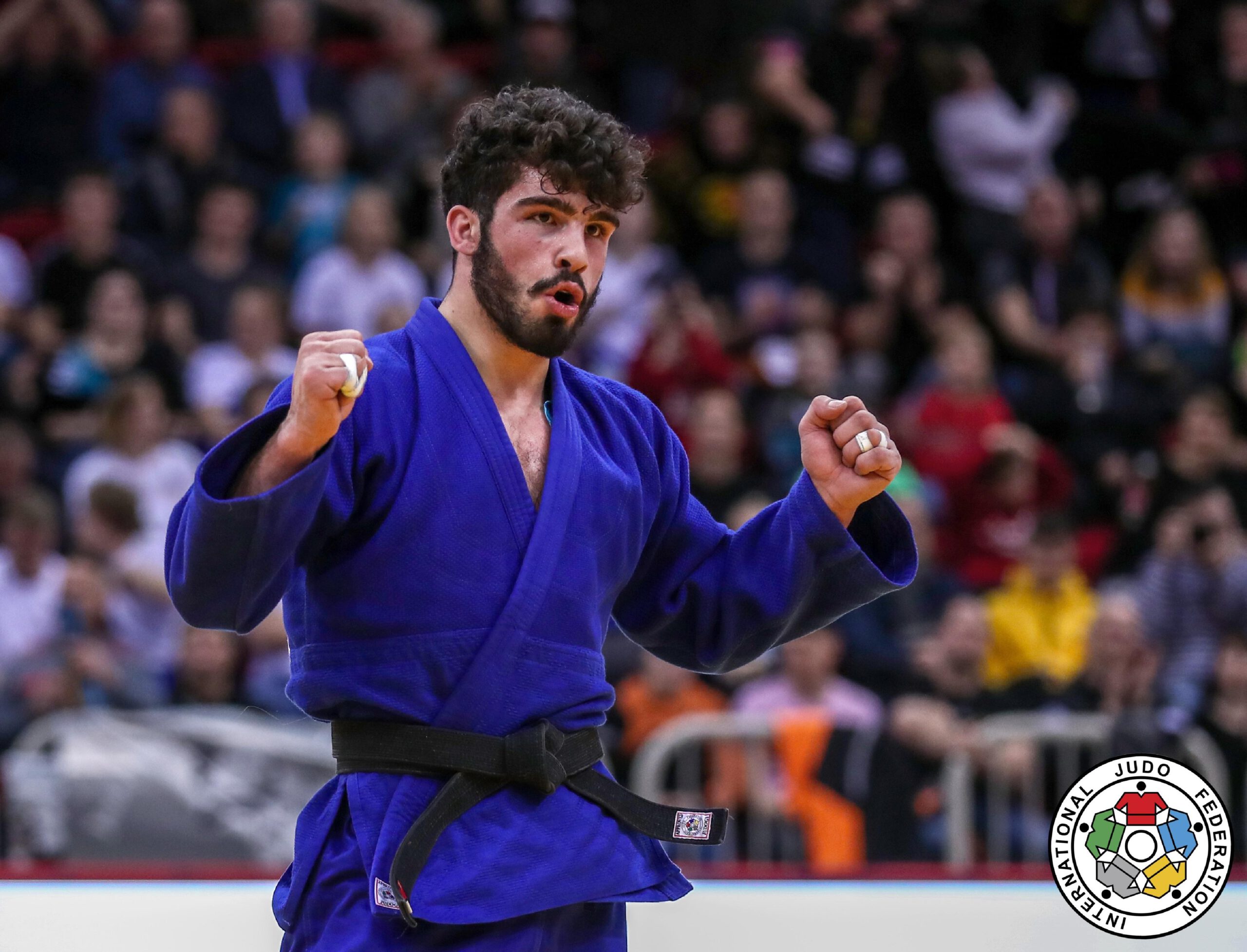 When asked to comment on his performance today Grigalashvili said,
I am very happy. It is my first gold medal at a Grand Slam. But I was expected to win here. Because up to this competition I had been training very well. So this is a special day for me.
With regard to the quality of the opponents he faced today, Grigalashvili said,
Today with Nagase, Wieczerzak and Khalmurzaev, there were big names on the draw sheet. This was a big motivation for me to face the Olympic champion and former world champions for example. But it helped to boost my self-confidence. I was so focused and was determined to do all I could to win here.
In response to a question regarding the Tokyo Olympics Grigalashvili said,
Of course I want to go to Tokyo. But a lot of things can happen between now and the end of the qualification period. I will try my hardest to achieve the best results in the forthcoming tournaments. But for now it's still too early to say for certain who will go."
Podium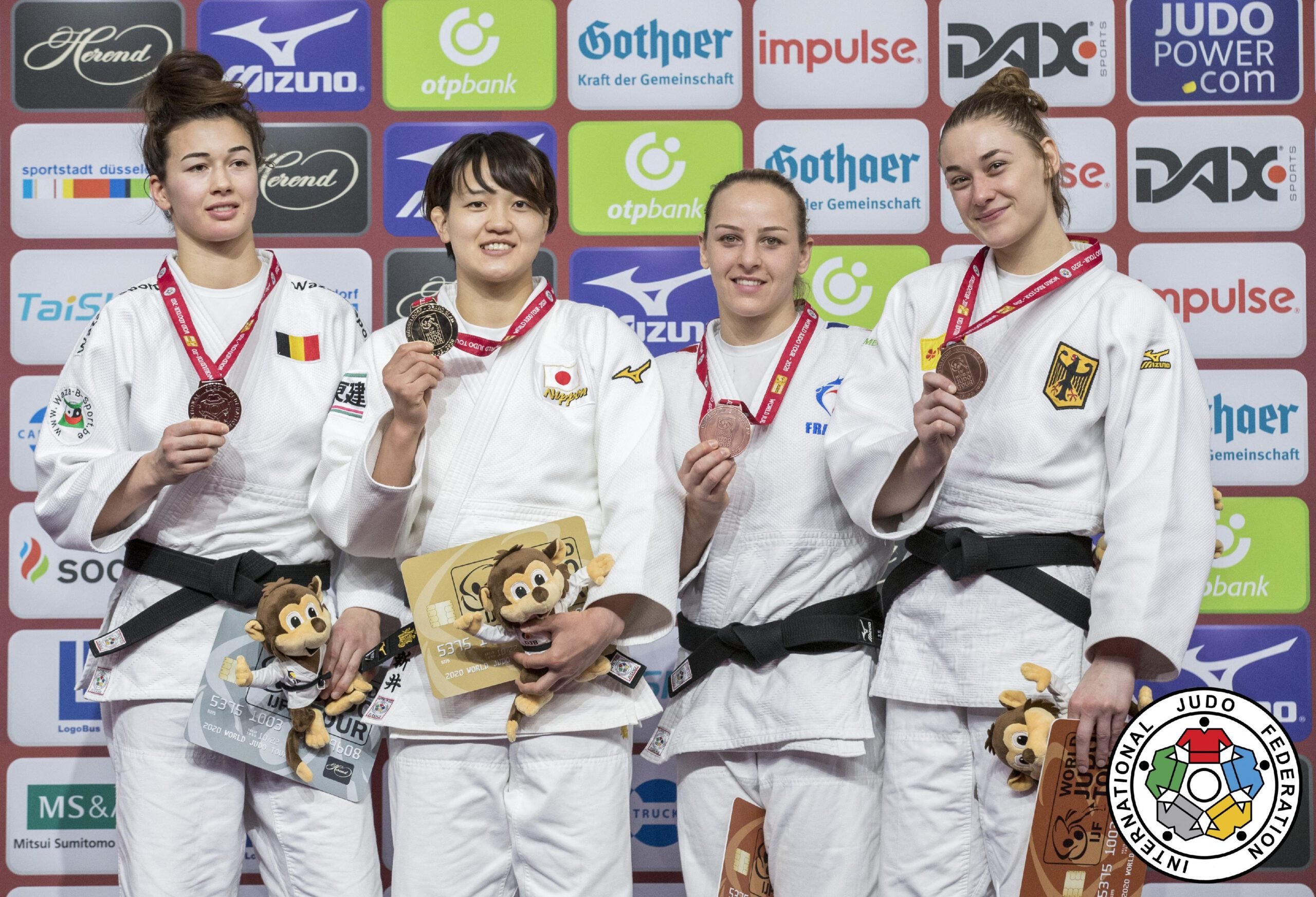 -73 kg 1. ONO, Shohei (JPN) 2. AN, Changrim (KOR) 3. ORUJOV, Rustam (AZE) 3. TSEND-OCHIR, Tsogtbaatar (MGL)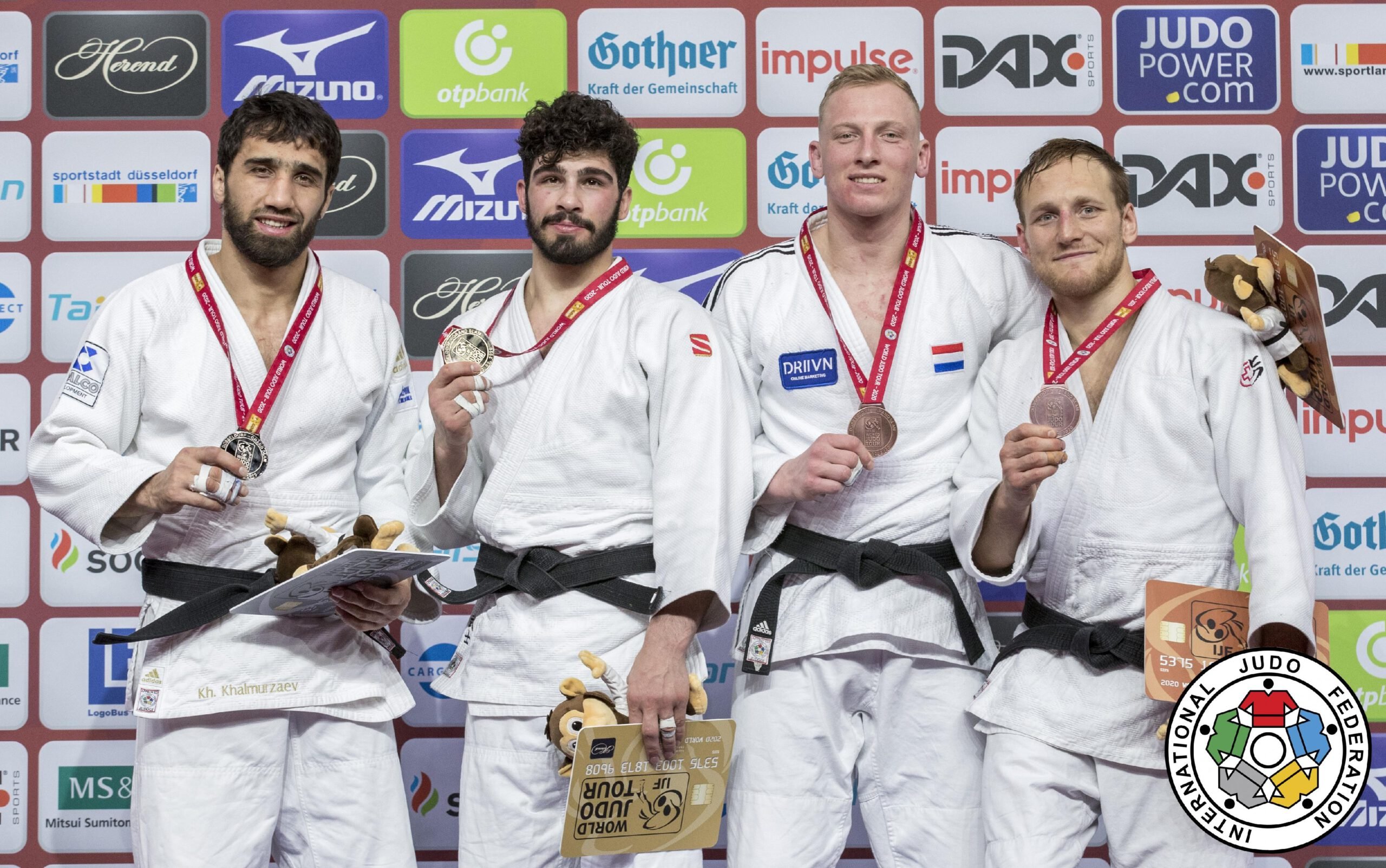 -81 kg 1. GRIGALASHVILI, Tato (GEO) 2. KHALMURZAEV, Khasan (RUS) 3. DE WIT, Frank (NED) 3. PACEK, Robin (SWE)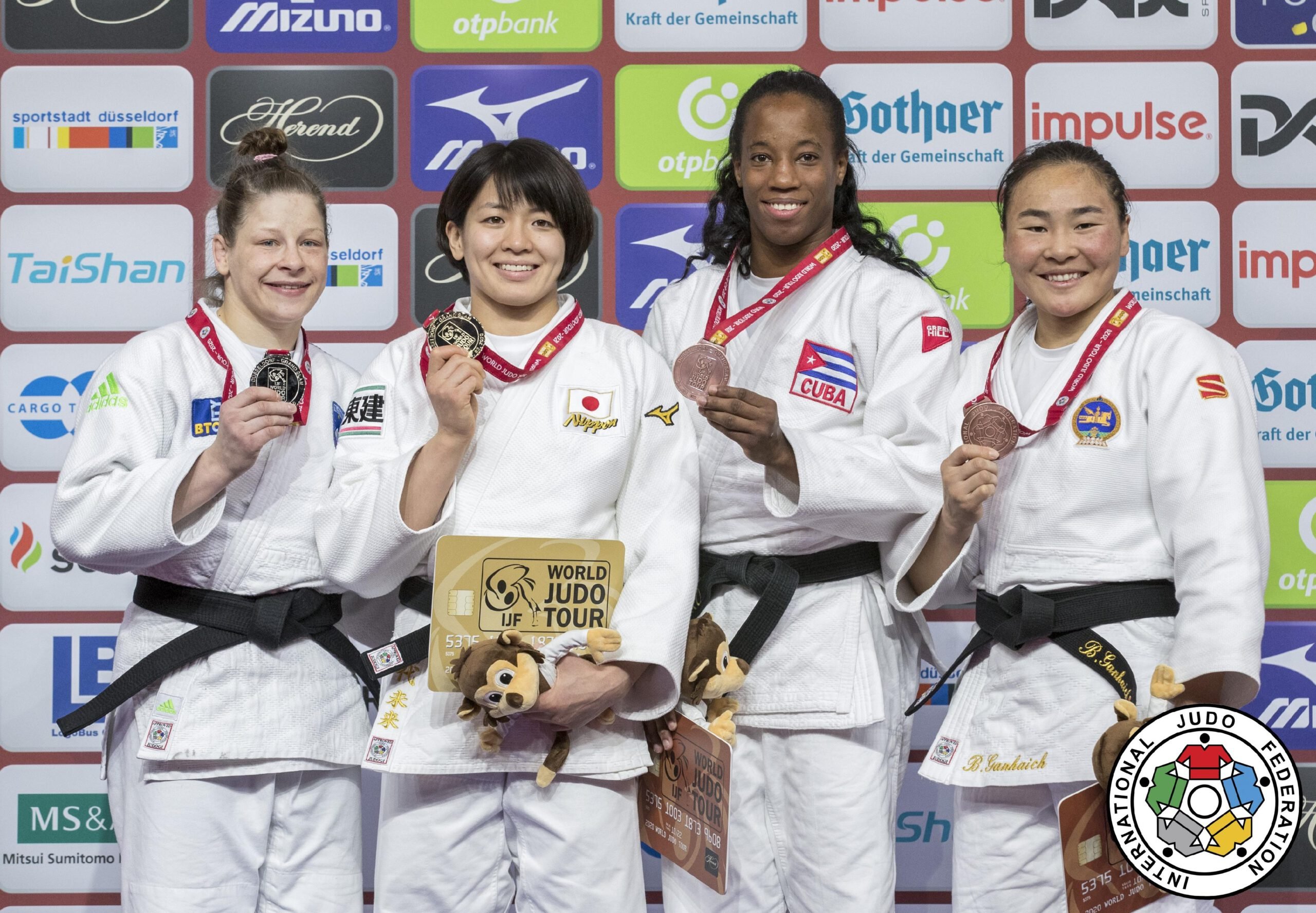 -70 kg 1. ARAI, Chizuru (JPN) 2. WILLEMS, Gabriella (BEL) 3. PINOT, Margaux (FRA) 3. SCOCCIMARRO, Giovanna (GER)
Judoka
---