Guidelines for Photographer
General Rules
Please upload only edited pictures in very good quality and only a selection of your best pictures. Take care for a good mix of male and female athletes and also the nationality (not only the home country).
Equipment
Please check if the clock and timezone is correct on your camera. If you are using Lightroom (or similar software) please take care that you keep ALL metadata.
Requirements:
Format: only landscape, minimum 3.000 px (240dpi)
Draw – max. 10 (focus on the coaches, and the speakers)
Warm up – max 10 per day
Venue – max 5 total
Podium – group pictures
Group picture (close together)
with and without VIP
Portrait / Head shot (landscape or square format)
Notes: You are the main photographer on spot. Find the central position and give signals to the athletes that they have to watch to your camera.
Action pictures – max. 30 – 50 per day (elimination), all nations, focus on final block, ONLY THE BEST PICTURES!!
Final block: min. 2 pictures of all gold medallists, also pictures of coaches
Pictures of VIP (EJU and LOC)
Sponsors: 5 good pictures of each EJU sponsor.
Tagging
After you have uploaded pictures please use and combine following tags:
Cups and Open: Day 1, Day 2, Draw, Warm-Up, Venue, Preliminary Round, Final Block, Podium, Weight Class (-48 kg, …), VIP, Staff,
Championships: also the weight class (-60 kg, +100 kg, …)
In our tag list (dropdown menu) you can find more tags.
NEW: Tagging Athletes
Time Schedule
| | |
| --- | --- |
| | |
| | |
| | |
| Gold Medalists (min 2 pictures of each) | |
| | |
| | |
Do's
We need a mix of close-ups and techniques and winning points.
We want to see emotions not only techniques.
Better close-ups than boring action pictures.
Don't forget to check brightness, contrast and white balance.
Don'ts
Don't use filters.
No action
No faces
No focus,
Too far away
No duplicates
Bad Examples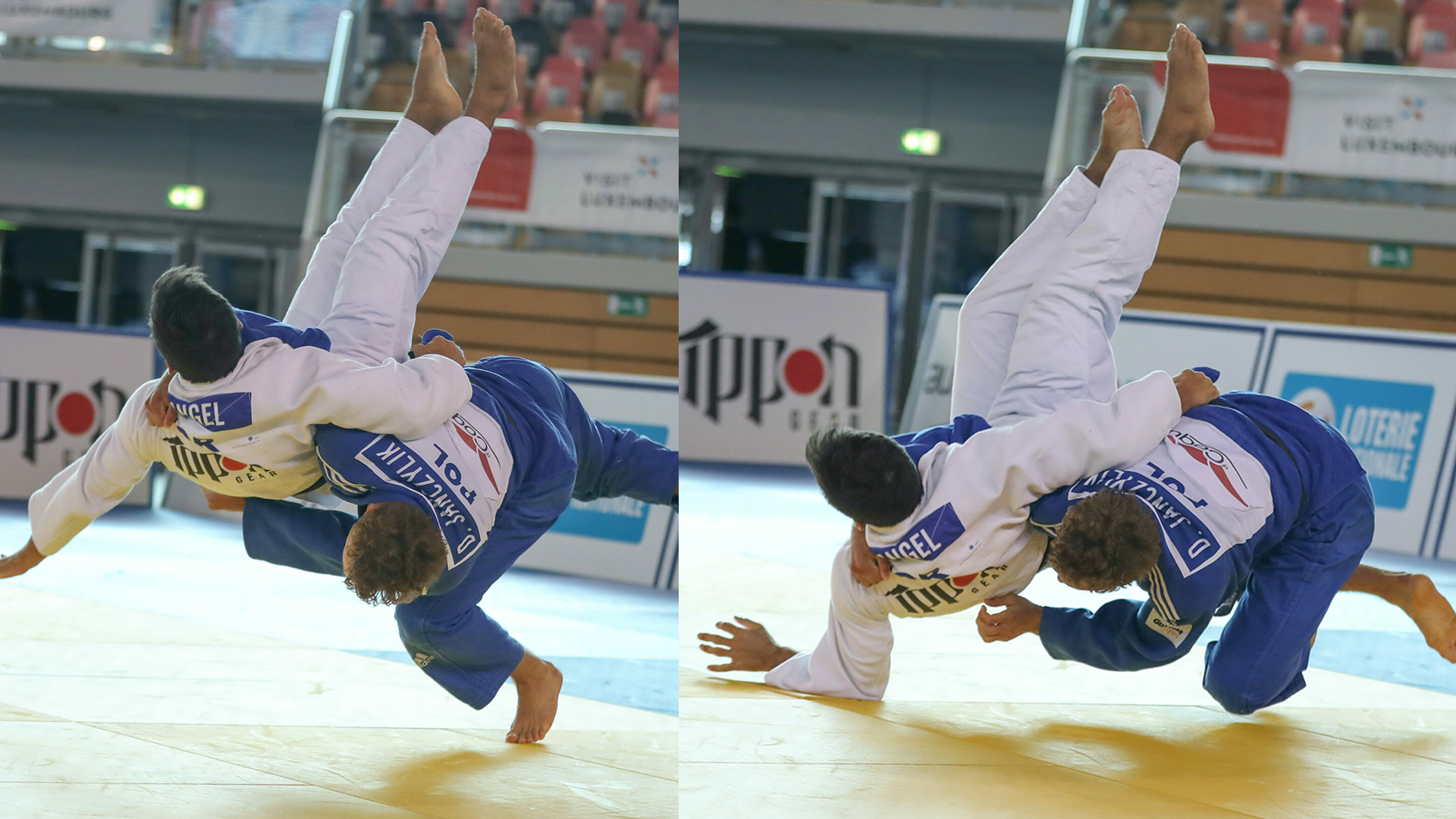 similar picture – please choose one good picture
no action
no faces and no good technique
Example gallery – European Championships Sofia 2022
https://www.eju.net/gallery/european-judo-championships-sofia-2022/228824/
Tutorial
Select the picture and upload them
Tagging: mark the pictures, chose a tag and press ADD TAG
You can also delete a tag
mark pictures, chose a tag and press: DELETE TAG