The individual competition was concluded today in Odivelas, Portugal,
with 13 new world title holders at junior level, only one managed to defend her title, ARAI Mao (JPN) in the +78kg category, defeating her team mate MUKUNOKI Miki in the final.
First up were the -78kg women, Ilana BOUVIER (FRA) managed to take her bronze medal against Eva Ronja BUDDENKOTTE (GER), then an opportunity for gold from Lieke DERKS (NED). Last year the Dutch athlete secured a bronze medal at world level but was looking to go one better. It was a tough fought contest against KIM Minju (KOR) but in the end, two waza ari scores from Kim left current Junior European Champion, Derks, with the silver medal.
Coming in as the top seed and winning the European Championships was in the back of my mind today, but I think I managed it well, I thought I could get a medal today, I didn't fight as well as I hope in the final but I am still leaving with the silver. Now we look forward to tomorrow, it's a new day, everyone will be fresh and really looking forward to fight.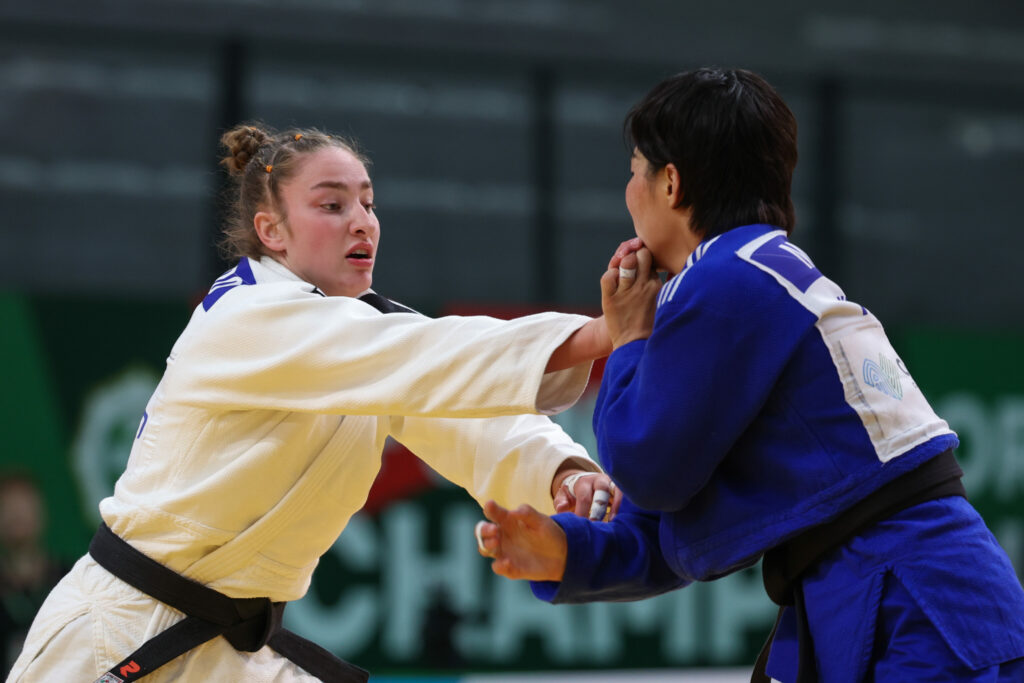 Europe earned a single medal in the -100kg category, a bronze medal from the Jean CARLETTI (ITA) and Joes SCHELL (NED) head to head. Though favour lay with the current Junior European Champion, Carletti, perhaps the disappointment of missing out on the final was weighing too heavily on the Italian athlete. On the other hand, Schell, who is not training with the national team but is here with his club, was geared up and ready to stand on the world podium. An initial score came from a combination, entering with a ko soto movement, he moved around the back and lifted his opponent, managing to score waza ari. After this, his confidence carried him through, scoring and winning the bronze medal with o uchi gari.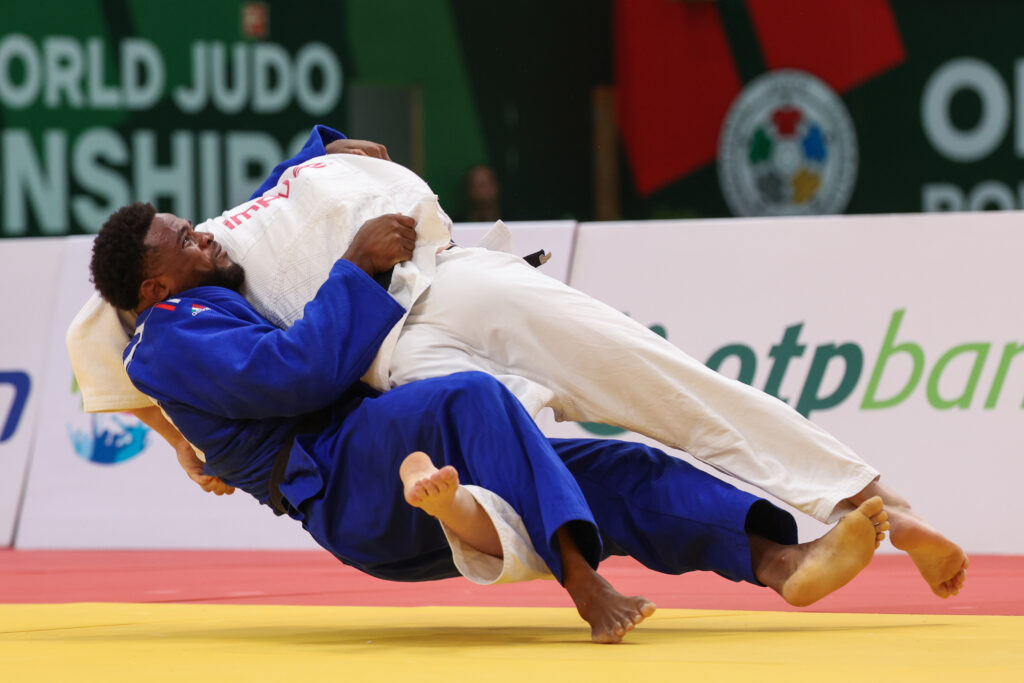 The +78kg category podium was completed by Asia and Pan America, however the +100kg podium was all-European.
Continuing his history-making streak, Giannis ANTONIOU of Cyprus took bronze in the +100kg following a silver medal win at the Junior European Championships last month. He lost out to eventual champion – both in The Hague, and today – Shalva GURESHIDZE (GEO), nevertheless, pulled through for the win. Countering his opponent from Poland, Grzegorz TERESINSKI, he claimed yet another major medal.
I want to continue to make my family proud, and my coaches. I have been training in Georgia for two years now, the heavyweights there are the best in my opinion and they really want to support me. I'm so happy I could make everyone happy and win a medal today, and I still have two years as a junior and will go for gold.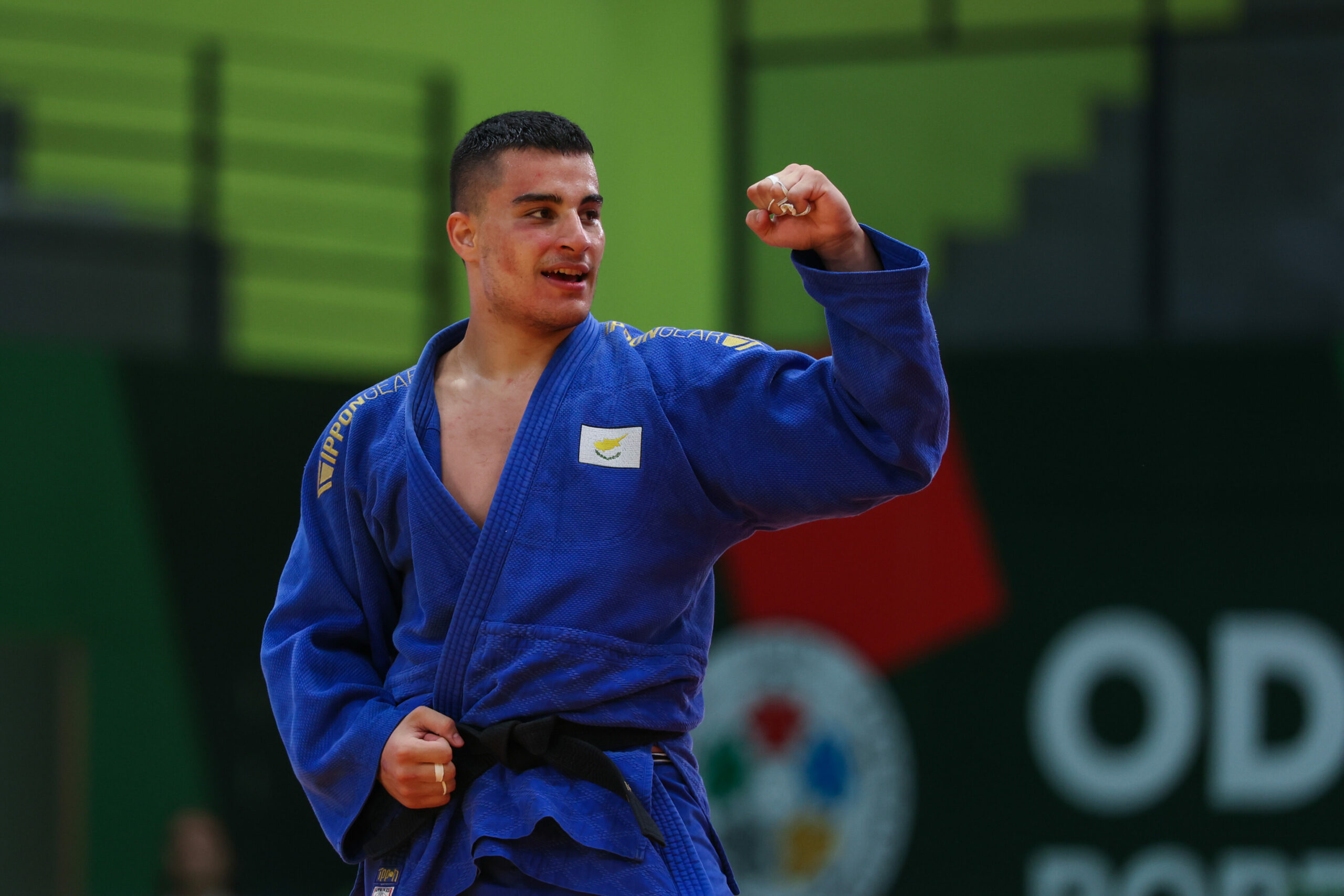 Current Cadet European Champion, Ramazan AHMADOV (AZE) took on Munir ERTUG (TUR), a regular on the IJF World Tour, taking a silver medal in the Tbilisi Grand Slam this year. It was an extremely close head to head, but a third shido was issued to Ahmadov almost three minutes in to golden score.
Though Ertug has had more success as a senior athlete, as well as achieving bronze medals at both junior and U23 European championship events, it was team mate Ibrahim TATAROGLU that ended up in the final with current Junior European Champion, Gureshidze. The Georgian really pulled through for their team who had not met expectations this week following a very successful Junior European Championships, and in the end, threw for waza ari, secured the hold and looked to his team as they counted the ten seconds until he became the Junior World Champion.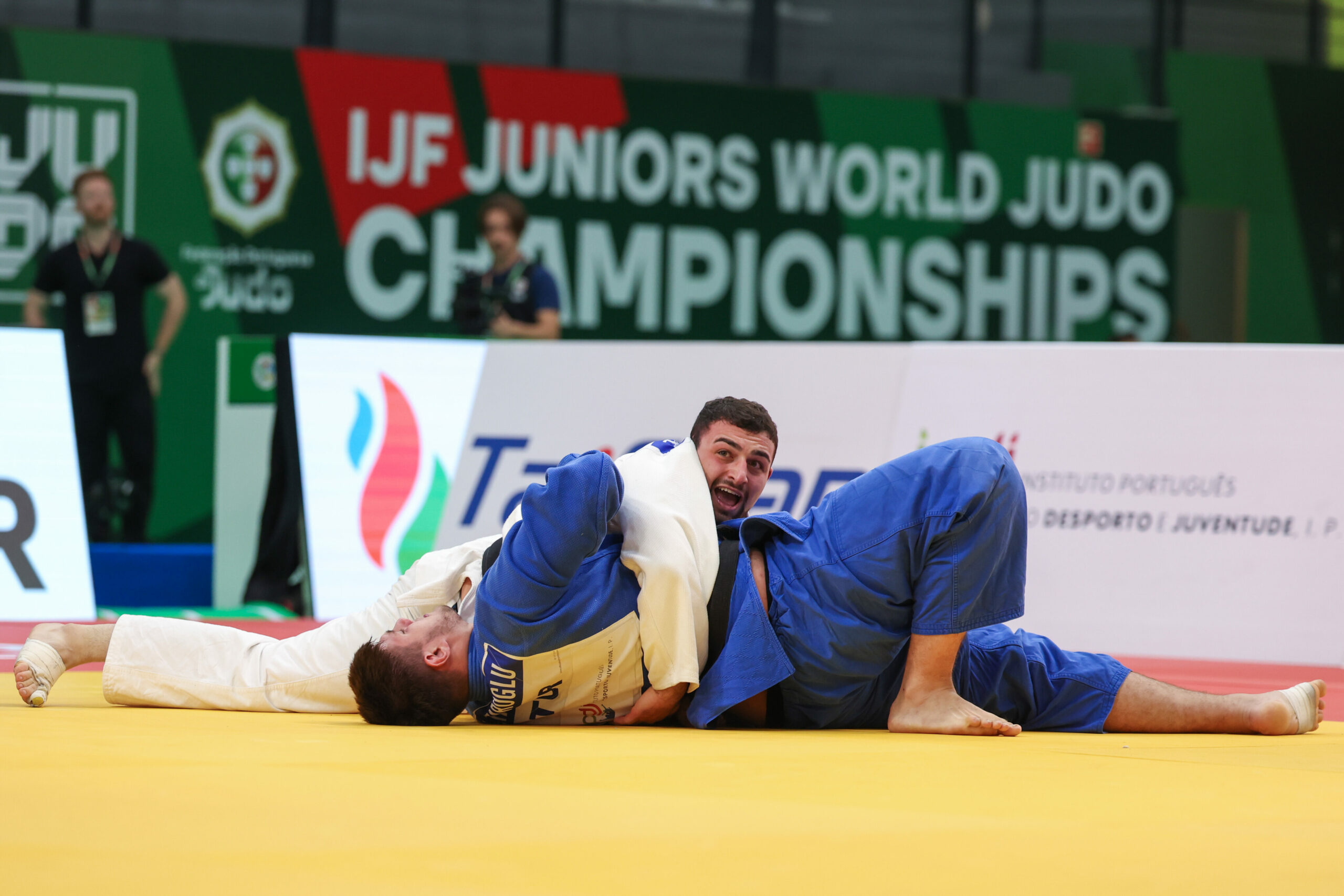 At the end of individual competition, Japan took the lions share of nine world titles while Republic of Korea, Azerbaijan, France, Italy and finally Georgia took the other five. Tomorrow however is a new day and we will see the team spirit resurrect some of these athletes and give them a second chance at world success in the Mixed Team Junior World Championships. Join us at JudoTV.com.
Judoka
Author: Thea Cowen
---