The Shlomo Group Arena was filled with spectacular judo throughout the past two days, where the U23 European Judo Championships took place. The total number of 14 gold medals were spread amongst 11 nations. Single golds going to Serbia, Kosovo, Germany, Azerbaijan, Great Britain, Moldovia, Hungary and Croatia. Three countries, Georgia, Russia and Ukraine scooped two golds a piece.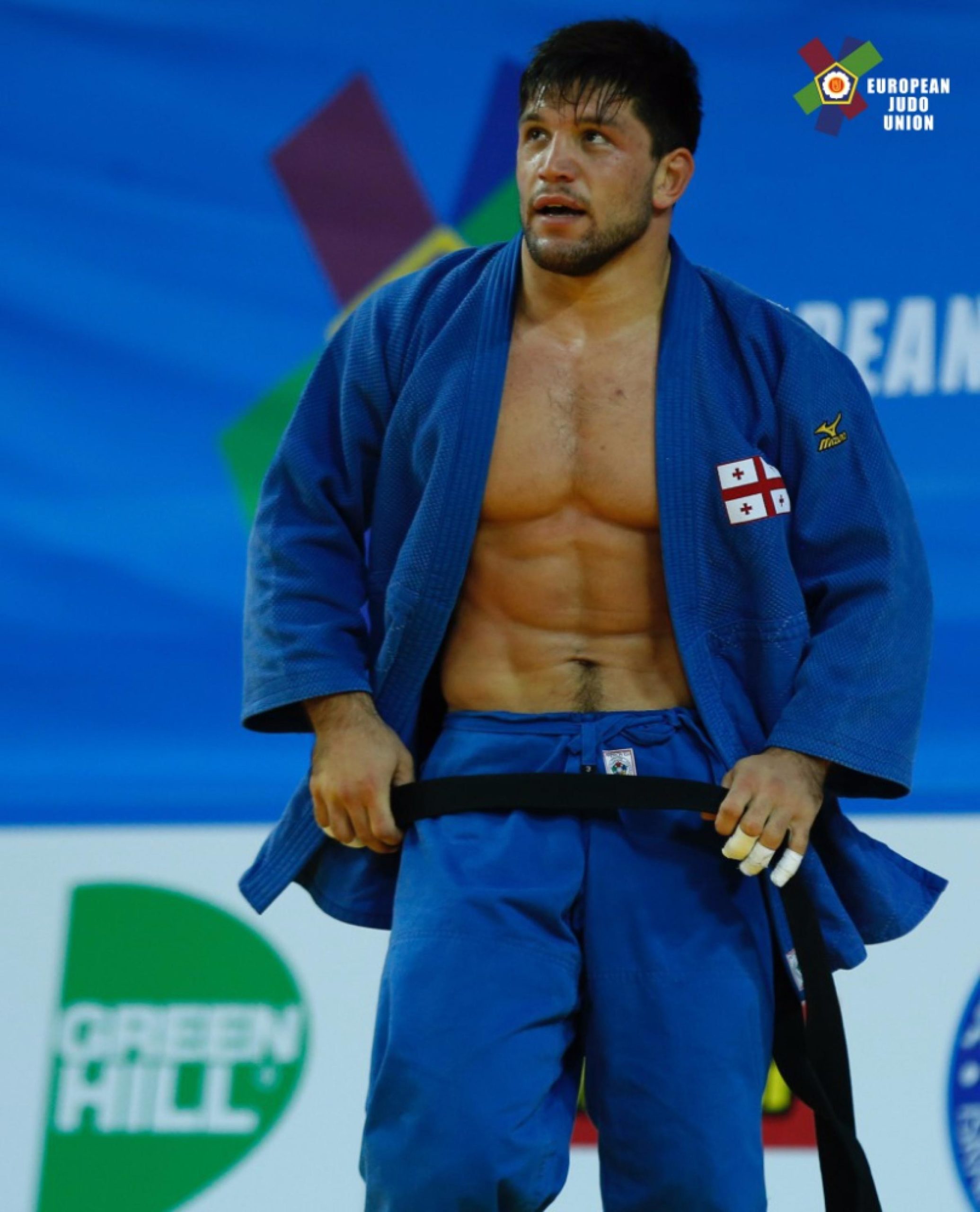 During the second day, we saw some stars of judo fail to progress to the final block, however, we were not disappointed by Georgian standout, Beka GVINIASHVILI. Viktor MAKUKHA (UKR) was the first to be challenged by Gviniashvili, where the Ukrainian was stopped half way into the contest. Progressing to the next round, the 21-year-old Georgian judo ace stunned Viktar KLIAVUSAU (BLR). Gviniashvili threw for Ippon with an enormous left sided o-goshi in the first minute.
Mihael ZGANK (SLO) fell into the same trap during the quarter-final, landing first for wazari, before Gviniashvili showed one of his signature moves, uchi-mata. What seemed to be a struggle for the audience was rather a planned move from Gviniashvili during the semi-final, where he faced Nemanja MAJDOV (SRB). The only contest which went to full time, seeing Gviniashvili scoring first for yuko with a left sided sode tsurikomi goshi, before switching to the right side, catching Majdov for wazari with an explosive ouchi gari.
"Today my goal was to fight tactically and not to try to much techniques. Before the semi-final I felt slow. Maybe that was the reason that the fight was so close."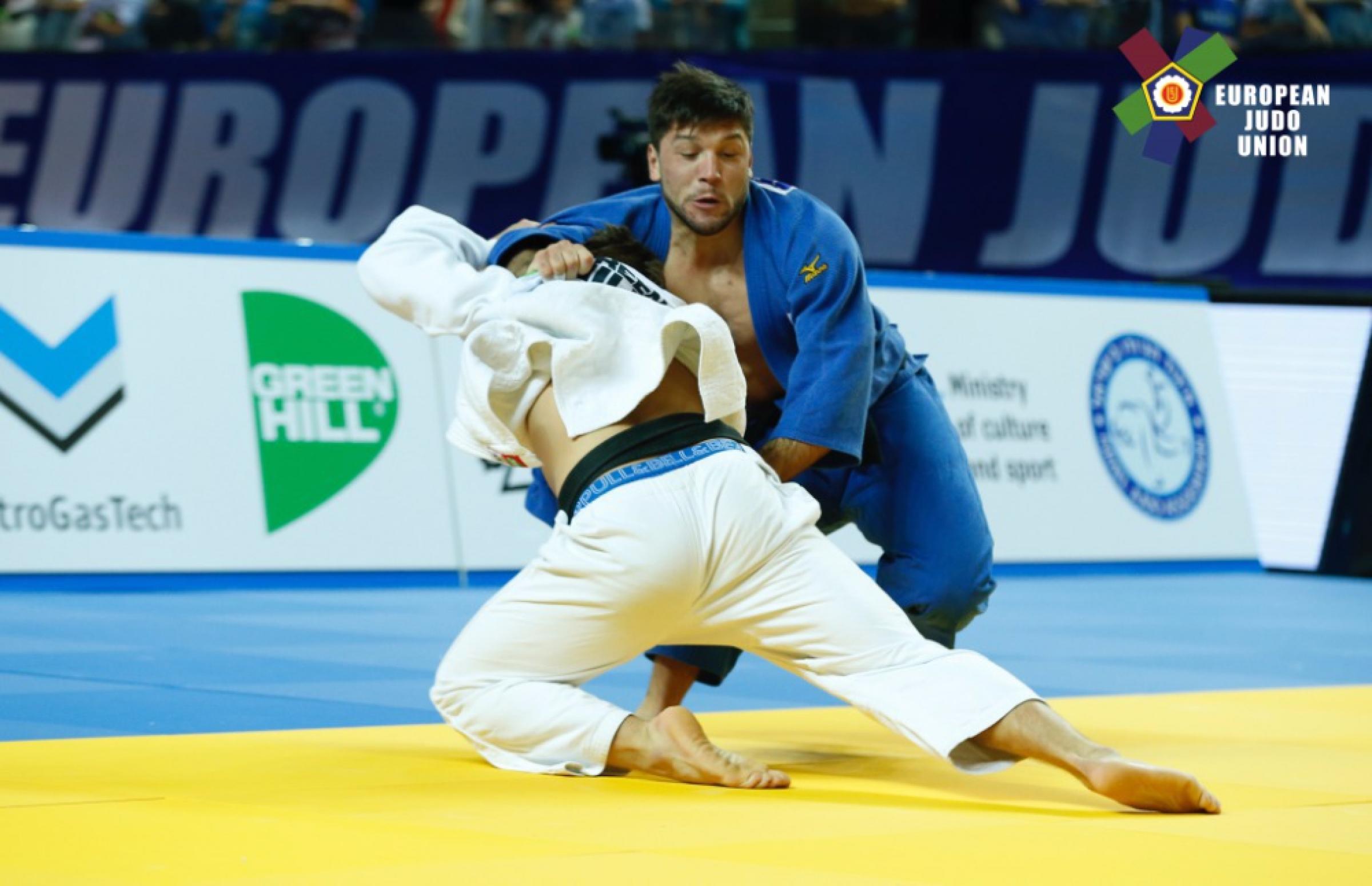 Gviniashvili was a step away to be the 14th athlete to claim the prestigious European treble, Cadet, Junior and U23 titles. To do so, he served Yahor VARAPAYEU (BLR) with an incredible come back during the final of the -90kg category. Even though, Gviniashvili triumphed, it was Varapayeu to score first by a drop knee kata guruma whilst managing to stop Gviniashvili to get his favoured controlling double pocket grip. A minute later, Gviniashvili responded to a failed attack by Varapayeu, using his full force to manoeuvre his opponent to the ground by te waza, waza-ari scored and a hold was secured to finish the final.

"My opponent made one score in the beginning, but I was really sure to win this fight. It was enough time, there was no rush. I want to do it step by step and I knew my time will come."

Although, for Gviniashvili the treble wasn't his aim to enter this tournament, the Rio Olympian was set to establish again his position and get back to fighting in his preferred -90kg category. Gviniashvili short stay at the -100kg was a temporary move to accomplish his dream and book an extra spot for Georgia at the Rio Olympic Games.

"I got the qualification just before the end of the deadline and I was not so well prepared for Rio. But for sure I will be better prepared for the next Olympic Games. The change was good for me, because I can move faster and I can do more techniques. I know that I am physically stronger in -90kg than in -100kg."

Beka Gviniashvili will compete next weekend at the Georgian Championships and to conclude his year, he will participate at the Golden League in Grozny in December.
---
-70 kg

1. GERCSAK, Szabina (HUN)

2. YEATSBROWN, Katiejemima (GBR)

3. SAMARDZIC, Aleksandra (BIH)

3. TELTSIDOU, Elisavet (GRE)

-78 kg

1. TURCHYN, Anastasiya (UKR)

2. SHMELEVA, Antonina (RUS)

3. GROENWOLD, Larissa (NED)

3. STANGHERLIN, Giorgia (ITA)

+78 kg

1. SUTALO, Ivana (CRO)

2. AKBULUT, Sebile (TUR)

3. KALANINA, Yelyzaveta (UKR)

3. MYERS, Jodie (GBR)

-81 kg

1. MCHEDLISHVILI, Koba (GEO)

2. ESPOSITO, Antonio (ITA)

3. AZIZOV, Abas (RUS)

3. SMINK, Jesper (NED)

-90 kg

1. GVINIASHVILI, Beka (GEO)

2. VARAPAYEU, Yahor (BLR)

3. DADASHOV, Firudin (AZE)

3. MAJDOV, Nemanja (SRB)

-100 kg

1. BILALOV, Niiaz (RUS)

2. SVIRYD, Mikita (BLR)

3. GALANDI, Philipp (GER)

3. ILYASOV, Niyaz (RUS)

+100 kg

1. KHAMMO, Iakiv (UKR)

2. BASHAEV, Tamerlan (RUS)

3. SPIJKERS, Jur (NED)

3. TSIARPITSKI, Uladzislau (BLR)
---