It must at times have seemed like a see-saw ride for Beka GVINIASHVILI (GEO) as he moved uncertainly between weight categories. However, since his defeat whilst competing in the -100kg category at the Rio Olympics, the 21-year old Georgian has made a successful return to -90kgs where in the opinion of many he is best suited. And so it proved today on the third and final day of competition of the Dusseldorf Grand Prix where Gviniashvili took gold looking comfortable back at -90kgs. It took some small degree of working out on his part before Gviniashvili (with one minute left on the clock) was able to get the better of relative newcomer BANDIKHUU Baterdene (MGL). Catching the Mongolian first neatly with de ashi braai for waza ari then, with seconds left, throwing his opponent with left sided o uchi gari for ippon. In round two Gviniashvili faced Mark ODENTHAL (GER). The pair had met twice previously with the Georgian winning by ippon on both occasions. Today was no different as after to and a half minutes Gviniashvili threw the German with o goshi for waza ari and followed up in osaekomi with yoko shio gatame for ippon.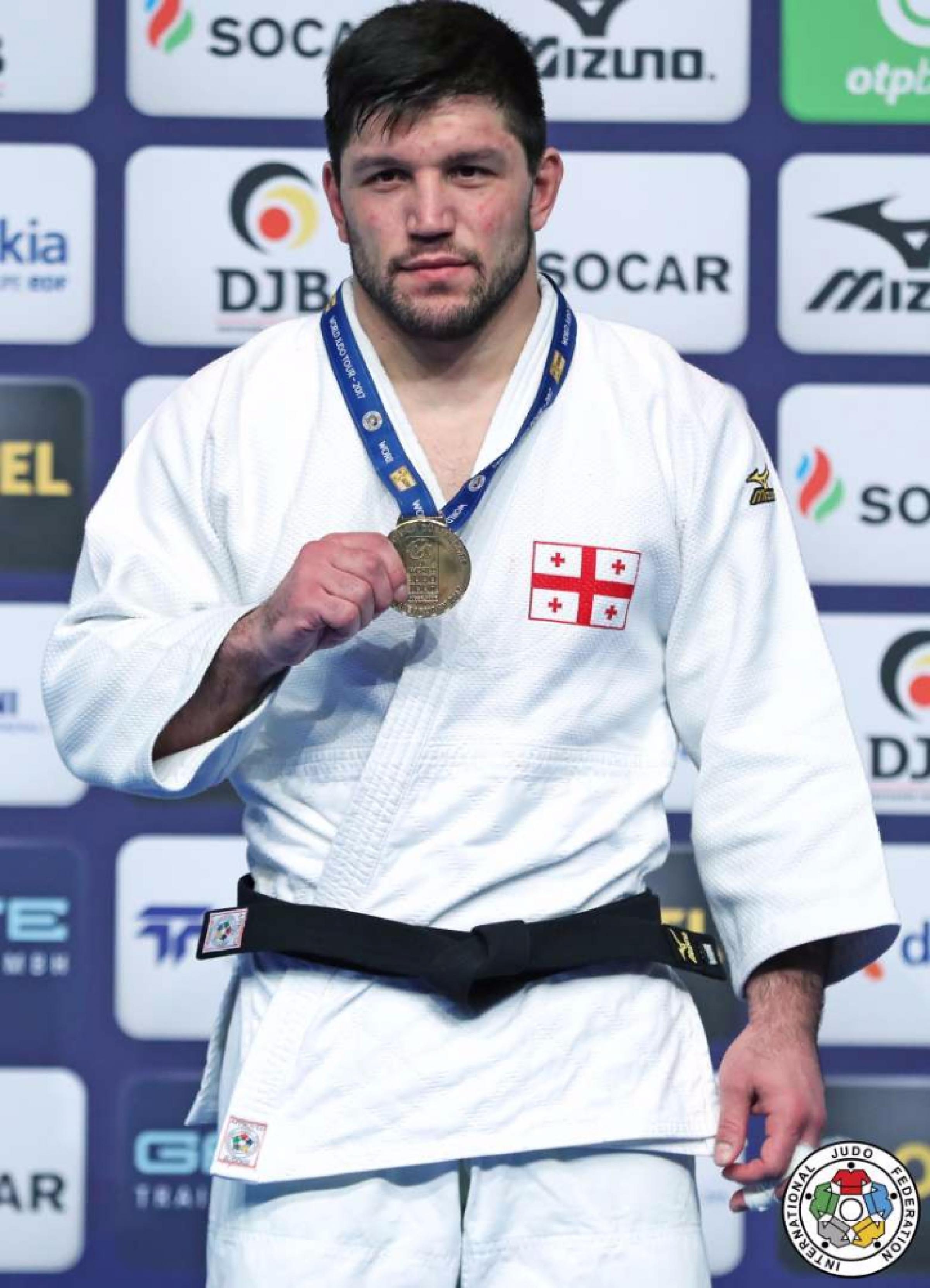 This brought about a quarter final contest with Komronshokh USTOPIRIYON (TJK) who only two weeks earlier had lost to Gviniashvili at the Paris Grand Slam. Dusseldorf proved just as disappointing for Ustopiriyon as after a little over a minute Gviniashvili threw his opponent with sode tsuri komi goshi for waza ari. Despite being harassed by Ustopiriyon, Gviniashvili still managed to come up with a second score which put the Georgian into the semi final. Gviniashvili was given a tough time by 19-year old Eduard TRIPPEL (GER) who managed to put up an exciting battle with the more experienced Georgian. A single score of waza ari from a strong ko soto gake was sufficient to take Gviniashvili into the final.
Waiting in the final was a first ever meeting with Khusen KHALMURZAEV (RUS). Credit goes to both competitors for putting on a gripping and fascinating head-to-head. It was the Georgian who eventually came up with a crunching o soto gari that brought Khalmurzaev crashing down onto his side which Gviniashvili quickly followed up with ushiro yoko shio gatame for ippon. At 21-years old, Gviniashvili can look forward to more of the same. It is unlikely that others in the category are looking forward to meeting him.
---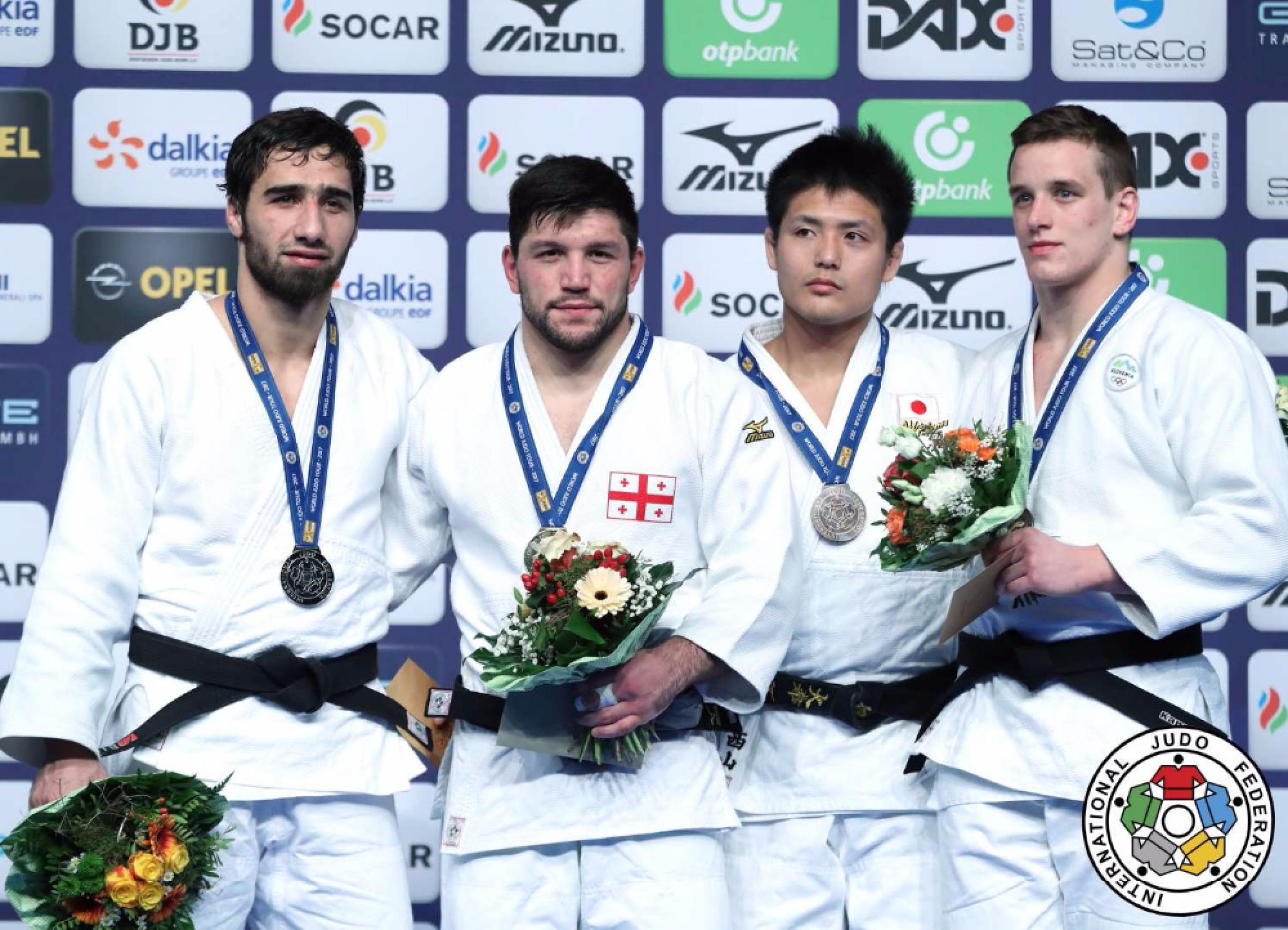 -90 kg
1. GVINIASHVILI, Beka (GEO)
2. KHALMURZAEV, Khusen (RUS)
3. ZGANK, Mihael (SLO)
3. NISHIYAMA, Daiki (JPN)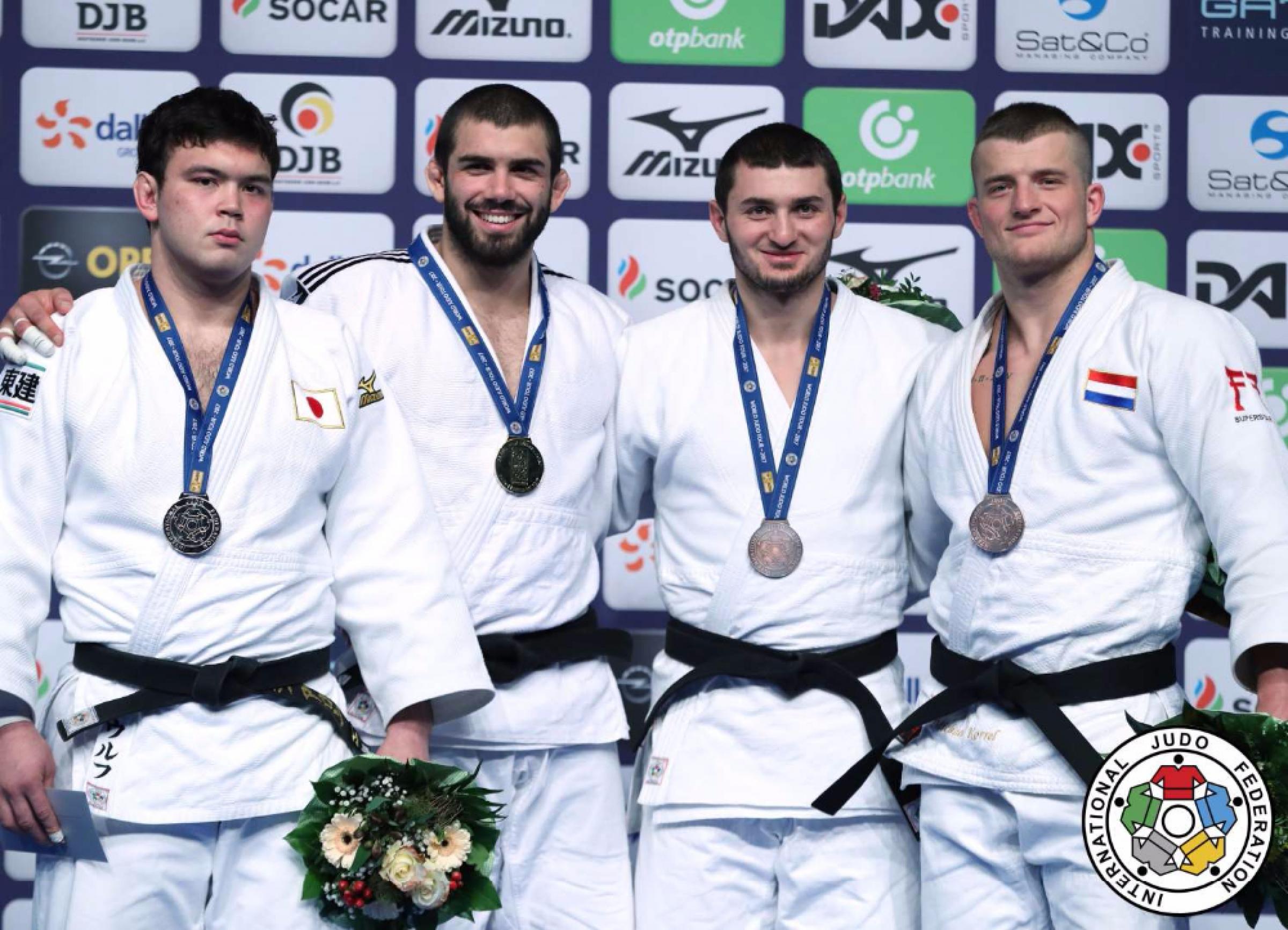 -100 kg
1. NIKIFOROV, Toma (BEL)
2. WOLF, Aaron (JPN)
3. ZANKISHIEV, Kazbek (RUS)
3. KORREL, Michael (NED)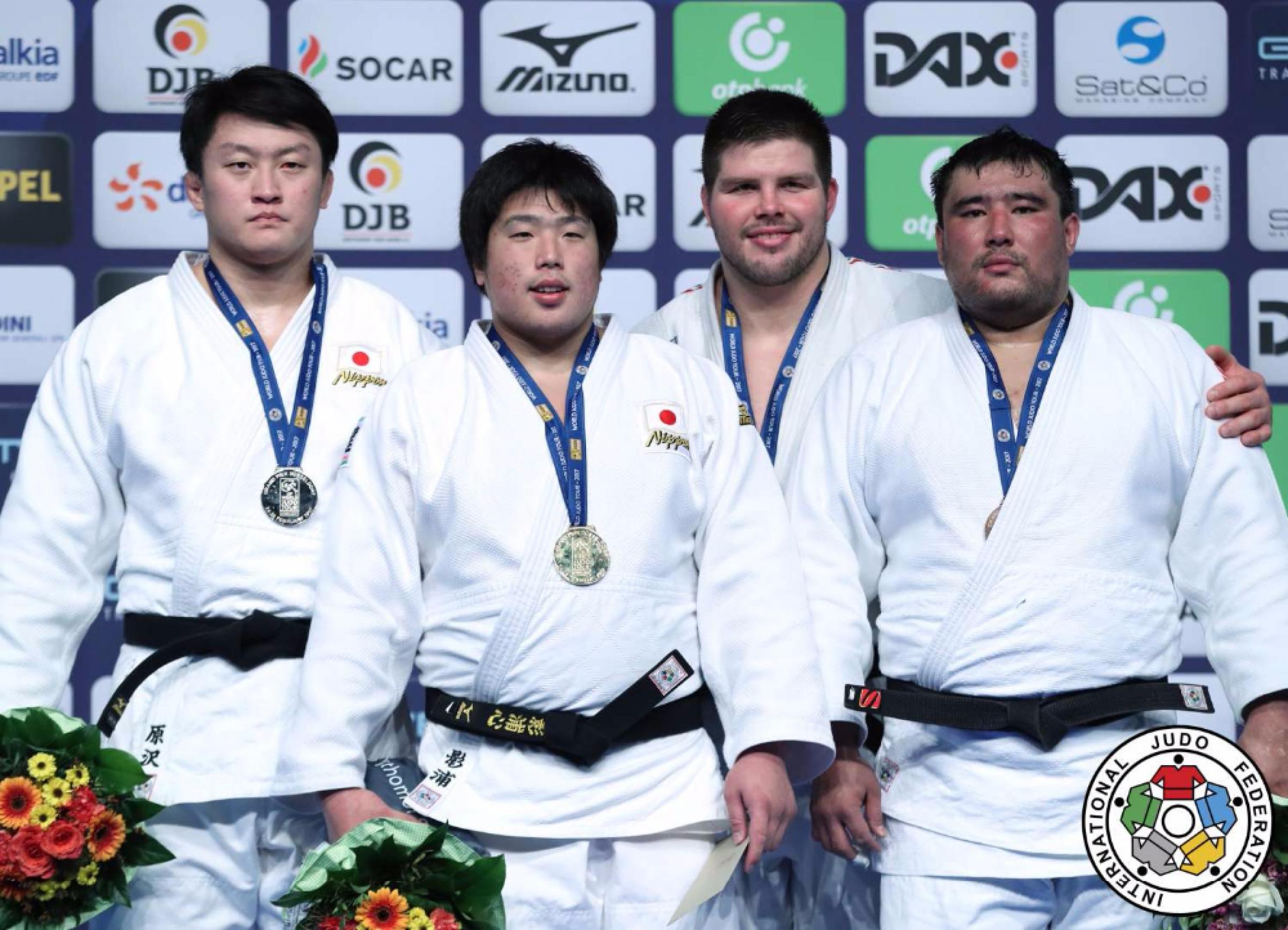 +100 kg
1. KAGEURA, Kokoro (JPN)
2. HARASAWA, Hisayoshi (JPN)
3. BOR, Barna (HUN)
3. SHYNKEYEV, Yerzhan (KAZ)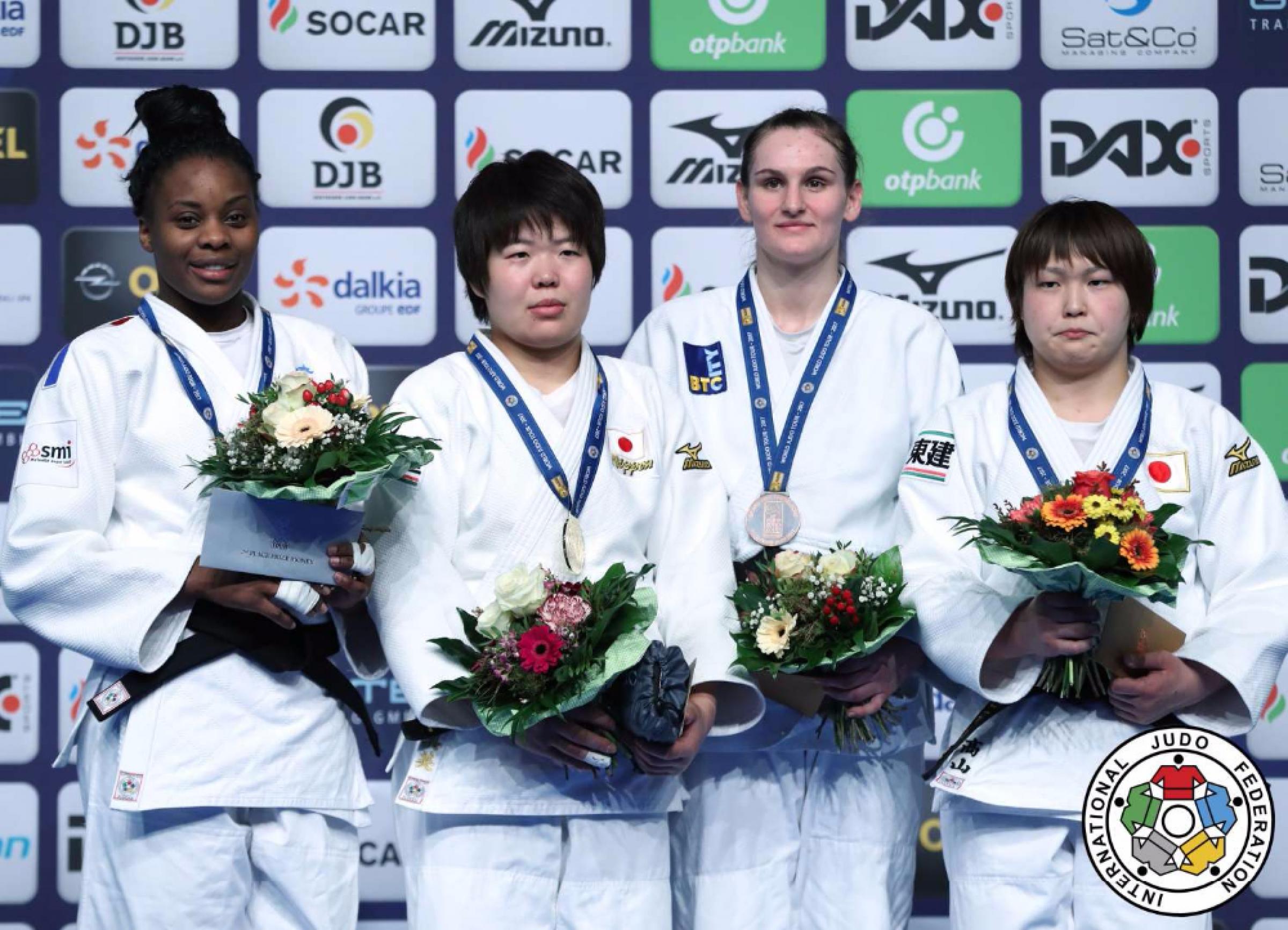 -78 kg
1. UMEKI, Mami (JPN)
2. MALONGA, Madeleine (FRA)
3. APOTEKAR, Klara (SLO)
3. TAKAYAMA, Rika (JPN)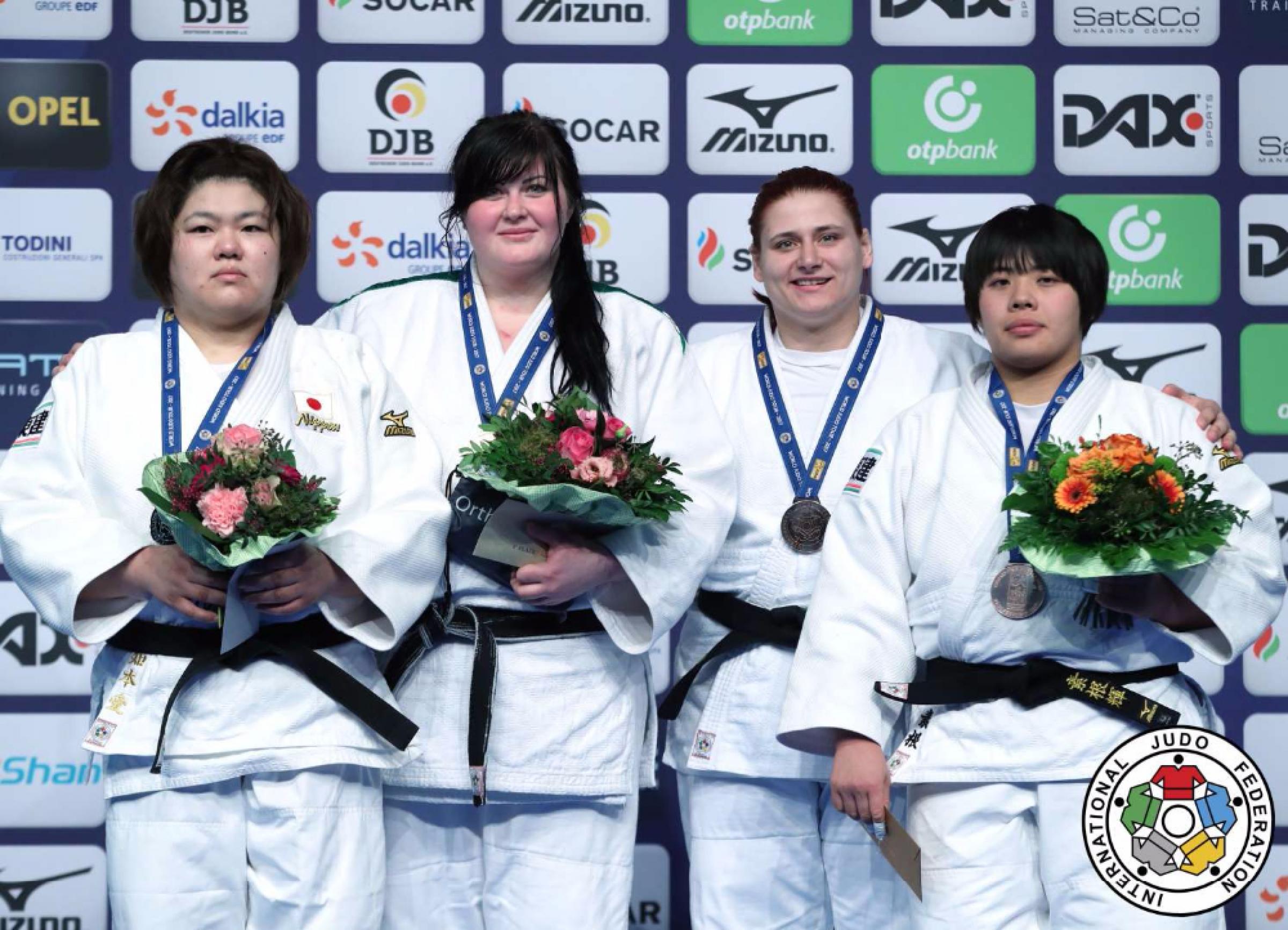 +78 kg
1. KINDZERSKA, Iryna (UKR)
2. TACHIMOTO, Megumi (JPN)
3. CERIC, Larisa (BIH)
3. SONE, Akira (JPN)
---
Judoka
---