Though Eljan HAJIYEV (AZE) was not the number one seed in the -81kg category today, there were huge assumptions that he would be on the podium. He ensured that became fact and took the junior European title, the second of the day for his country.
I feel so happy right now, for a long time I have been wishing for this junior gold medal. I have competed a lot before but never managed to take the medal and today I achieved my goal.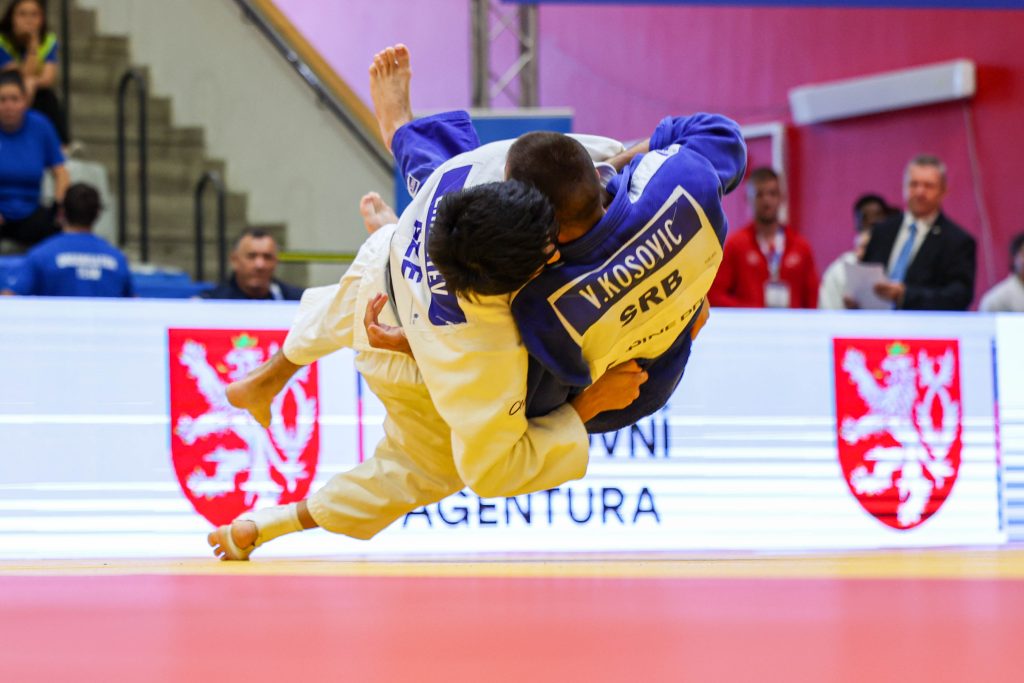 Recently he lost out in the junior world championships where he placed third, but rectified that loss in Prague. Notably, this junior athlete has been present as well as successful on the senior circuit, collecting grand slam medals in Tbilisi and at home in Baku.
There have been so many competitions where I reach the semi finals, and end up missing out but today I feel like I broke the barrier that has been in front of me. I feel really confident because of this and I am just so so happy.
This experience was evident on the tatami today, his presence seemingly more mature than his peers. Not only did he perform for himself, but his team and especially those who have achieved greatness before him.
It was such a big motivation for me to have Olympic champion, Elnur MAMMADLI and the only world champion for Azerbaijan Elkhan MAMMADOV they all support me and fully believe in me, and I'm just happy that I could deliver this gold medal to the team.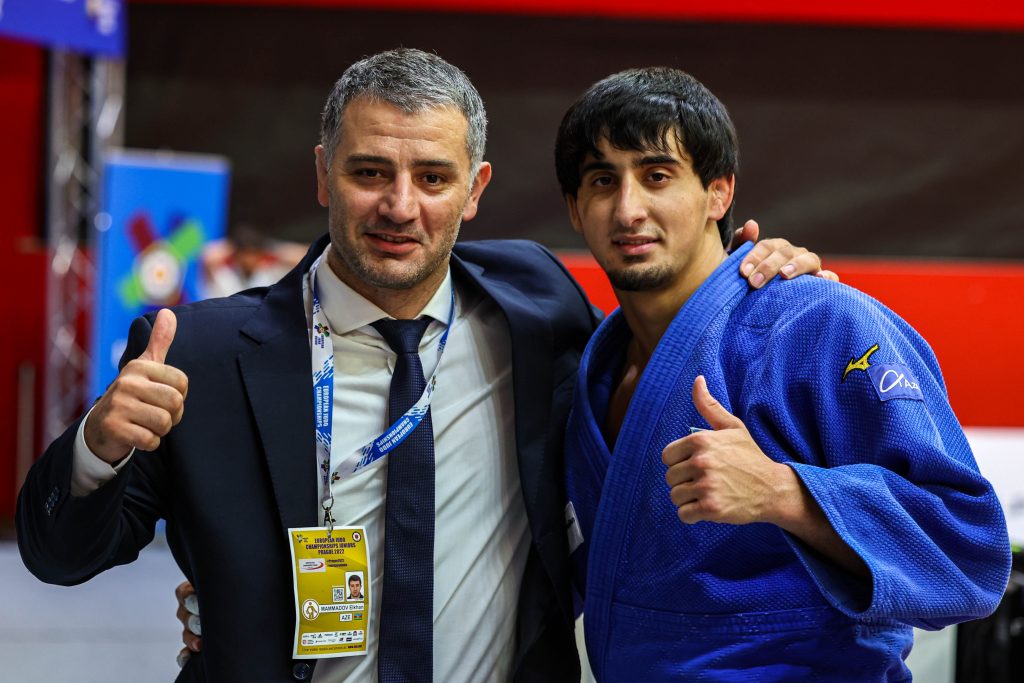 Vice President of the Azerbaijan Judo Federation, Mammadli is travelling regularly with the teams, from cadet, junior to senior, and today is was very proud to see his teams success.
Of course we are so happy for today, our athletes fought very well day and gave great individual performance, showing us what they are capable of. We were waiting for the gold medals today, some of our others weren't so successful but they are still very young and have much more time, but the ones who took gold, we were expecting greatness from them.
We are sending our junior athletes to grand slam and grand prix events for experience, so that they can use it in their junior events like today.
There will be further hope with one more day of individual competition to go here in Prague for their medal collection to grow but for now they can celebrate the wonderful success of both Hajiyev and Vusal GALANDARZADE (-73kg).
Judoka
Author: Thea Cowen
---