It's been quite challenging times since the French Judo team secured the first Olympic Mixed Team title ever in Tokyo on 31st of July 2021. Wednesday in Tashkent, on the very last day of the single competitions at the World Championships, the French anthem eventually was played again on highest IJF level. The relief of the athletes, officials, coaches and FFJ President Stephane Nomis was truly visible. Christophe MASSINA, member of the EJU coaches commission, talked with us about the current challenges and why the mixed team competition is something special for French judoka.
How does it feel that you can finally hear "La Marseillaise" (the French Anthem) on the seventh competition day, again after 31st of July 2021?
Christophe Massina: "It's great for all of us, for the whole team. Until yesterday we had two bronze medals, now we have one gold and four medals in total, are ranked 7th in the medal table. Great to see, that we are winning again. We have had quite tough times since the historic win in the mixed team event in Tokyo."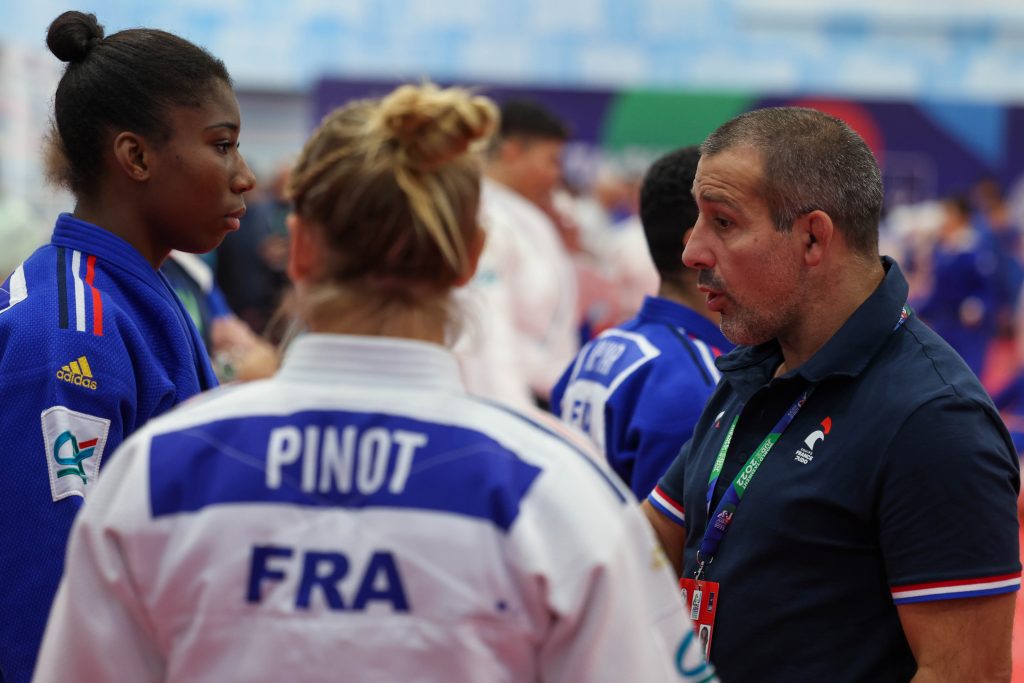 Why is that? What happened since then?
Massina: "Of course there is not just one reason: We had to face a few challenges like COVID-19, injuries and focusing on new goals after the historic Tokyo final. Of course there was a lot of attention after the Games, also a lot of pressure. And it's only two years before the Home Games in Paris. So the pressure is still rising."
What can be done in a situation like this?
Massina: "We work hard but we may not forget to have fun doing Judo. We need to focus on positive things. That is what we keep on trying. And it eventually paid off."
What are your expectations for the mixed team competition on Thursday?
Massina: "We won the silver medal for three times in a row at mixed team competions at World Championships, always facing Japan in the final. By the way: We have talked about Paris 2024 before. Do you recall the World Championships in Paris 2011? France won both team competitions, men and women. What I want to say? We have been showing special efforts at team events, no matter if it was women, men or mixed team. Our athletes like the emotions involved. I honestly don't have a clear explanation for us being team specialists. In Tashkent we are facing Georgia in the first round. Let's wait and see. And hopefully our athletes will have some fun!"
Author: EJU Media
---