A real neck and neck has developed in the -70kg category, aside from the close Dutch situation. This time, the French women are centre stage.
At the time of writing about Sanne VAN DIJKE and Kim POLLING of the Netherlands, the former was in second position in the Olympic rankings but following the Grand Slam in Tel Aviv in February, we have seen Margaux PINOT (FRA) step up to take this place, leaving herself and team mate, Marie Eve GAHIE at #1 and #2.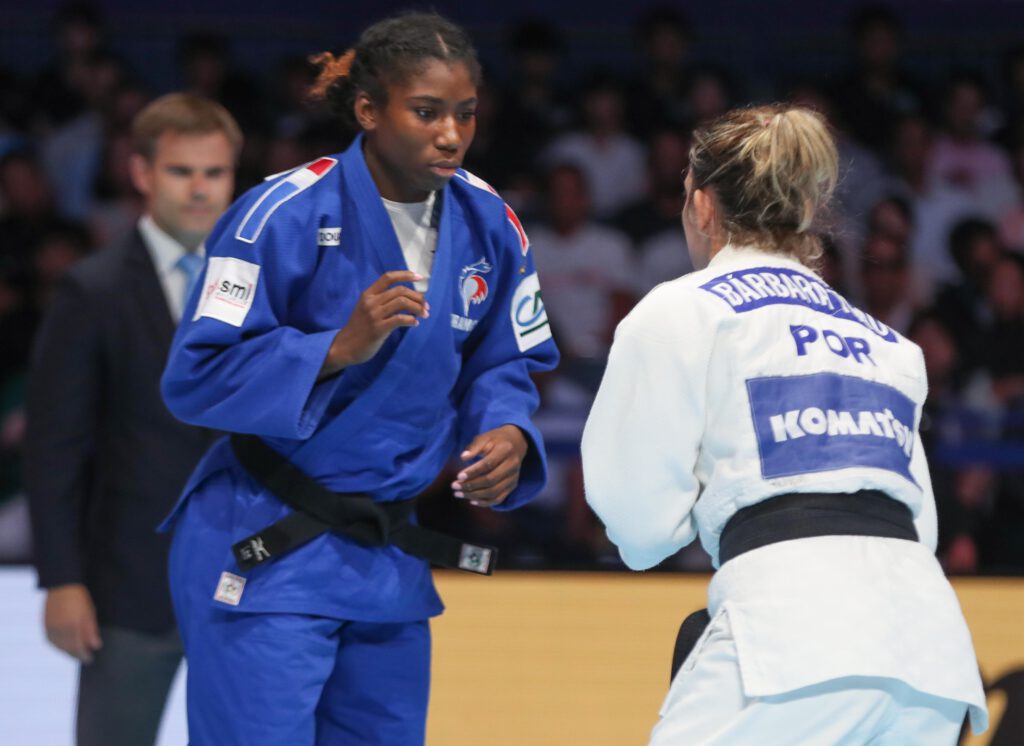 It could not be more beneficial for the French team to have such tremendous athletes leading the pack, however, it also strikes a terrible misfortune for the athletes in question as we quickly approach the Olympic Games with only place on offer.
The 2016 Junior European Champion, Gahie, has made it clear in this cycle that she can not only dominate the Grand Prix and Grand Slam events, but claimed a career highlight in Tokyo becoming the current World Championships. Since then, however, it has been hit and miss with her performances, though claiming medals she hasn't been at her peak. Many things can be contributing to this, no less the world pandemic and the effect this has had on numerous top competitors still finding their feet.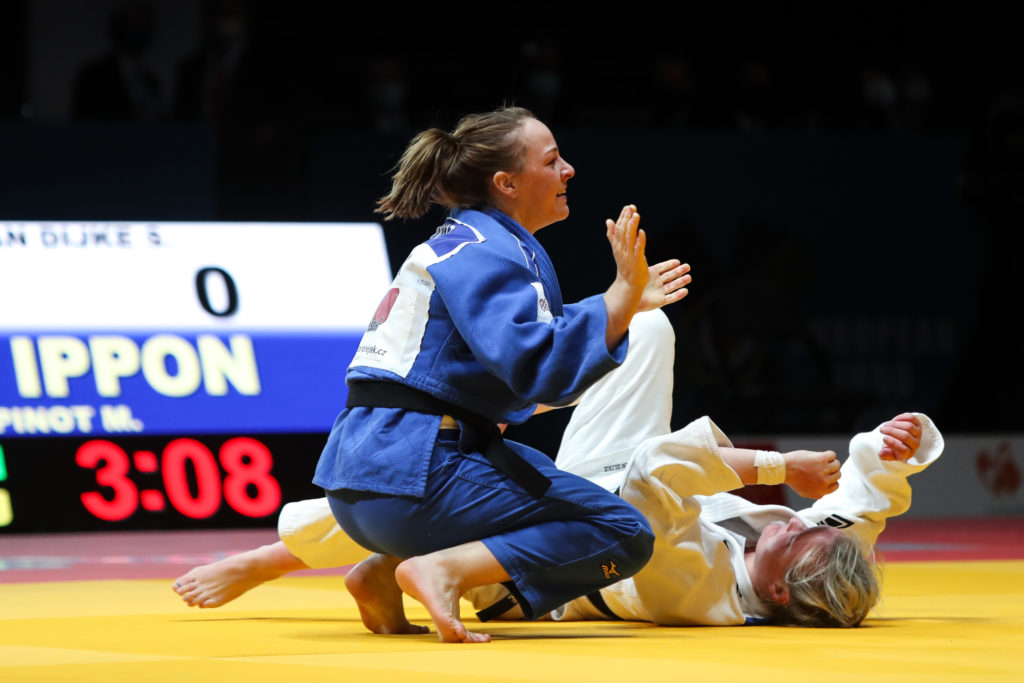 That isn't the case for Pinot. The only bug she's caught is the winning one. She may have taken a bronze in the World Championships, standing on the podium with her team mate, but only two months prior she claimed her European Championship title in Minsk. Though 2020 saw the tour take a pause, she managed a bronze in the Dusseldorf Grand Slam, returned from lockdown with a vengeance to pick up a Budapest Grand Slam silver and her second consecutive European title in Prague. Missing out on medal points during the IJF Masters event might have stung a little but a Tel Aviv Grand Slam gold will have eased that pain.
Of course there is still time for Gahie to regain her balance and prove that she can be Olympic Champion to match her World glory, but the pressure is most certainly on from Pinot who is chasing down the same dream. We will once again see the pair battle it out in just over three weeks in the Tbilisi Grand Slam, Georgia.
Judoka
Author: Thea Cowen
---