It is the 8th of March and the importance of this day is great as we celebrate International Women's Day 2021. European Judo is very fortunate to have countless female inspirations, whether it be athletes, coaches, referees or delegations. Today we have a reason to celebrate each and every one.
In the world ranking we have 5 of the 7 leaders from this continent, including Distria Krasniqi of Kosovo, and due to her immense success in the -48kg category, has earned the sport more funding for her fellow athletes at home. Achievements like this are becoming more and more, women's judo is constantly improving and the recognition well deserved.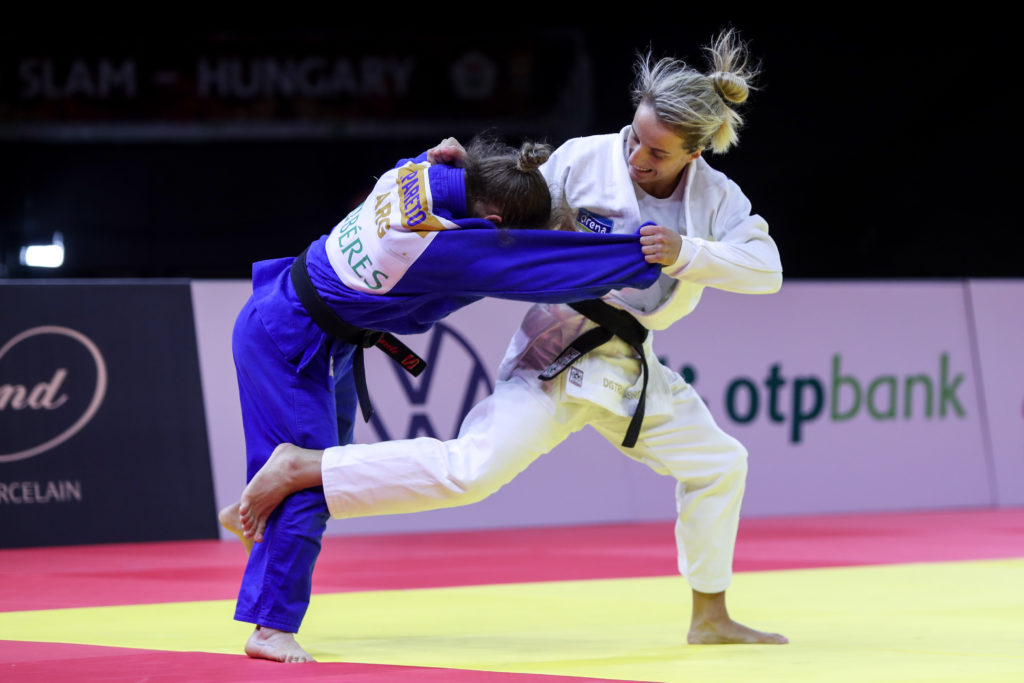 The International Judo Federation created the Gender Equity Commission with the aim of increasing the face of women in judo led by IJF Competition Manager, Dr Lisa Allan. With women in such active positions within judo, we can be confident in the development of women's judo and the future impact women will have.

As we approach the Tokyo Olympic Games, we are reminded that they are a significant marker for women in judo, for the first time, they will be equally recognised and represented, we will see an even amount of male and female athletes in the home of judo.
Today marks the celebration from grassroot level, the participation of clubs, coaches, parents and all those making a positive impact on young females in judo and their contribution to our ever-growing community. Though International Women's Day has a variety of missions including Women in Sport, the overall aim is to 'Celebrate women's achievement. Raise awareness against bias. Take action for equality.'

#IWD2021 #EachforEqual
Judoka
Author: Thea Cowen
---