Another IJF World Tour location ticked off. Tel Aviv, as always, provided us with some of the best judo on the circuit from the top athletes. Of the five remaining finals today, four were all-European match ups. 
First up were Beka GVINIASHVILI (GEO) and TOTH Kristian (HUN) in the -90kg category and as far as history dictates, the win was going to the Georgian as it stood at 8:1. The pair have been competing with one another since 2013 and only in 2014 in the junior world semi final did Toth manage to succeed. It wasn't long until Gvinishavili scored with some nice ashi waza but the pair battled it out before a well-timed o goshi secured the gold for the number one seed, his first medal of the year.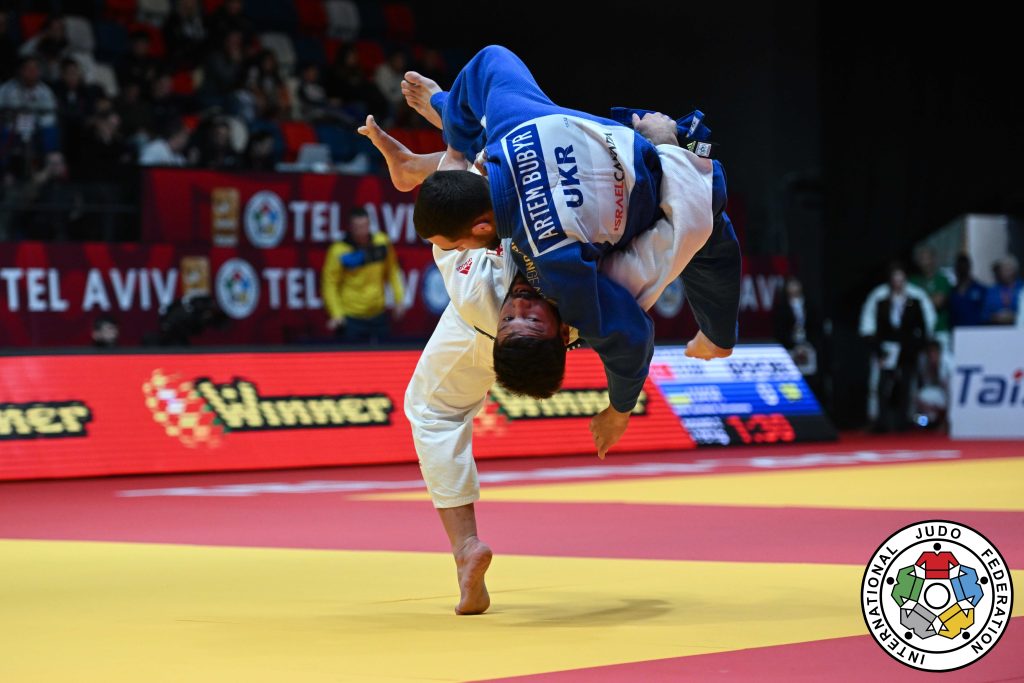 For the women, former world champion, Madeleine MALONGA (FRA) took on the shooting star Alice BELLANDI (ITA). This is Bellandi's third grand slam final since Hungary last year, not only that, but today was her third gold in the -78kg category, and the first medal since her Masters gold in Jerusalem. Israel is serving her well. The Italian was very much in control of the contest, and after applying the pressure, Bellandi doubled up on attacks, o uchi followed up by ko soto gari, giving her the winning score of the contest.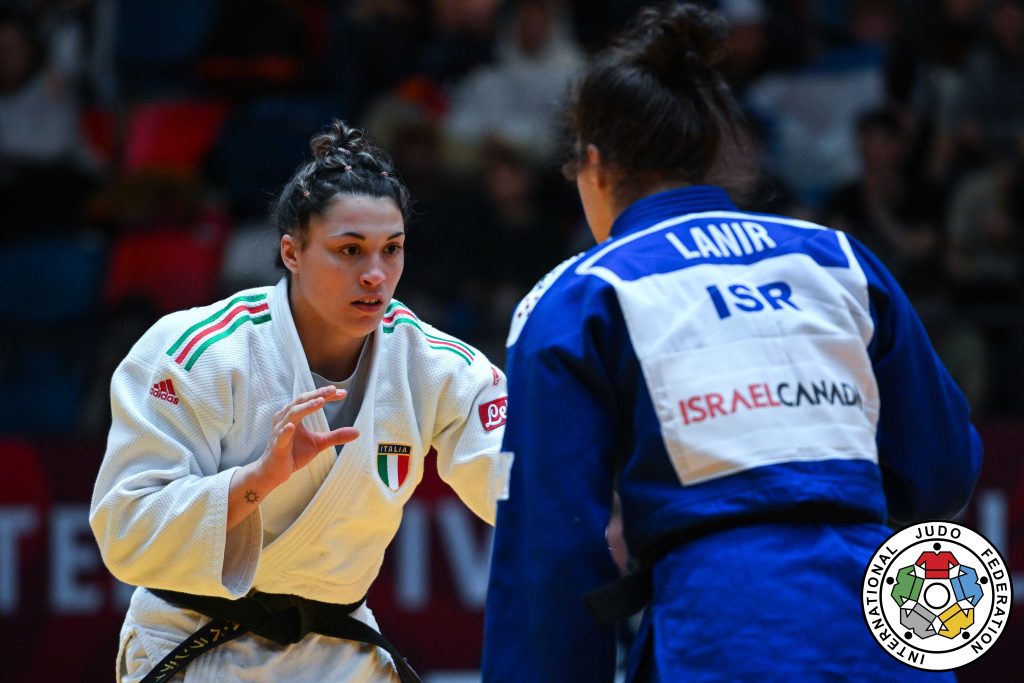 Once again, we saw Michael KORREL (NED) in a grand slam final following Paris a couple of weeks ago, but today he didn't seem to have an answer to Azerbaijan's Zelym KOTSOIEV. As the Dutchman picked up two shidos in less than half of the contest time, Kotsoiev picked his moment for an ippon scoring uchi mata, swapping his 2022 bronze for the gold.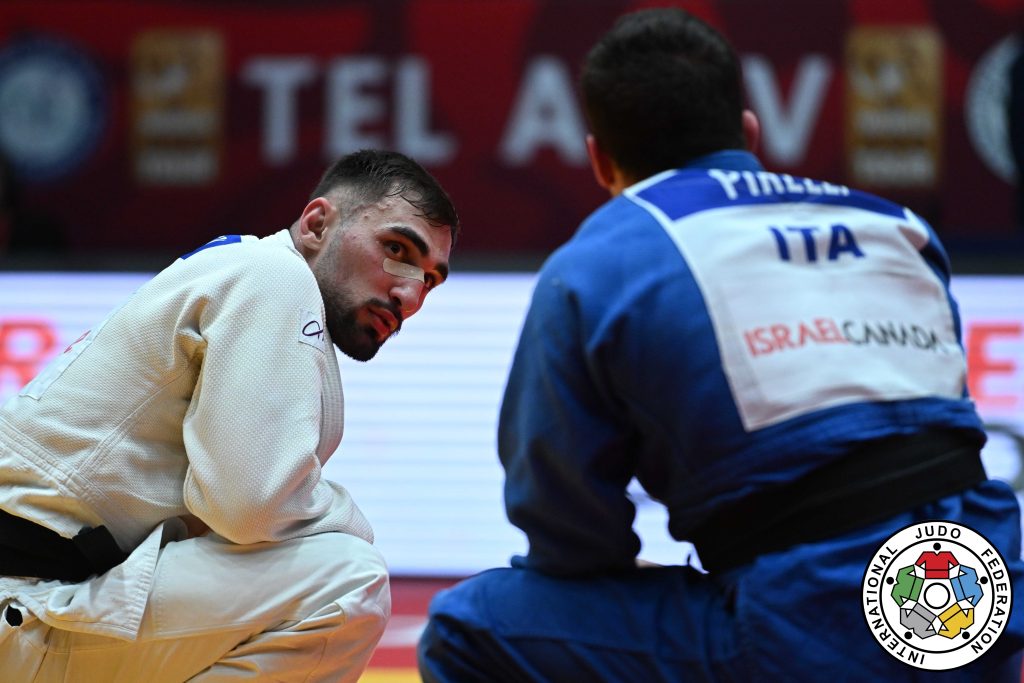 Raz HERSHKO (ISR) was particularly motivated for the +78kg final today given her third place in the Masters only two months ago, but here she found herself back in front of the home crowd to redeem herself and up until this point she had done a great job. Against the experienced Kayra SAYIT (TUR) there was certainly no easy way in so Hershko resorted to a tactical approach, forcing her opponent to pick up three shidos and delivering another gold medal for Israel.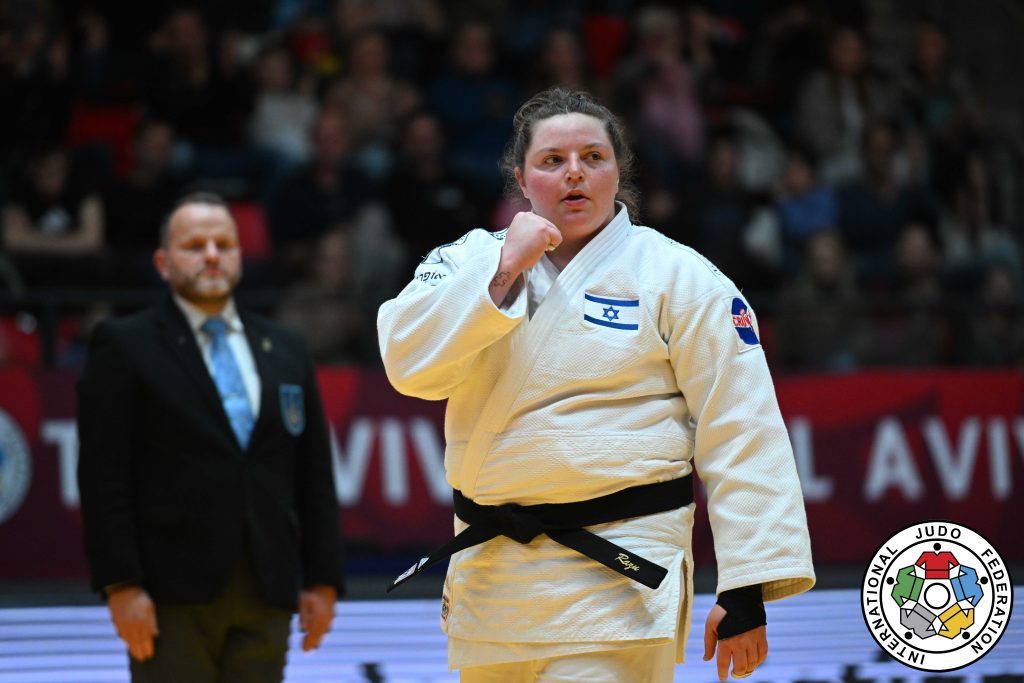 Finally, Ushangi KOKAURI (AZE) took on ODKHUU Tsetsentsengel (MGL) in the concluding contest of the tournament. Unfortunately for the Azeri representative, a waza ari score was the difference between the gold and silver medal and he was leaving with the latter.
The standings show that 23 of the 52 participating nations took medals over the three day event, with France finishing on top followed by Canada and the host nation of Israel. 
Judoka
Author: Thea Cowen
---