On the second day of the Hungary Grand Slam 2022, Azerbaijan landed a heavy blow on the other countries by sailing up the medal table, taking a gold, silver and bronze.
It was an all out victory for the younger Azeri athlete in the -73kg category, Hidayat HEYDAROV. This year he has welcomed success after success and is naturally pleased with his result,
First of all, I would like to say thank you for the congratulations, this is my third gold medal in the last few months and I feel that I am very consistent in my results now, I hope that in the future I can keep going and have this stability.
It was a relatively straight forward day for the current European champion, until he reached the final against current world champion, Lasha SHAVDATUASHVILI (GEO). The -73kg category is extremely difficult and is usually one of the most populated categories, looking at the world ranking list, even world and olympic champions can look a little lost. Today however, the Georgian came in as the number one seed and was somewhat expected to be found in the final.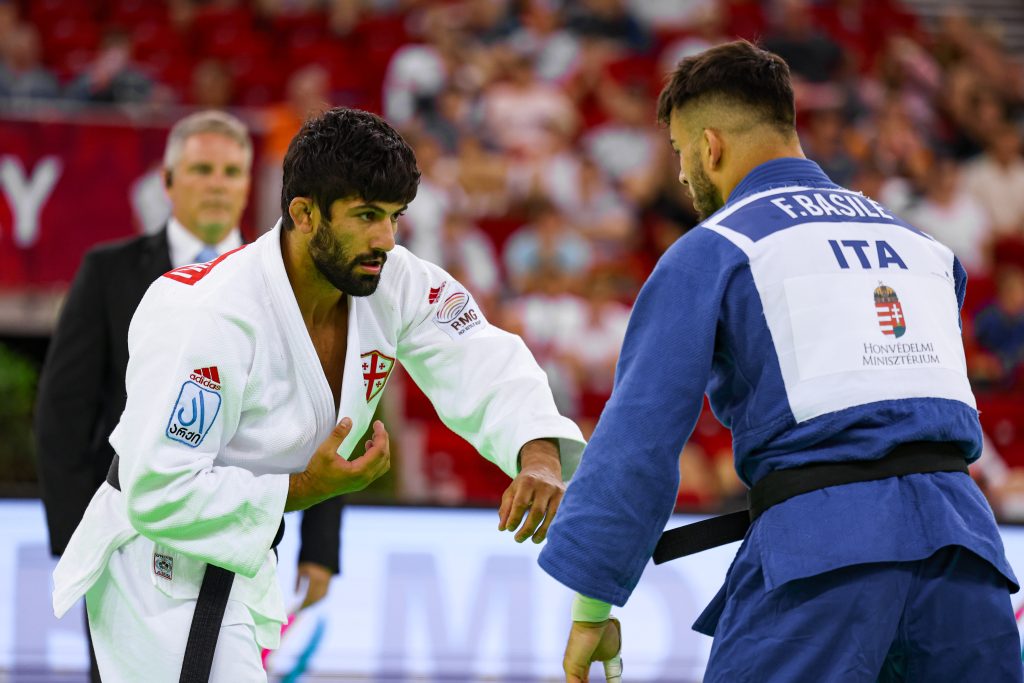 I was expecting to see Lasha SHAVDATUASHVILI, Fabio BASILE and Rustam ORUJOV in the final but in my mind, the highest stake was Lasha, as you saw in the fight we were in similar situations, he is a very strong athlete and perhaps next time it could end differently but I hope now that I have the ability to beat him in the future. 
By far this was the most difficult contest of the day for Heydarov, but Shavdatuashvili had dealt with three rounds of golden score before coming out in the final block, battling GANBAATAR Odbayar (MGL), Basile and Adam STODOLSKI (POL).
Admittedly, the conditioning looked in favour of Heydarov, but that could have been a result of a tough day for Shavdatuashvili, regardless, the Azeri was in control for the majority of the time and the Georgian picked up two shidos. With less that thirty seconds left on the clock, a score was given to Heydarov, and with this he tactically stayed on the ground in an attempt to secure osaekomi before being stood up. Then the score was removed.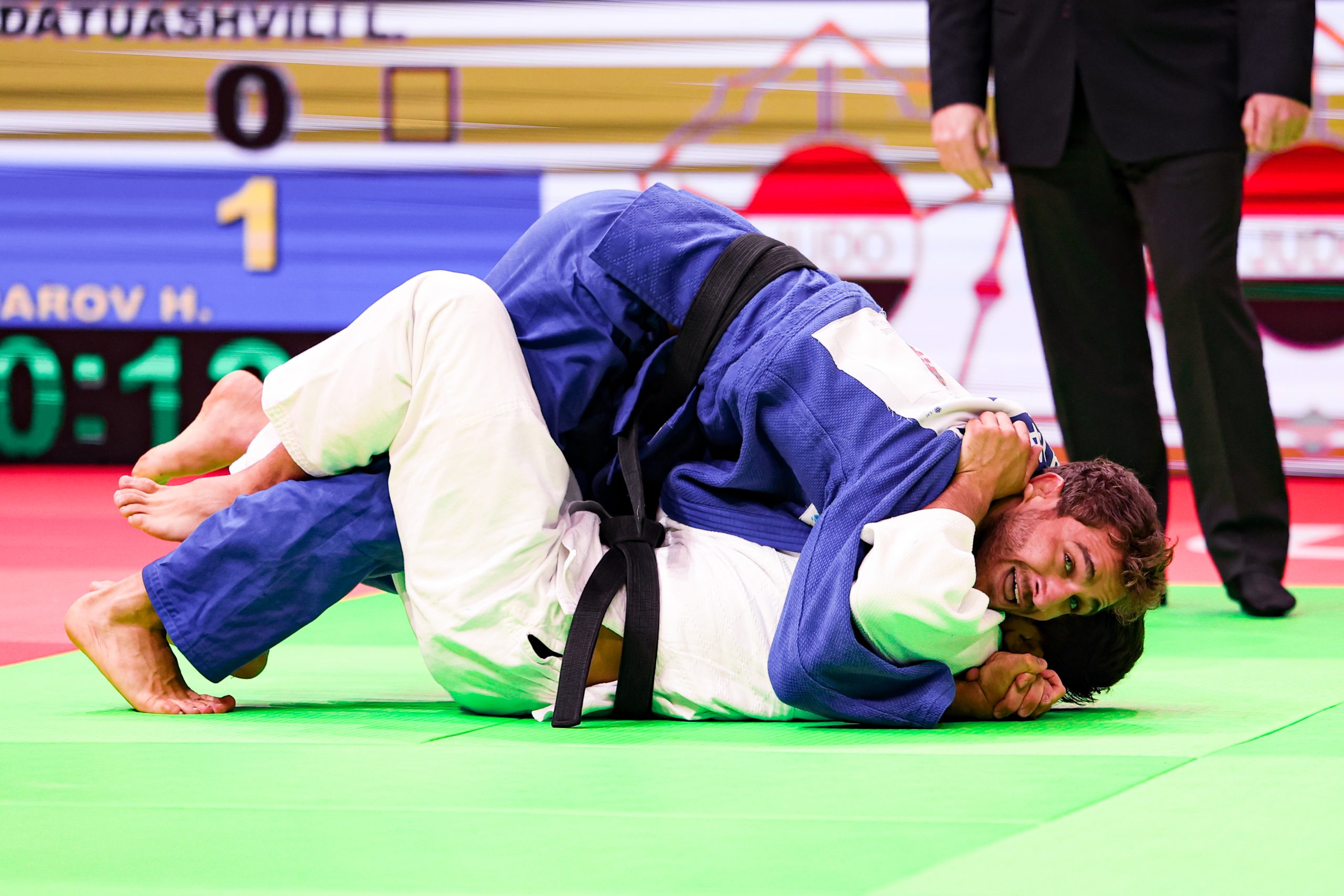 His score was short lived in normal time.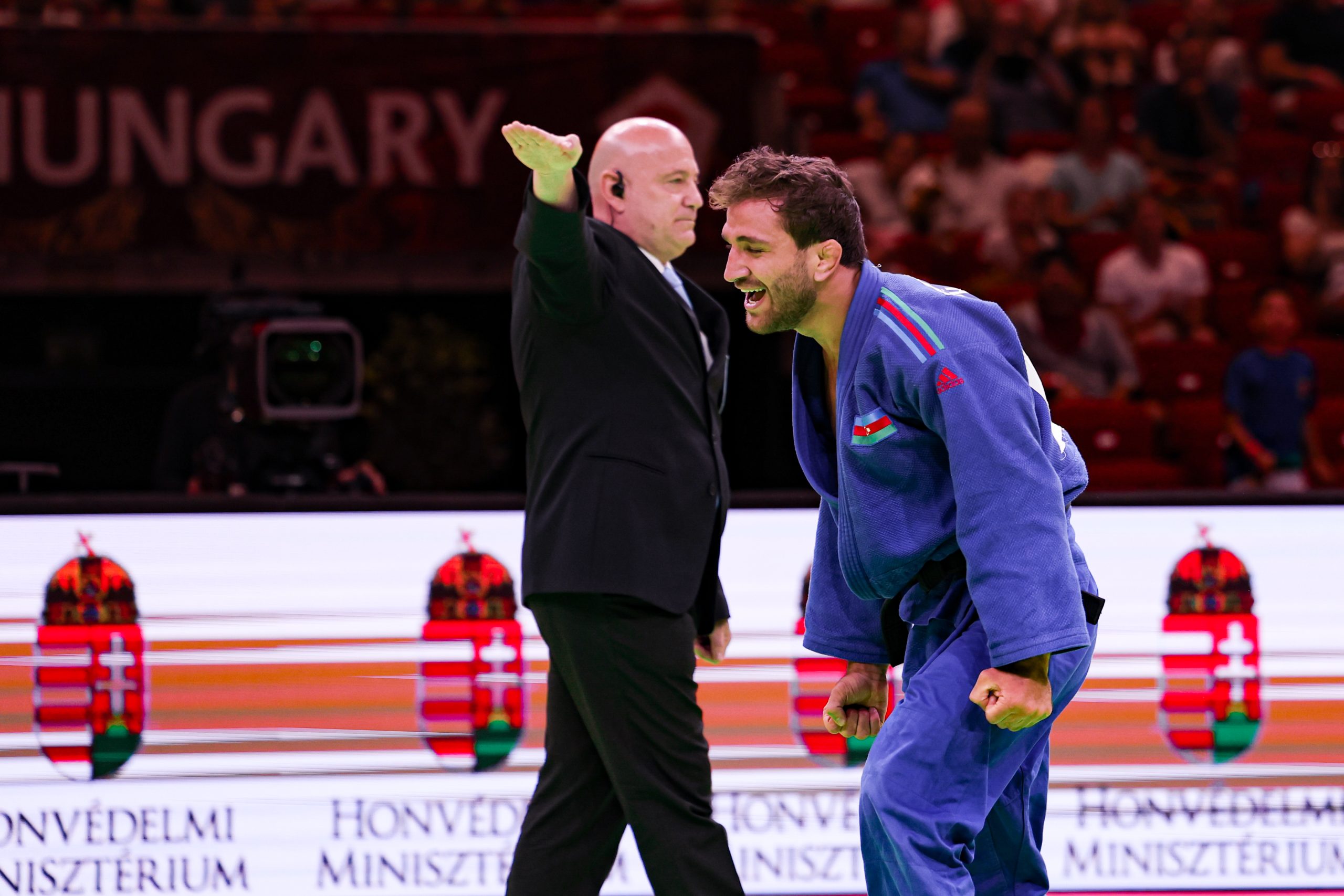 The relief. Gold medal win for Heydarov.
After scoring this, how to call it, a cancelled score! I thought I could spend some time trying to get osaekomi but it was because I thought I was winning, and when I saw that it was cancelled, initially I was angry. Soon after we went in to golden score. I said to myself, this is Lasha, he is strong and I must start this as if it is right from the beginning, I must fight. 
And fight he did. Almost two and half minutes went by in golden score with relentless competition from both athletes, but under pressure, Shavdatuashvili put in an ashi waza attempt which wasn't strong enough, and was sensed by Heydarov, he took advantage and used te waza to steal the gold! 
Three gold in a row for Heydarov and he did so reasonably comfortably, can he make it four?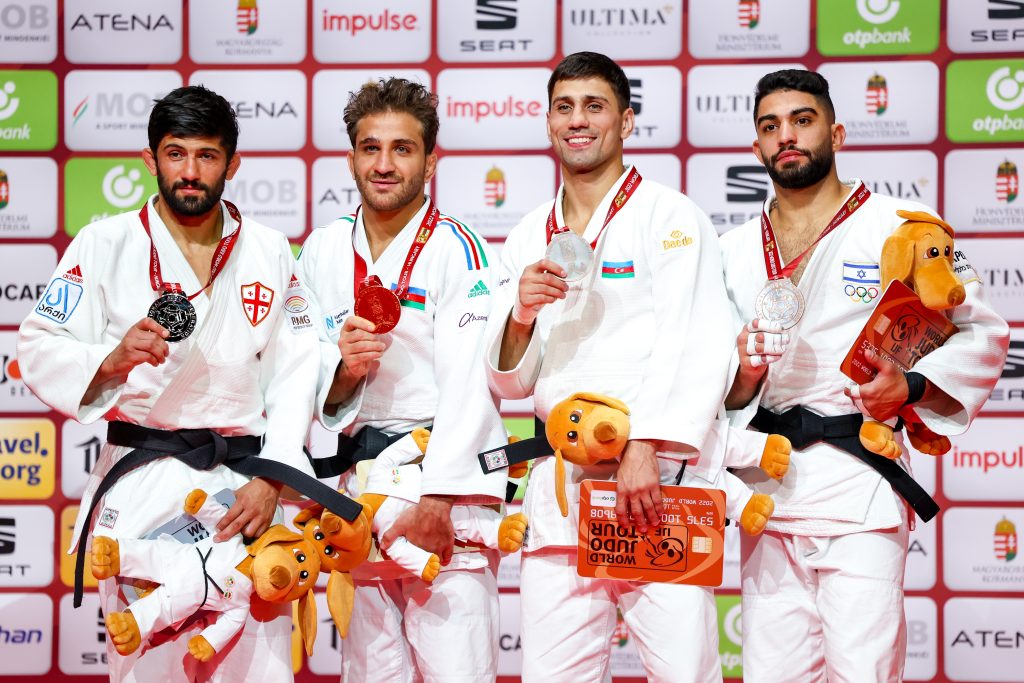 Judoka
Author: Thea Cowen
---