-90KG
The -90kg category was complete with twists and turns and some incredible techniques from all competitors. Most of all from an astonished Mattias KUUSIK (EST) who took the gold medal on the final day.
"It was a very big surprise for me, I had surgery in March, and I was out for half a year. This was only my second competition back, I actually took the gold in Malaga (European Cup) a couple of weeks ago which surprised me as well. This showed me that I am in good shape and I repeated this today, I just took the day match by match."
The young Estonian has an assortment of Junior European Cup medals to his name but is now in his transition on to the senior circuit and, just coming back from injury, is doing a wonderful job.
The final was against Jamal PETGRAVE (GBR), another athlete who had to bypass some extremely strong competitors on his way to the final through gruelling golden scores. The British athlete's talent and ability to produce a variety of techniques has earned him a bronze in the Glasgow European Open recently as well as senior European Cup silver medals in Celje and Orenburg. This determination secured PETGRAVE a place in the final, but was caught on two occasions, forcing him to settle for the silver medal on this occasion.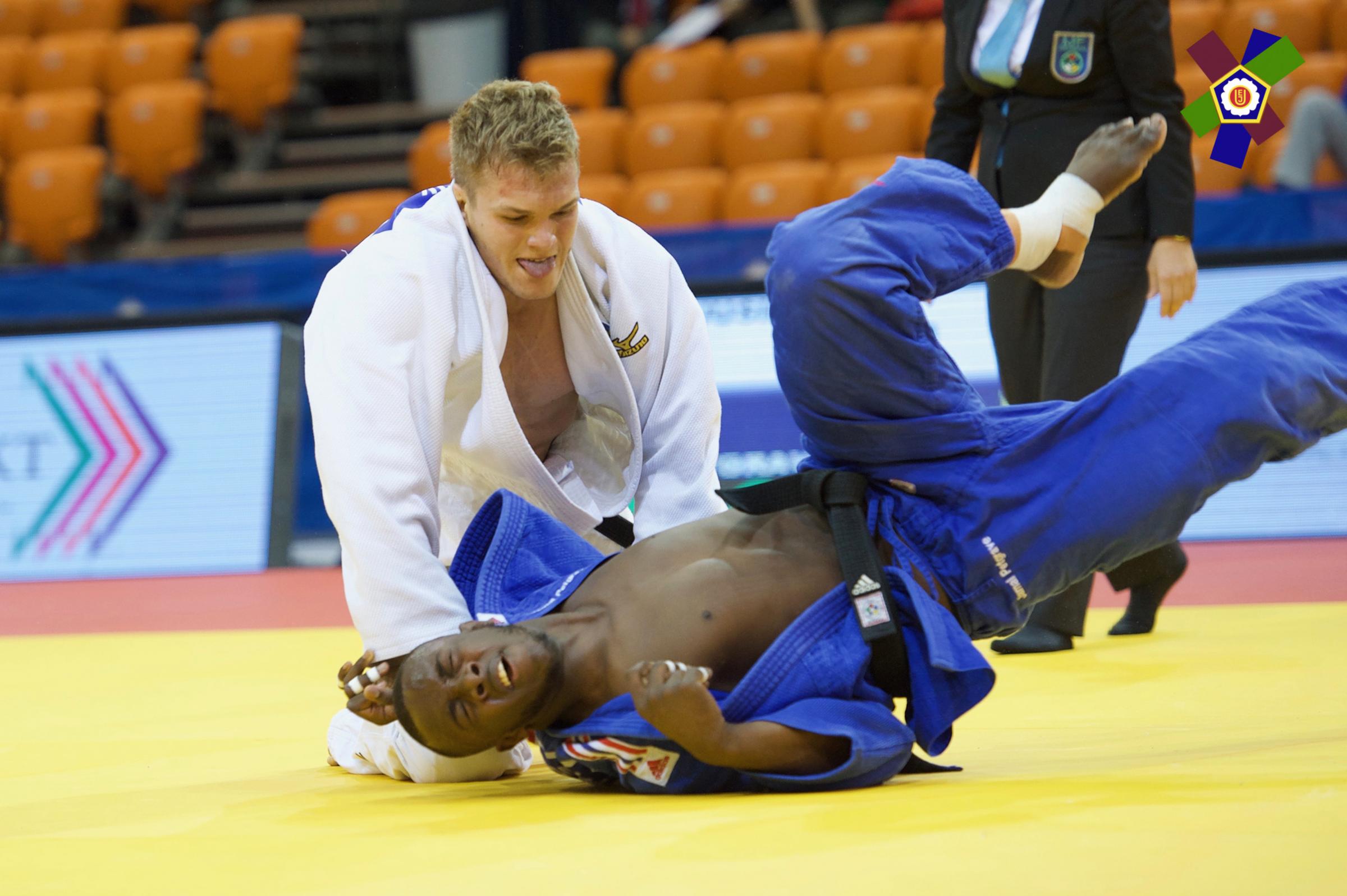 Not only was this a great achievement for KUUSIK, but Estonia as well. Previously, Estonian athletes have secured a bronze and two silvers in total in U23 European tournaments, so this was the first gold in history for them.
-100kg
Arman ADAMIAN (RUS) left no doubt in the arena today that he deserved the gold medal in the -100kg. The Russian athlete scored ippon in each of his contests as he ploughed through to the final, totalling only eight minutes in the tournament.
The first contest was the most challenging for the Antalya Grand Prix silver medallist, though he was happy with his performance overall he told us he struggled in his warm up preparation which lead to difficulties,
"I am really happy with my performance today, of course I had to overcome my personal difficulties after the first contest but after that I found the rest of the day okay."
ADAMIAN has proved he is worth his weight in gold this year, as he took the title in both the Saarbrucken and Orenburg European Cups, taking silver medals at the same events in 2017. His awareness and ability on the tatami was superior to that of his opponents today.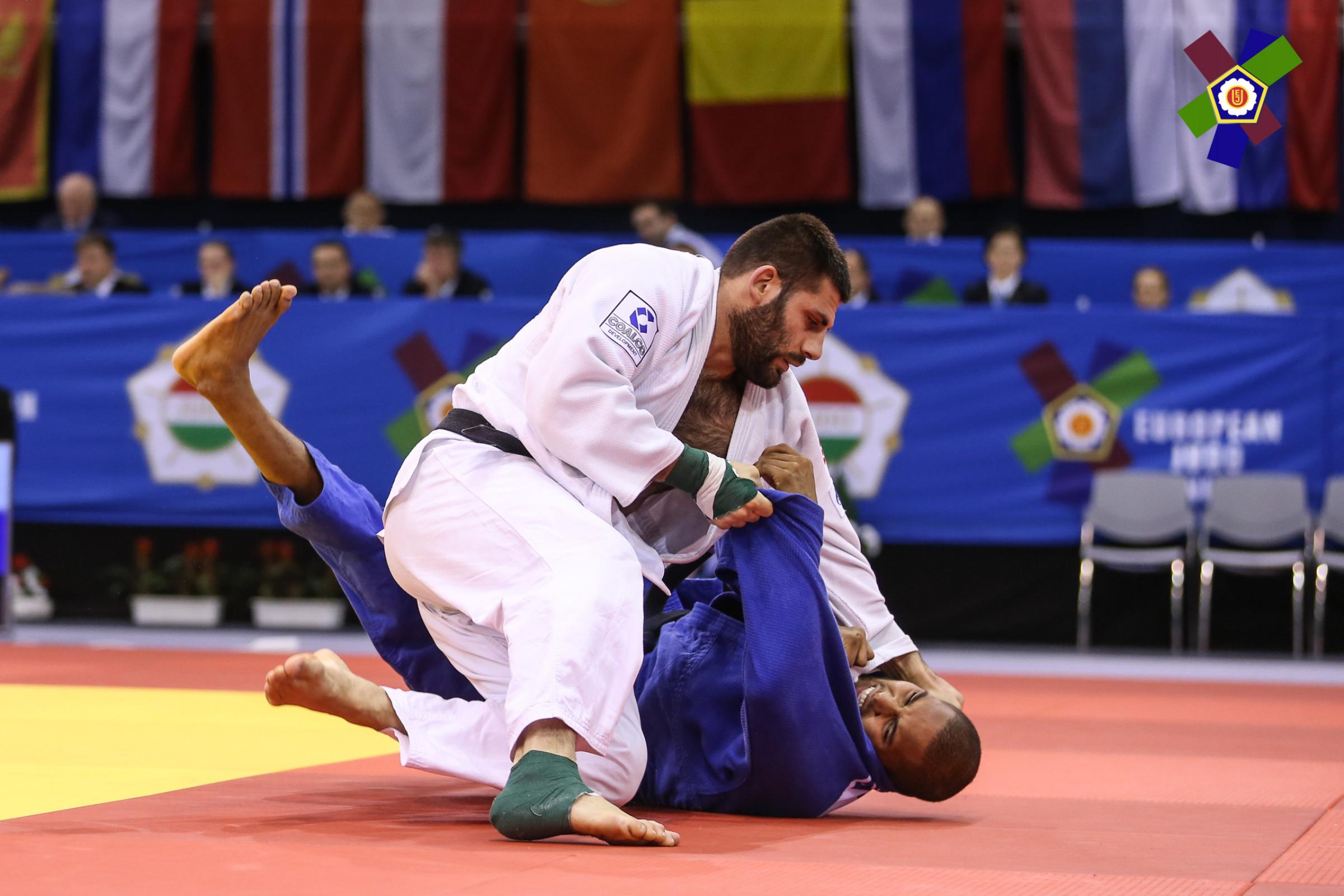 Though the Russian has found his feet on the senior circuit and is taking steps towards bigger titles, it was important for him to achieve this U23 European title,
"It made me very happy to leave with the gold today, I have silver medals in the Junior World and European Championships so really it was important for me to have a gold."
ADAMIAN defeated some strong athletes today including Senior European Cup and Open medallist, Danylo HUTSOL (UKR) and Aaron FARA (AUT) who recently took a bronze in the Cancun Grand Prix, as well as gold medals in the Rome and Katowice European Open events.
Eventual silver medallist, Domenik SCHOENEFELDT (GER) also had strong performances throughout the day but unfortunately could not keep up with the Russian. The German competitor was in good stead coming in to the tournament, a Youth Olympic bronze under his belt, as well a European Cup gold and multiple European Cup titles as a junior.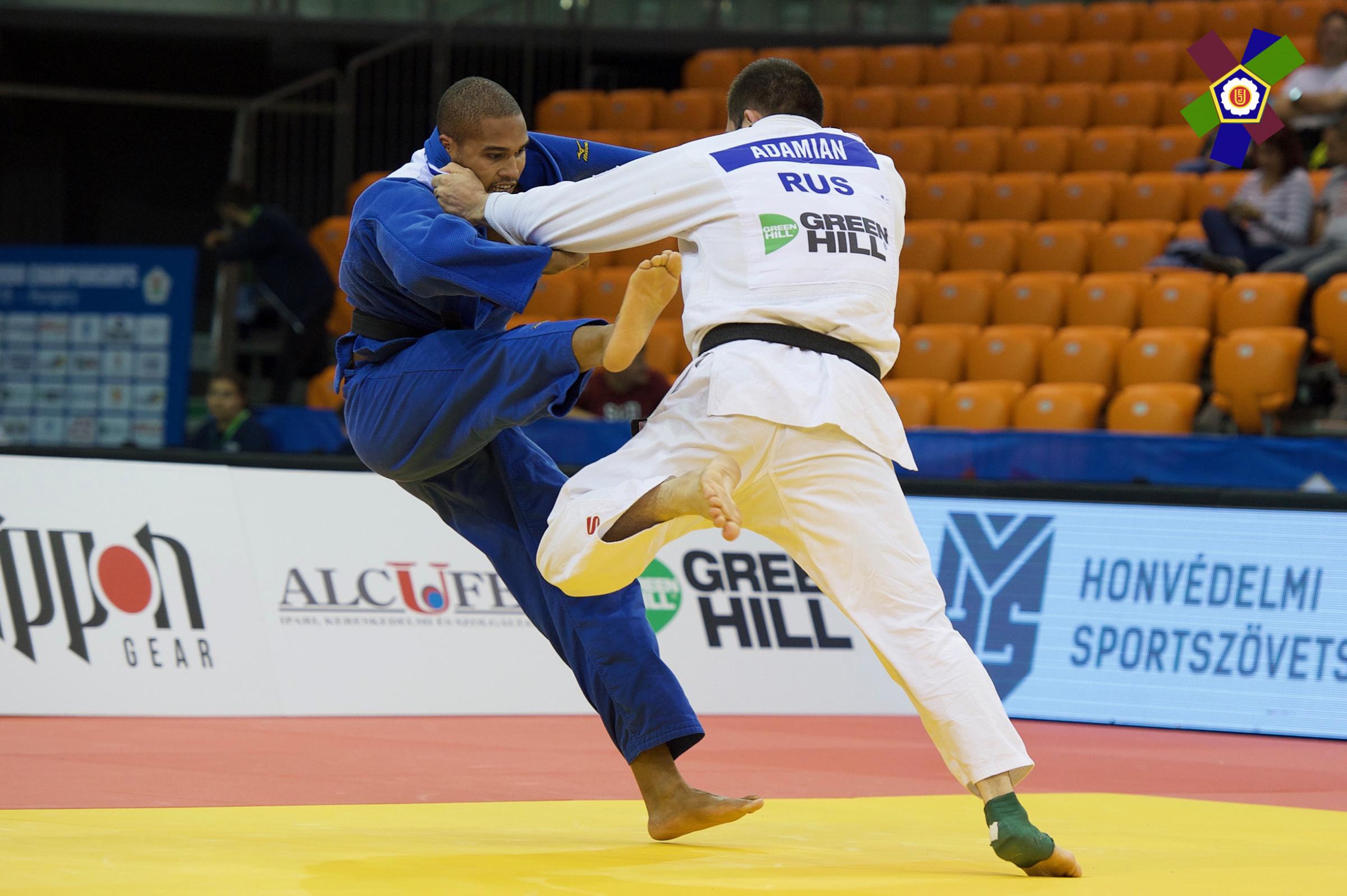 ---
-78kg
Once again, the Kosovar team pulled it out the bag, this time in the -78kg category. Loriana KUKA, Antalya Grand Prix gold medallist had a very strong day but came with one goal in mind and that was to take the title,
"Of course my goal was gold because I know I can beat everyone in this category."
KUKA didn't appear to struggle too much in the preliminary contests and explained that she was very happy with her performance today, all against left handed opponents. The final against Junior European Champion, Christina FABER (GER) was not an easy contest but KUKA controlled the tempo and scored within the first minute with the winning waza ari.
"I am getting stronger fighting left on left, it is definitely something I am working on but I felt comfortable today."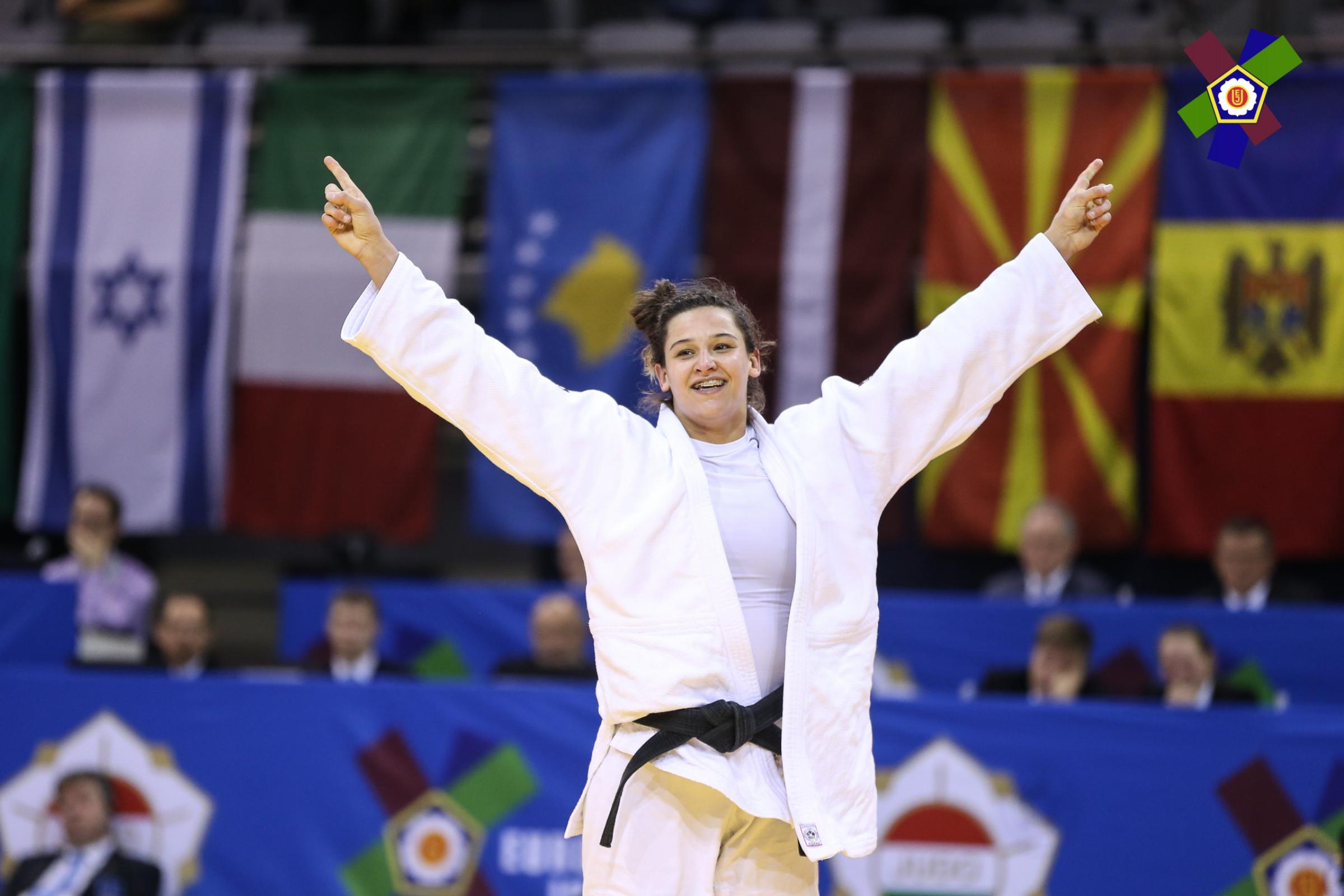 The Kosovar athlete has senior goals including the Tashkent Grand Prix in the very near future but had different feelings coming in to this U23 tournament today,
"I feel a big difference fighting in senior events compared to today, I think in this tournament I put more pressure on myself because I expect to win and I am expected to beat everyone. The seniors is high level and is stronger but I find I am still able to fight in my own style and do my own thing so I'm happy with this."
+78kg
This tournament was the final opportunity for Italian athlete, Eleonora GERI, to medal in an U23 European Championships, and she took the gold. Though she has senior European Cup and Open medals to her name, this was an important feat for her,
"I am really happy, it was a surprise to actually win the gold, but I have worked all year for this competition as it is my last year in the U23 bracket."
The final against Turkey's Sebile AKBULUT was visibly a difficult contest for both of the athletes, but an exchange that created the most atmosphere during the day. Both the Turkish and Italian teams were very much behind their +78kg women, the last female contest of the tournament. AKBULUT has achieved both a bronze and silver in this tournament in previous years and was looking to complete the set but it was not to be. Asking GERI about the final against the Antalya Grand Prix gold medallist she told us,
"The final was difficult for me, my opponent was very tough, we went in to golden score, but my coach motivated me and I pushed myself to win in the end."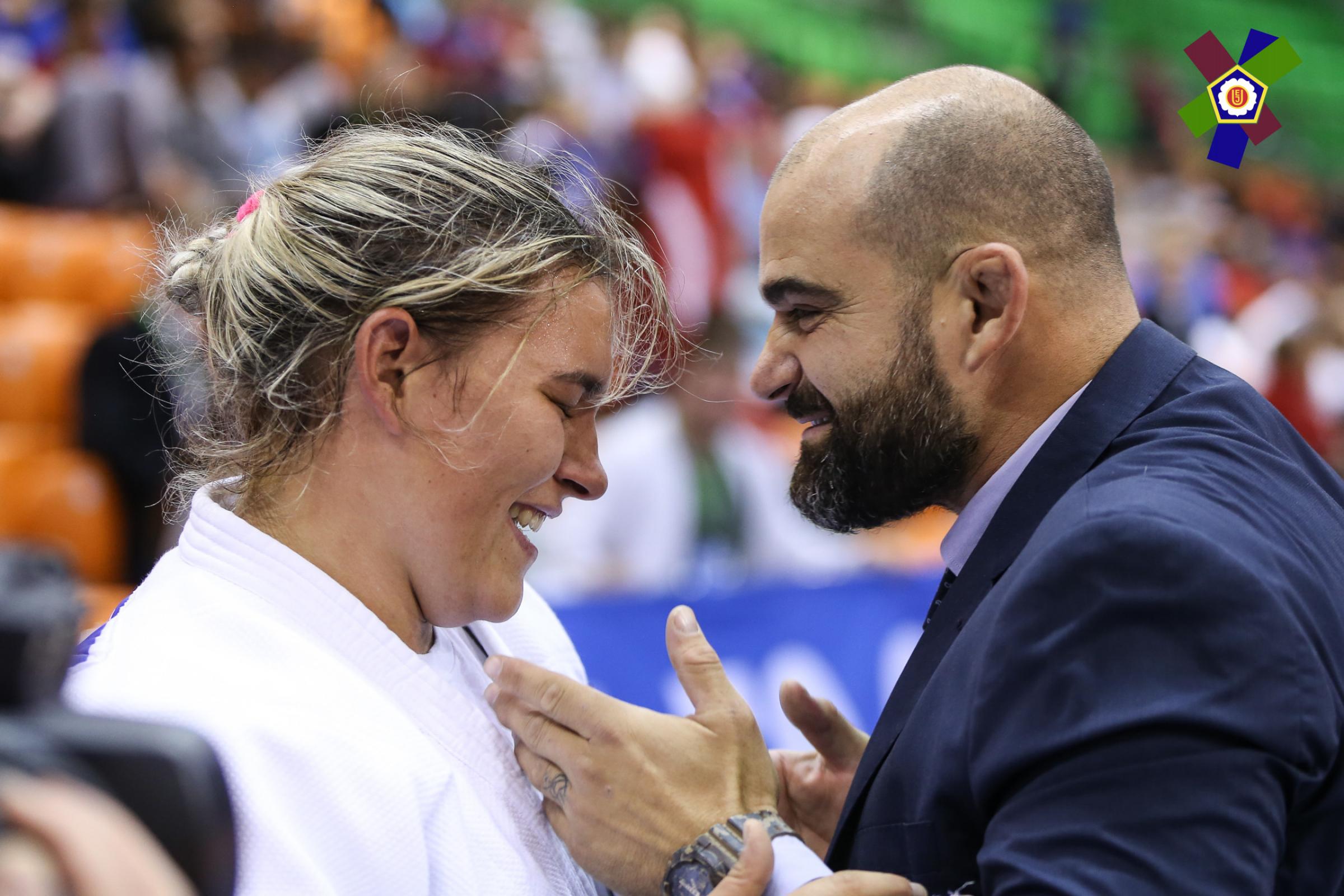 +100kg
The final contest of the day was the +100kg men between Ruslan SHAKHBAZOV (RUS) and Stephan HEGYI (AUT).
The Russian had been dominating his half of the draw in the preliminary rounds, using his height and strength to his advantage over his opponents. SHAKHBAZOV has been finding success on the senior circuit but has been a consistent cadet and junior competitor also, taking the Cadet Junior European title and a bronze in the Junior World Championships. The Tunis Grand Prix bronze medallist was satisfied with his performance today but felt that he made some mistakes that could have cost him a medal that he will need to work on for his senior development.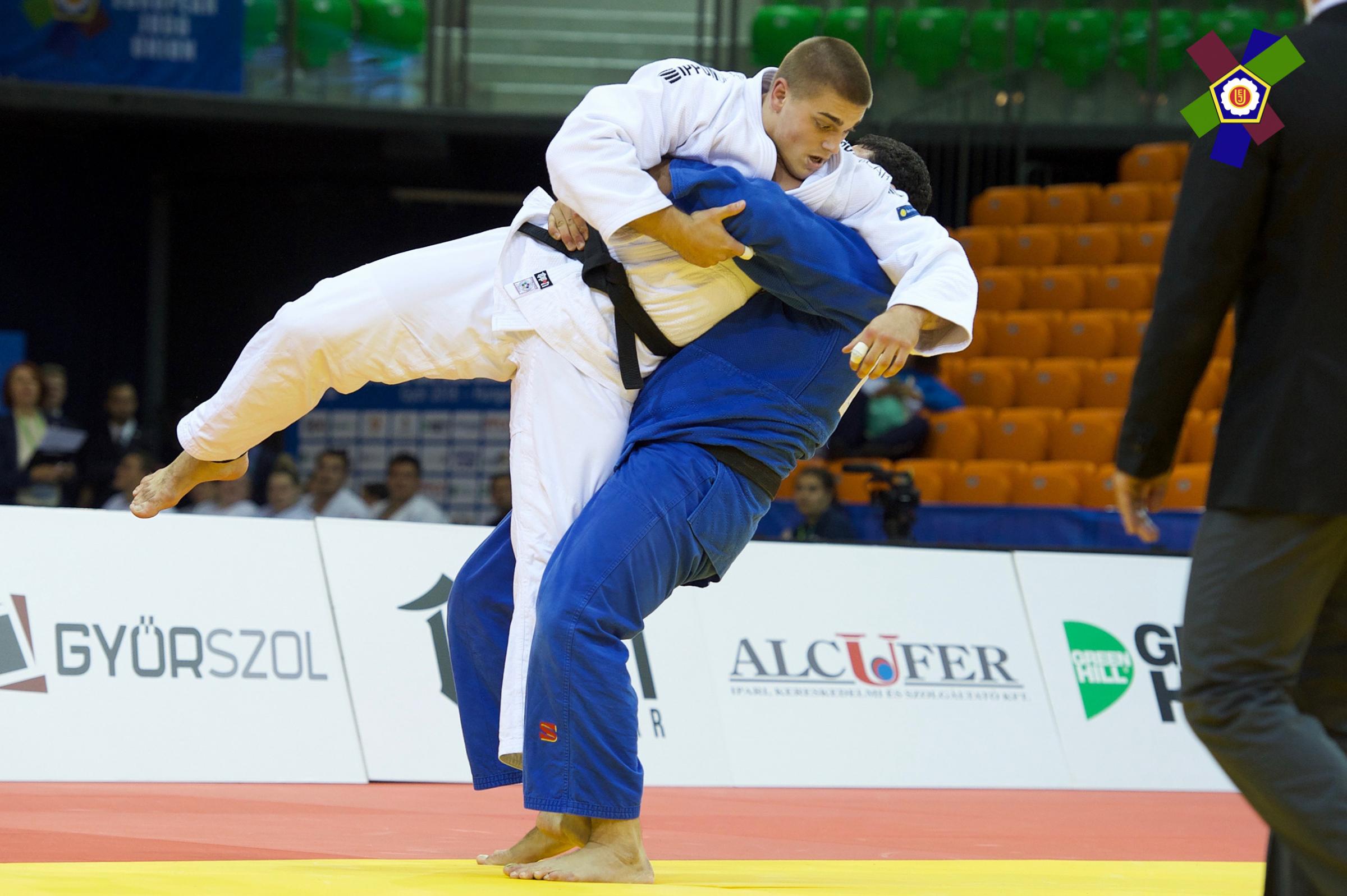 The final against HEGYI was a sixth encounter for the two athletes, the Russian winning the majority,
"I have fought against the Austrian many times, I knew what to expect from him and how I should win, I caught the right moment and won the gold."
Though he knew what to expect and had an edge from previous tournaments, he did not underestimate HEGYI. The Austrian competitor also has a terrific junior background with two silver Junior World medals, one of which only last month, and a silver in the Junior European Championships. HEGYI also had a major accomplishment on the senior circuit in 2018, taking a bronze in the Senior European Championships in Tel Aviv.
By Thea Cowen, 4th November 2018
---
Podium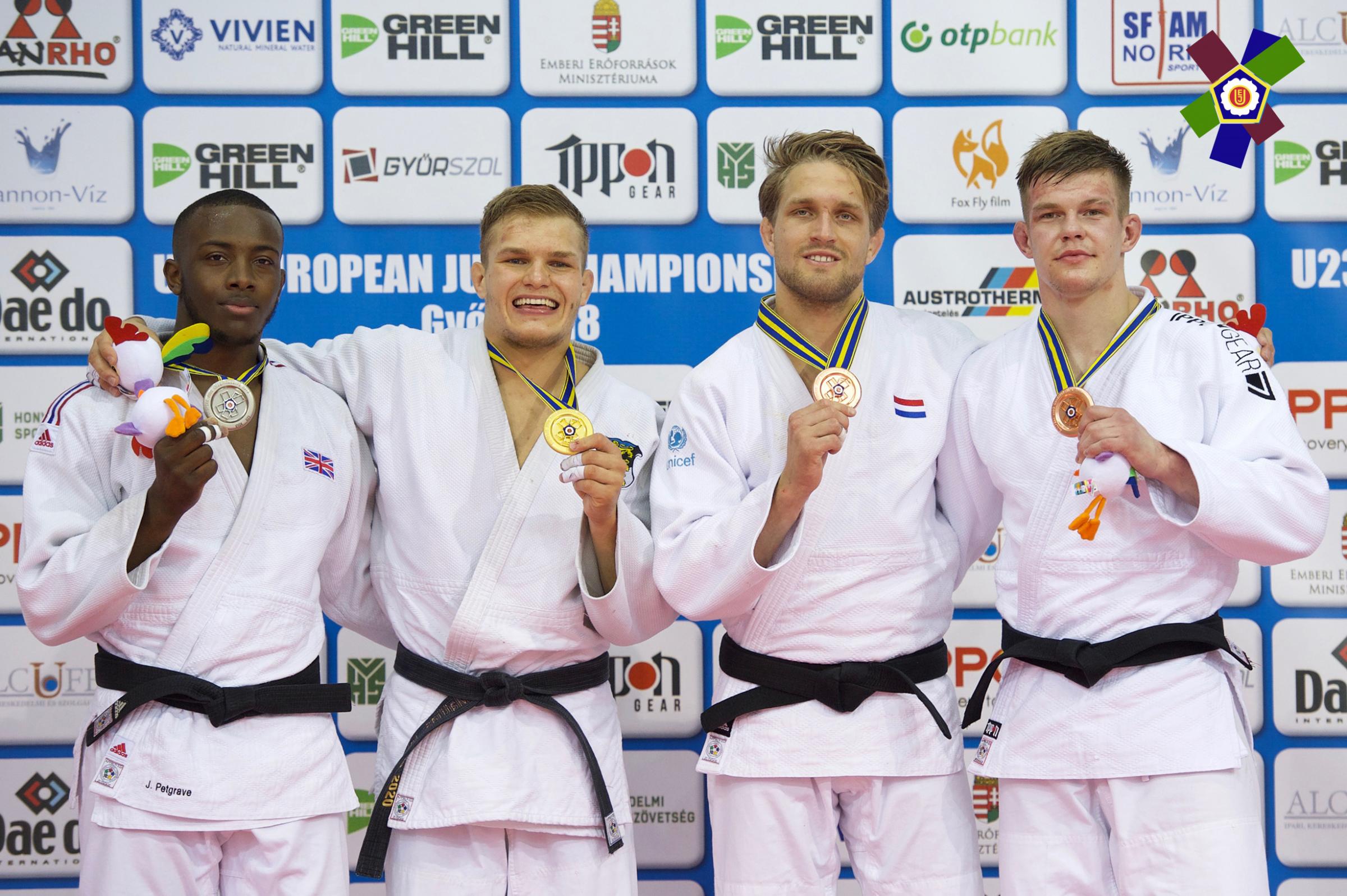 Podium -90 kg 1. KUUSIK, Mattias (EST) 2. PETGRAVE, Jamal (GBR) 3. VAN EMPELEN, Bas (NED) 3. KLIAVUSAU, Viktar (BLR) – Anna Zelonija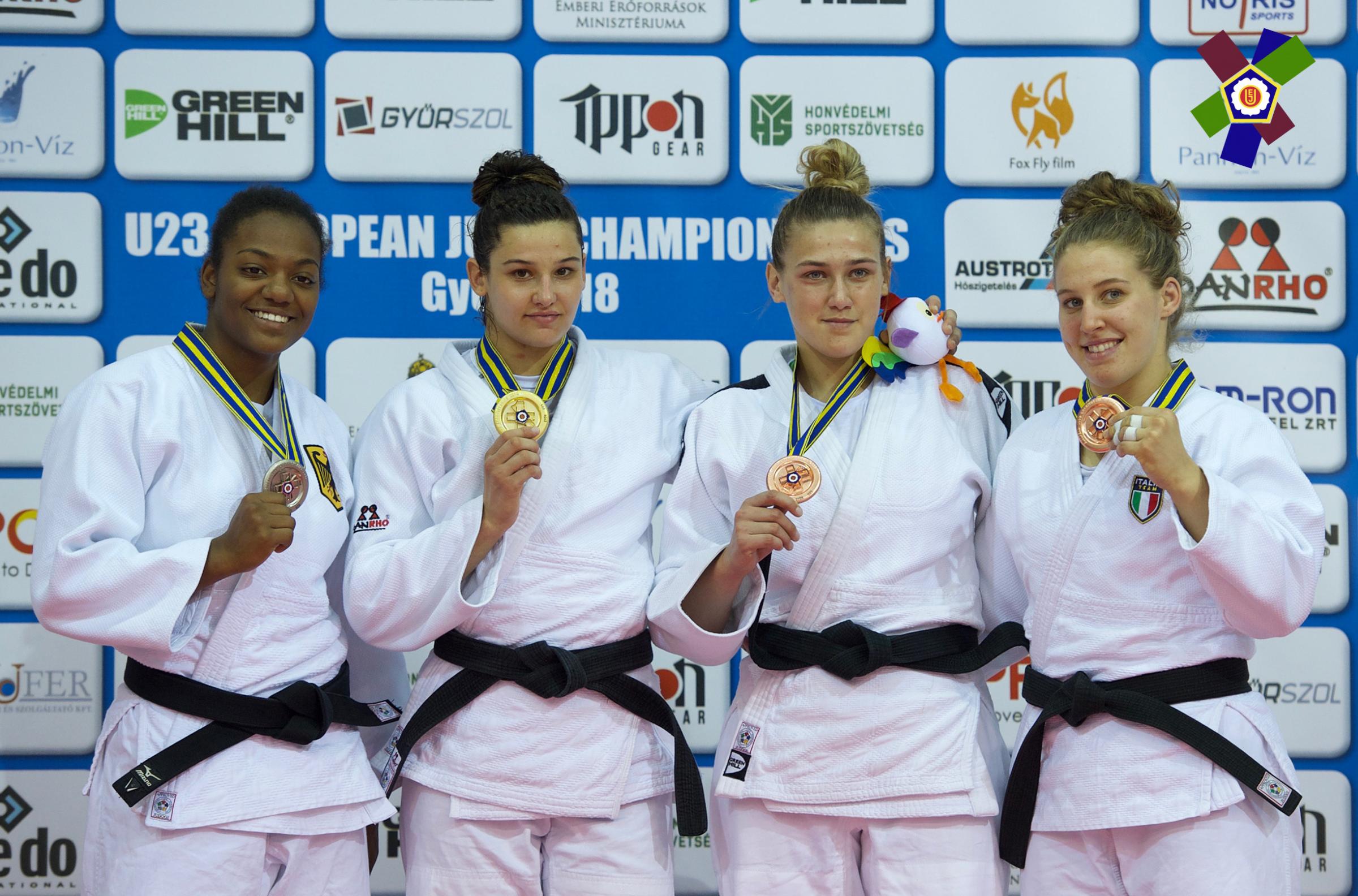 Podium -78 kg 1. KUKA, Loriana (KOS) 2.FABER, Christina (GER) 3. KANTSAVAYA, Darya (BLR) 3. STANGHERLIN, Giorgia (ITA) – Anna Zelonija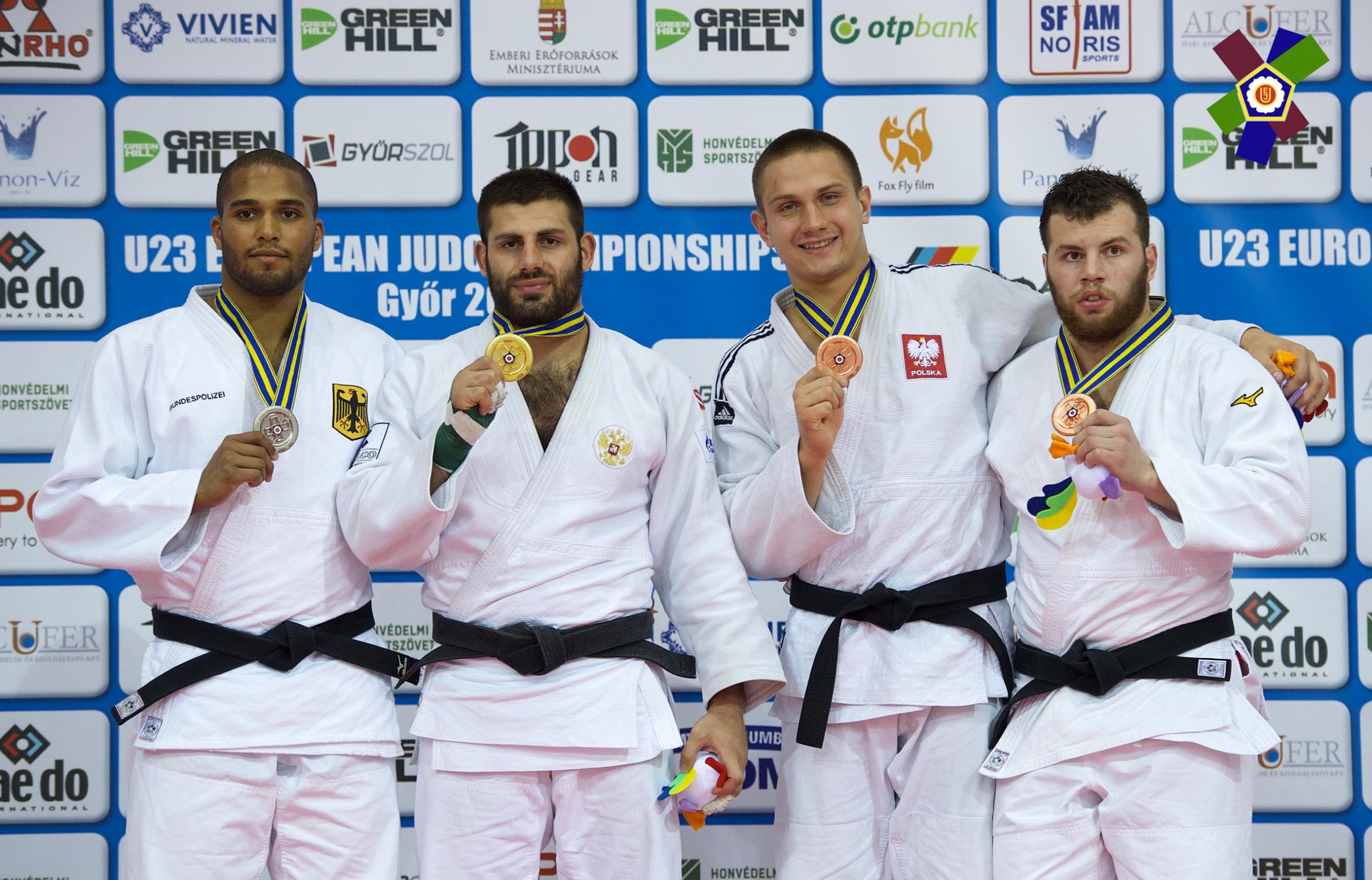 Podium -100 kg 1. ADAMIAN, Arman (RUS) 2. SCHOENEFELDT, Domenik (GER) 3. LYSENKO, Oleksii (POL) 3. SANEBLIDZE, Onise (GEO) – Anna Zelonija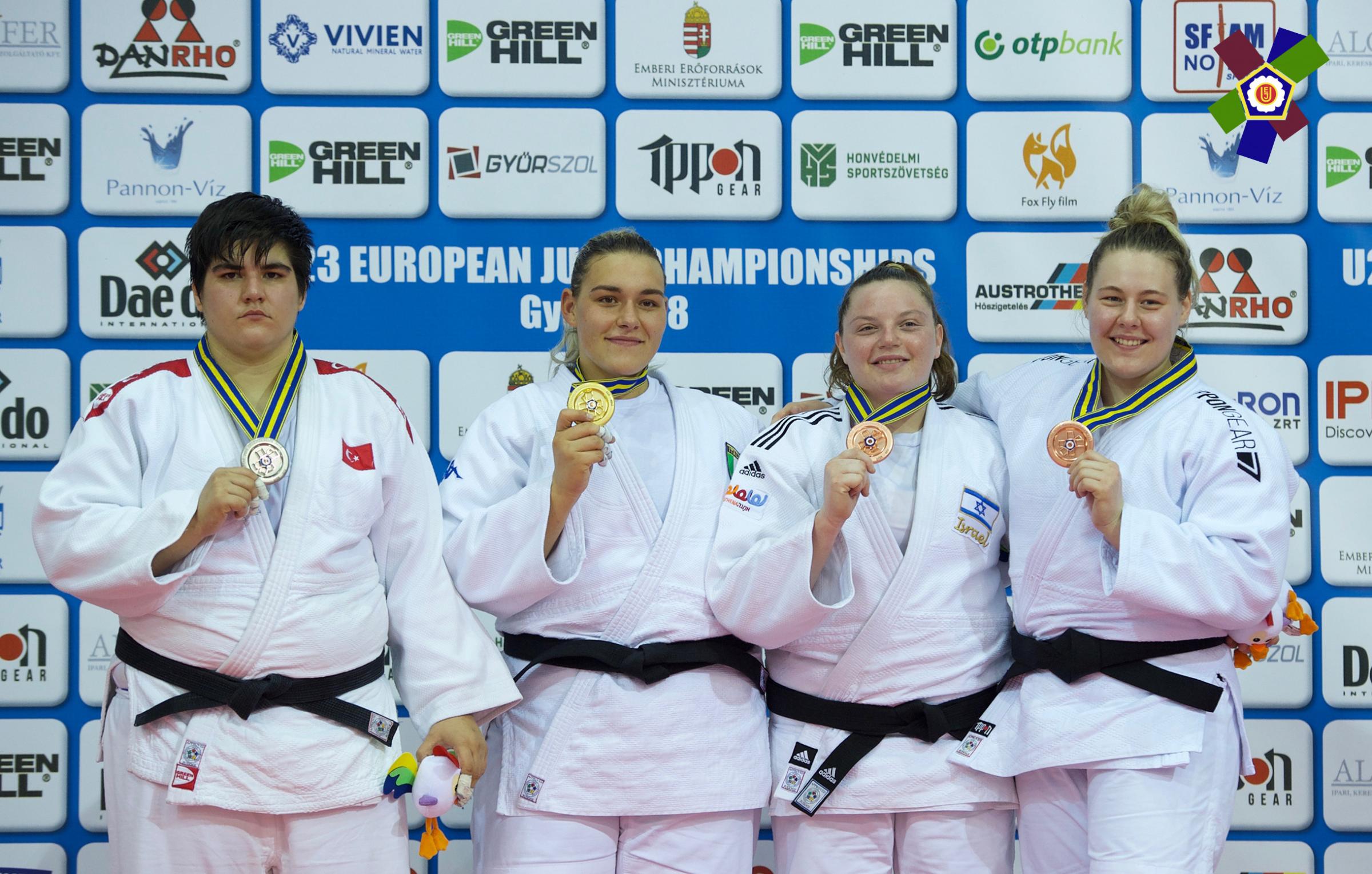 Podium +78 kg 1. GERI, Eleonora (ITA) 2. AKBULUT, Sebile (TUR) 3. HERSHKO, Raz (ISR) 3. KARPATI, Emese (HUN) – Anna Zelonija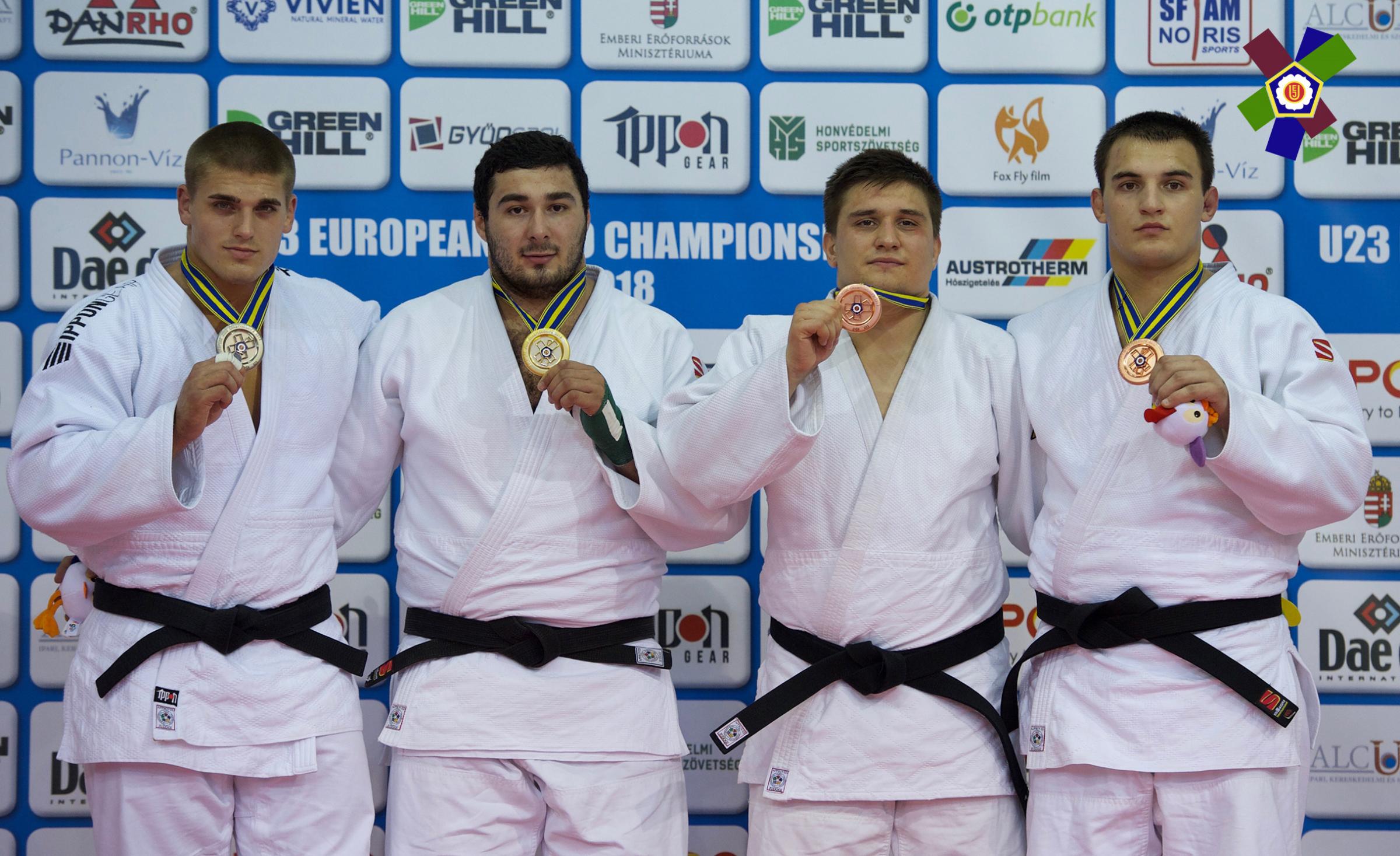 Podium +100 kg 1. SHAKHBAZOV, Ruslan (RUS) 2. HEGYI, Stephan (AUT) 3. KUKHARENKA, Yahor (BLR) 3. PANKO, Fedir (UKR) – Anna Zelonija
Judoka
---