There is nothing better for the host nation than to open proceedings with a home win. And so it was that Teresa STOLL (GER) delivered exactly what German Judo Federation President Peter Frese had wished for, by taking the gold medal in the -57kg category. Stoll stole the show on a day when there were several contenders for title of superstar, not least of all the lightweight Japanese women. But it would be hard to withhold this accolade from Stoll after the 21-year old German's surprising yet exceptional win, becoming her country's youngest ever Grand Prix gold medal winner.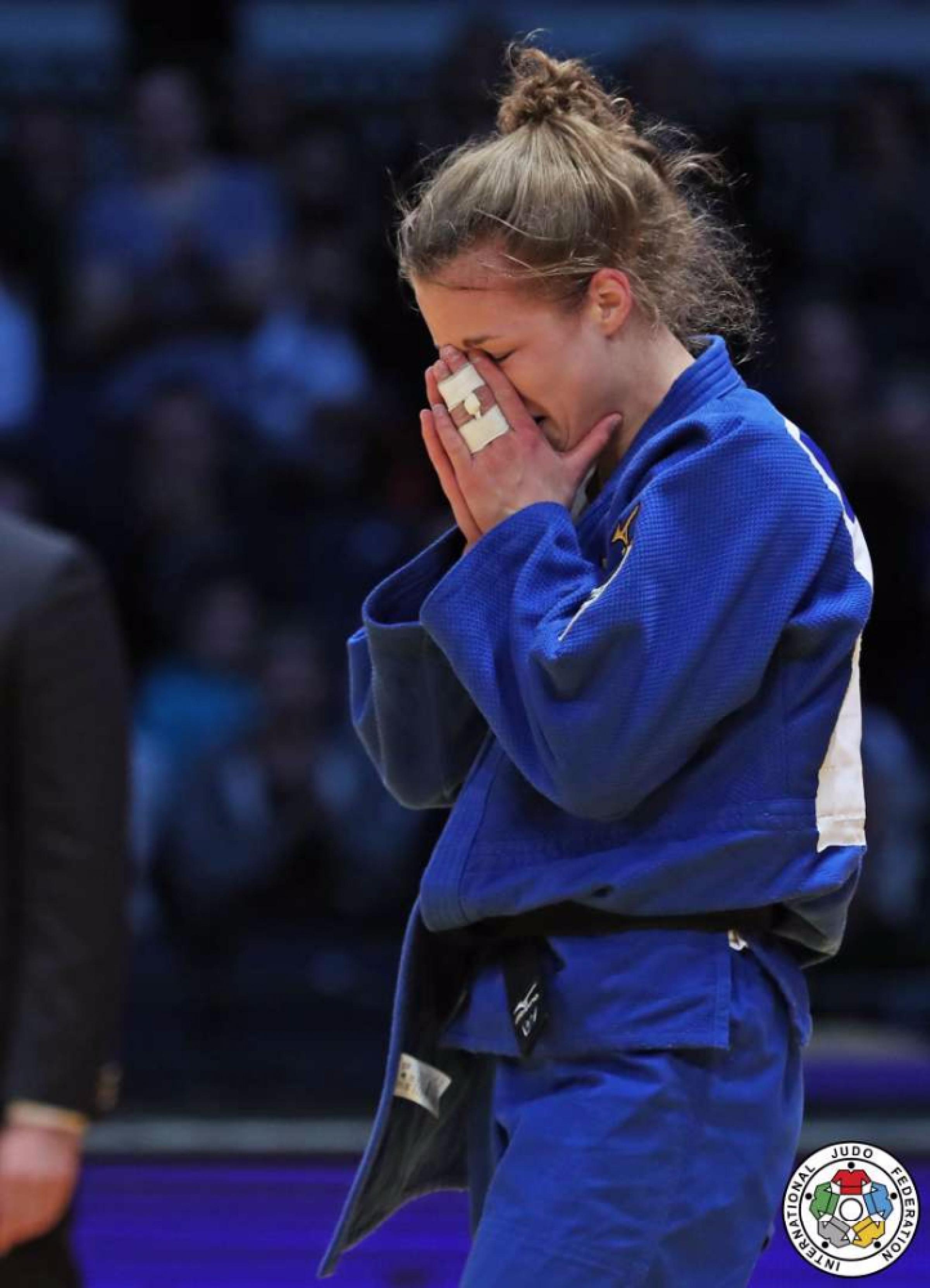 After a first round bye Stoll came up against Timna NELSON LEVY (ISR). The contest went into golden score where she won with ko soto gake for ippon. Both the quarter final and semi final followed a similar pattern with Stoll winning both by ippon in golden score (the quarter with uchi mata against Daria MEZHETCKAIA (RUS) and the semi final with ko soto gake against Jovana ROGIC (SRB). In the final Stoll faced her stiffest test, this time against current world number one and Olympic silver medalist DORJSUREN Sumiya (MGL). Golden score was again required and it was an opportune piece of te waza that scored waza ari that proved sufficient for Stoll to take the gold medal.
Stoll was quick to admit to being nervous when asked about competing in front of her home crowd. "It really helped to have the crowd behind me, especially as I was walking to the tatami", said Stoll. It was uncertain as to who was more nervous, Stoll or twin sister Amelie who had been drafted in to commentate on German television. Stoll was uncertain as to where she would be competing next saying, "I hope I will get selected to compete at the senior European championships." It would certainly appear to be a good choice for Germany given Stoll's undoubted talent and current confidence.
---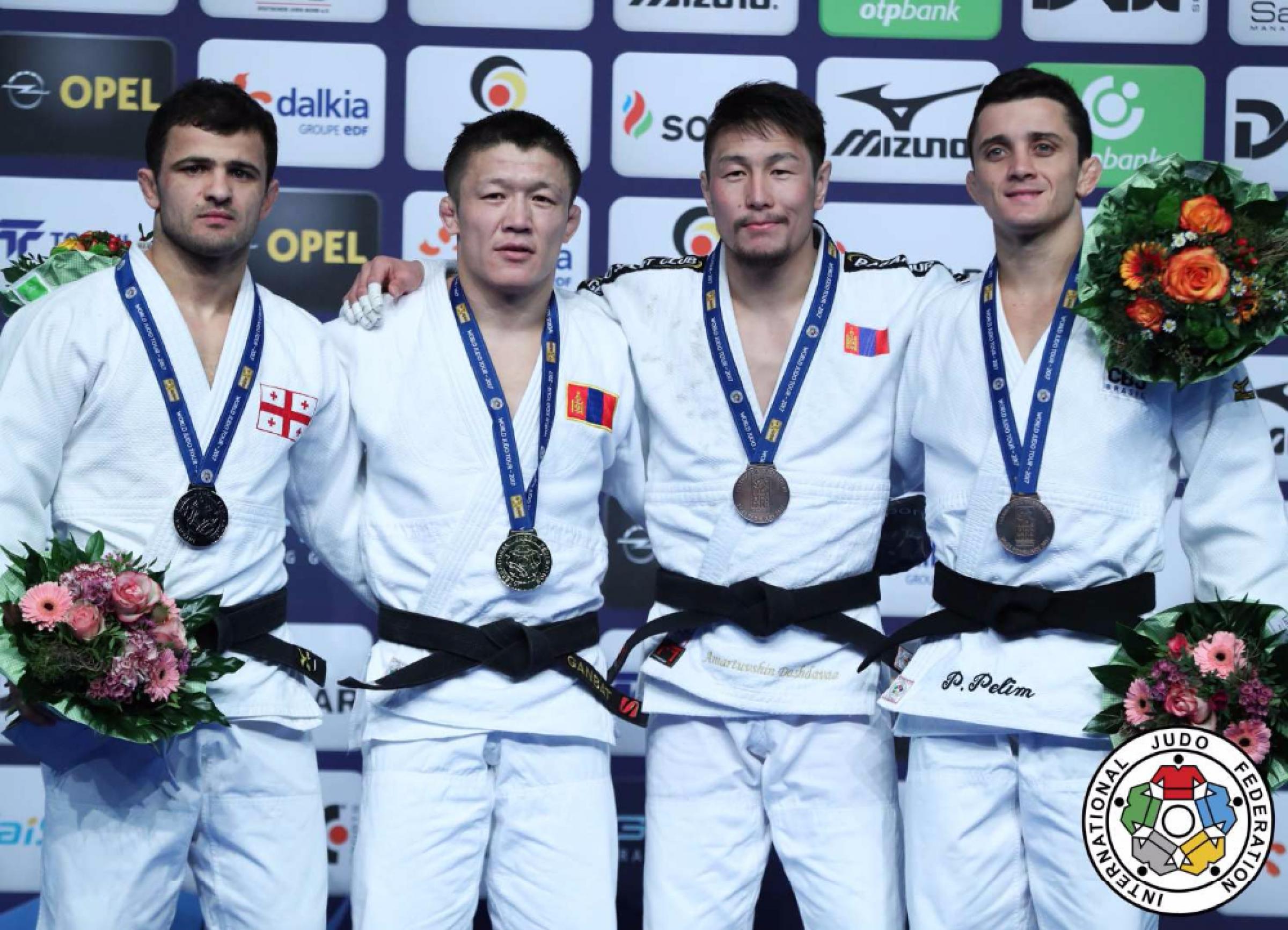 -60 kg
1. GANBAT, Boldbaatar (MGL)
2. PAPINASHVILI, Amiran (GEO)
3. DASHDAVAA, Amartuvshin (MGL)
3. PELIM, Phelipe (BRA)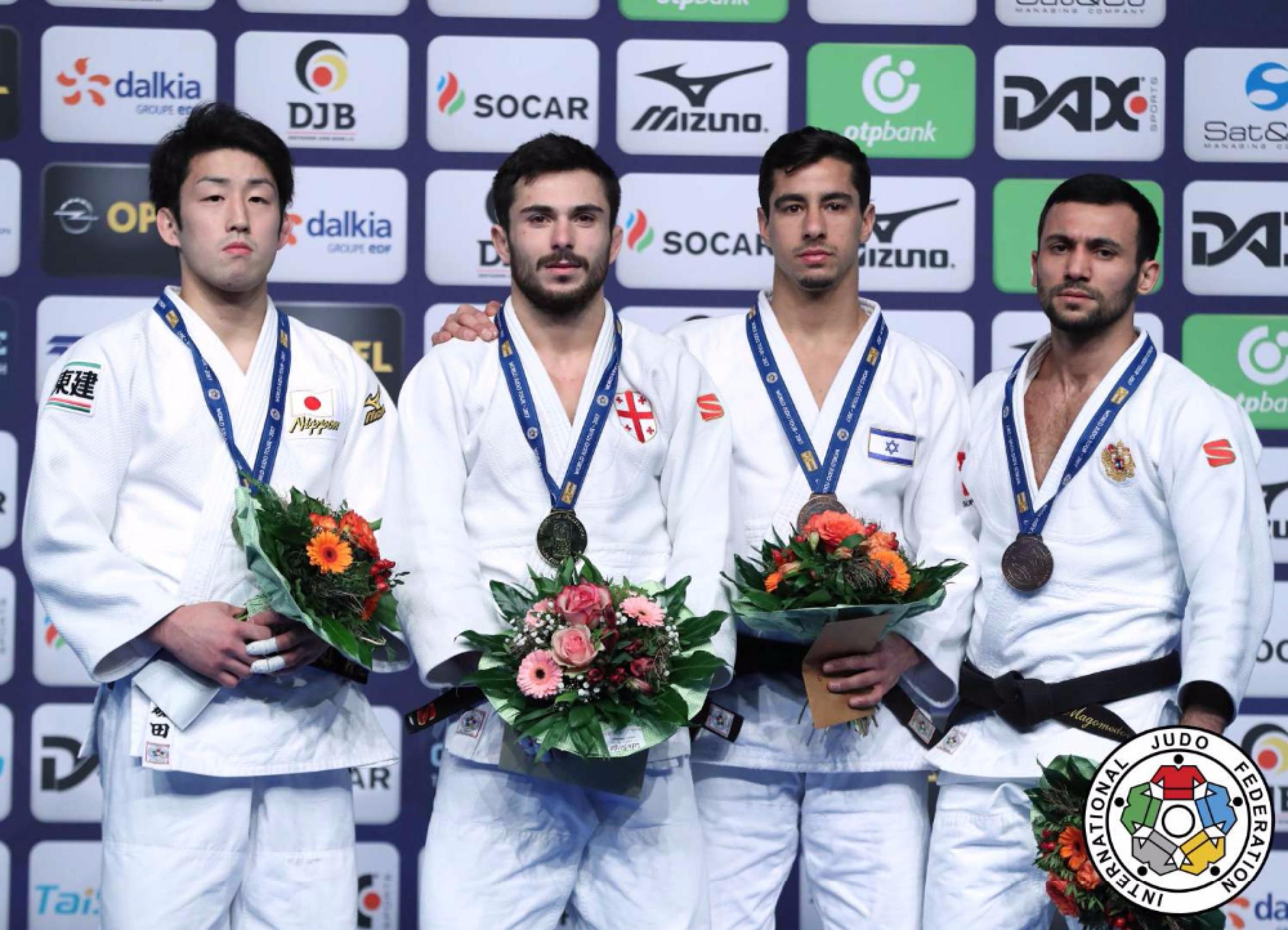 -66 kg
1. MARGVELASHVILI, Vazha (GEO)
2. ISODA, Norihito (JPN)
3. FLICKER, Tal (ISR)
3. KHAN-MAGOMEDOV, Kamal (RUS)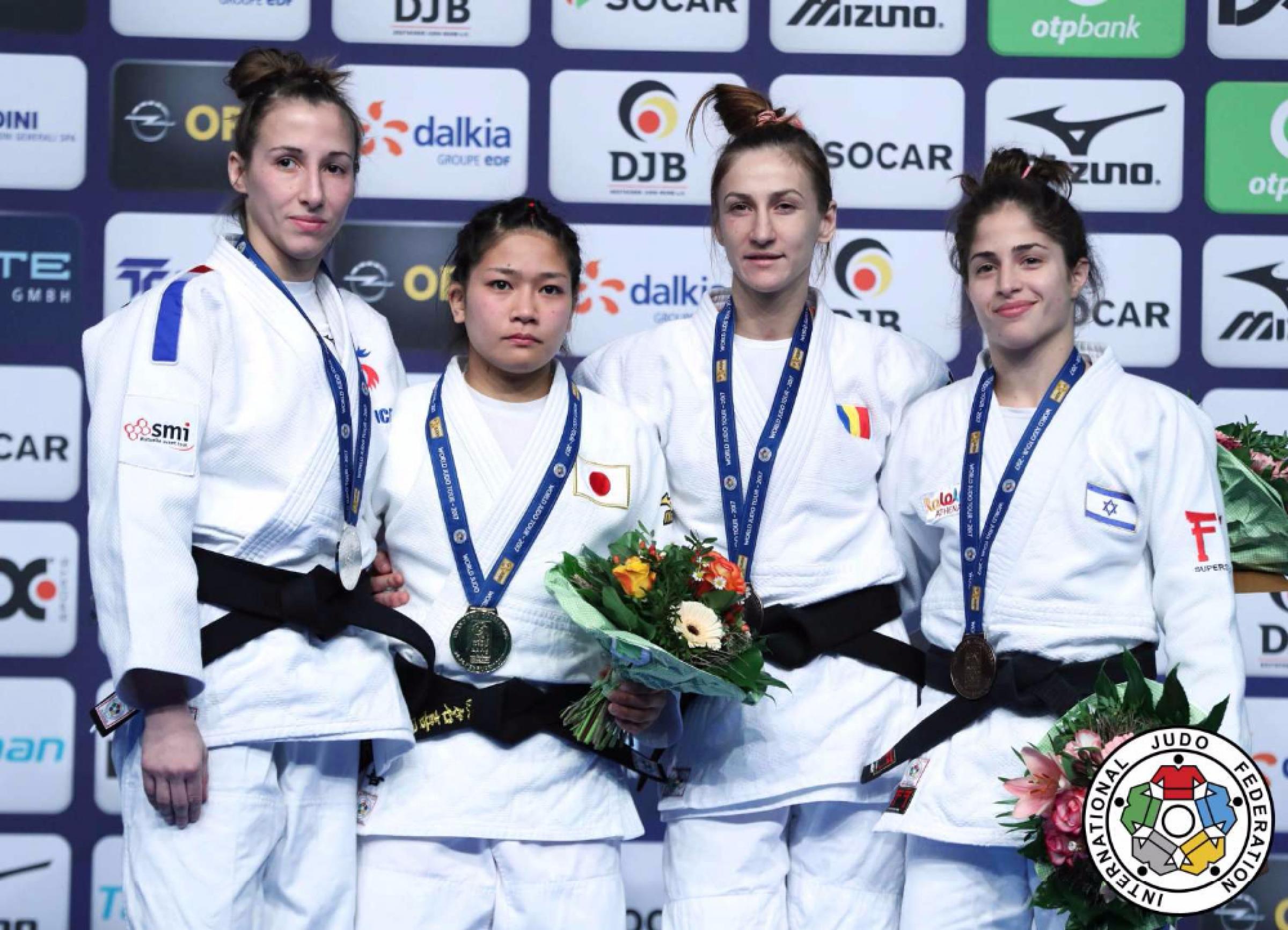 -48 kg
1. TONAKI, Funa (JPN)
2. CLEMENT, Melanie (FRA)
3. MINSKER, Noa (ISR)
3. UNGUREANU, Monica (ROU)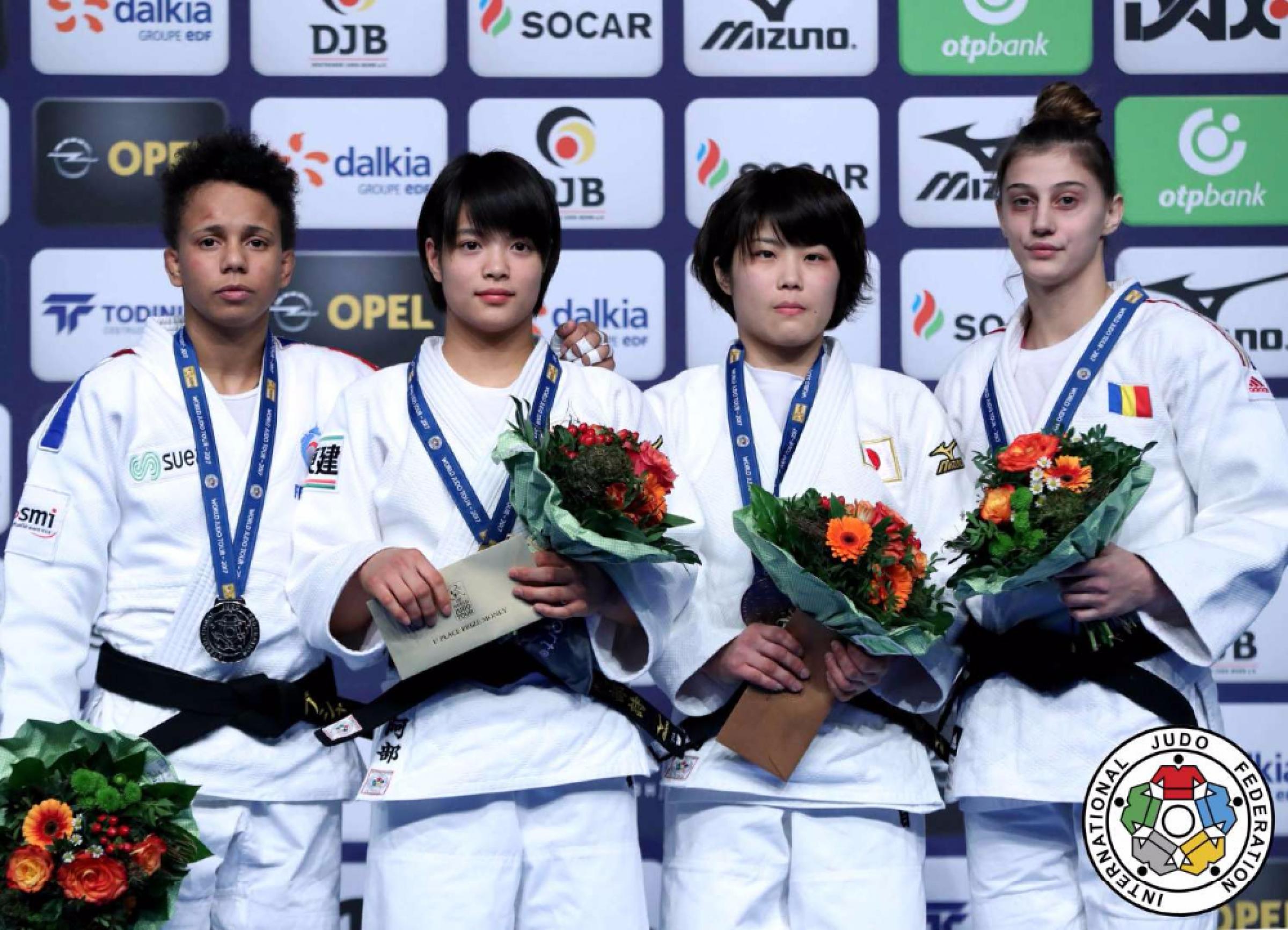 -52 kg
1. ABE, Uta (JPN)
2. BUCHARD, Amandine (FRA)
3. FLORIAN, Alexandra-Larisa (ROU)
3. SHISHIME, Ai (JPN)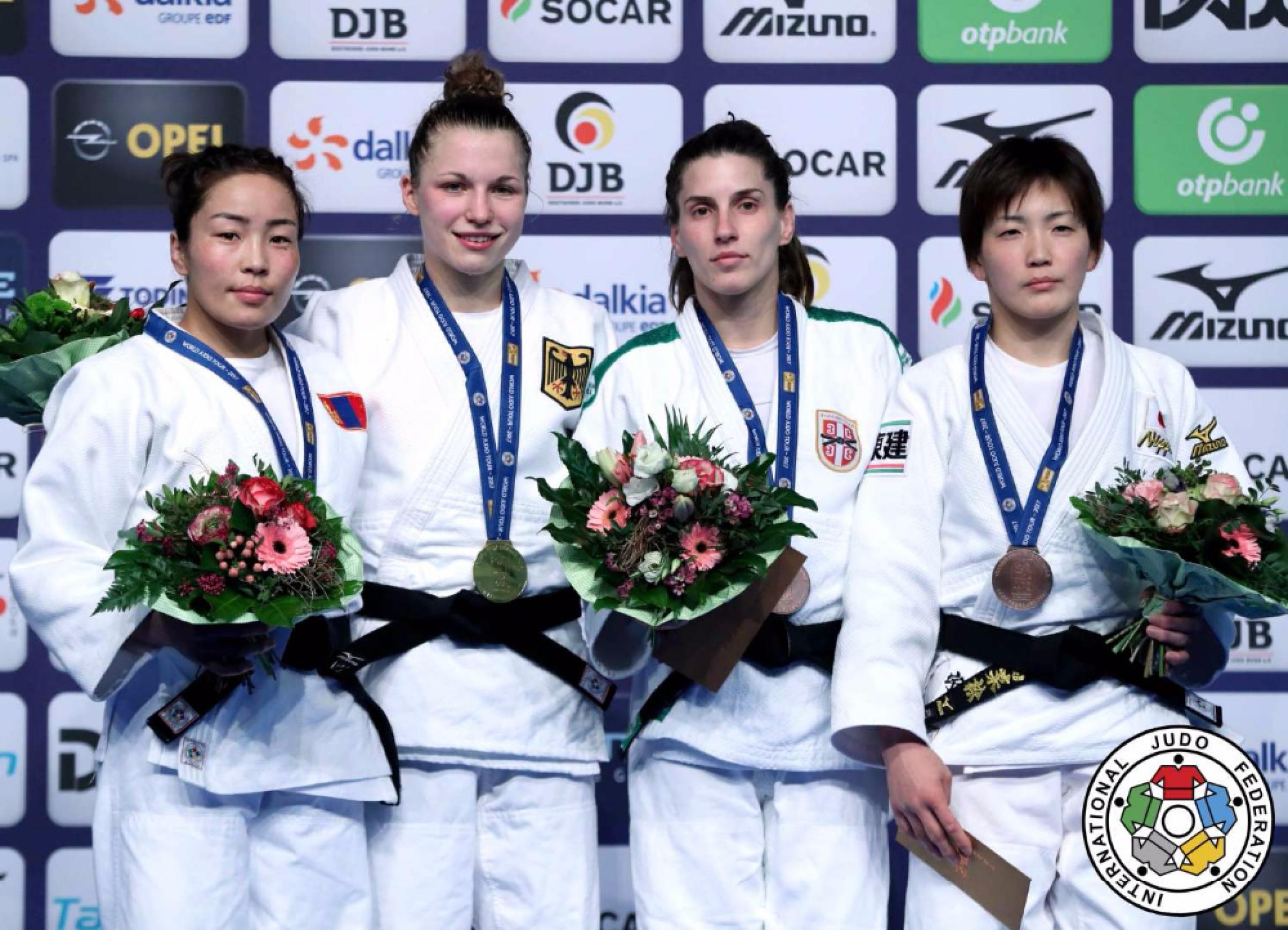 -57 kg
1. STOLL, Theresa (GER)
2. DORJSUREN, Sumiya (MGL)
3. ROGIC, Jovana (SRB)
3. UDAKA, Nae (JPN)
---
---