Though the 18th Games of the Small States of Europe are still underway in Budva, Montenegro, the individual judo tournament has concluded. Each state took a medal home from this event, the home nation bagging the most gold medals but Monaco taking the biggest haul.
Jusuf NURKOVIC (MNE) improved on his previous bronze result in the 17th Games, the home crowd carrying him to glory in the -66kg category. Teammate, Danilo PANTIC (-100kg) was on a roll following his European Cup silver medal in Dubrovnik last month, steaming ahead to take gold yesterday. The Junior European Champion added to the collection of gold medals along with Nikola GARDASEVIC (-73kg).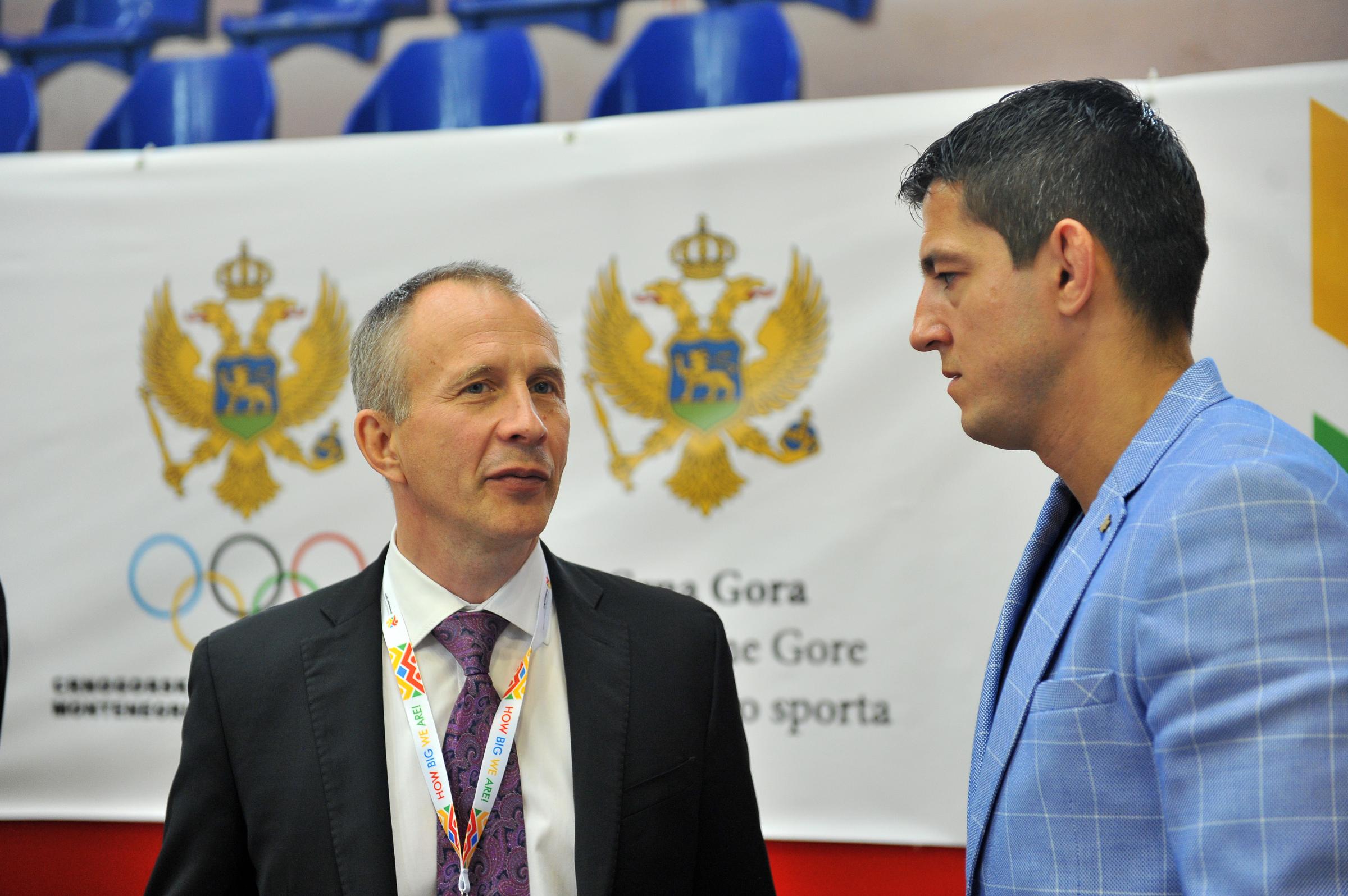 European Judo Union President, Mr Sergey Soloveychik gave some words of congratulations,
The atmosphere of the Games of the Small States of Europe is very special. The event means a lot for the athletes and participating national federations, the EJU together with EOC are intending to develop the GSSE further.
I would like to congratulate the medallists of the first day of individual competition and to wish good luck to the teams competing today. I would like to underline the joint efforts of the organisers – the Olympic Committee of Montenegro and the Montenegrin Judo Federation – for a memorable staging of the anniversary games in the country under the auspices of the EOC.
The teams competition continued today for men and women. Though the women succeeded for Monaco, there was simply no stopping the men's home team of Montenegro with 3-0 wins against all of their opponents; Luxembourg, Lichtenstein and finally Cyprus.
Judoka
---