The first competition day of the Junior European Cup in GRAZ (AUT/418 judoka from 28 nations) was marked by a number surprises. Seven different nations were able to celebrate victories (in the seven weight categories), among them four European countries. GERMANY leads the medal ranking after day one with 1 x gold, 1 x silver and 2 x bronze. Samira BOCK (-70), European Under-23 Champion, Junior World Championship bronze medallist and world number one, had to be content with silver. Only 17-year-old Mathilda Sophie NIEMEYER (-78) stepped into the breach for her. After a 3rd place, it was her second podium finish and first success in the junior class. Before Graz, Niemeyer was only 34th in the IJF junior ranking. Her biggest success so far was fifth place at the European Championships in Prague. Tayla GRAUER (-70) and Philip DREXLER (-73) won bronze for Germany.
Host Austria rejoiced over the success of runner-up Elena DENGG. In front of the eyes of great aunt Ida, from Graz, and mum Christina, the 18-year-old from Salzburg, No. 8 in the IJF ranking, prevailed against the higher rated Samira Bock (GER). "It was a perfect day for me, I never really felt in danger today. It felt like a family day out. Before the final I warmed up with my brother Jakob. There was no room for nervousness," laughed Elena Dengg. As a reward, she and her family are now going on holiday to Portugal. For Dengg it was the second victory in a Junior European Cup after her success in Birmingham in June.
Local hero and tournament favourite Marcus Auer (-60, entered as number, world number two) struggled with blood circulation problems and had to withdraw for the bronze medal match. Other medals for the host nation were won by Laura Summer (-78) in second place and Lisa Tretnjak (-63) in third place.
Further European victories were achieved by Giorgi Loladze (-73/GEO/up to now 93rd in the IJF ranking) and Robert Sorkin (-66/ISR). For the 19-year-old Israeli it was the first countable success in the junior class. So far he was only ranked 191st in the world.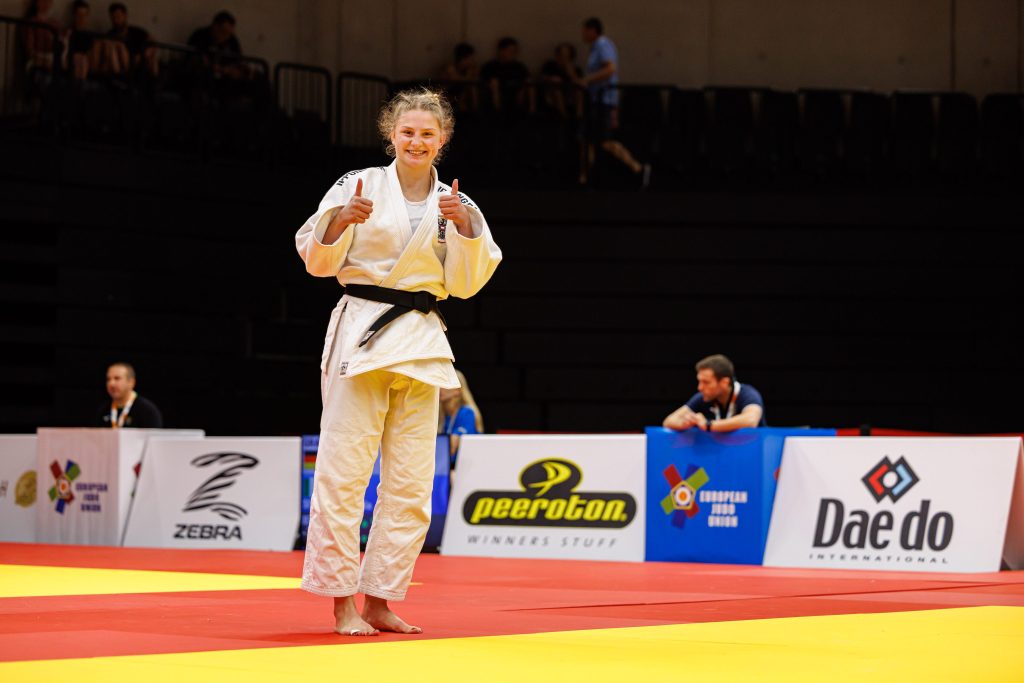 Judoka
Author: EJU Media
---