Today the EJU Online Judo Festival 2021 hosted for the first time, the Gender Equality Round Table seminar.
Included in the seminar were; Dr Sanda Corak, Rowena Birch, Driton Toni Kuka, Mike Callan, Kristiina Pekkola and Dr Jesper Fundberg. Follow the gender conversation by watching the seminar online via our YouTube channel or simply watch the video below.
The five discussions were covered, followed by a q&a from those who tuned in to watch live. To start the seminar we had EJU Vice President, responsible for education, Jane Bridge welcoming the speakers and introducing the round table seminar.
When I think it was only 40 years ago that I participated in the first world judo championships for women and only 20 years ago, women's judo was officially included in the Olympic Games, substantially later than the inclusion of men in the same events, a lot has happened since. We can witness in the sporting arena a good representation of female judoka who can compete under the same conditions as their male counterparts. Still in their minority, coaches and referees are represented by some women and we recently seen women nominated as head coaches, not only for women's teams but also for the men. Indeed on the sports side, women seem to be making their way slowly. These women serve as role models and an inspiration for others.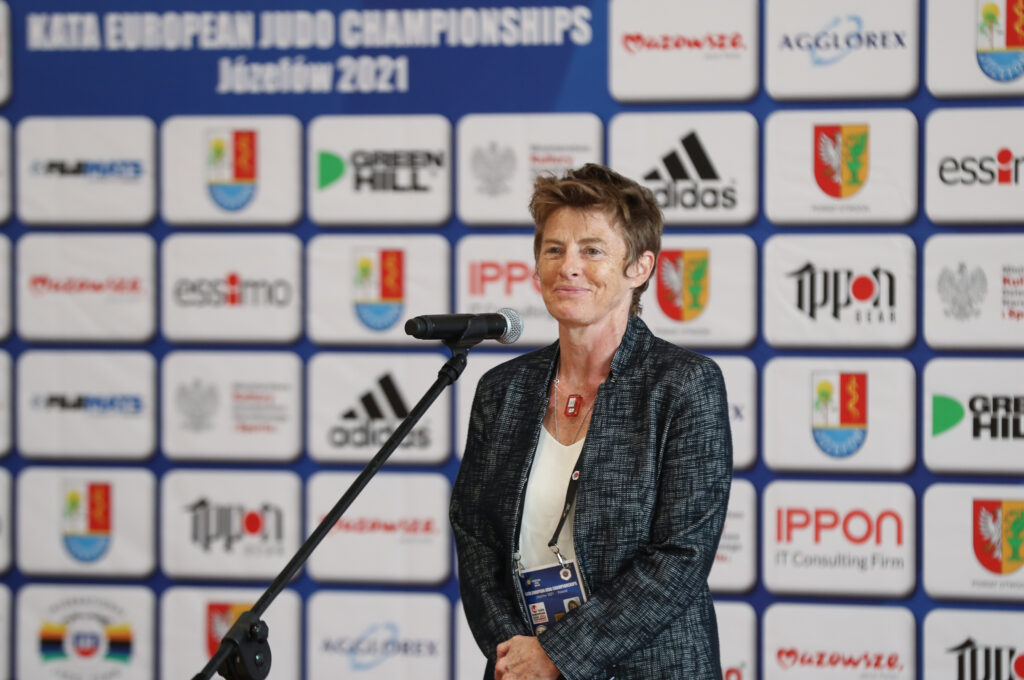 The conversation, as always, highlights very important points, whether it be positive or negative, arguing which areas need much more work or how we go about achieving both equality in certain areas and equity in others.
Author: Thea Cowen
---