Many of the big names have secured their positions in the finals of their respective categories but there were some major wins during the preliminary rounds of the third and final day in this Hungary Grand Slam, the crowds cheering on their favourites to reach the final block. 
Alice BELLANDI (ITA) came out all guns blazing in the -78kg category and immediately took out the current Olympic champion, HAMADA Shori (JPN). The Italian had an advantage with her height and she used her long limbs to score with ashi guruma, and her quest for gold didn't stop there. She was on equal footing with Mayra AGUIAR (BRA) and this semi final was concluded with shidos. On the other side of the draw, the number one seed, Inbar LANIR (ISR) ensured she proved her ranking and defeated Kaliema ANTOMARCHI (CUB) in ne waza and Eiraima SILVESTRE (DOM) with a huge o uchi, with an over the back cross grip she had ultimate control.
An-European final will be very exciting with this dynamic duo going head to head for the gold.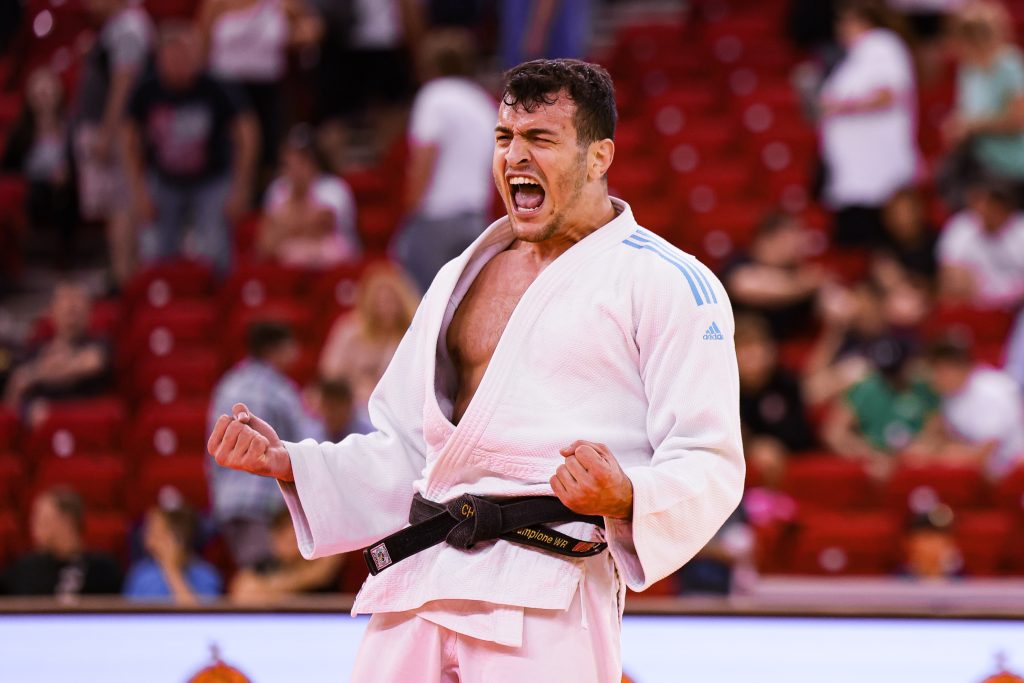 In the -90kg category, number one seed Mammadali MEHDIYEV (AZE) felt the heat and pressure of the home crowd as NERPEL Gergely (HUN) defeated him in the third round. Nerpel will compete for bronze. Christian PARLATI (ITA) will be the only European in the final as he faces MURAO Sanshiro (JPN), the Japanese has not been on his best form and has faced golden score after golden score with Maxime-Gael NGAYAP HAMBOU (FRA), Ivan Felipe SILVA MORALES (CUB) and finally Beka GVINIASHVILI (GEO). Parlati on the other hand has been on fire, defeating the likes of Nemanja MAJDOV (SRB) to reach the final. Team Italy are going to be climbing the ranks today!
The top four seeds of the +78kg missed out on a chance in the final, which will especially be tough for Raz HERSHKO (ISR) to swallow given the 24 year-olds string of successes recently. However she is still in with a chance for a bronze medal and will be the only European athlete to take a medal in this category.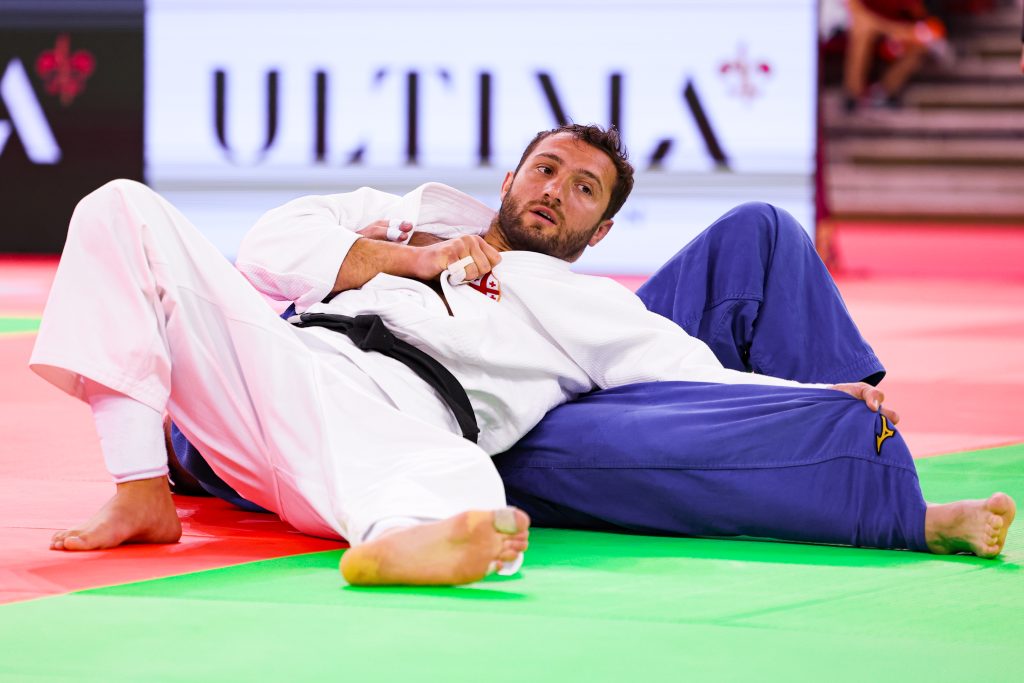 Aside from IIDA Kentaro of Japan, the -100kg final block contests are saturated by Europe. Home favourite VEG Zsombor will face Mathias MADSEN (DEN) who took out number one seed Peter PALTCHIK (ISR), Daniel EICH (SUI) will face Nikoloz SHERAZADISHVILI (ESP) who unfortunately didn't get a chance to start in the semi final as Iida took the win in the first exchange with a devastating foot sweep. Facing Iida in the final is Georgian team captain, Varlam LIPARTELIANI. This will the seasoned athlete's fourteenth grand slam medal, potentially his sixth gold if all goes his way.
Assumptions were made early on regarding Teddy RINER (FRA) in this grand slam event, and he certainly lived up to the expectation. Though his initial win seemed to go with relative ease, the next bout with Ushangi KOKAURI (AZE) proved somewhat difficult as he couldn't seem to land a score and the contest was eventually decided on shidos. Riner's height advantage came in to play in the semi final against Gela ZAALISHVILI (GEO) who couldn't get close to the Frenchman and help on for a minute and a half before accepting defeat and taking a place for bronze.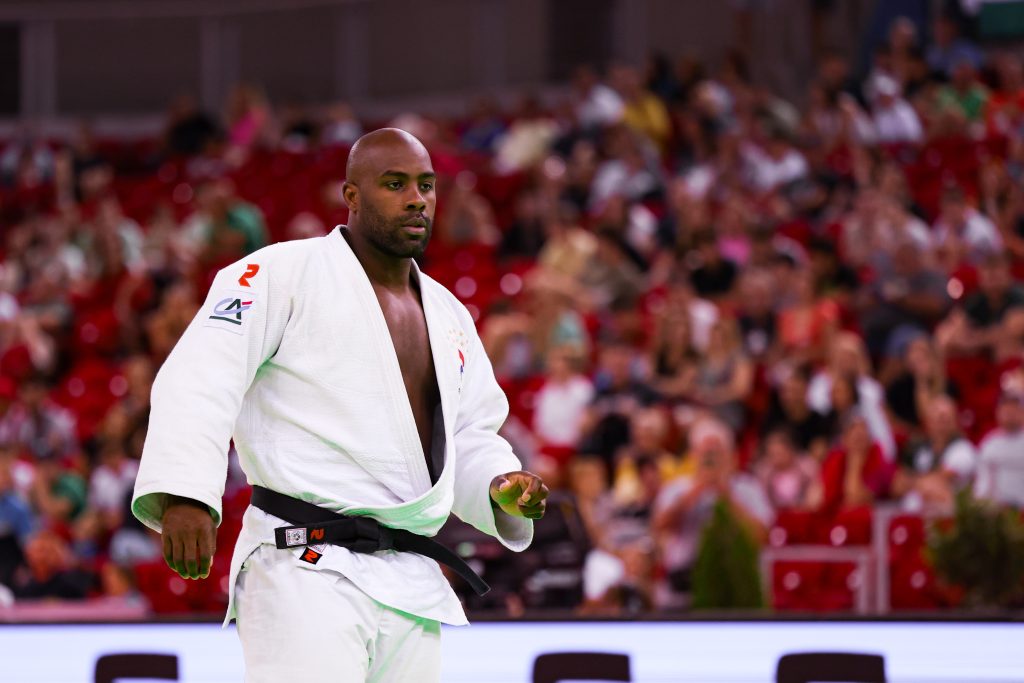 Jelle SNIPPE (NED) had a strong start, taking on Rafael SILVA (BRA) in his second contest and played a tactical game on this occasion, faster than his opponent. He was on more equal footing with Germany's Johannes FREY but once he caught his opponent with a waza ari score, he transitioned to ne waza and finished the contest in osaekomi. His ne waza skills continued in to his semi final against BAKHTIYOROV Shokhruh (UZB) and took his place in the final. This will be the first time he competes against Riner in competition.
The final block will start at 17:00 local time and will be streamed at live.ijf.org. 
Judoka
Author: Thea Cowen
---