We have been delighted to welcome back competition on a European level, and now we can look forward to the exciting return of the IJF tour, starting in Hungary this week with the Budapest Grand Slam. 
With almost 500 athletes registered to compete in Budapest, and the top 55 athletes all ranked int the top 10 of their categories, it'll be sure to be a nail-biter. For some of these competitors, they are in desperate fight for points in order to qualify for the Olympic Games in Tokyo next year, for others, there are tactical points to be gained in order to keep their #1 ranking positions.
These athletes include Nikoloz SHERAZADISHVILI (ESP), Manuel LOMBARDO (ITA) and Marie Eve GAHIE (FRA).
The entry is sensational to say the least, with a wealth of World and Olympic medallists, the performances will be outstanding as well as interesting given that most of these athletes have had a long stretch off the tatami. As these athletes were coming to the end of an intense Olympic cycle, small injuries would have been apparent in abundance but they have had the necessary time to recover and return fighting fit, just in time for the biggest judo event next year.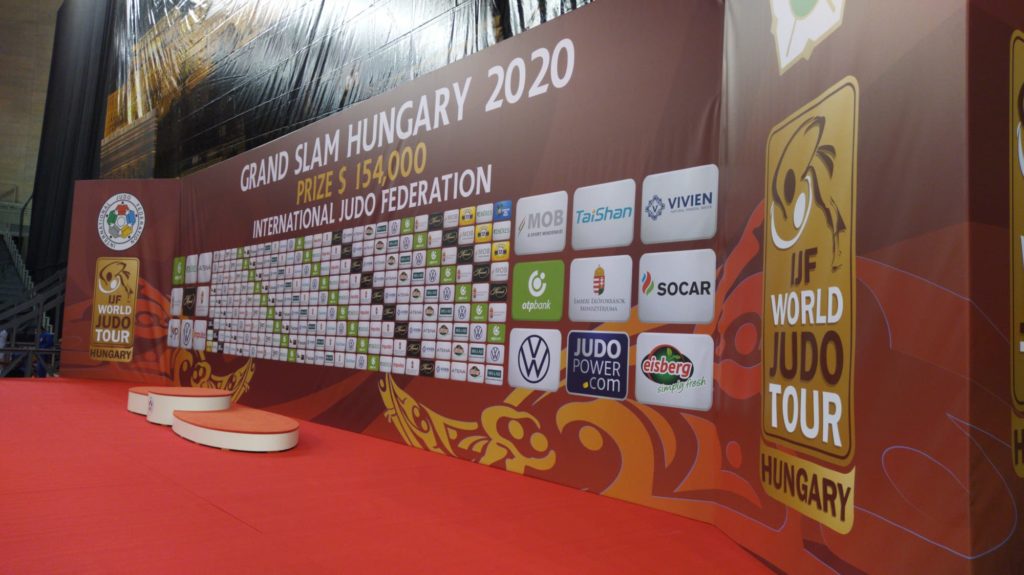 The László Papp Budapest Sports Arena will once again host a memorable tournament, only this time under new and restrictive circumstances. The wearing of masks is compulsory for all but athletes when they are competing and are restricted to one training partner to reduce contact.
IJF President, Marius Vizer is happy to welcome all back,
Following more than half a year of quiet restriction, we will meet again and it will be, undoubtedly, electric!
"The Hungarian organisers, the International Judo Federation and all national federations have put in place stringent and efficient health protocols to be able to deliver an inclusive and truly elite judo showcase. We will keep our community safe and we will present to the world a much awaited return to the tatami."
We welcome back all of the athletes from Europe and around the globe, wishing the best of luck and very much looking forward to seeing world-class judo.
Judoka
Author: Sören Starke
---