Fast approaching is the U23 European Championships which will be held in Ludovika Arena in Budapest this week. The individual competition will take place on the 5th and 6th of November then concluded with an exciting mixed team event on the 7th.
President of the Hungarian Judo Association Dr Laszlo Toth is proud to be welcoming athletes back for the U23 European Championships following a successful edition in 2018. 
The staging of this event has been made possible by the collaboration of dedicated organisers, generous sponsors, loyal patrons and many other supporters to whom I offer my sincere thanks. 

I want to express my particular thanks to Mr. Sergey Soloveychik, President of the European Judo Union, who has given exceptional support over many years to the Hungarian Judo Association.
Hungary have been an incredible host since the pandemic, hosting Grand Slam and World Championship events and now it is time for the U23 athletes to shine.
Day one will be a blinder with the lightweight men and women taking centre stage. Andrea STOJADINOV (SRB) is making her return in the -48kg category following an injury that put a hold on her competition, however before this she became the proud owner of two Grand Slam bronze medals in Tashkent and Tel Aviv. Aydan VALIYEVA (AZE) will be ready to make an impact, she has had a super year so far becoming Cadet European Champion as well as Junior European silver. Another junior success Asia AVANZATO (ITA) who championed a bronze in Olbia will also be in Budapest to try her luck at the next level.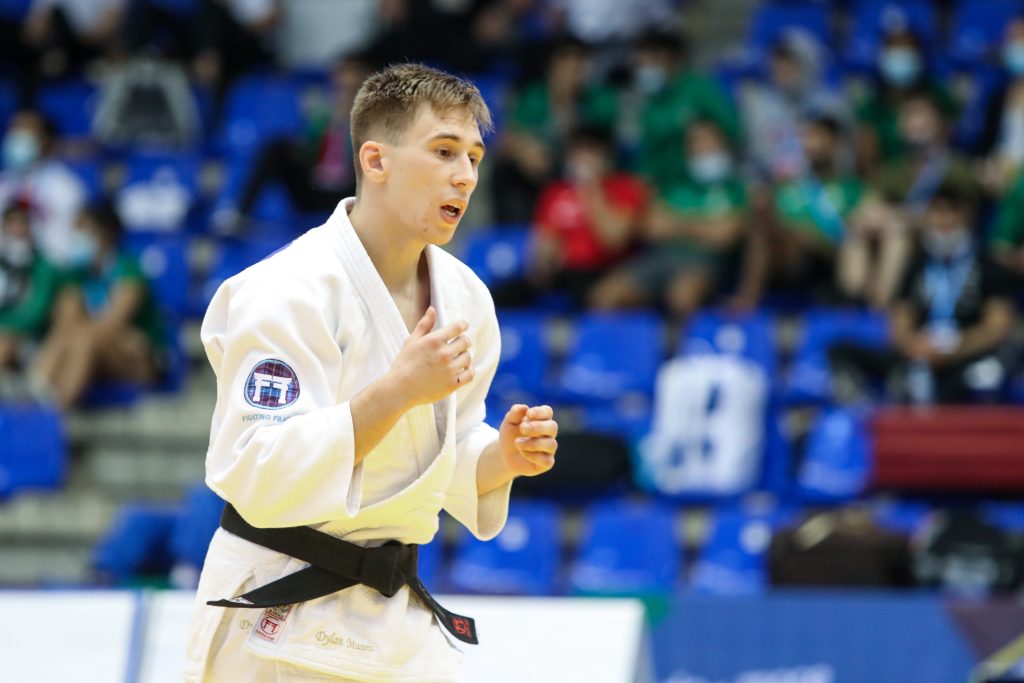 Recently in the Malaga European Open we witnessed some brilliant talent in the -60kg category from Scottish hopeful Dylan MUNRO (GBR) who took a well deserved silver. Jaume BERNABEU RICO (ESP) made a miraculous recovery after a semi final loss but stepped up to take bronze, a great young Spanish talent. They will be taking on 2021 Cadet European Champion, Veksler YEHONATAN (ISR) and the reigning U23 European Champion Konstantin SIMEONIDIS (RUS).
The -52kg category is providing great variety and among those coming in at the top are Mascha BALLHAUS (GER) who took bronze in the Paris Grand Slam this year and will be coming off a great high to try and take her U23 European title. Giving chase to Ballhaus is Malaga European Open gold medal winner Martina CASTAGNOLA (ITA), she went from strength to strength and has established herself as a contender. 2019 U23 bronze went to Yasmin JAVADIAN (GBR) who will look to take a step closer to the final in this weight, but has Sofia ASVESTA (CYP) to contend with. Asvesta came to the tatami a little later than most following a gymnast career but already took a Junior European bronze and 5th in the U23 in 2020. Since, she has medalled in senior European Open and Cup events making her a threat this week.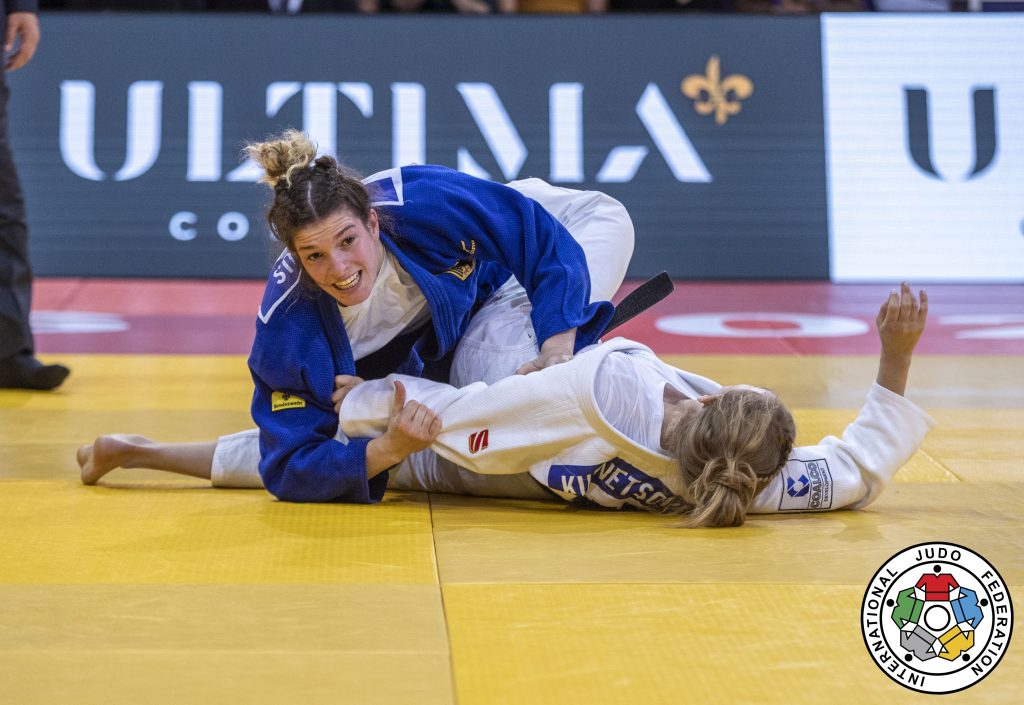 In the -66kg group, Orlando CAZORLA (FRA) stands out as a medal hopeful following his Paris Grand Slam bronze in front of a roaring home crowd, however there could be a rematch with Netherland's Ivo VERHORSTERT. The Dutchman was in control of their Paris bout but Cazorla took advantage of a weak attack to secure the win, Verhorstert won't be making the same mistake again. Aside from the American medallist, we have the full podium from Malaga, Amit BOBOVICH (ISR) who was the victor, Benjamin GOMES (FRA) silver medallist and Freddy WAIZENEGGER (SUI).
At a glance it would appear that we can already identify two medallists in the -57kg category, Eteri LIPARTELIANI (GEO) and Marica PERISIC (SRB). The pair are exceedingly strong contenders, both with Junior European titles, Liparteliani can also boast a Junior World and U23 title already but wants another. Perisic had come close but settled for bronze in the end. Since these achievements, both young women have excelled, Grand Slam medals in Paris and Tashkent and both making it to bronze medal contests of major tournaments. The Georgian lost her Olympic bronze to YOSHIDA Tsukasa (JPN) and Perisic in the Budapest World Championships to current Olympic champion, Nora GJAKOVA (KOS). We will see which one can become the U23 champion in Budapest, or if another superstar can surprise us!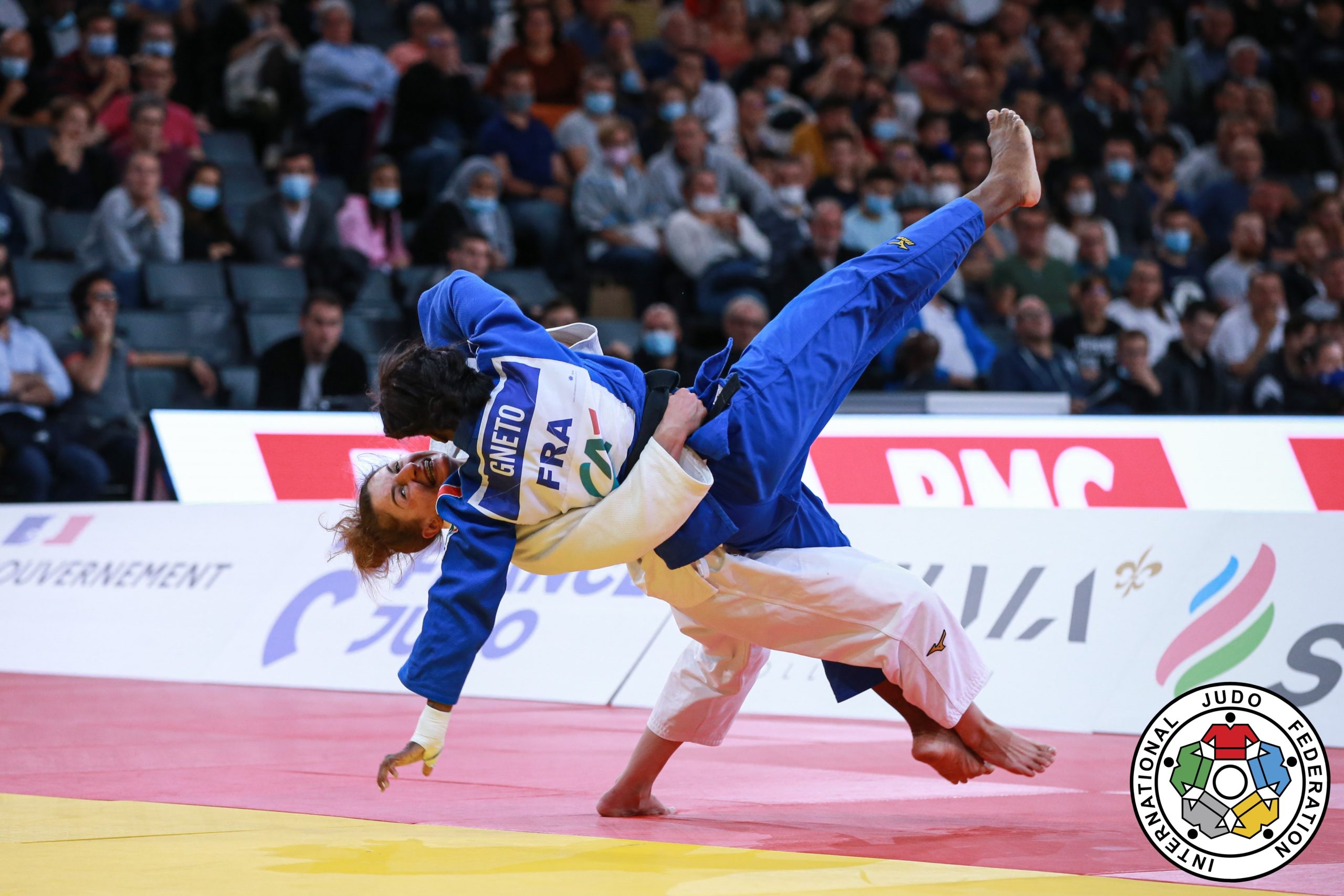 Moldova have strong representation in the -73kg category with Hungary Grand Slam bronze medallist Petru PELIVAN and 2019 Junior European silver medallist and 2021 senior European Cup gold, Adil OSMANOV. They aren't of course, alone. This years Junior World silver medal went to Umalt DEMIREL (TUR) and he gave the performance of a lifetime throughout the day, he is definitely an exciting watch and will be great competition for the 2020 U23 European bronze Elbaz YEHONATAN (ISR) who will look to improve on that previous result. 
The focus will be on OZBAS Szofi (HUN), 2019 U23 European champion and bronze medallist of the Grand Slam in Hungary. She has been on the radar for some time now as a successful cadet and junior but is slowly making a name for herself as a senior. A junior rival of hers, Anja OBRADOVIC (SRB) is also back for more as she was forced to take the U23 silver. The Serbian took an impressive World bronze this year with an array of techniques taking her to the podium so we will see if she has prepared anything new for us. It isn't an easy road for the pair however, with Paris Grand Slam bronze Angelika SZYMANSKA (POL) chasing them down, as well as Zagreb Grand Prix bronze Laura FAZLIU (KOS). One in the weight category already took a European title this year but at junior level, Katarina KRISTO (CRO) will be wanting to relive the feeling all over again and is getting that opportunity this weekend.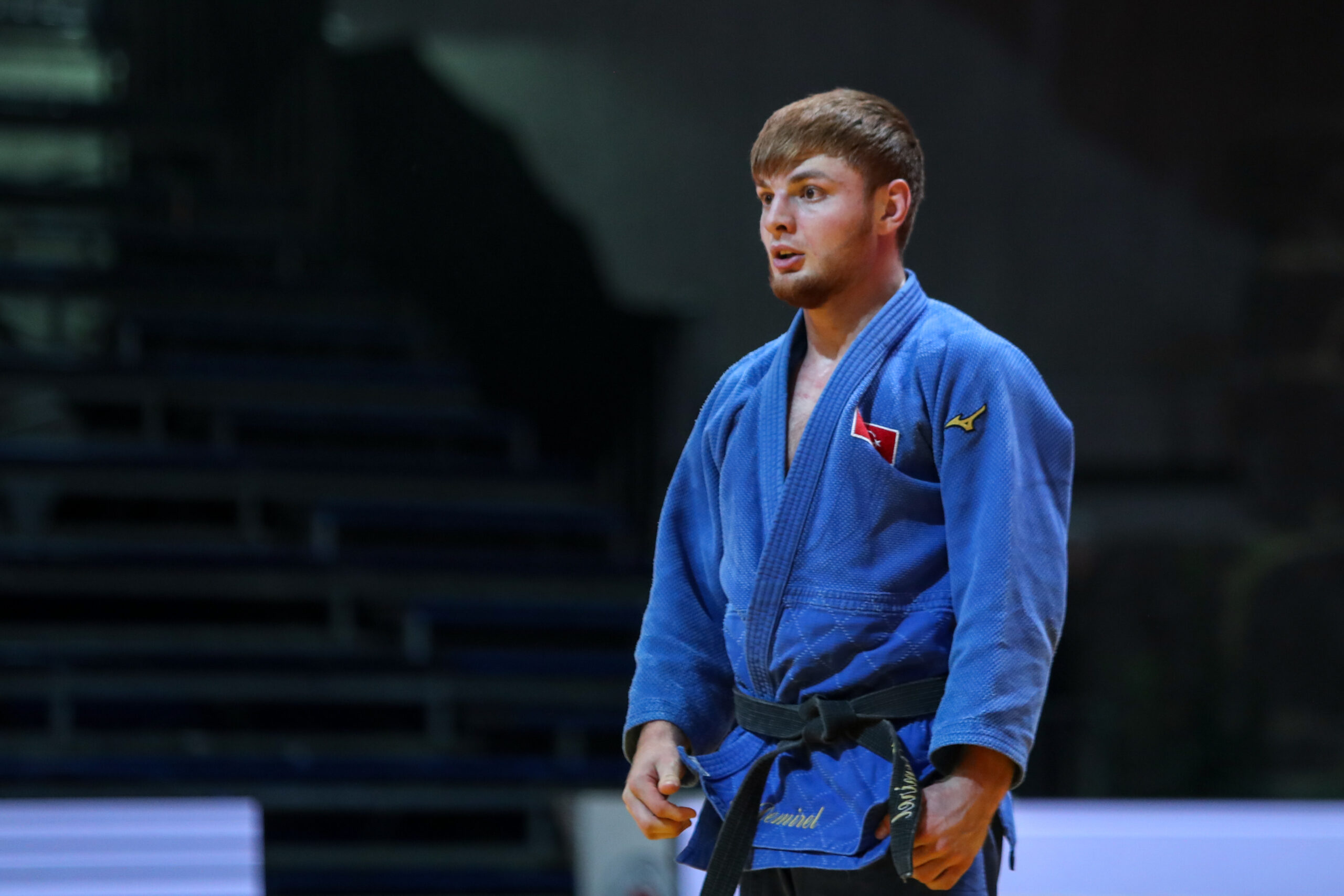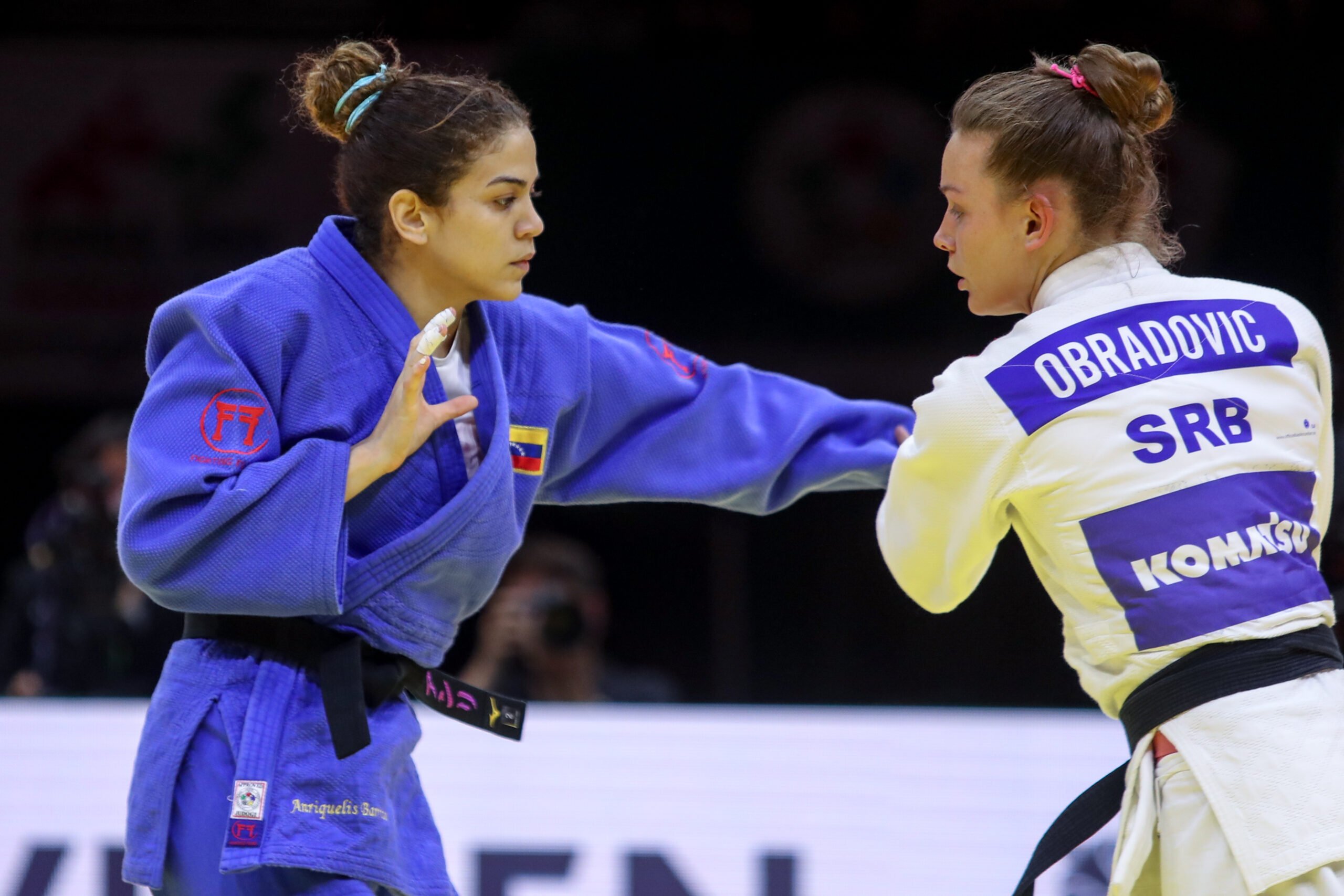 All information can be found either at www.eju.net or live.ijf.org where the event will be streamed live as well as easy access to the draw and all results.
Judoka
Author: Thea Cowen
---