MAKHULT Mihaly is a modest gentleman from Hungary, who lives in the capital city, Budapest. At a very young age, he tried several other contact sports but judo had him hooked for good. During his teenage years, Makhult was part of the cadet and junior Hungarian national team. Today, he fills both positions, coach and athlete at his club, namely, Vasas Sports Club.
He won his first Veteran European medal in 2015 with a silver finish. During the second day in Podcetrtek, he was able to double his collection winning bronze in the M3 -81kg category. However, his results became secondary to non when discovering his dedication to judo. When he is not training, he is coaching all day. To say he lives for judo might be an understatement as indisputably, Makhult spends more time on the mat than off.
MM: I could not imagine my life in any different way. Judo is part of my life since the age of 5 and despite taking a brief break during my senior years, I was still involved in some ways. I love training as much as coaching. Judo is my full-time job and my life all in all.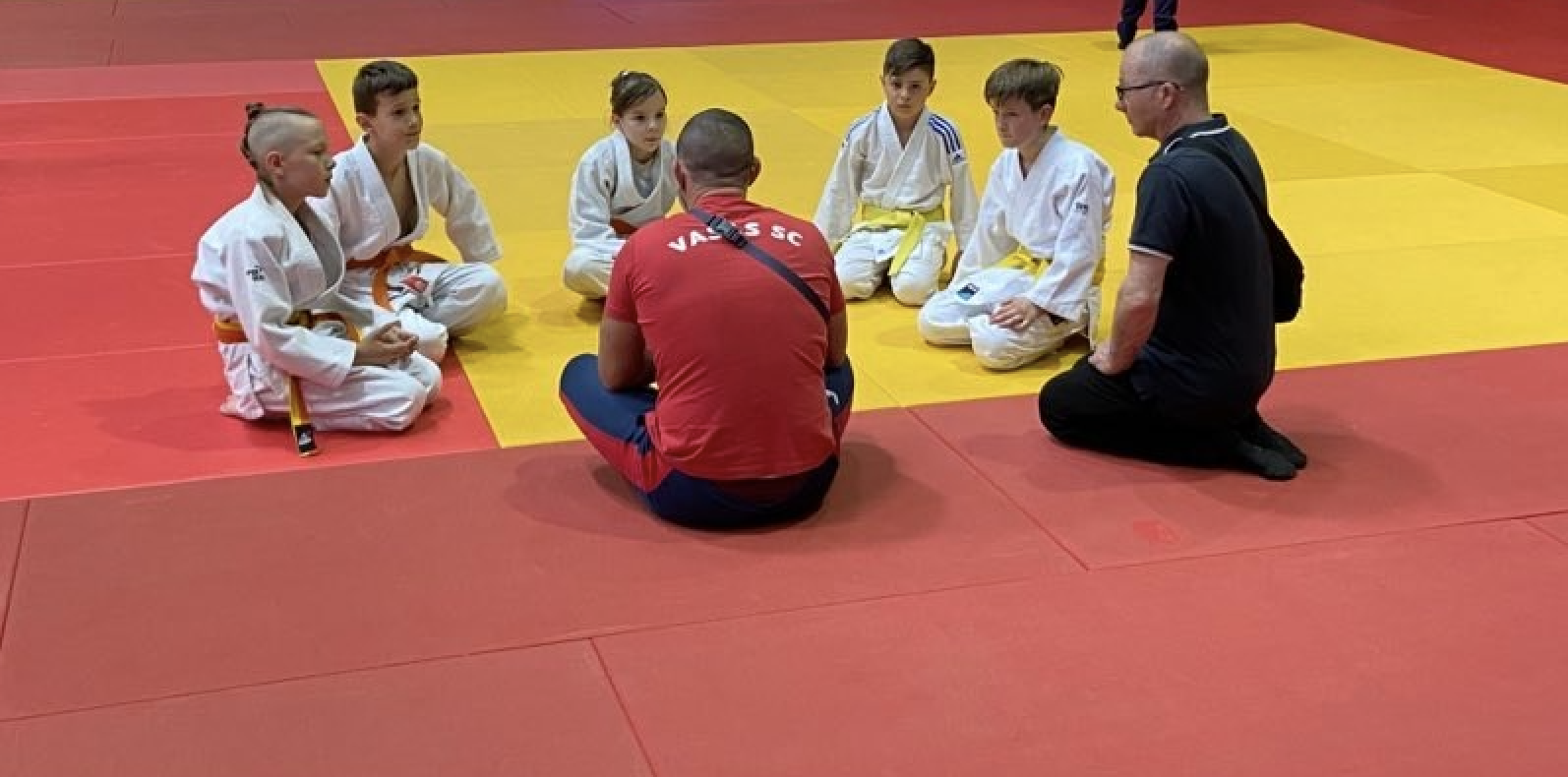 Makhult in action at his judo club, Vasas SC.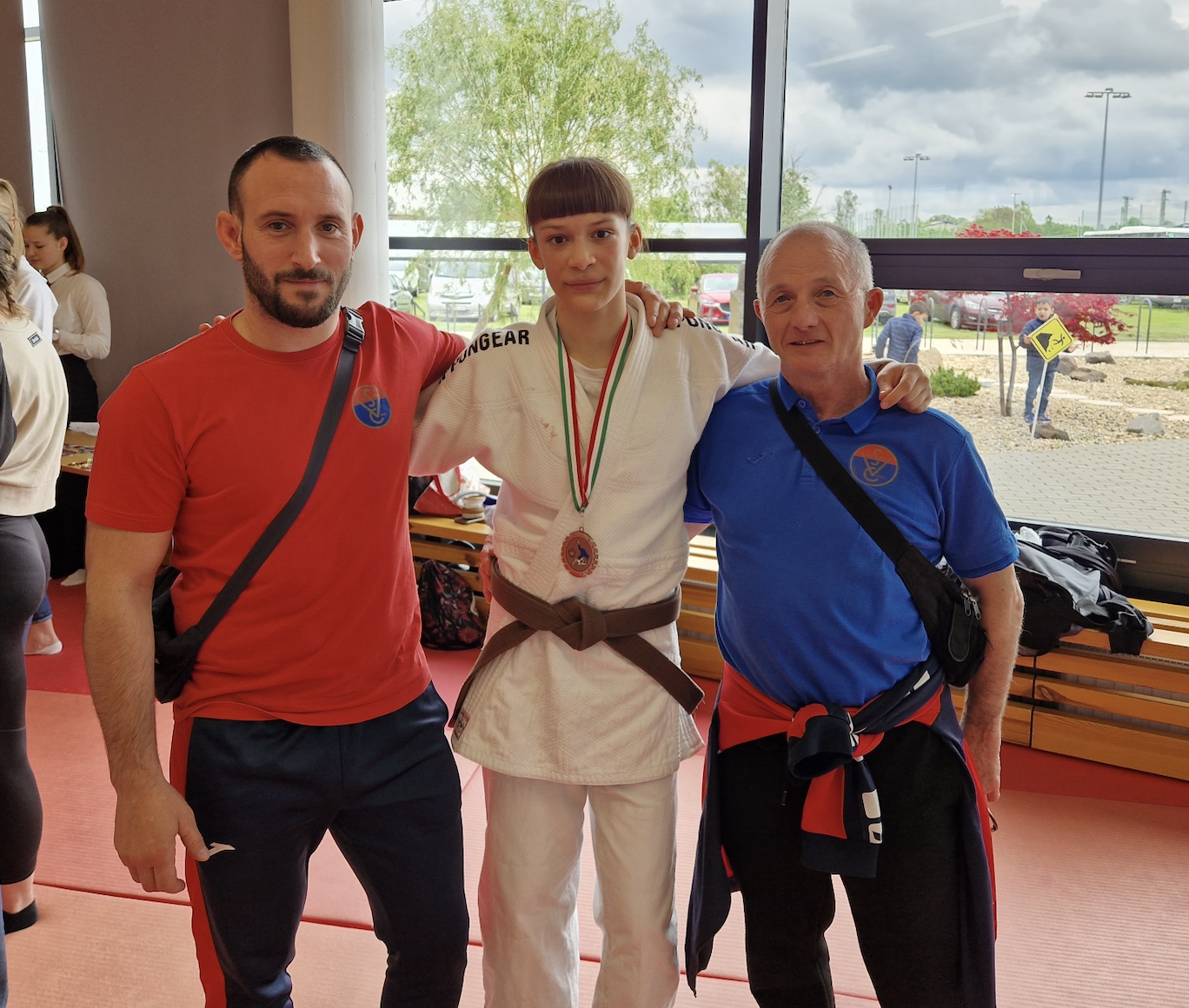 MAKHULT Mihály with one of his athlete and colleague KORANYI Miklos, who also won bronze at Podcetrtek. The pair of them coached each other to success.
The 39-year-old humbled Hungarian has been part of the Veteran stage since the beginning of time, competed at both M1 and M2 age divisions. He entered the M3 field for the first time this year, meaning it has been 10 years since the beginning of this phase of his personal career. We asked about his experience throughout the process of moving up from one age group to another.
MM: To be honest I don't really feel the difference yet. People say the younger you are the better or easier, but I don't feel the difference yet. I am sure I will have a different opinion when get towards my 50s. – he smiled.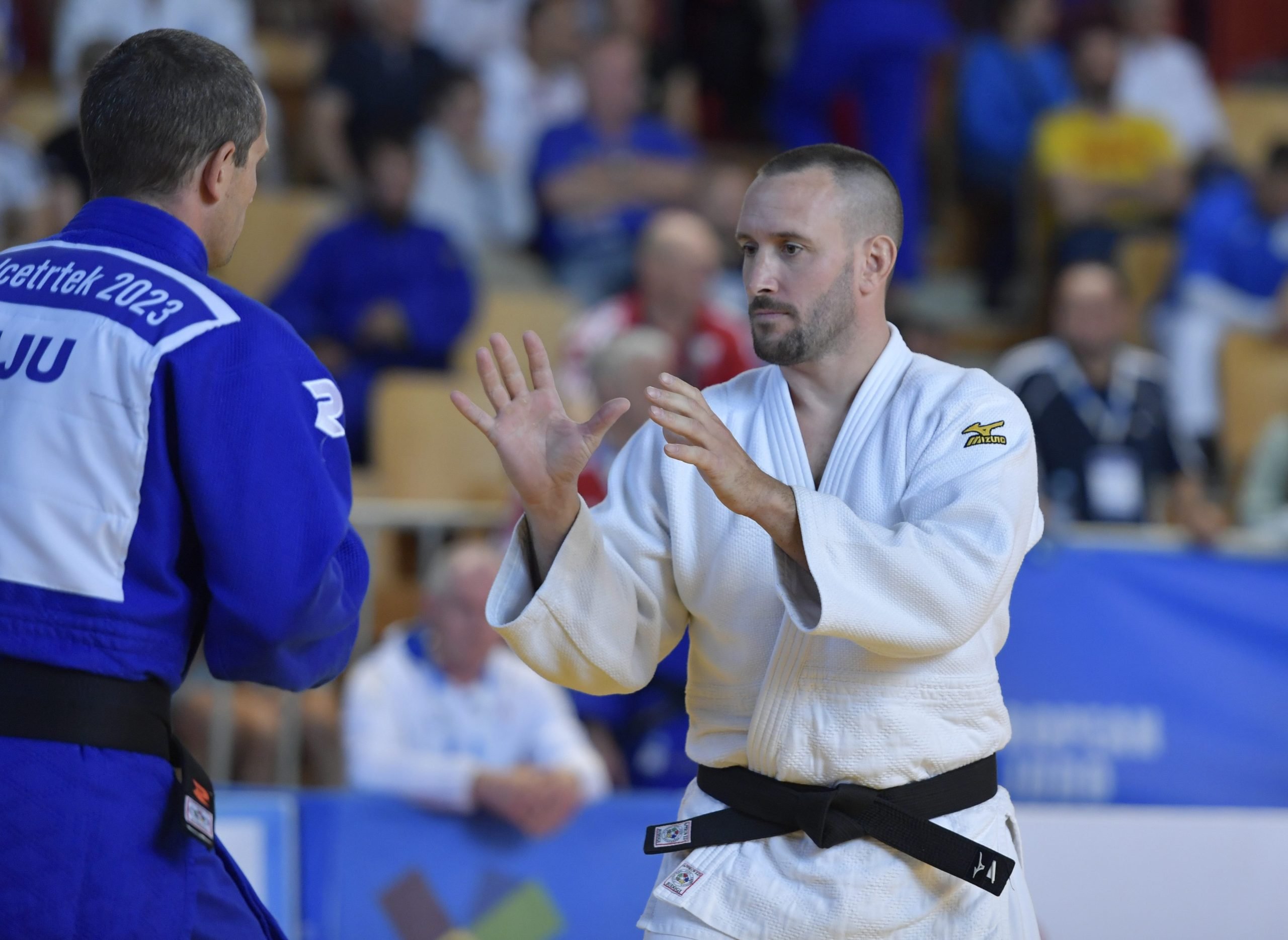 In white, MAKHULT Mihály (HUN).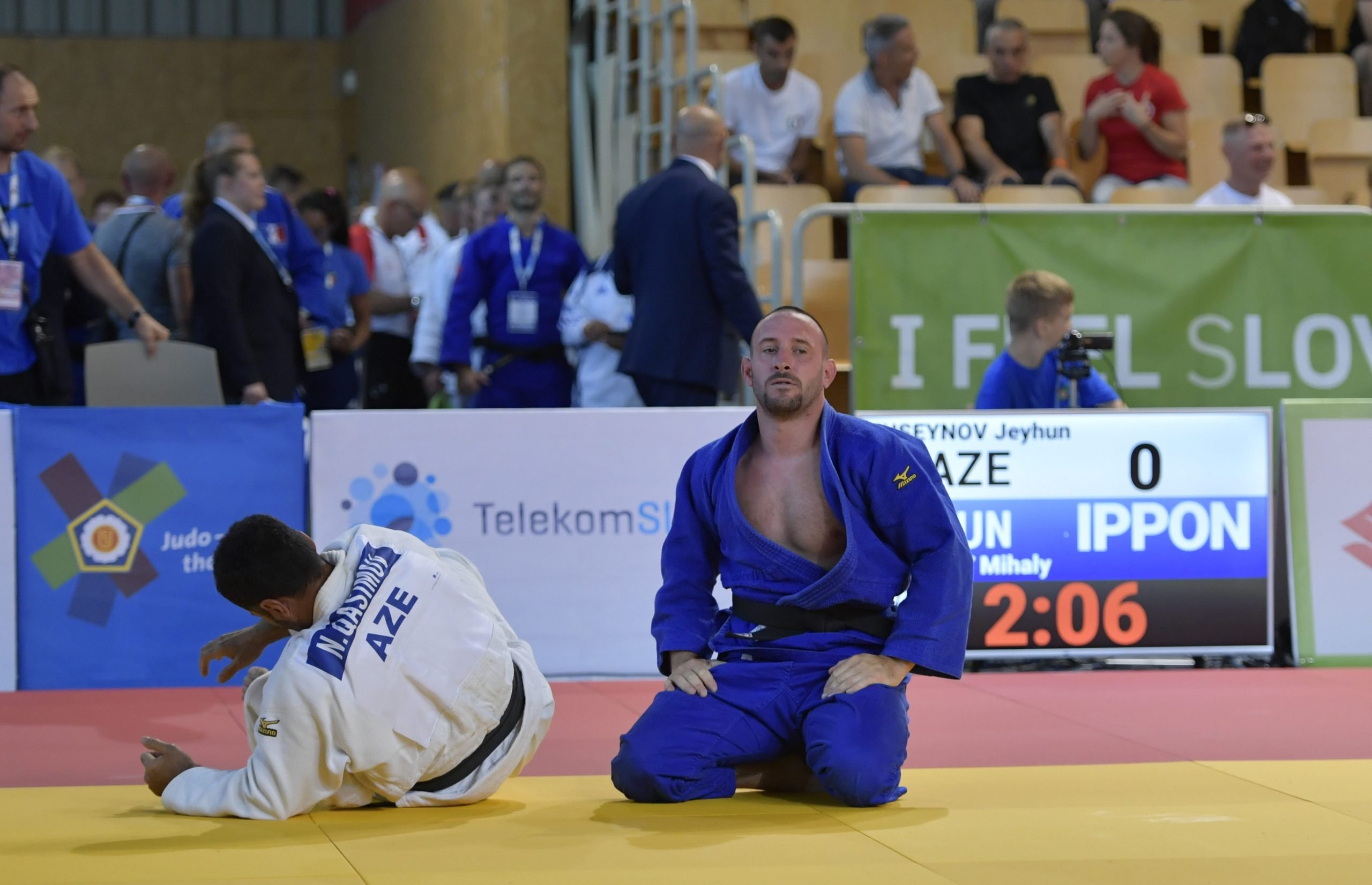 The moment you win a veteran European bronze medal. In blue, MAKHULT Mihály (HUN).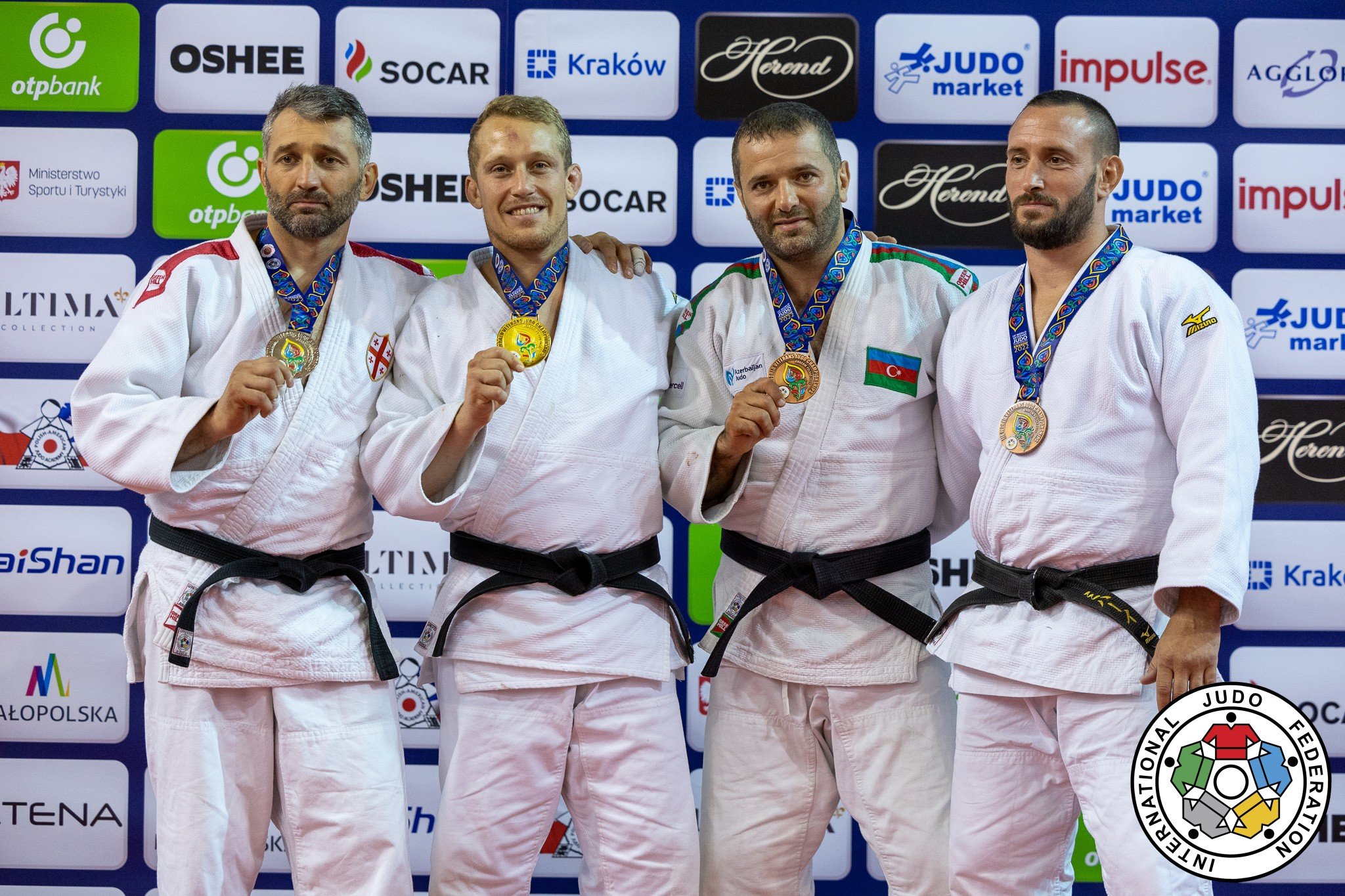 Veteran World Judo Championships 2022 Krakow, where MAKHULT Mihaly (first from right) won bronze. Photo: IJF
Makhult, who showed off with his tremendous ne-waza skills throughout the day, also changed weight category last year. He exposed the hardship cutting down to -73kg caused him and the decision was made during spring 2022 to start in the new weight class from the 2022 World Veteran Judo Championships. Both, his well-nourished condition and a good preparation allowed him to pick his first veteran world medal, precisely bronze. 
For Hungarian team is known to do well at the veteran Europeans. However, to be able to make it there, it is obligatory to attend at the Veteran Hungarian Championships, a tournament where father of two, Makhult, claimed victory at four separate occasions. Now, to back his extreme dedication to judo, today, he is heading back to the Hungarian border, but not home just yet, as he is due to coach his team at an important championships tomorrow. 
Author: Szandra Szogedi
---