ART OF THE OLYMPIANS (AOTO) is an educational program of the Al Oerter Foundation (AOF). The program run by Olympian and Paralympian artists, teaches Olympic ideals and values through exhibitions, educational programs and cultural events. Founder, Al Oerter, four-times consecutive Olympic Gold medallist and artist, created AOTO in 2006. AOTO had their first exhibition in March 2006 in Al Oerter's home town of Fort Myers, Florida.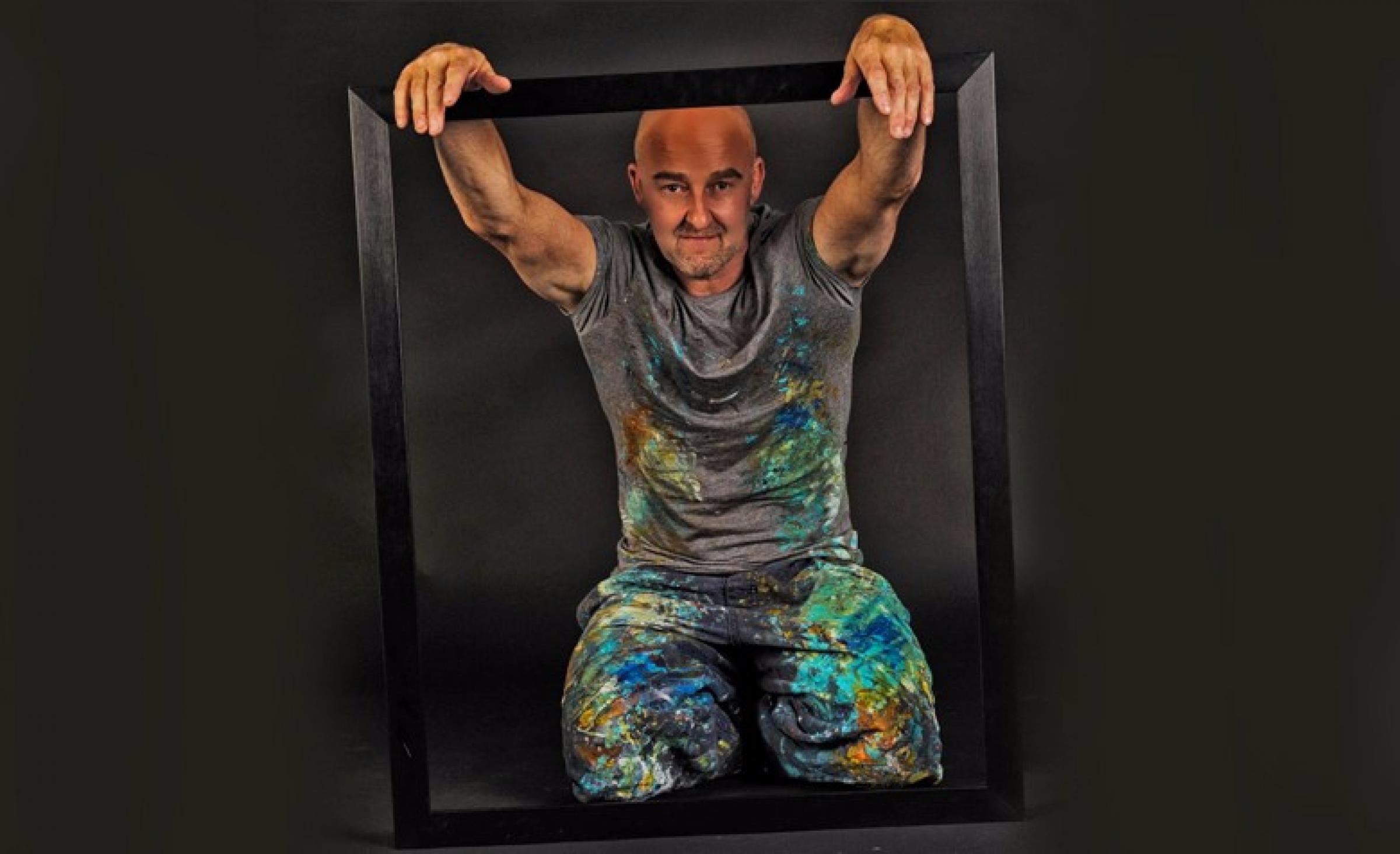 NEIL ECKERSLEY is a former international judoka with a history of two Olympic Games [1984 & 1988] and an Olympic bronze medal [Los Angeles 1984]. He is also known for his incredible artistic talent in painting, which gives Eckersley a creative passage and a way of expressing himself that escapes the difficulties of his dyslexia. Eckersley is also a member of the AOTO and has had several exhibitions across the globe with the latest being in Hong Kong.
"I was invited to take part in this exhibition because I have recently become a member of the Art of the Olympians, an organisation that promotes artists who have been Olympians", said Eckersley.
"AOTO has a membership of Olympians who are also artists. This organisation has been going for over 10 years and the membership is steadily increasing. This exhibition was the first time AOTO has ever exhibited in Asia and the inspiration behind this visit was to promote and find new members from Asia. I also took part in a workshop in a school in Hong Kong this was an amazing experience and young people thoroughly enjoyed our art workshop", he added.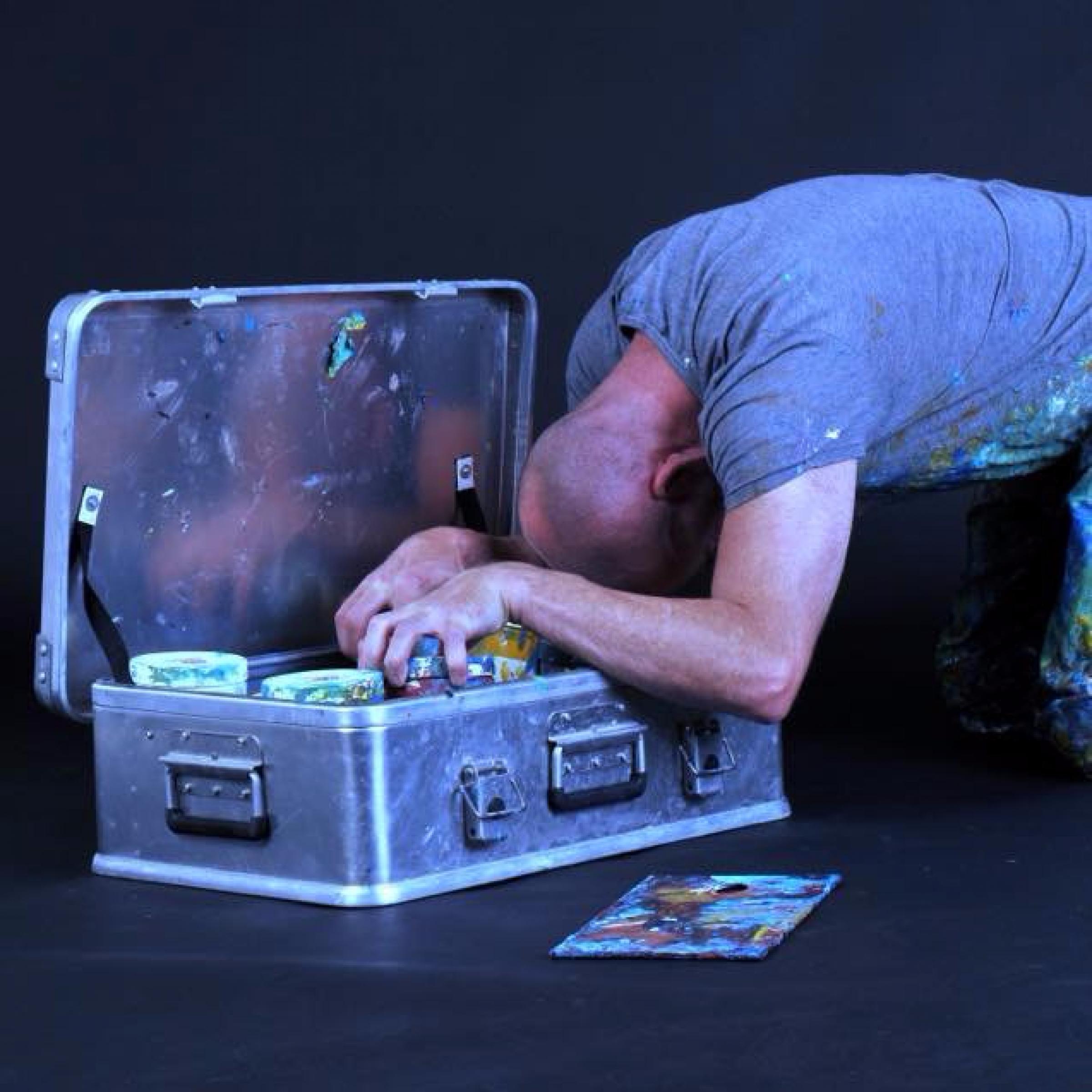 Eckersley was drawn to Art due to a family tragedy. "My elder brother was murdered. I was going crazy with my thoughts of revenge and anger. A friend of mine said I should do something about it [my anger]. 'Is there anything you can do?' – he asked me. 'Anything apart from sports that you are good at, to get this energy and this craziness out?'… I told my friend I was always interested in art and I was a good artist at school. So I started to use art to vent the anger… My first paints were very red and aggressive but eventually it started to help with my therapy."
The founder of the modern Olympics, Baron Pierre de Coubertin, was an athlete, artist and educator himself. The connection between Art and the Olympics goes way back, as from Stockholm 1912 to London 1948 Olympics, where cultural competitions in architecture, painting, sculpture, literature, and music were all on board. In 1912, under the pseudonyms Georges Hohrod and M. Eschbach, Pierre de Coubertin competed in the poetry competition with his poem Ode au Sport for which he was awarded the gold medal.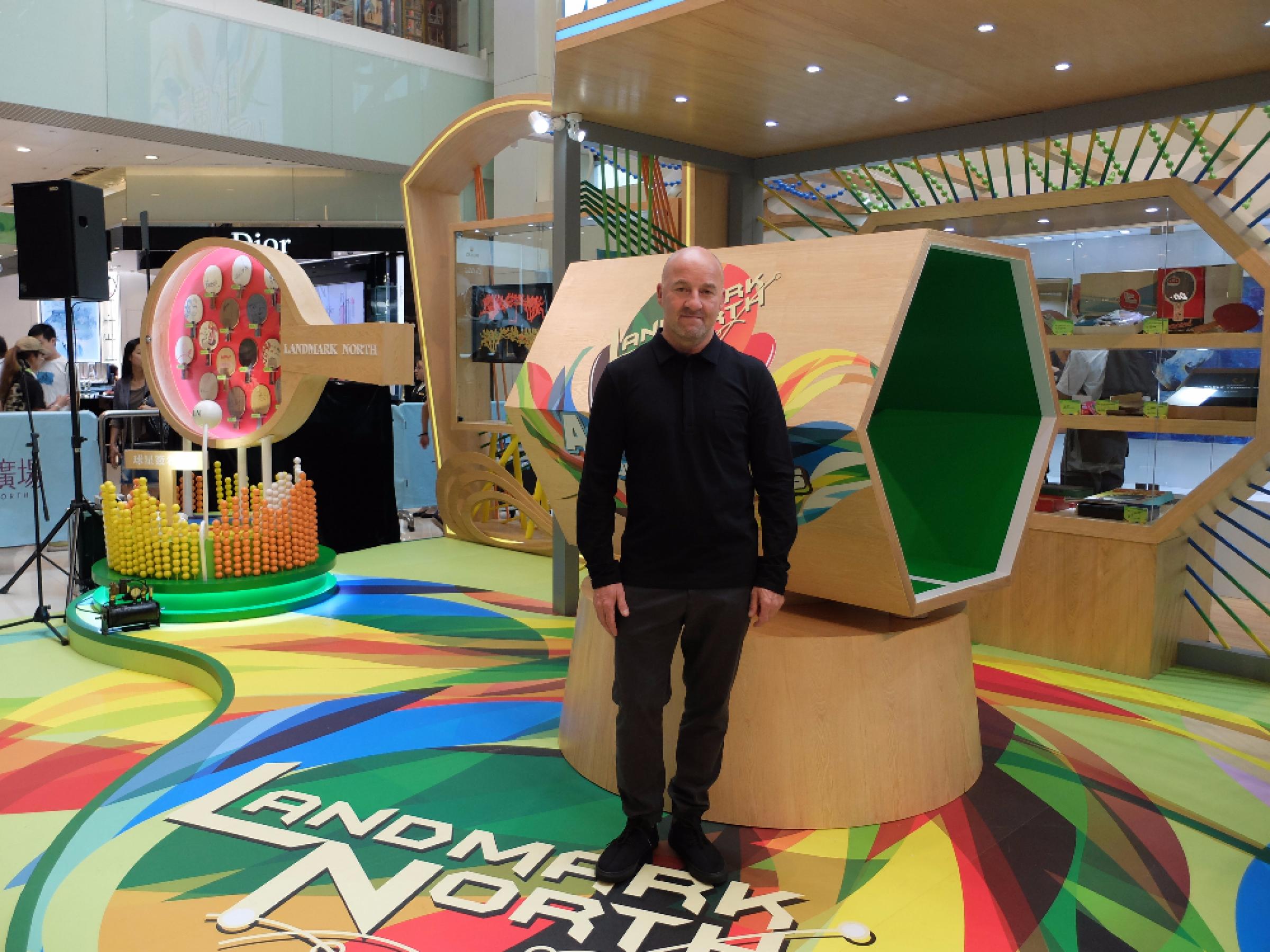 "Most people use sports as the medium to promote Olympic values. We use art as the medium and they have similar qualities. We are teaching the same principles from the Olympics, but using art to explain them. It works with the kids and the young people… To me, Art and Sport are similar, because they are both disciplines. I think most sportsman needs to be disciplined in their lives. I have replaced one discipline to another in a creative way. Originally, Judo was practised on a canvas mat. So now, I have gone from one canvas to another."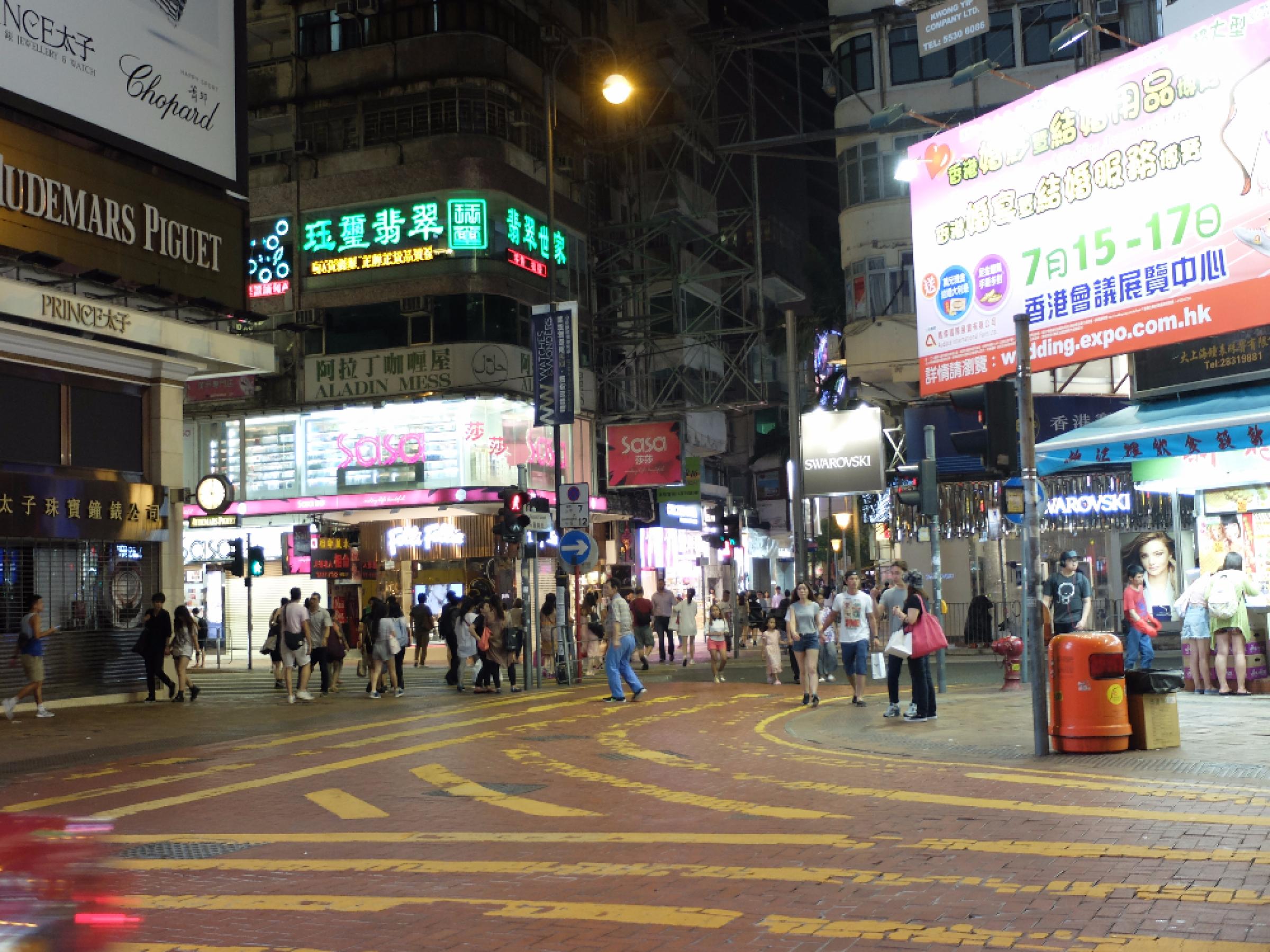 BACK TO HONG KONG "It was my first time in Hong Kong. I tried to compare it with New York because I have spent time there but I have got to say: New York is the city doesn't sleep and Hong Kong is the city that doesn't want to sleep. It is a totally different vibe, everybody here lives a fast and crazy life, burning the candle at both ends.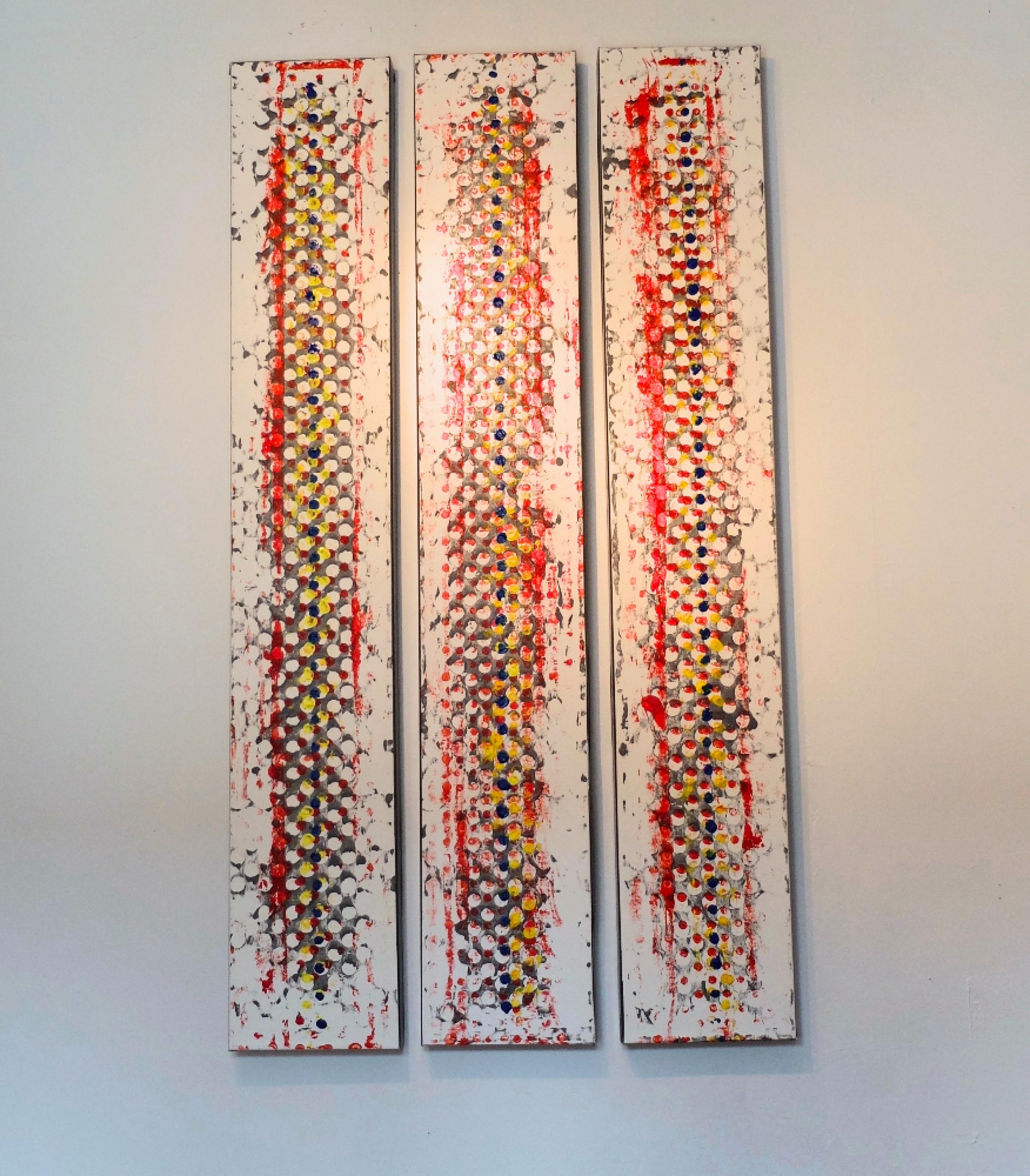 "I painted something slightly different for Hong Kong. Some might think that it is too claustrophobic to live like this but to me it is amazing and gives energy. I have gained a lot of experience from exhibiting in Hong Kong, coping with large amount of media coverage and working to very tight timescales which is new to me outside my sport. I have experienced a lot of media coverage within my sport, especially after winning an Olympic medal, but this is the first time I have appeared on television in relation to my artwork.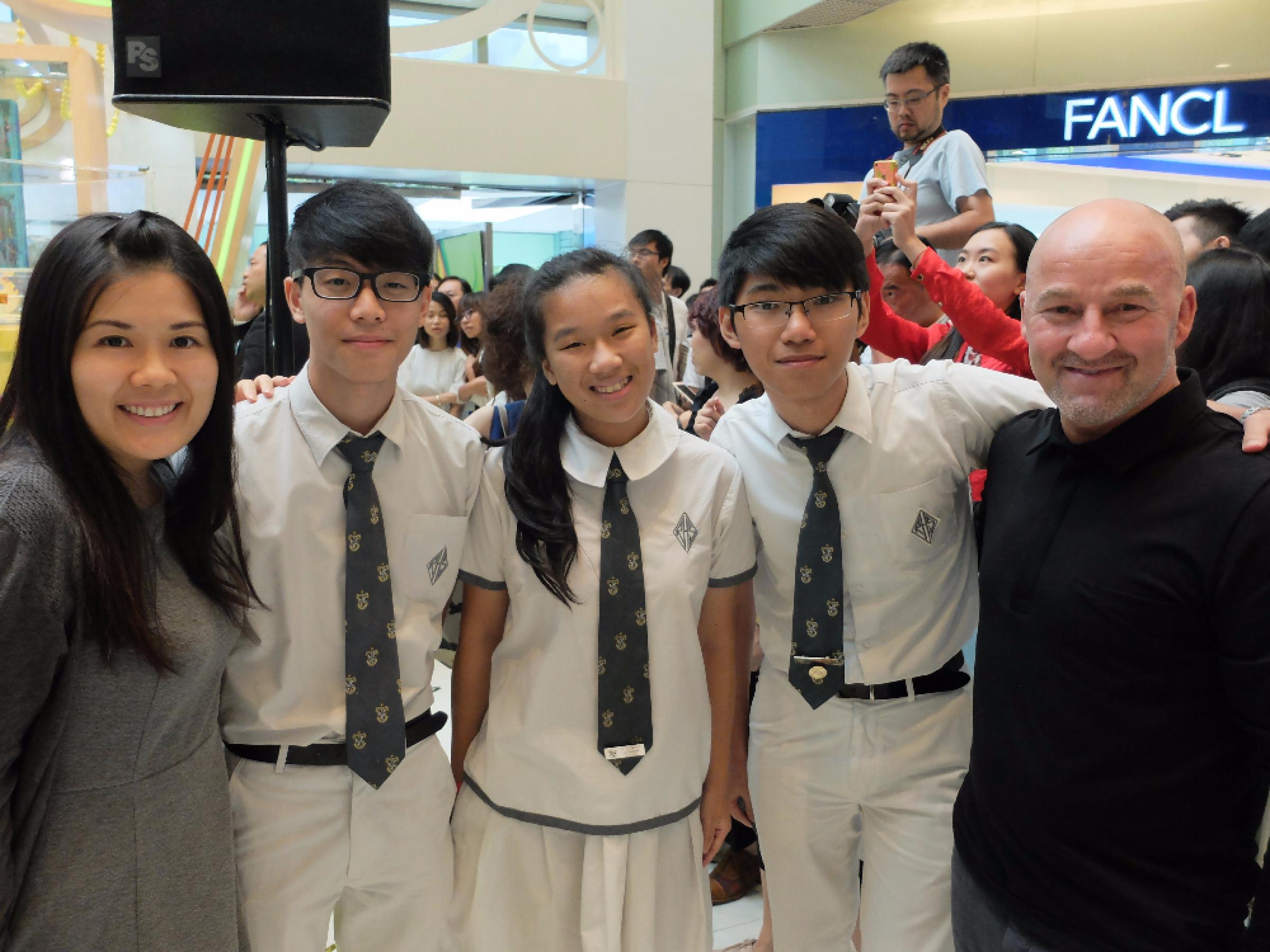 "The highlight for me in Hong Kong was working with young people in the art school and also exhibiting my work to a new audience. We also found a new member who was a film star in Hong Kong. Namely, Alex Wong who is actually an Olympic swimmer. Hong Kong was a massive highlight to me because it is an amazing city. The energy and vibrancy of the city has already started to influence my new work."
Neil Eckersley currently has some of his work displayed at the Muségaten Gallery in Stavanger, Norway. Are you also fascinated with art? Check out the rest of his work via www.neileckersleyart.co.uk
Sources: artoftheolympians.org & HK Magazine
---