Double Olympian, world bronze medallist and double European medallist with a real genuine personality. Friendly and fearless, on and off the mat. Julia FIGUEROA is back in business after a rather rough start to the first half of the year. Since winning her world medal in 2021, she had to pull through three different injuries, with the latest being a slightly more serious one. The 32-year-old judoka was set back by a herniated disk in her neck, precisely pressuring onto c5-c7 nerves. How did she end up on the operating table?
At the time, for a little while, I have been having pain here and there but one week before the Paris Grand Slam I was doing my normal pre-training mobility work and suddenly something just popped…and I could not move anymore. I was in severe pain. I could not sleep for 2-3weeks, maybe 2 hours a day if that. Simple task like laying down in the bed and getting up was a challenge itself. We have attempted to manage the situation with injection but there was no difference in pain. At this point, I left with no choice but to turn to operation.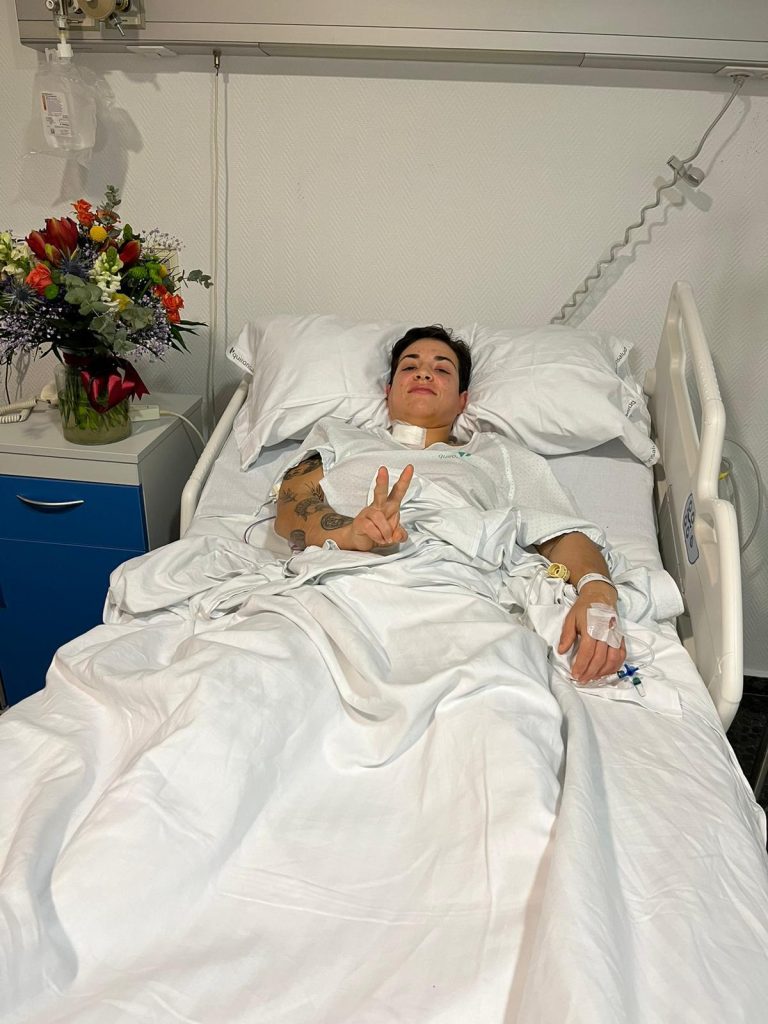 After restless weeks, the Spanish judoka appreciated a good night sleep, but it was only the beginning of a rigorous recovery. The first month, following her operation, was filled with very basic tasks such as walking and cycling. It was forbidden to put her upper body under the smallest pressure. The emotional breakthrough finally happened when she was allowed to move her full body, very gently, it must be sad. Speaking of emotions, recovering from any injury often requires more mental than physical strength. What was it like in her case?
Emotionally it was very hard because although my knee injury took much longer to recover from, I was allowed to do gym and other workouts. With my neck I was literally stranded. I remember the first full night sleep after the operation, I wanted to cry, that is how overwhelmed I was just to have slept properly.
The first judo session eventually came about a few days prior to the 2023 world championships. The road to this major moment included enormous support from her club, Judo Club Valencia. Meanwhile, two of her home patriot were climbing up the world ranking, getting closer and closer to overtake triple Grand Slam winner, Figueroa, on the world ranking. Did that added on more pressure?
I tried not to think about it too much. I felt that I still have more left in me and that is what I tried to focus on. The fact that I was on good form, sat at #3 on the world ranking prior to this injury was bothering me more as I hit rock bottom and knew that I will need to climb back up again to that level, which is still in progress. I am not there yet.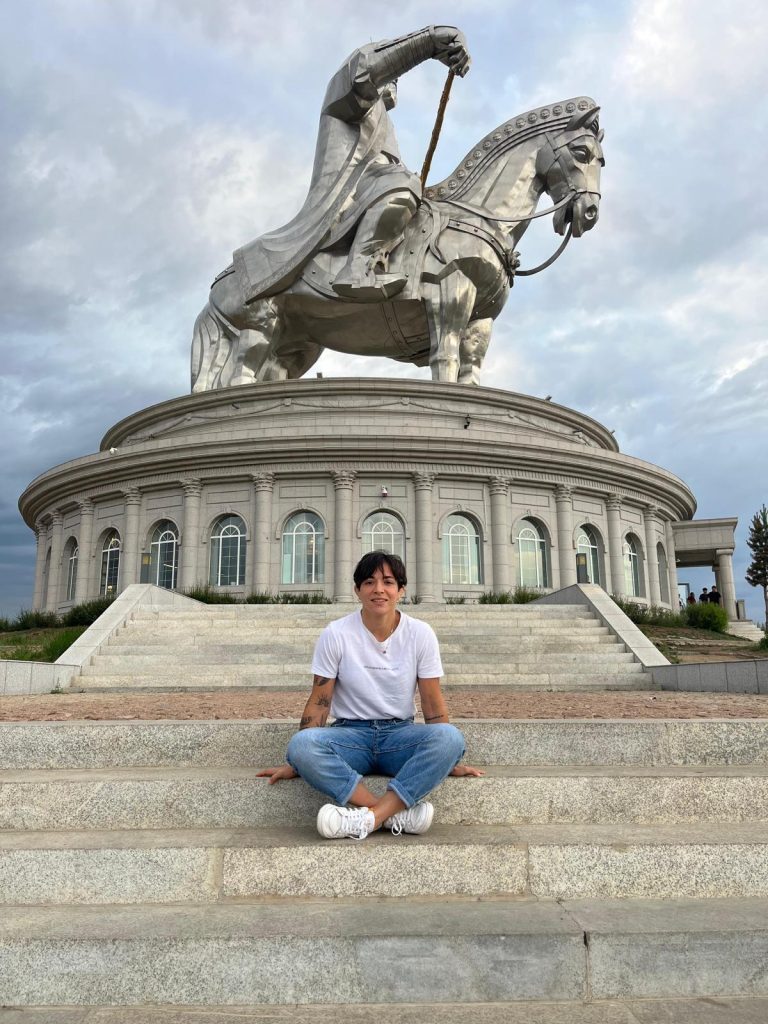 For now, Figueroa remains in top position (#11) across the three Spaniard which allows her to have first choice amongst qualifying events. Yet, with Laura MARTINEZ ABELENDA ranked #16 and Mireia LAPUERTA COMAS placed #18, the situation could rapidly shift. To test her current state and to be back into the tournament routine, Figueroa attended the last two IJF Tour events before the Masters in Budapest, Hungary kickstarting in just a few weeks. As per the latter, she will seek to be back on top form with a mindset on immediate medal hunt. Whilst in Spain, it was essential to ask about her personal objectives and satisfaction of the Benidorm OTC. 
Right now, I am focusing on volume and this camp allows me to really put myself at test with strong opponents. I enjoy the fact that for once I am a car ride away from high quality training camp. I am mentally good now and ready to be back in business.
Judoka
Author: Szandra Szogedi
---