The second and final day of the European Judo Open Women Rome 2018 saw Japan doubling their golden tally finishing the weekend with the total amount of four winning performances. In addition to Spain and France, Great Britain also excelled with a first-class action delivered by Katie Jemima YEATS-BROWN.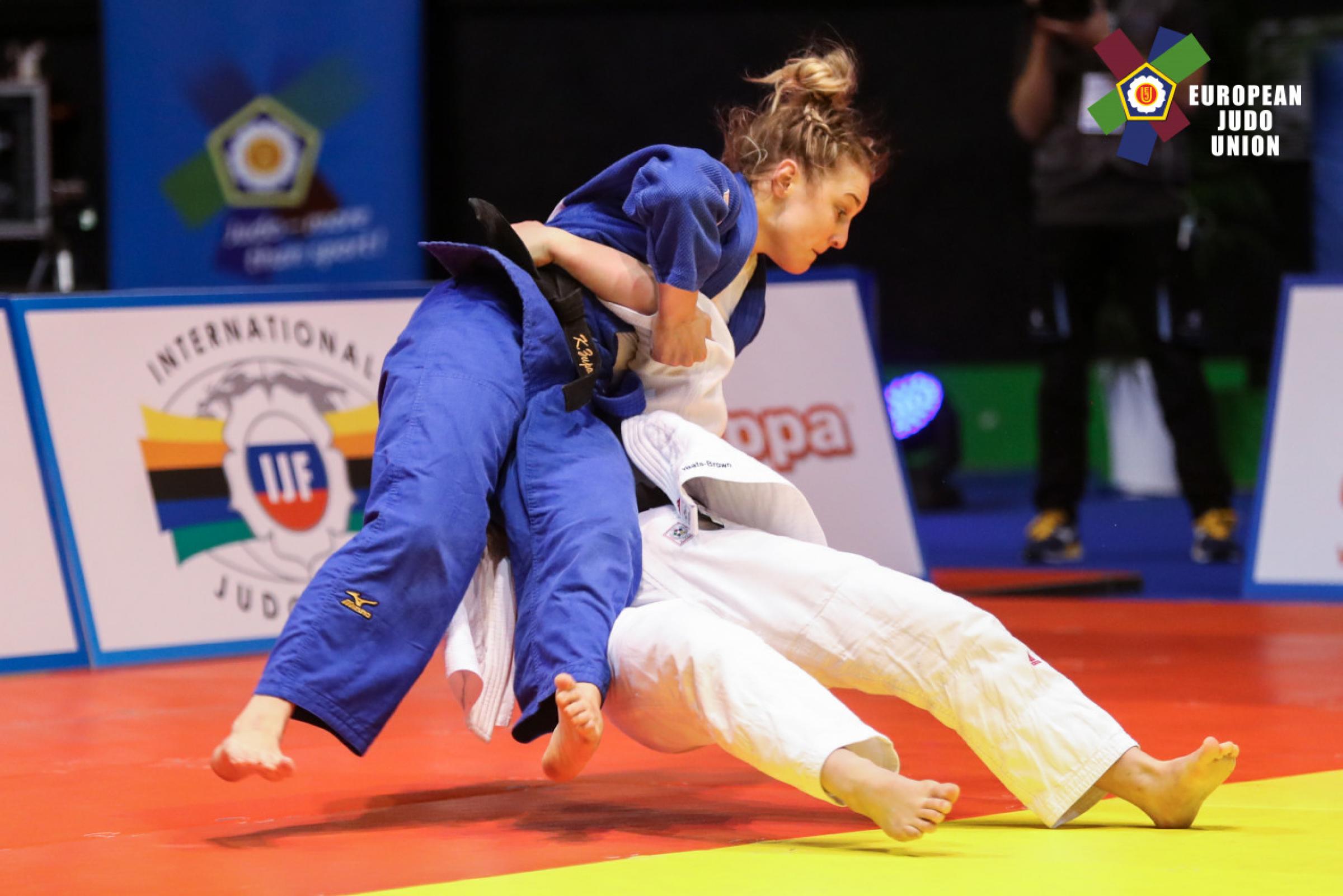 The British fighter took her fair shares of ups and downs as she was repeatedly set back by injuries. She is still very young and just recently recovered from her latest ACL operation. She managed to return on the mat last December to win the British National title. Yeats-Brown than went to Tunis and Paris to test herself internationally. This weekend, it was time for Rome.
"I came to Rome to get more fights in, not for the medal. I gave myself six months to get back to routine and get as many fights in as I can until then. I used to, and still do sometimes, put pressure on myself to win; however, since coming back I am trying to enjoy it and not beating myself up. I am working on being able to focus on the structure of the fight rather than winning or losing."
The 22-year-old judoka first overcome Tatiana KOVALENKO (RUS) before settling back Michaela POLLERES (AUT). During the semi-final, she confidently defeated Hilde JAGER (NED).
"Against Polleres it was quiet a tough one I have to say. I lost structure of my fight and I was all over the place. Once I managed to get back to the plan, I was able to score."
Three out of her four contests, she won by implementing her outstanding newaza skills.
"I definitely prefer newaza, it comes more naturally, I feel better and more confident in it and I certainly can't get thrown (she laughs). As soon as the opportunity arise on the ground, I don't like to waste it."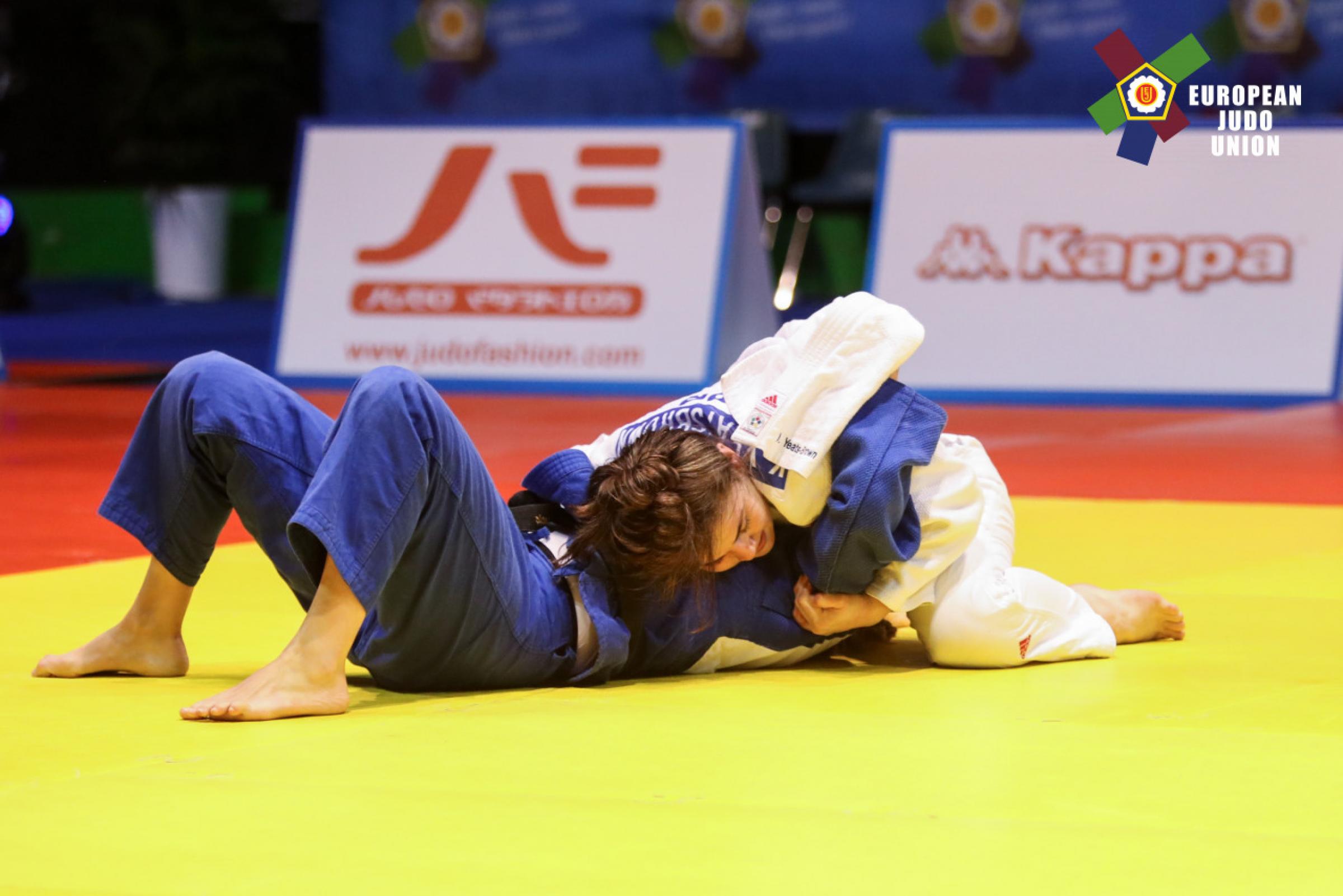 The final saw high profiled Kelita ZUPANCIC (CAN) facing young talented British judoka, Yeats-Brown. It was a battle of the newaza queens until Yeats-Brown came up with a kosoto gake, throwing the Canadian for waza ari. Shortly after, the British fighter surpassed with an osei komi waza to win the -70 kg category.
"I fought with Kelita Zupancic in 2016 in Slovenia at the European Cup where she defeated me. I am always excited to fight against high profiled athletes and usually I go for all sorts of unnecessary attacks where I am ending up getting caught. During my injury, I had plenty of time in my hand and I did hours and hours of video analysis to study all of my opponents. I prepared a profile of my opponents with a fight plan against them which paid off today."
When asked of her future plans, she concluded;
"I used to be the type of athlete who plans way ahead all the way to the Olympic Games and determined towards those plans whilst forgetting the journey. Last year, I was told there is a slight possibility that I will never be able to do judo again. This past year off the mat allowed me to evaluate a few things. I am still determined and I still work hard but now I focus on the process and to enjoy every moment. I love judo, I love fighting, doing randories and training camps. I am going to enjoy it."
Congratulations to all medallists this weekend. The next sets of European Judo Open will take place in Warsaw (Poland) for all women and Prague (Czech Republic) for all men participants.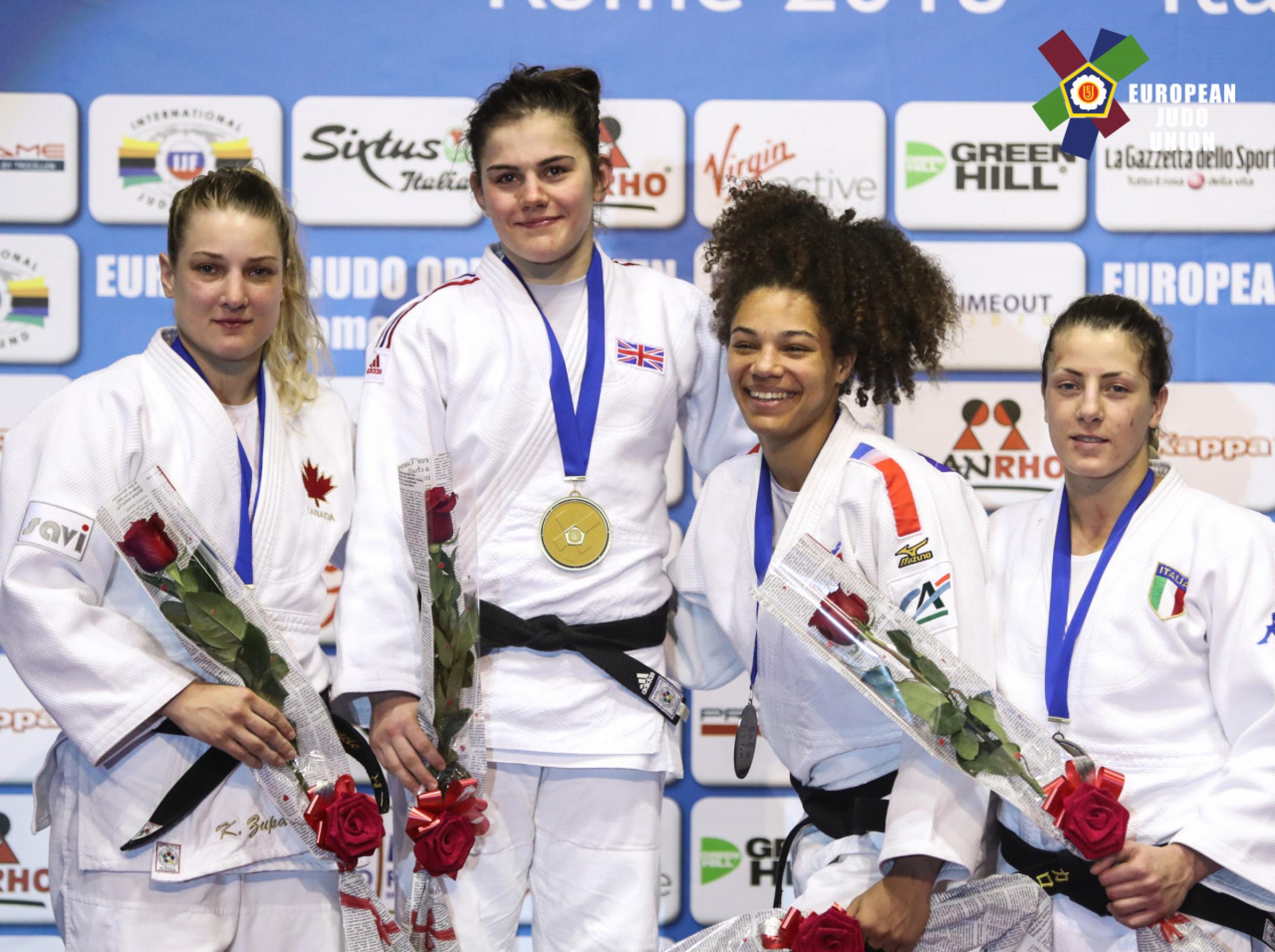 Podium -70 kg 1. YEATSBROWN, Katiejemima (GBR) 2. ZUPANCIC, Kelita (CAN) 3. HELEINE, Melissa (FRA) 3. PAISSONI, Carola (ITA)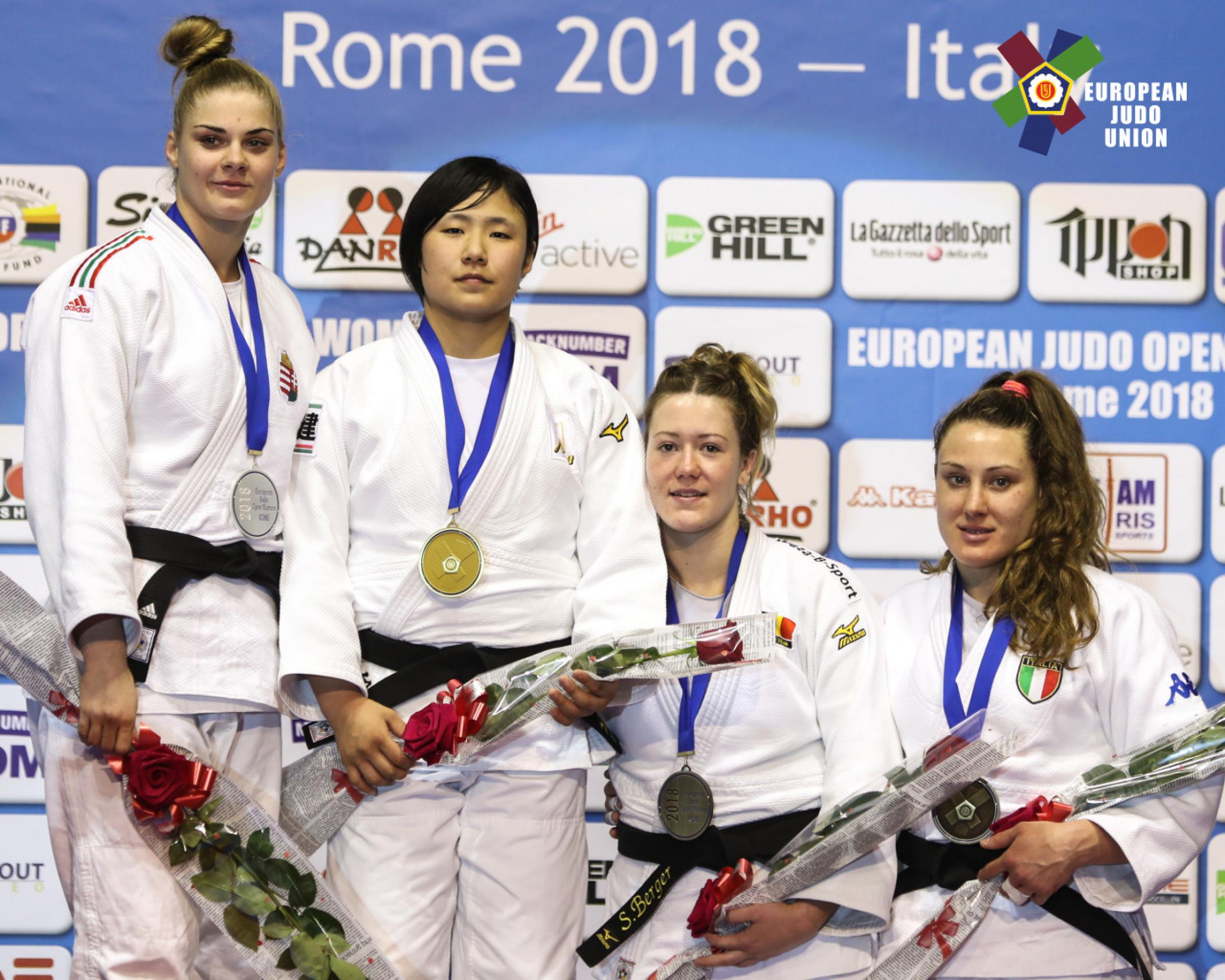 Podium -78 kg 1. WADA, Rinoko (JPN) 2. SALANKI, Evelin (HUN) 3. BERGER, Sophie (BEL) 3. POLITI, Linda (ITA)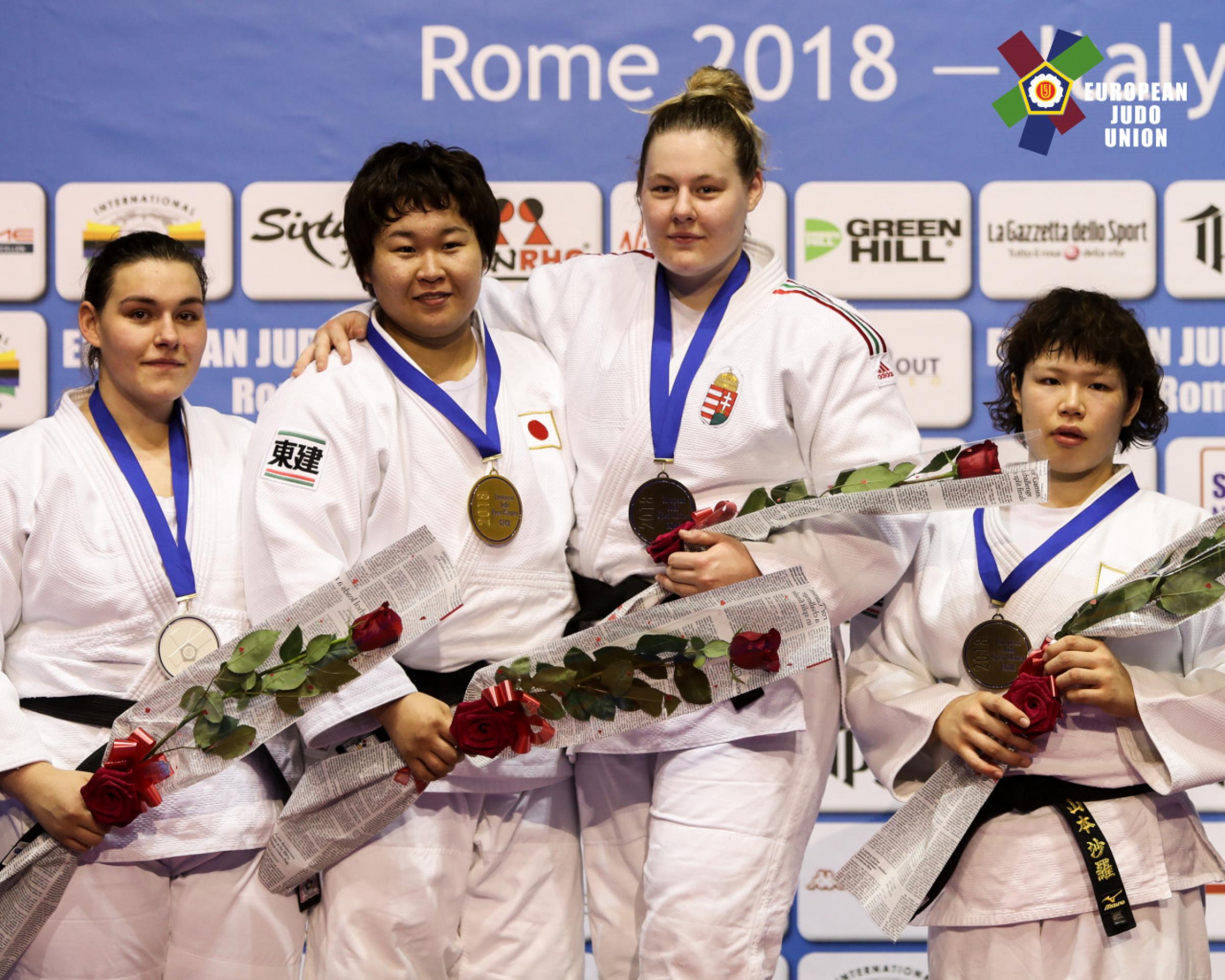 Podium +78 kg 1. INAMORI, Nami (JPN) 2. GERI, Eleonora (ITA) 3. KARPATI, Emese (HUN) 3. YAMAMOTO, Sara (JPN)
Judoka
---