Russian athlete Imam Ibragimov (U55kg) was, without a shadow of doubt, the athlete of the day by winning all five matches by Ippon. Young Imam arrived at this competition without having a very impressive international curriculum, however, he revealed himself as the surprise of the day to much satisfaction of the public attending the Dr. Mário Mexia Multidesportos Sports Hall, in Coimbra (Portugal).
The young judoka opposed two Portuguese athletes – Leandro Cresol and Lucas Catarino (winner of the bronze medal), the Spanish José Riopedre Fernandez, Ahmed Yacoub Belkahla from France and the Italian Mattia Martelonni, not having lost a single match.
"Imam is only 19, he trains daily with much dedication", explains his coach, adding that Russia is a very large country, and therefore "the internal competition between athletes is very strong".
From all the matches he did today, Imam highlights the one against Portuguese Lucas Catarino, which was in his opinion the most difficult one, without undermining the other opponents.
"Before discussing the matches, I would like to emphasize the great organization of this competition, the access to the competition area, the warm up area, all the support that has been given to the athletes and coaches. It is the first time I´ve been to Portugal and of the very little I could see, I find the city very beautiful. Naturally, when we come to compete we are very focused in our preparation, but everything works really well here."
Further ahead, and always with the support of his coach, Imam explains that: "I always want to win when I set foot on the tatami, as any athlete, and I focus on that goal, on the posture of my opponent. That is what I did in today´s five matches, one step at a time. Achieving five Ippons was excellent, winning the gold medal makes me very happy, but keep in mind that the competitive level of this tournament is very high, there are very strong athletes here, I also think I was very lucky".
When asked about his next goals, the Russian athlete emphasizes the many adversaries he has in his own country:
"Now I will rest for one week with my family and then I will go back to compete. we are heading to another international competition."
When asked about participating in the Olympics,
"it is still a remote dream, after all the internal competition in Russia is very strong and the Russian teams have many strong athletes that make a difference at this level", explains Imam.
This event has set a record of participation surpassing the 450 athletes, a trend that has been evolving year after year. Also deserves emphasizing that the five continents are represented in this tournament. The competition continues tomorrow with another day filled with exciting matches from the most promising young judoka of the world.
---
Podium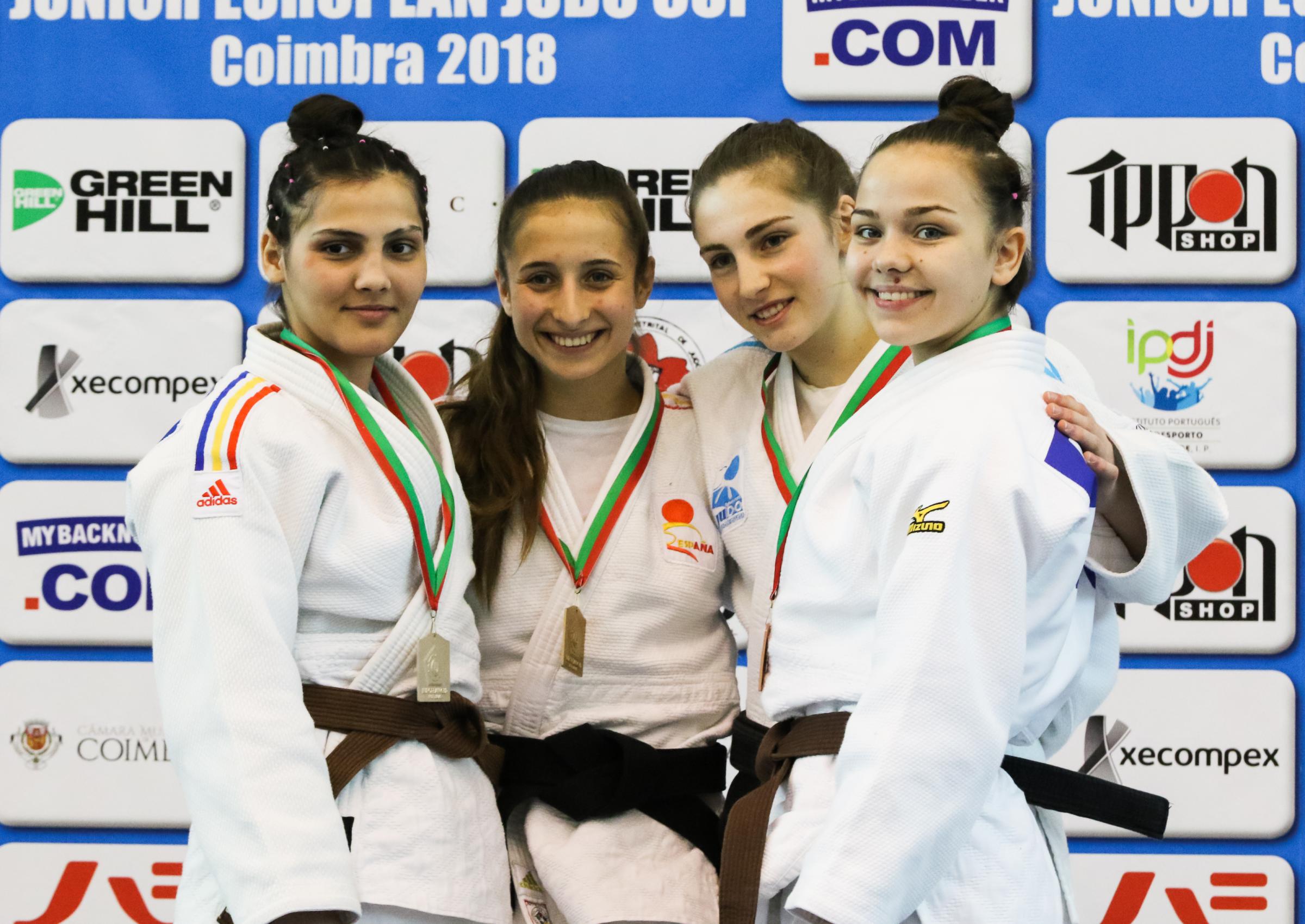 Podium -44 kg 1. RODRIGUEZ SALVADOR, Mireia (ESP) 2. MARIN, Lidia (ROU) 3. MELNIC, Ana (ROU) 3. RODRIGUEZ CARBALLO, Lucia (ESP) – Rui Telmo Romão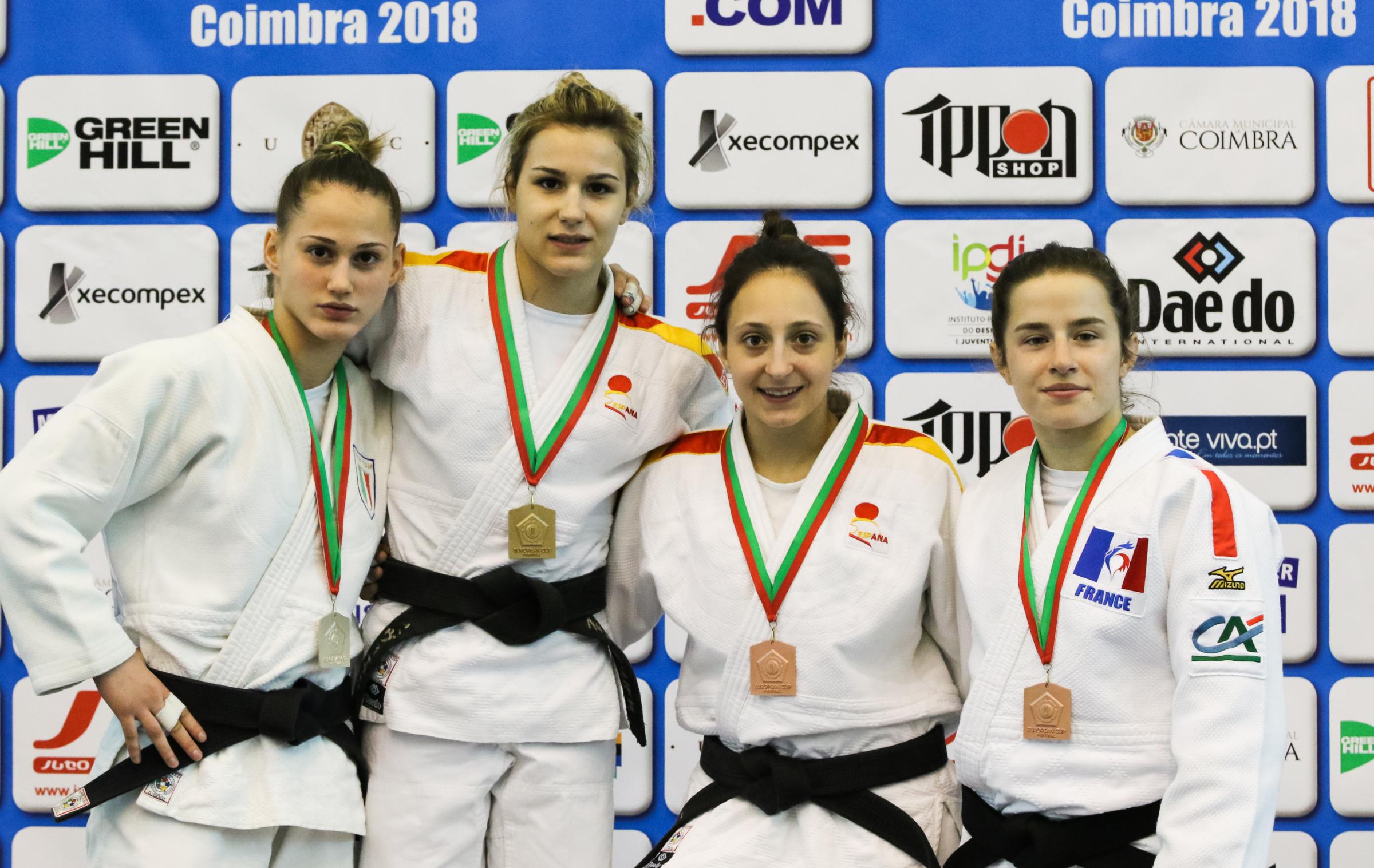 Podium -48 kg 1. MARTINEZ ABELENDA, Laura (ESP) 2. PETITTO, Sofia (ITA) 3. LAPUERTA COMAS, Mireia (ESP) 3. VIEU, Melanie (FRA) – Rui Telmo Romão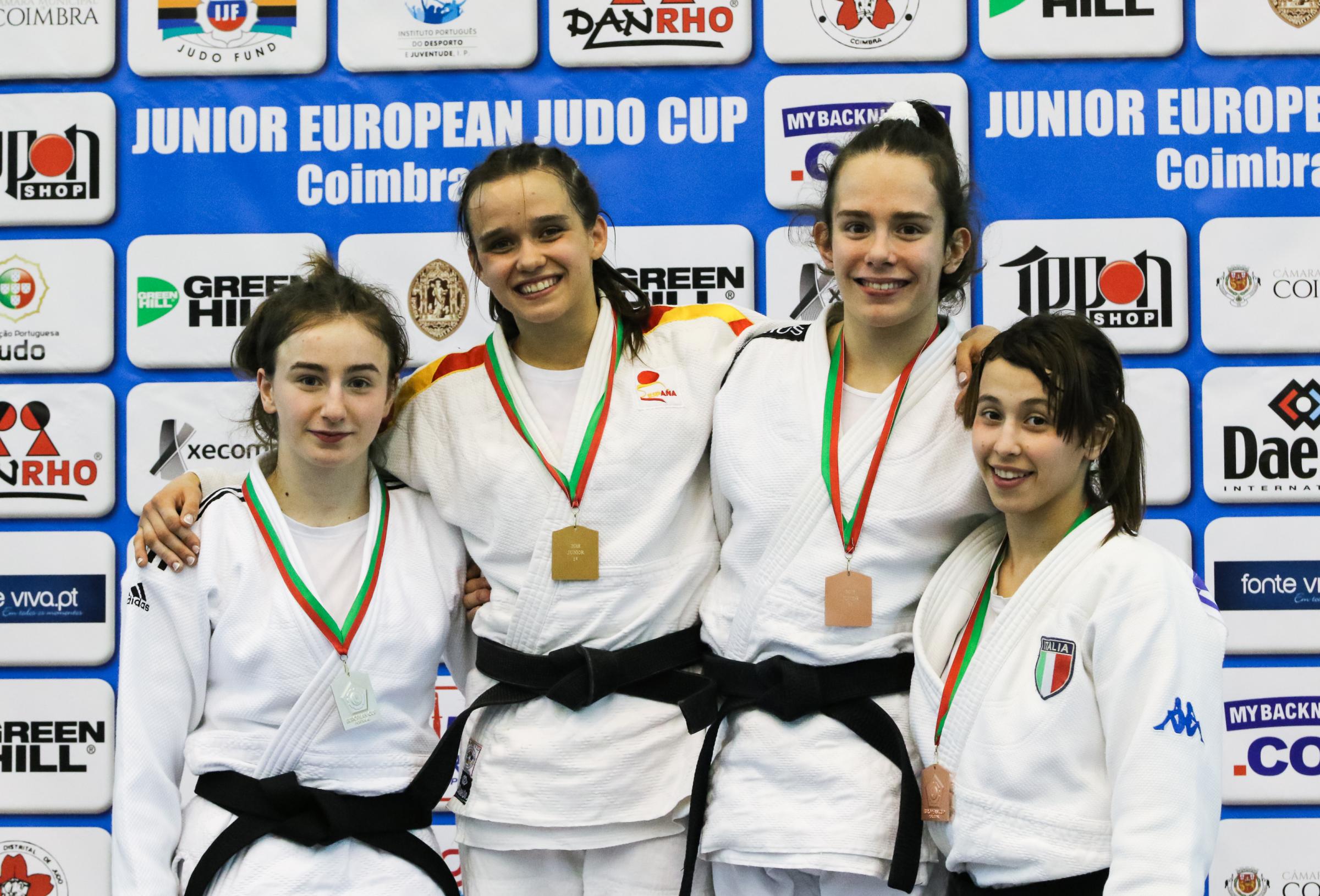 Podium -52 kg 1. ESTEO LINNE, Nina Estefania (ESP) 2. JAVADIAN, Yasmin (GBR) 3. AGULHAS, Ana (POR) 3. CASTAGNOLA, Martina (ITA) – Rui Telmo Romão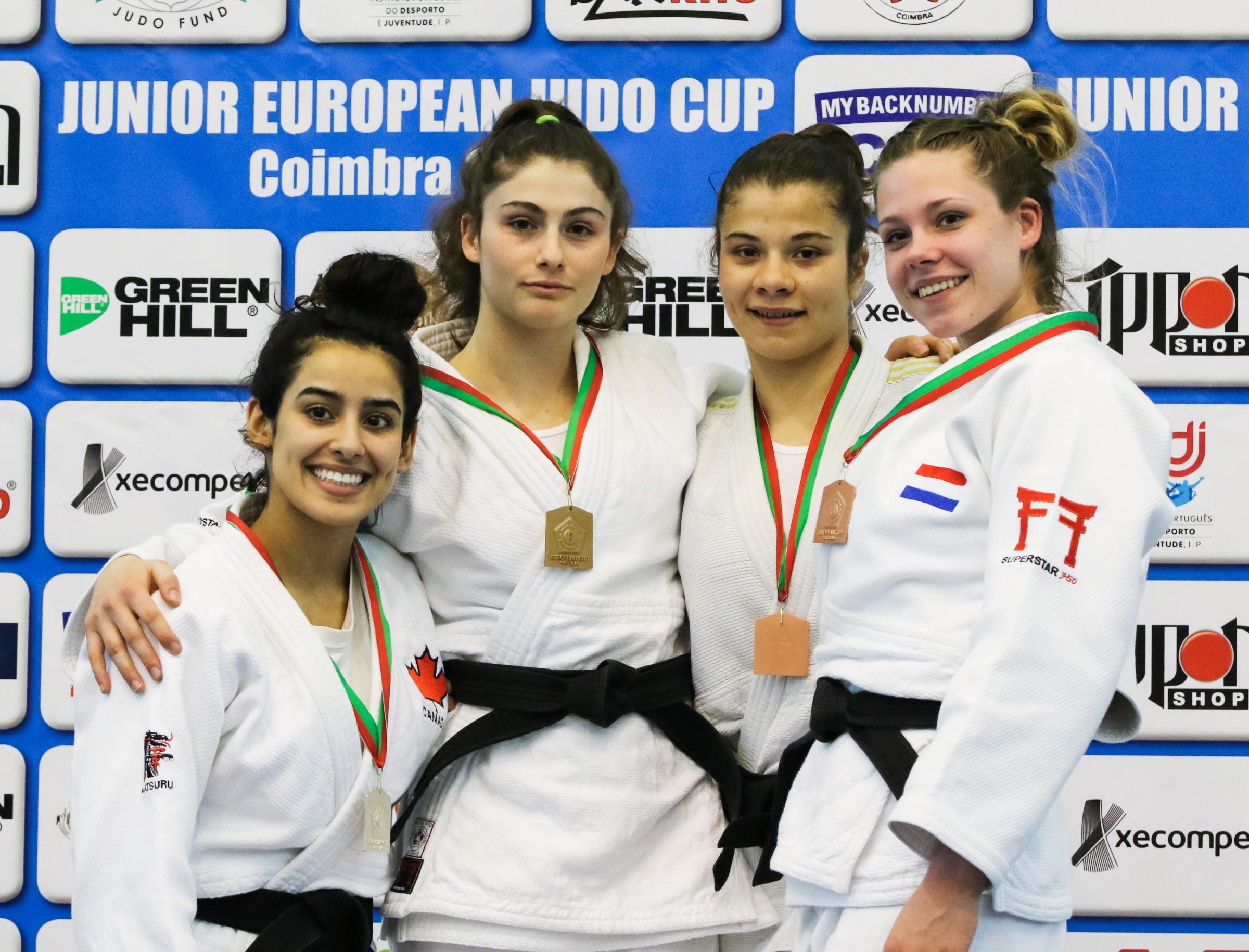 Podium -57 kg 1. PELLITTERI, Silvia (ITA) 2. PITSILIS, Camelia (CAN) 3. EZEQUIEL, Mafalda (POR) 3. VAN DE MEEBERG, Shannon (NED) – Rui Telmo Romão
Podium -55 kg 1. IBRAGIMOV, Imam (RUS) 2. MARTELLONI, Mattia (ITA) 3. BELKAHLA, Ahmed Yacoub (FRA) 3. CATARINO, Lucas (POR) – Rui Telmo Romão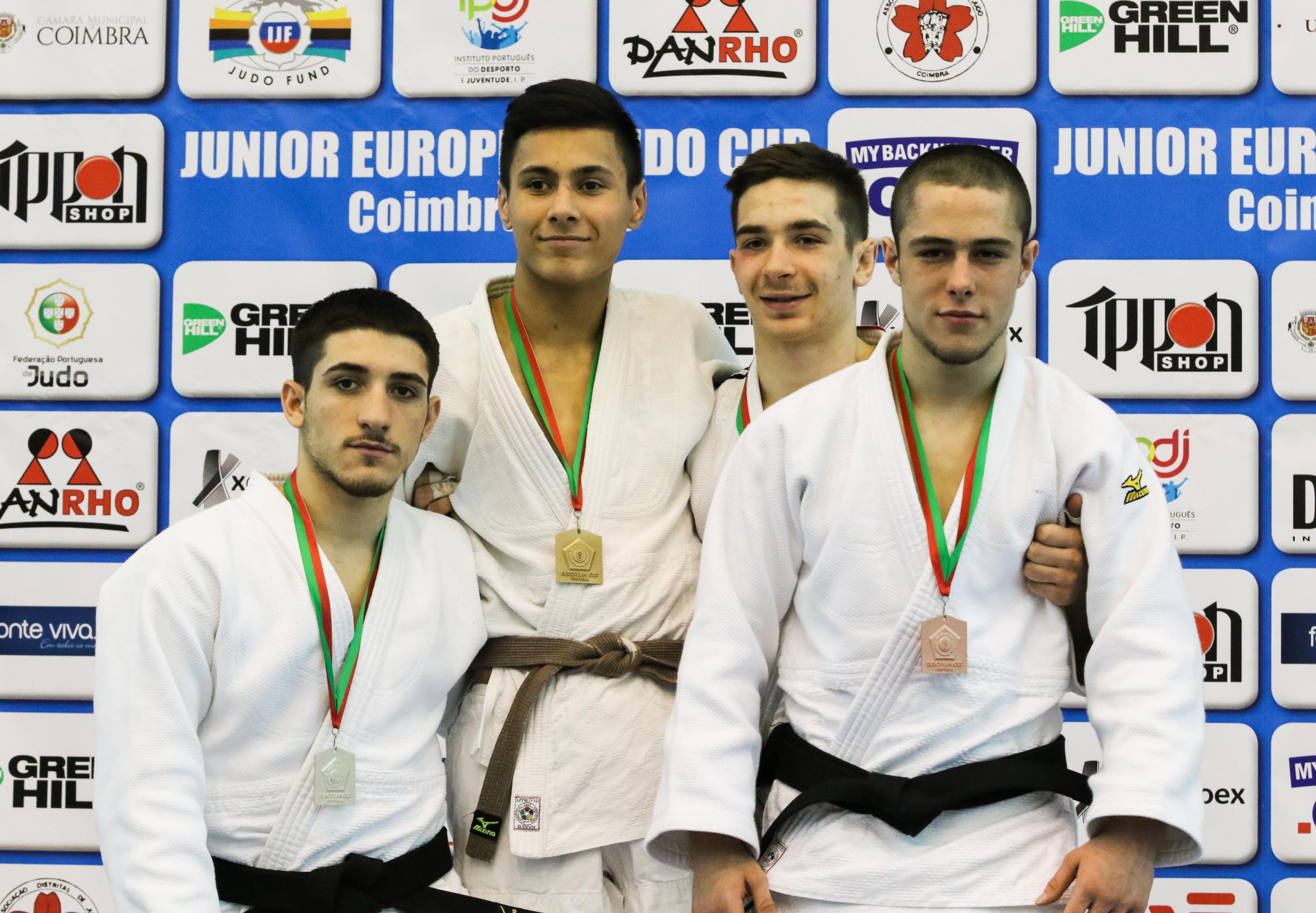 Podium -60 kg 1. VERHORSTERT, Ivo (NED) 2. ARAMU, Alessandro (ITA) 3. ORBAN, Lehel (ROU) 3. QUINTERO IGLESIAS, Juan (ESP) – Rui Telmo Romão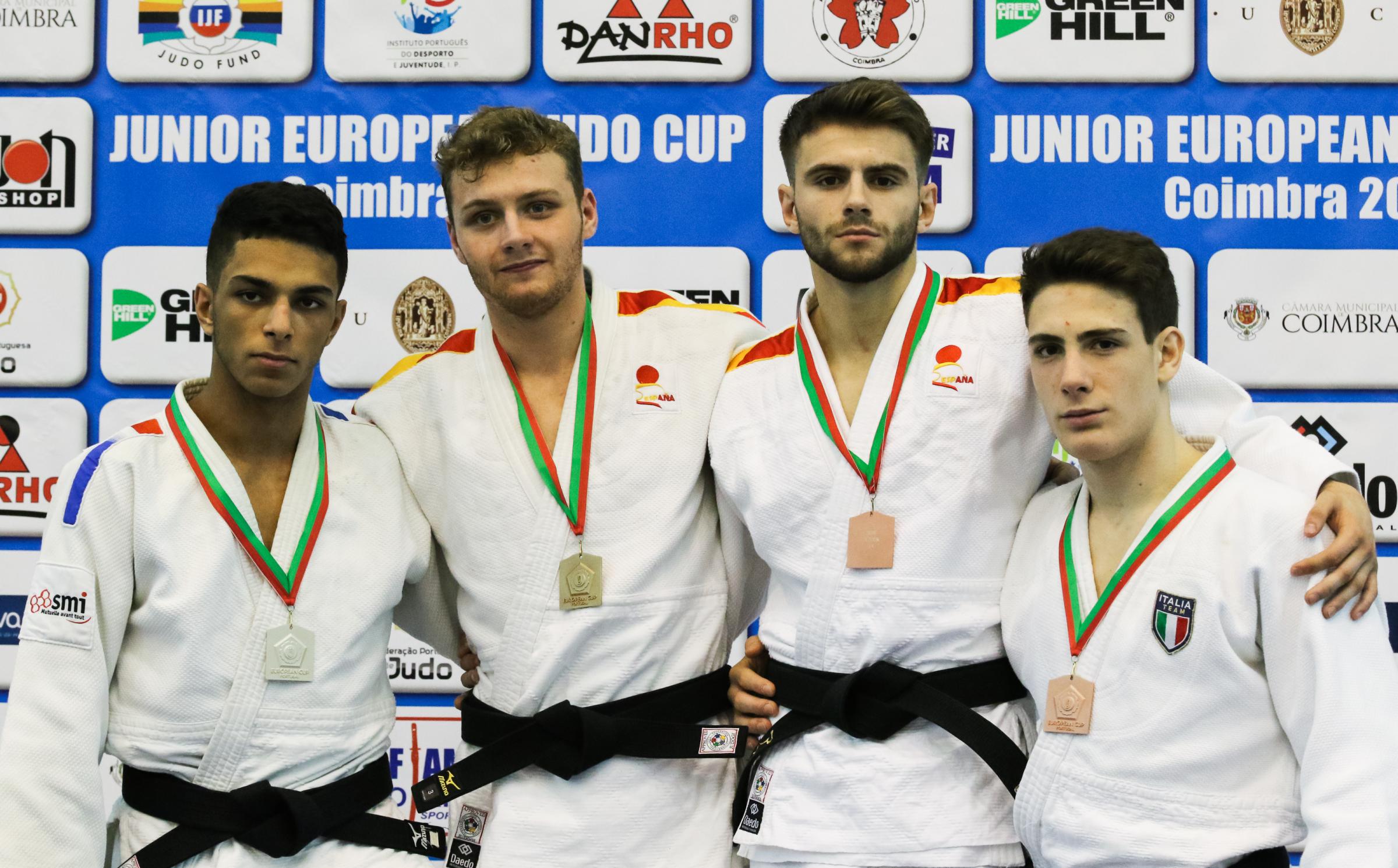 Podium -66 kg 1. CASES ROCA, Salvador (ESP) 2. SEDDOUKI, Reda (FRA) 3. MELLA, Edoardo (ITA) 3. NIETO CHINARRO, Adrian (ESP) – Rui Telmo Romão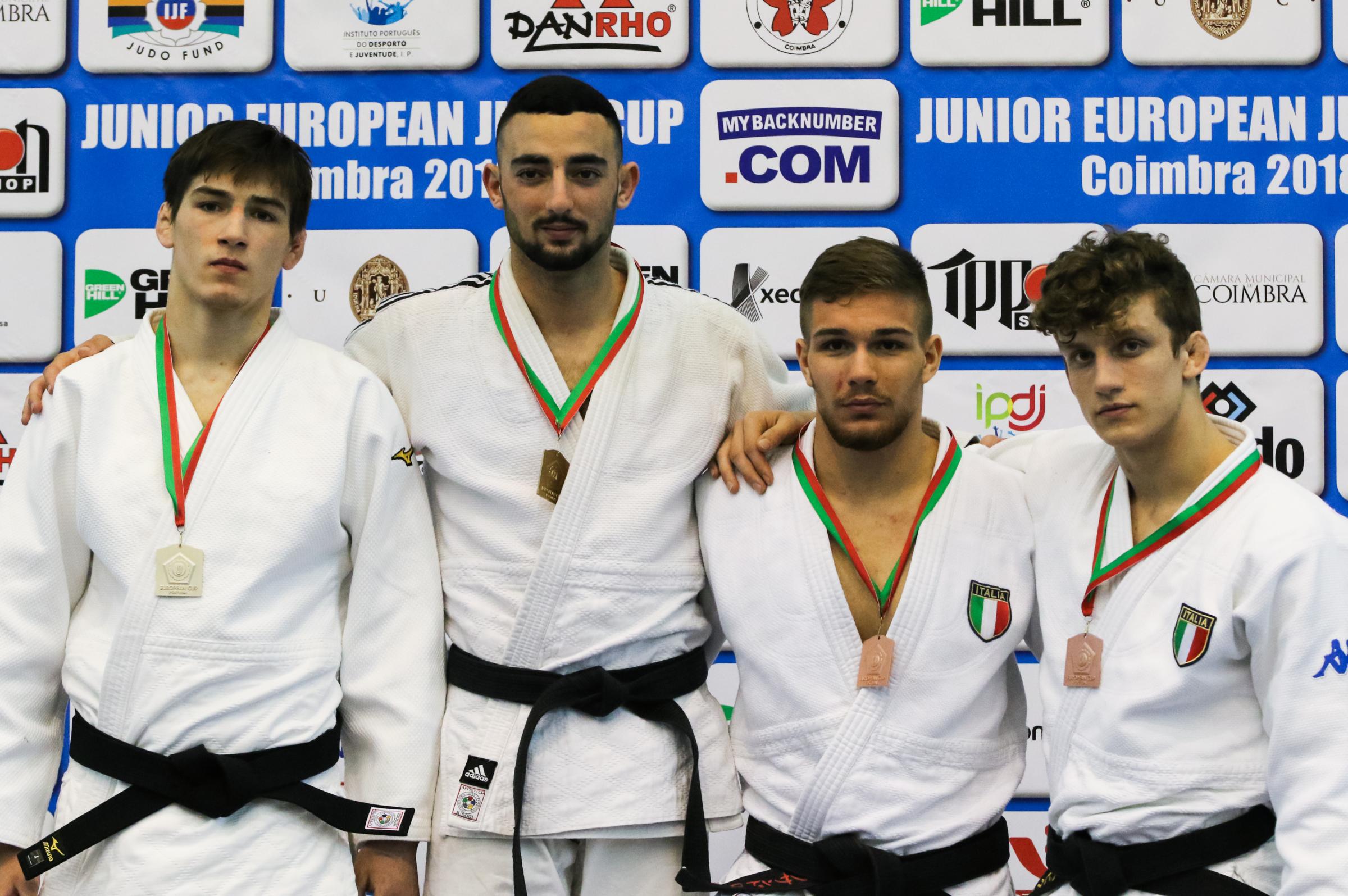 Podium -73 kg 1. ELBAZ, Yehonatan (ISR) 2. MAKHMADBEKOV, Somon (TJK) 3. MAGNANI, Alessandro (ITA) 3. SPICUGLIA, Andrea (ITA) – Rui Telmo Romão
---