One of the serials of the Junior European Judo Cup took place in Prague, Czech Republic this weekend with the shinning star of the tournament being Artmem KHOMULA (UKR) who won his first Junior European Cup in the -73kg category.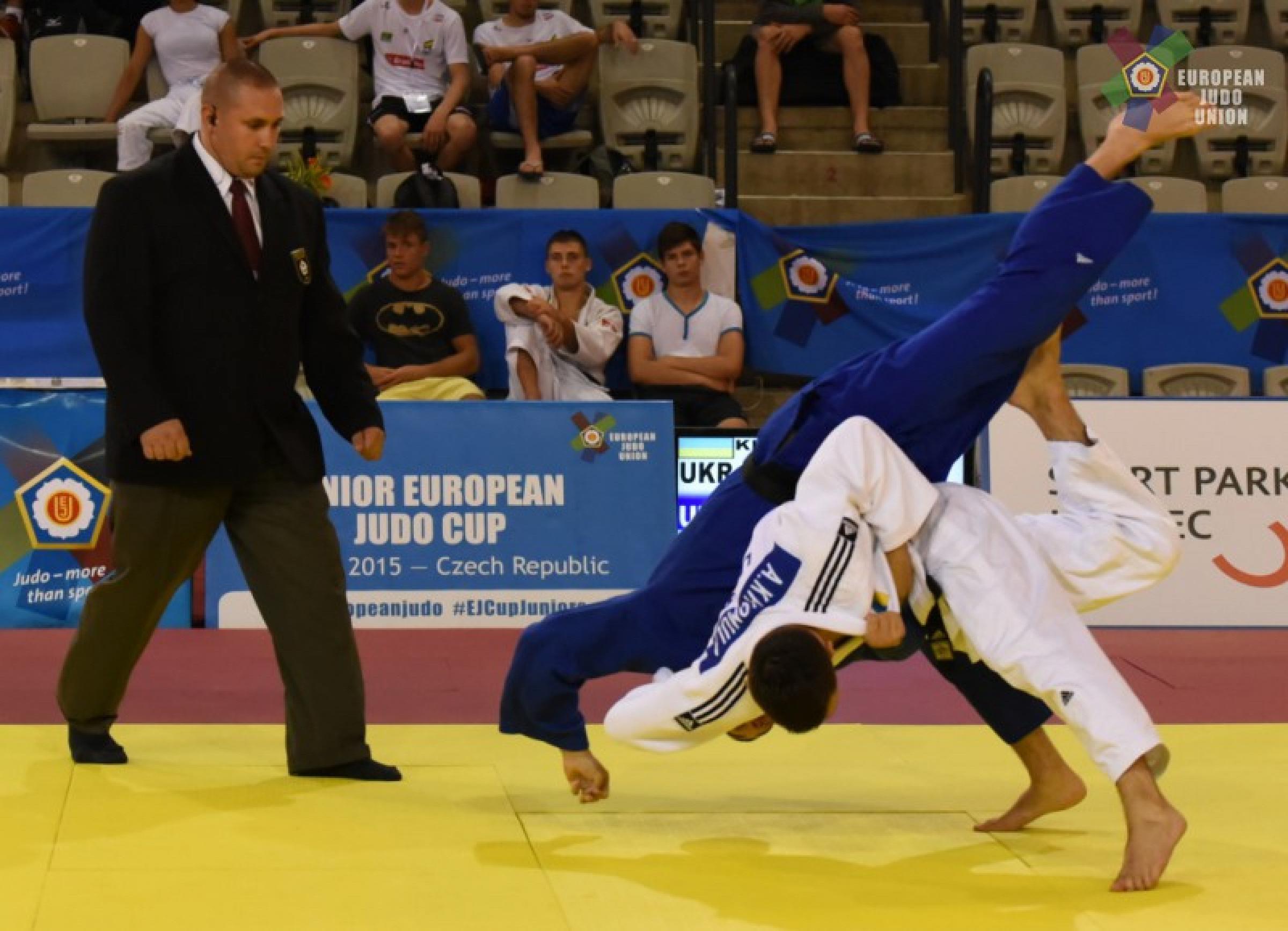 Artem Khomula has already achieved several good results among seniors this year. He placed 7th at Zagreb Grand Prix as well as at the Tbilisi Grand Prix, whilst he also placed fifth at the Sofian and the Warsaw European Opens. "It is somehow easier for me to compete with seniors than with juniors", Khomula says. "I feel no pressure when I fight at Grand Prix or European Open. I always feel quite relaxed and I am able to concentrate to perform well. However, whenever I fight with juniors I know that the expectations are high. I am always very nervous. I placed second in Wroclaw last weekend and desperately wanted to win here in Prague", he added.
Khomula was not the highest seeded in Prague but he was satisfied with the draw. "The world no1, NEVES of Brazil was in my half of the draw but I was not afraid of him. I defeated him last year at the teams Junior World Championships and I was confident that I would be able to repeat this result. I was more afraid of BEKTAS of Turkey whose style is very much inconvenient for me but he was in the second half of the draw",explained the Ukrainian Judoka.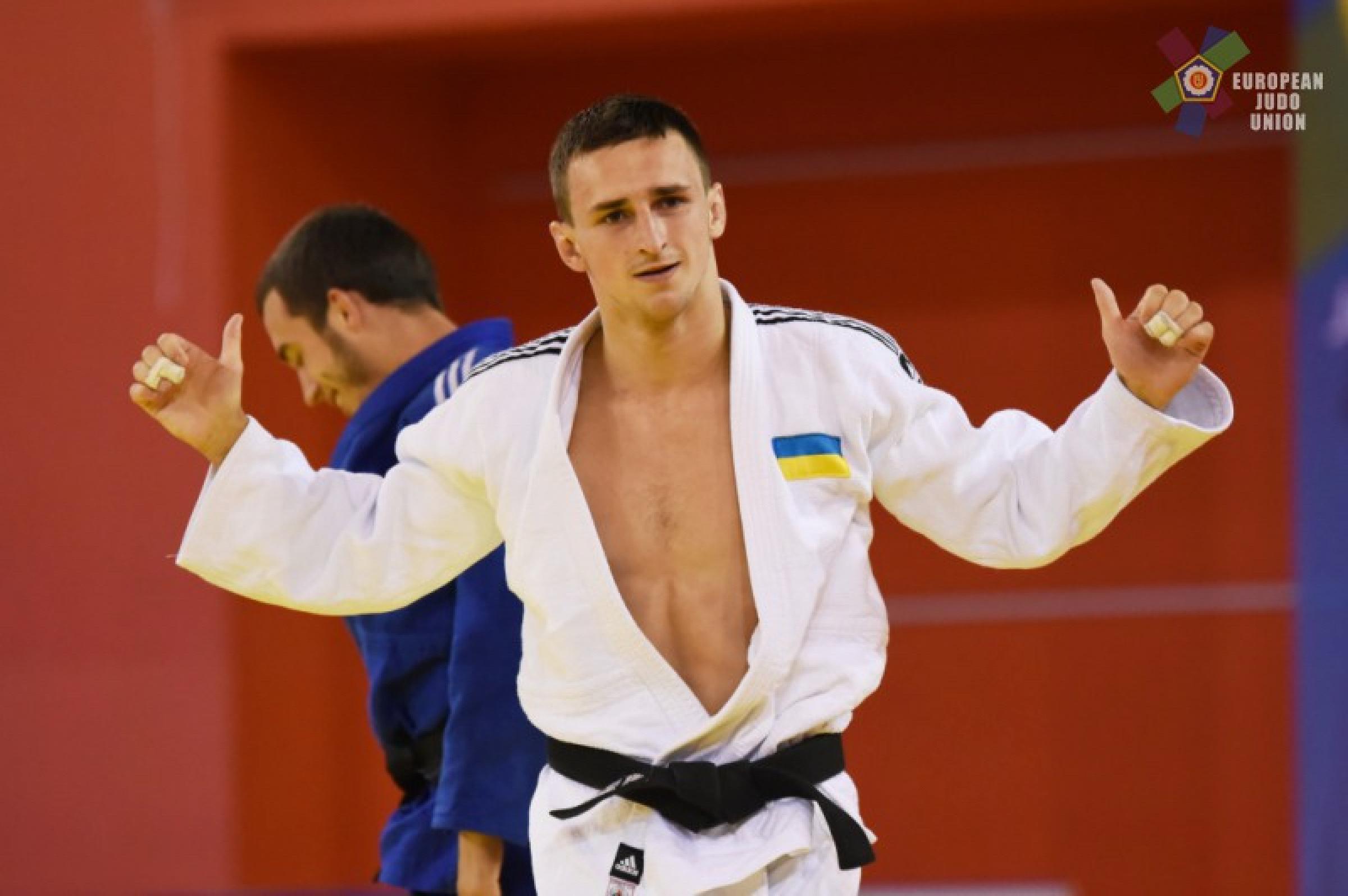 However both Neves and Bektas were eliminated and Khomula won a tough quarter-final against CERCEA of Romania. AK: "The quarter-final was perhaps the most difficult fight of the day for me. Cercea is extremely strong physically and successfully defeated all of my attacks. But I dominated the fight and proceeded to the semi-final". In the semifinal, the opponent was GANDIA of Puerto Rico, perhaps the greatest surprise of the tournament. "I must admit that I underestimated him a bit and expected an easy win. But he attacked with a strong o-uch-gari and scored yuko. But eventually I threw him with my favourite technique uchi-mata and reached the final", he concluded.
In the final Khomula met his compatriot KOSHLIAK who defeated one of the styles favourite of this category Bektas of Turkey in preliminaries. "I know Koshliak very well. I train with him quite often and before this tournament I had fought him four times. But the Junior European Judo Cup final is something completely different and I was extremely nervous before the final. Koshliak knows my way of fighting and his style is quite inconvenient for me. But after the first exchange I felt calm and soon after I scored yuko with uchi-mata. Koshliak had to open the fight and made a mistake which I utilized and pinned him down with yuko-shiho-gatame. I felt a great relief and happiness soon after the referee called Ippon", Khomula expressed his feelings after the final.
Artem Khomula has great plans for the near future: "I want to win a medal both from the European and World Junior Championships. Neither the gap from the Rio qualification place is big so I have a lot of work in front of me in the near future". Whoever witnessed his performance in Prague may confirm that Khomul's dreams are realistic.
Judoka
---