Today in the Tokyo Dome Hotel, the International Judo Federation held their congress with 45 European nations present.
As one of Continental Unions, the European Judo Union reported on its activity since last IJF Congress in Budapest, and to illustrate the development, two highlight videos were shown to the attendants. During his speech, EJU President, Mr Sergey Soloveychik thanked the national federations of the EJU as well as all of the EJU partners and suppliers for their successful cooperation and team work.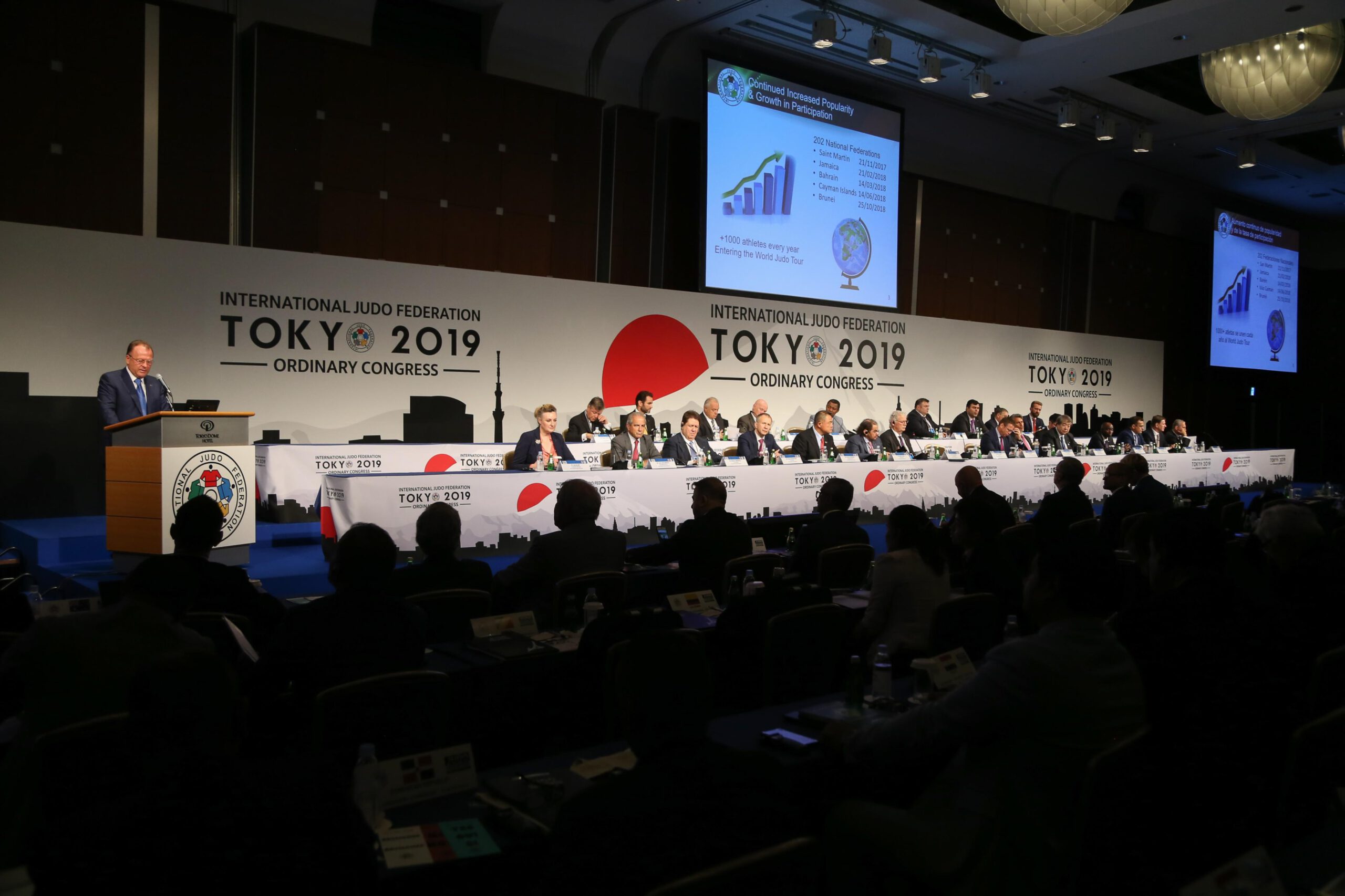 On behalf of the EJU family I would like to express my gratitude to the All Japan Judo Federation President, Mr Yasuhiro Yamashita, and Kodokan President and Mr Haruki Uemura for their friendly partnership with EJU in joint programmes.
Special thanks was given to the team of EJU Executive Committee, all commissioners and offices for their dedication and good work with member federations.
Within his report, Mr Soloveychik explained the two main targets of the EJU moving forward,
One of our goals is to continue to improve the high performance of EJU athletes, attaining good sporting results among the member states at major judo events and the Olympic Games here in Tokyo next year.
Secondly, a great importance has been placed on the social edication programmes that assist in making judo a mass sport. This coincides with the EJU target of inclusion and promotion of the sport.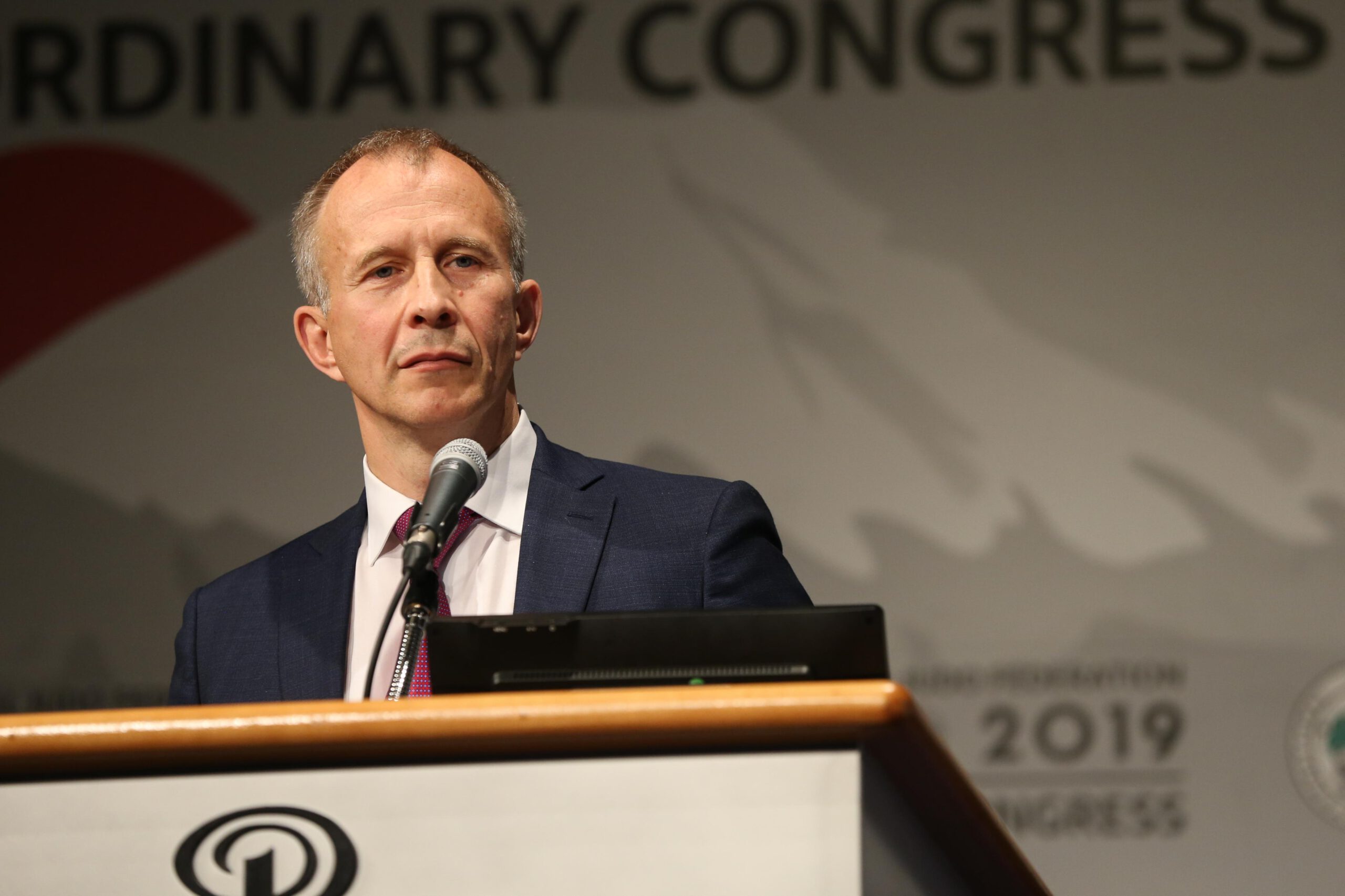 It is also with great pleasure that we can announce that one of our federation presidents and EJU honorary member, Mr Jean Luc Rouge of French Judo has been re-elected as IJF General Secretary and will serve a further four years in this position.
Following the IJF today, the EJU Congress will be held in the same venue tomorrow.
Author: Thea Cowen
---