The renowned winter sports town of Kitzbuhel, Austria, was host to the IJF Refereeing Commission last week along with Sport and Education and various other commission members, in preparation for the IJF Refereeing and Coaching Seminar held on the 14th and 15th of January in Mittersill.
As the 1100 athletes make their way home after completing the Mittersill OTC, a wave of 227 coaches and referees from 92 nations, take their place for the initial seminar.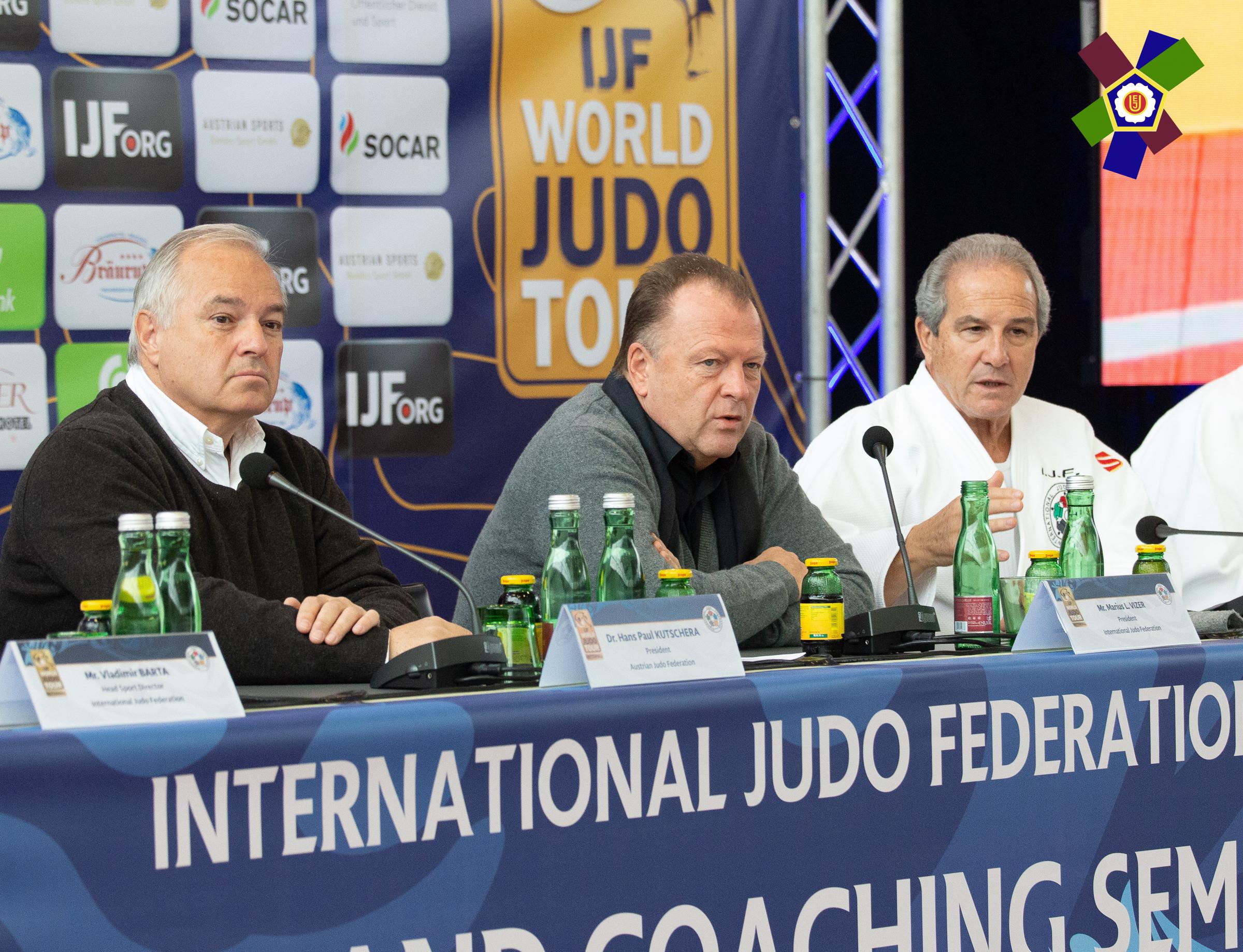 IJF President Mr Marius Vizer, who had already addressed the athletes of the Mittersill OTC earlier in the week, stood in front of the seminar participants,
"Good morning colleagues and welcome to this seminar, it is a pleasure to see such a huge community and judo family, we have a lot of activities here in Austria, having just finished the OTC training camp, this Refereeing and Coaching Seminar and the Executive Committee will be meeting this week as well. I would like to congratulate you all for your dedication, to be here for the benefit of our sport and wish you a successful seminar and that you enjoy the wonderful winter weather here in Mittersill."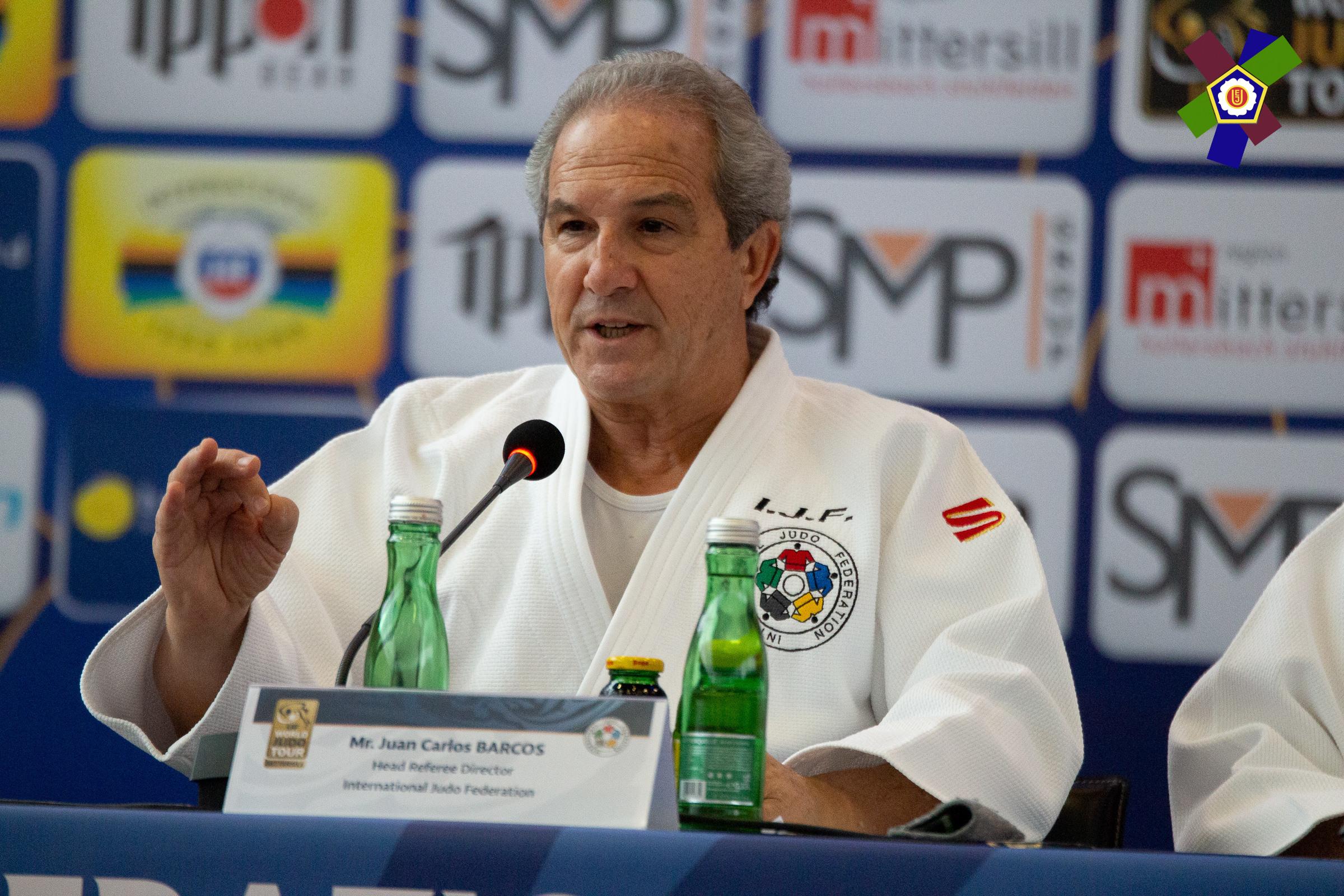 IJF Head Referee Director, Mr Juan Carlos Barcos, lead the seminar among a panel of esteemed IJF colleagues. Speaking with Barcos, he informed us,
"Obviously we are not here to change any rules, this would not be good for judo, but we try to clarify and standardise the criteria in order to avoid some misunderstandings. This is our goal and I believe that step by step, with the collaboration of everybody, we are doing that."
"We believe that due to the fact that Mittersill is one of the best training camps in the world and afterwards we have this important seminar, it will be also be a positive thing to have, at the same time, the Executive Committee meeting. We want to start the beginning of the year with new ideas, new proposals and new strength."
Fellow Head Referee Director, Mr Jan Snijders fully supported this statement, adding,
"We can only do our best to make sure everybody has the same interpretation. This whole group is working closely with us, they are fantastic and high level, both the coaches and referees and as you saw here today, there is respect for the decisions made and what is even more important is that they agree."
Within the Commission we spoke to two of the newly promoted members, Stefan Bode of Germany who has now taken an Assessor position and Guiseppe Maddaloni of Italy, who is now a Supervisor. Maddaloni has spoken to us previously regarding his transition in to the refereeing aspect of judo, and has now taken the next step up from the tatami.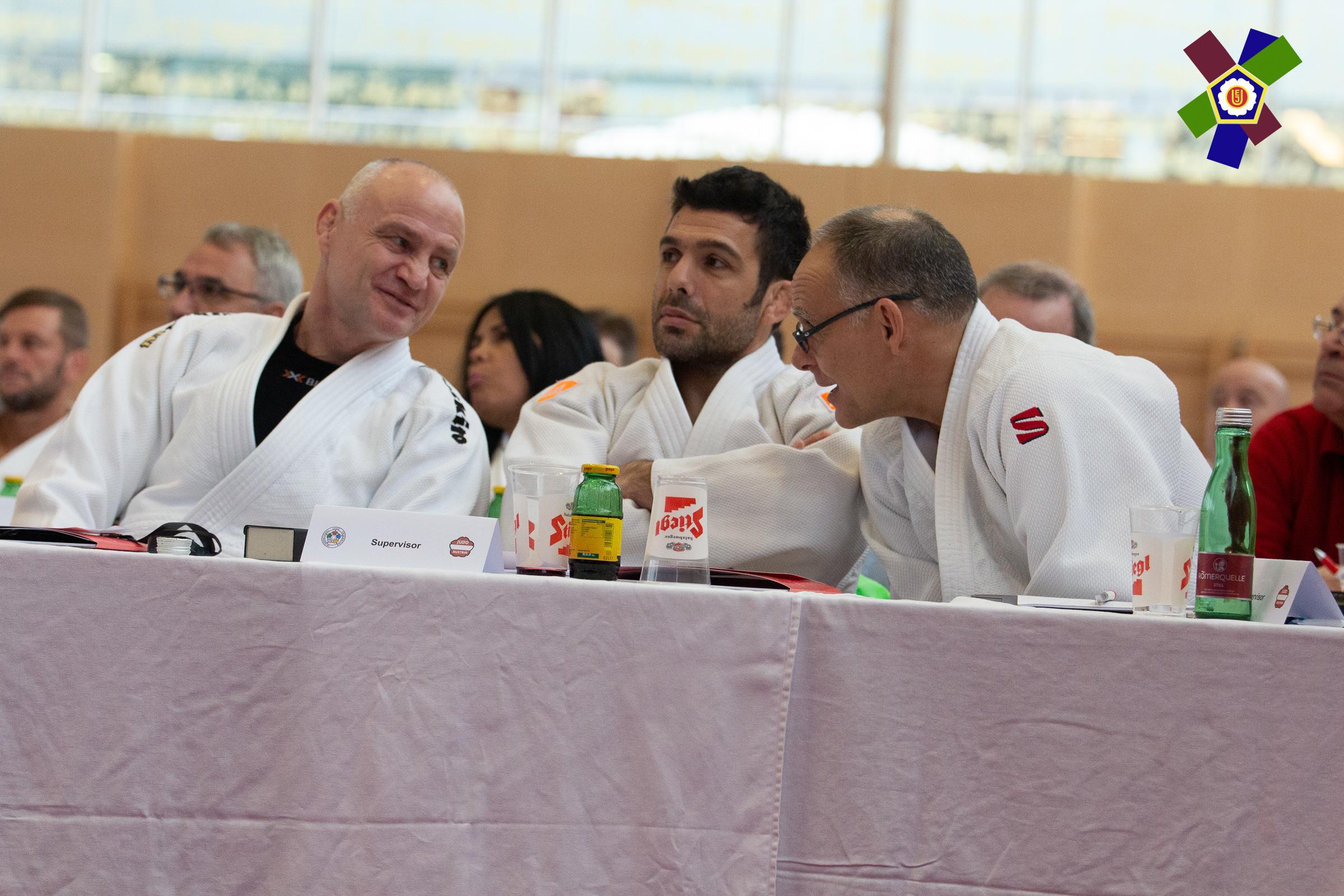 Maddaloni tells us that he thinks his experience as an athlete can attribute to positive changes made in regards to refereeing. As part of the IJF refereeing programme for former athletes, the Olympic Champion has been able to broaden his knowledge and can now appreciate the complexity of the refereeing position. Maddaloni identifies that his path may be encouraging for current athletes and show them that there are options for them as not all have the desire or attitude to become a coach. He tells us,
"I hope that in the future we will see more and more athletes stay involved both in coaching and refereeing. I believe that I am showing them that this is a possibility."
With the collaboration of 70 IJF and 19 EJU staff members, the seminar was a tremendous success. This follows the OTC and precedes the IJF Executive Committee meeting which will also be hosted in Austria. We asked EJU Vice President, Dr. Hans Paul Kutschera how he felt about hosting such important events and what this meant to the Austrian Judo Federation,
"It is very exciting that we have all three of these major projects here in Austria, the OTC, referee seminar and EC meeting with IJF and special thanks to our IJF President, Mr Marius Vizer for giving us this chance to host it. We are happy to have all of these people here and to start to develop strong connections in preparation for the World Championships in Vienna, 2021."
By Thea Cowen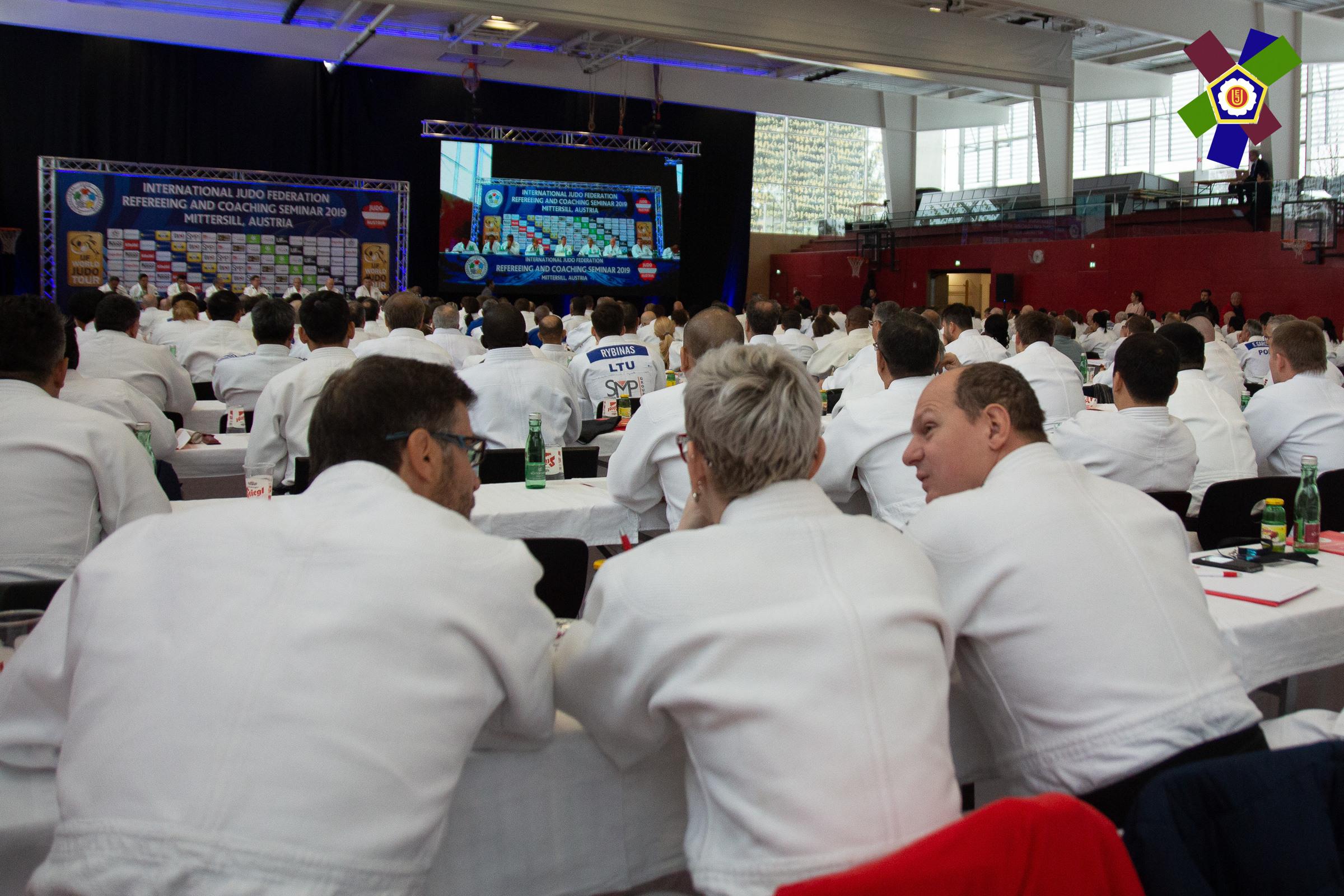 ---