As the excitement of the Senior World Judo Championships in Tokyo came to a close, the Kata World Championships in Chunju, South Korea, were setting up in preparation to showcase on the 4th and 5th of September. 
The European representatives clinched 60% of the medals, but only one gold in the Ju No Kata. Wolfgang DAX ROMSWINKEL and Ursula LOOSEN of Germany out performed their peers to become number one in the world in this specialty. The pair also took first place in the Kata European Judo Championships which was held in Gran Canaria in the same category.
We are very happy. It is our 4th world title. After the Kata European Championships in Gan Canaria we analysed our Kata to find the possible improvements. In the short summer time we worked hard on it and we improved a lot. That helped us to win the world title again.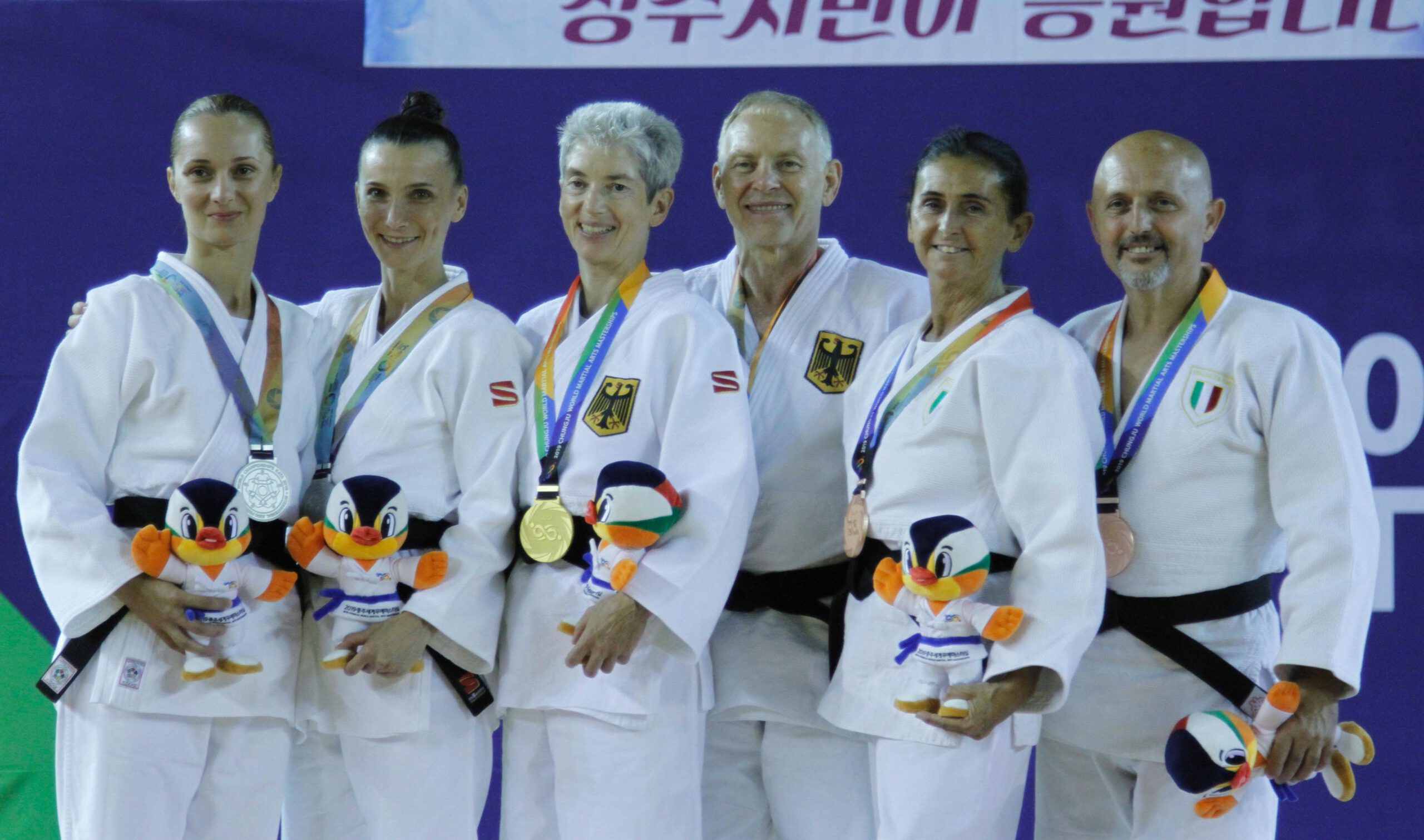 Coming in a very close second were French pair, Michel JEUFFROY and Laurent JEUFFROY, a mere 1.5 points less than the Japanese Champions, TAKEISHI Kenji and UEMATSU Koji.
This was a very special event and a fantastic experience for the participants as these World Championships were included in the World Martial Arts Masterships, kata was one of twenty different martial arts.
All in all the event was perfectly executed and definitely highlighted the ever-growing talent in Europe as Kata continues to become more popular for those to practice judo as an alternative to the main stream competition.
Kata is the practice of form and not free randori, the exceptional practice that goes in to preparation in order to perfect these movements is incredible and the discipline astounding. We are proud that the European continent is able to produce champions in this traditional art form on the world stage, where also being assessed by 7 European judges.
We hope that the popularity continues to grow among young athletes and expand the knowledge and abilities of our current practitioners.

>> Results



Author: Thea Cowen
---