Having never previously won an IJF World Tour gold medal, Moldova's first ever Grand Prix gold medal came a mere 8 weeks after its first Grand Slam gold; and both landmark wins have come at the hands of -66kg category star Denis VIERU (MDA). Seeded number two the 23-year old followed up his Paris Grand Slam win by improving on his silver medal at this event last year by displaying a good degree of poise on the opening day of this Antalya Grand Prix.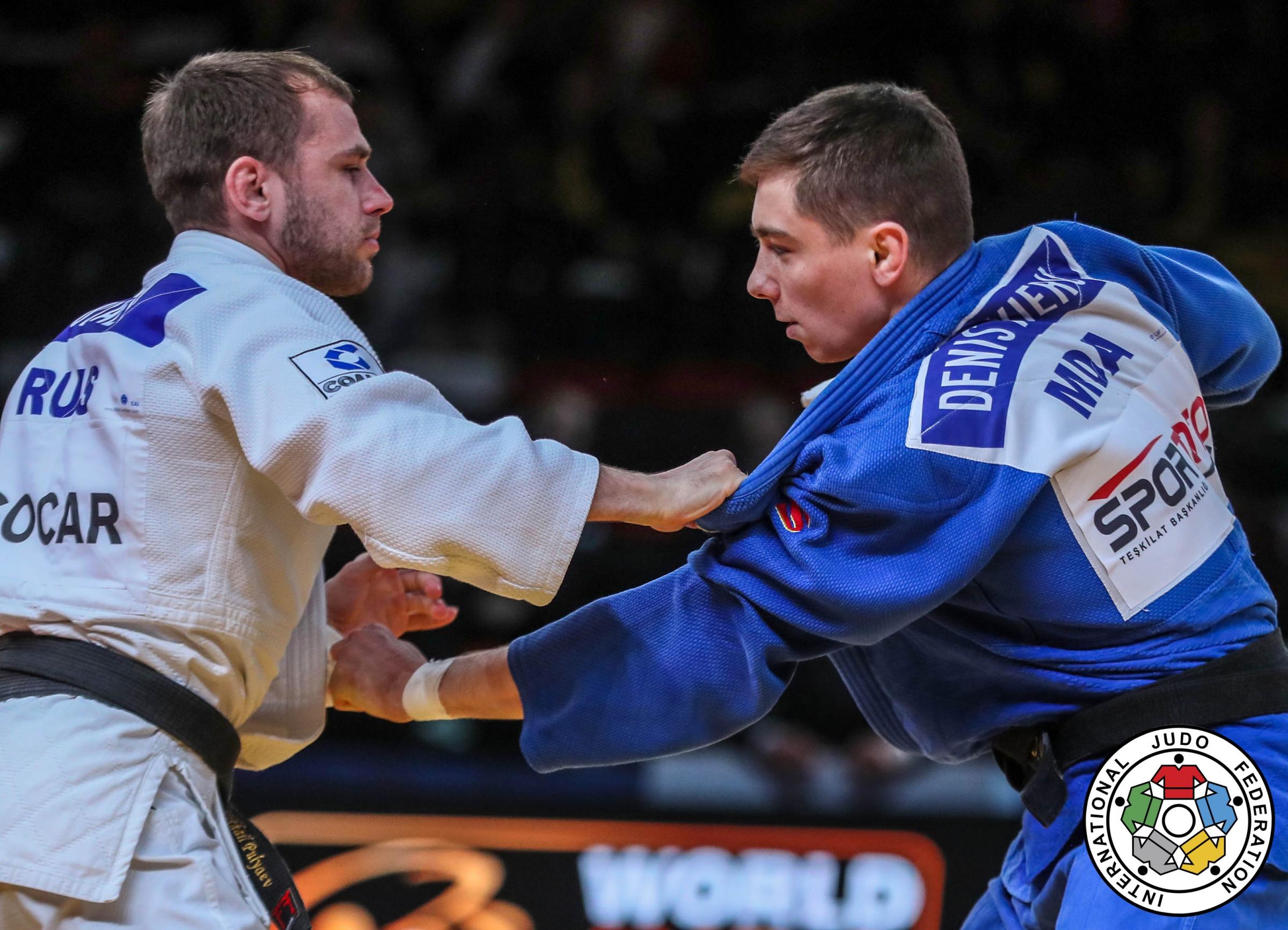 After a first-round bye Vieru began his day with a win in golden score over Petar ZADRO (BIH). This was a third meeting for the pair, the head-to-head standing at 1-1. The period of regulation time was uneventful. But in golden score, Vieru threw Zadro with a stunning ko soto gari for ippon. Matej POLIAK (SVK) was Vieru's round three opponent. Once again Vieru went to his ko soto gari to good effect picking up waza ari. He followed this up in ne waza with kuzure kami shio gatame to take a place in the quarter final. Vieru's pattern of scoring with Ko soto gari and following up in ne waza continued when he caught Vano MAKHATADZE (GEO), choosing kata gatame to finish, perhaps for a bit of variety. In the semi-final Vieru again scored early with ko soto gari against 2017 world Masters champion GANBOLD Kherlen (MGL). The Mongolian began to press for a score but was countered with koshi guruma and the second waza ari for Vieru put the Moldovan in the final.
Vieru's opponent in the final was the experienced three-time world silver medallist Mikhail PULIAEV (RUS). Whatever weapons Vieru had been able to display in the preliminaries, Puliaev was able to close down in the final. However, Vieru was also able to put up a strong defence and the contest went in to golden score. Quite out of character Puliaev, whilst attempting ko uchi gake, grabbed the leg for which he was given hansokumake. This win will see Vieru move into the top on the IJF World Ranking List. Vieru shows every sign of belonging there.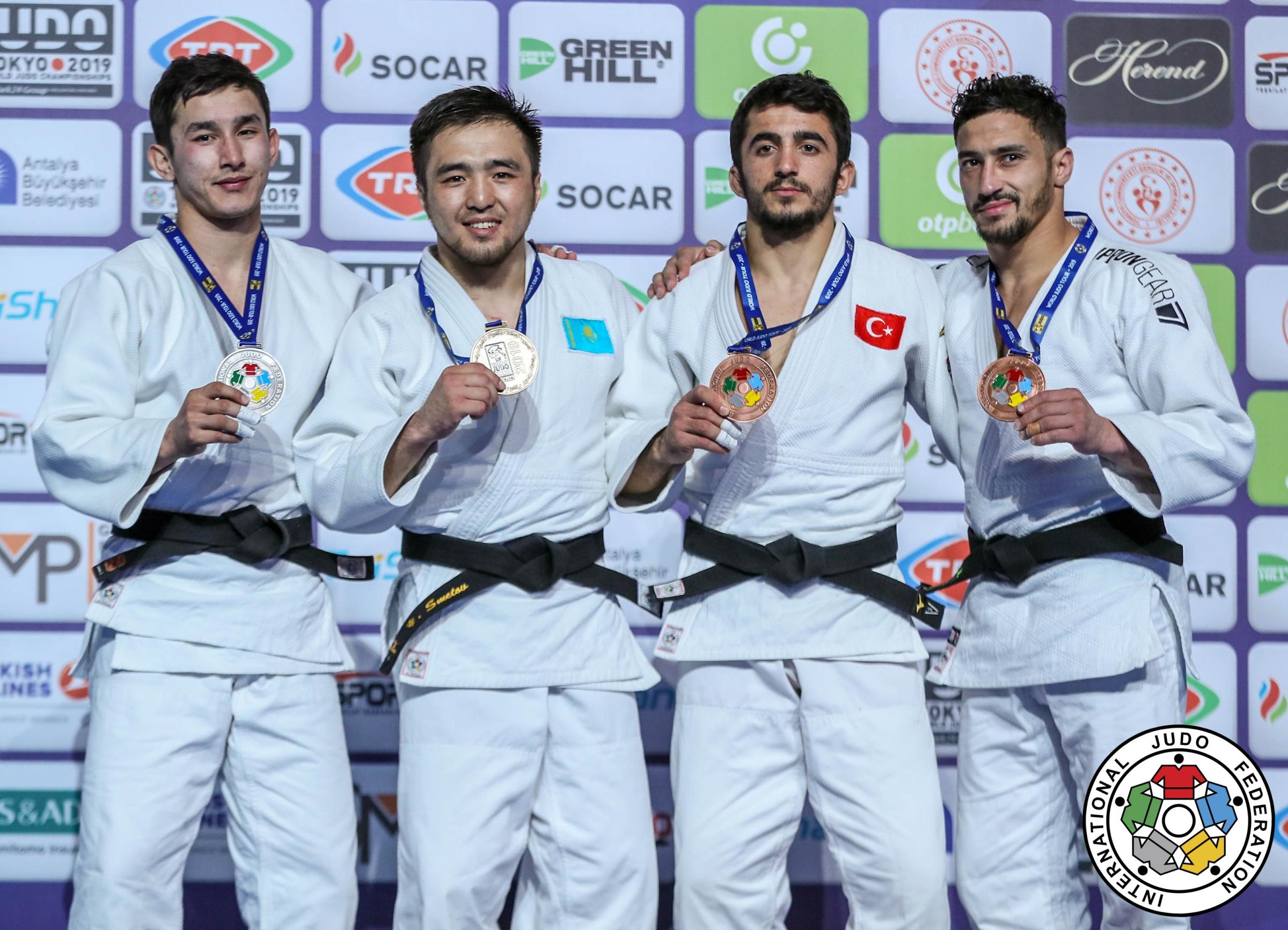 -60 kg 1. SMETOV, Yeldos (KAZ) 2. NURILLAEV, Kemran (UZB) 3. AKKUS, Mihrac (TUR) 3. MCKENZIE, Ashley (GBR)
-52 kg 1. CHITU, Andreea (ROU) 2. MUNKHBAT, Urantsetseg (MGL) 3. MAMMADALIYEVA, Gultaj (AZE) 3. PIMENTA, Larissa (BRA)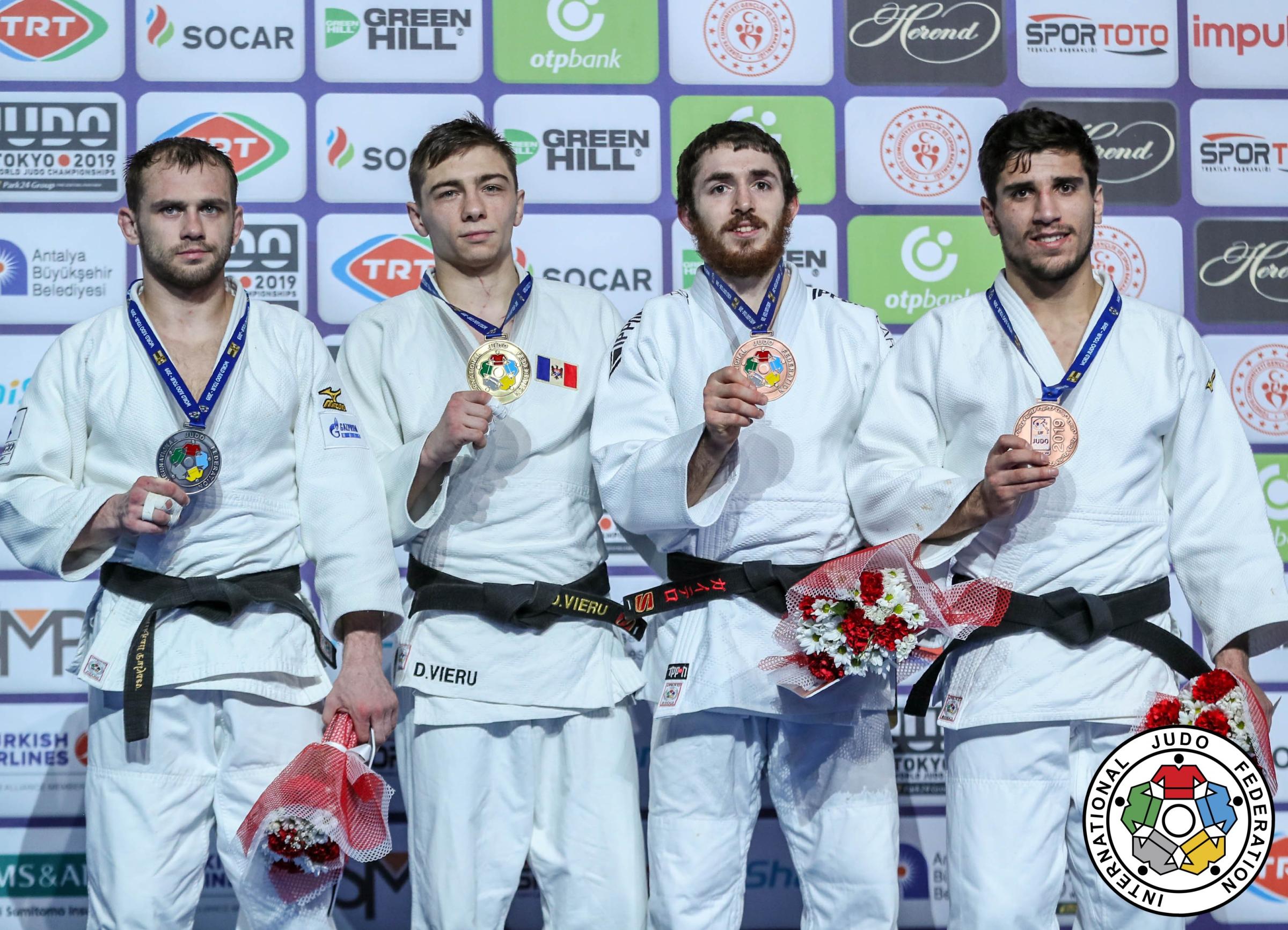 -66 kg 1. VIERU, Denis (MDA) 2. PULIAEV, Mikhail (RUS) 3. GAITERO MARTIN, Alberto (ESP) 3. NINIASHVILI, Bagrati (GEO)
---