Many things can make an athlete the player of the day. On the final day of competition, Anna Monta OLEK (GER) doubled up by becoming the 2021 European and world champion, Coraline HAYME became the new heavyweight champion for France and Ilia SULAMANIDZE (GEO) replaced his 2019 world silver with a gold and added to Georgia's history-making glory. 
2021 Junior World Judo Championship heavyweight gold medallist Saba INANEISHVILI was the final piece to the Georgian puzzle after team mate Irakli DEMETRASHVILI took his bronze in the +100kg category.
Not only he did successfully make amends by taking gold after his European silver against SIPOCZ Richard (HUN), but he did it all with his mother watching in the crowd.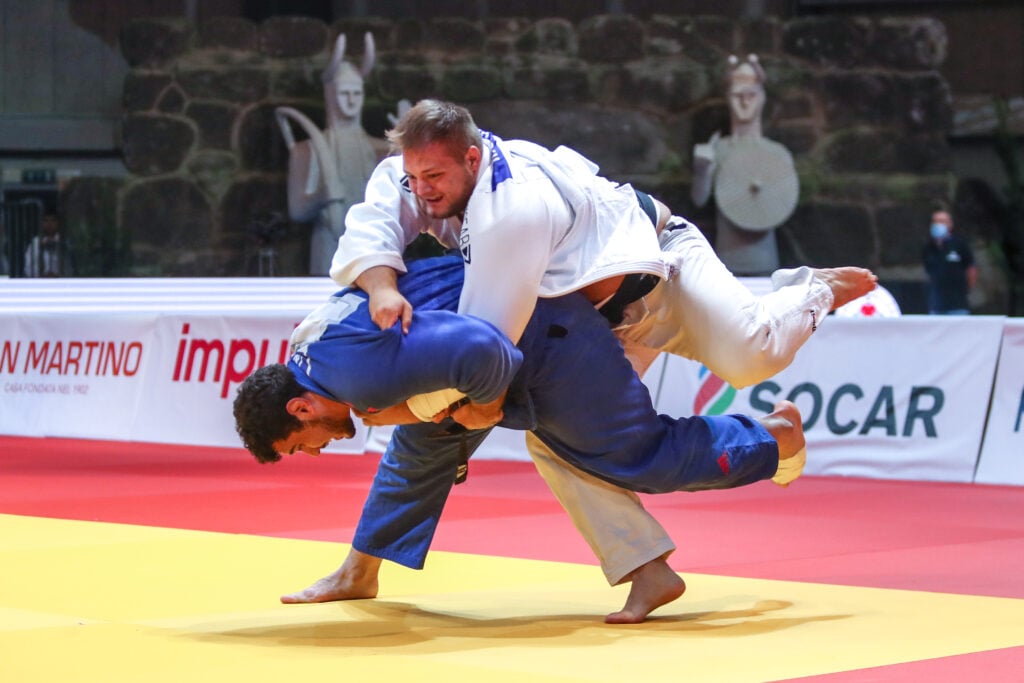 It has been a long period of time without spectators, the first of whom will be present in the Paris Grand Slam this month, but on this occasion, Gvantsa Chanturidze was finally able to see her son compete. Emigrating to Italy four years ago, it was a great sacrifice she made to leave her son and be in a better position to support him and his endeavours. It has been an equally long time in which they haven't seen one another, making this gold medal win and reunion all the more memorable for both.
Usually a calm and collected Inaneishvili was emotional to be back in the arms of his mother, dedicating this success to her. Watching from the stands, Gvantsa stood with hand on chest and a tear in her eye as the Georgian national anthem played, proud of her boy.
When you work in other country and your national anthem is being sung because of your son and his teammates, this is an immense happiness. I would like to thank God and thank my son for that.
Author: Thea Cowen
---